Welcome to Read.Explore.Learn.! This meme was designed to be a place for you to share the learning opportunities, crafts, field trips, and other activities you have done this week that tie-in to children's books. I look forward to seeing ways you have learned with and explored books.
Steps:
Link your activity below.
Please place the Read.Explore.Learn. badge on your post or create a link back to this meme.
Please try to visit at least three of the other people that have placed links below and leave a comment. I will visit each of you and leave a kind comment.
If you are not linking up an activity and are just visiting, please try to stop by a few of the links below.
Present for Mom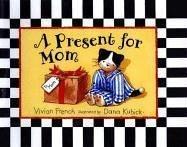 A Present for Mom by Vivian French is a sweet story about a little boy named Stanley. Stanley can't figure out what to give his mom for Mother's Day.
Stanley's siblings have all figured out what to do and when Stanley tries to replicate what they are doing his version of the idea falls flat.
After tossing and turning the night before Mother's Day, he wakes up with the perfect idea. It really is perfect. Stanley gives his mom a box filled with his kisses.  His siblings think the box is empty, but his mom knows it is filled with love.
This is such a wonderful book. We enjoyed seeing Stanley try to find a gift for his mom. JDaniel loves Stanley's idea. I think I have a box of kisses arriving soon.
Present for Mom Book Extension Ideas
Let me start by saying this has been a crazy week at our house. We did a few crafts and activities that I have mentioned on the blog already or on Quirky Momma ( I have become a weekly contributor there.). We did a few things that I haven't shared too.
Mother's Day Breakfast Sundae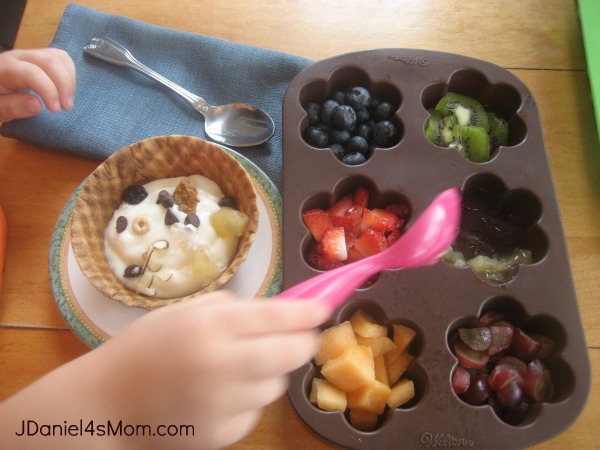 JDaniel and I did a trial run of the breakfast sundae I want him to create with my husband on Sunday. This Mother's Day Breakfast Sundae is really delicious and simple. Yogurt and toppings in a waffle cone bowl will be delicious!
Mother's Day Pillow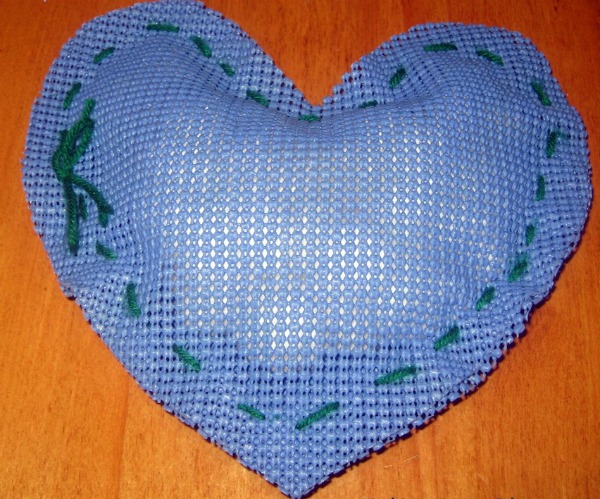 JDaniel and I made this simple Mother's Day pillow using shelf liner. It is going to be given to the lady across the street. She lost her one and only child a few years ago and I thought it would be great to give her a Mother's Day gift.
Mother's Day Poem and Fingerprint Mat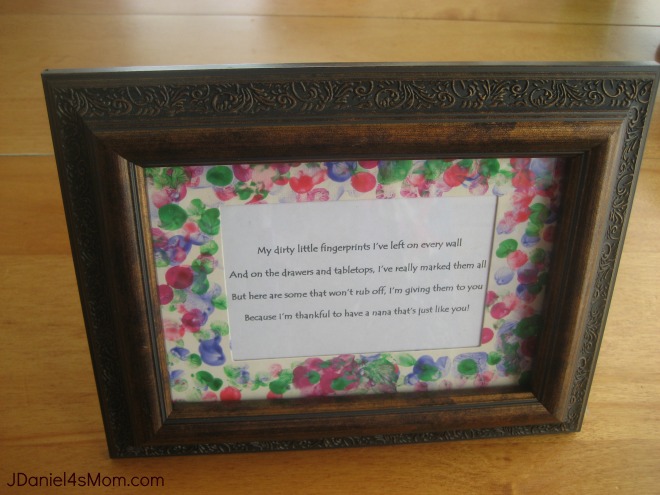 A simple $3 frame with a mat from a big box store were the perfect canvas for JDaniel to place his fingerprints on. A wonderful poem placed in the frame created a wonderful Mother's Day gift for my mother-in-law.
Handprint Magnet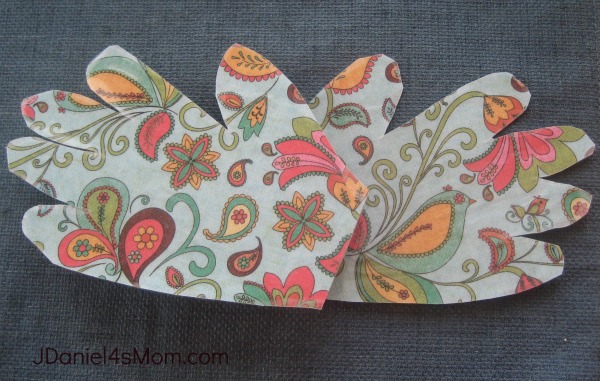 Two handprints glued to clothes pin with magnets on the back is the gift my mom will be receiving from JDaniel. We had fun selecting the paper for the handprints.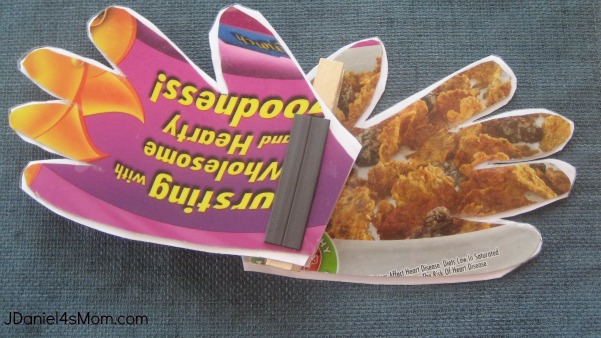 What have you been working on this week?

(Visited 104 times, 1 visits today)