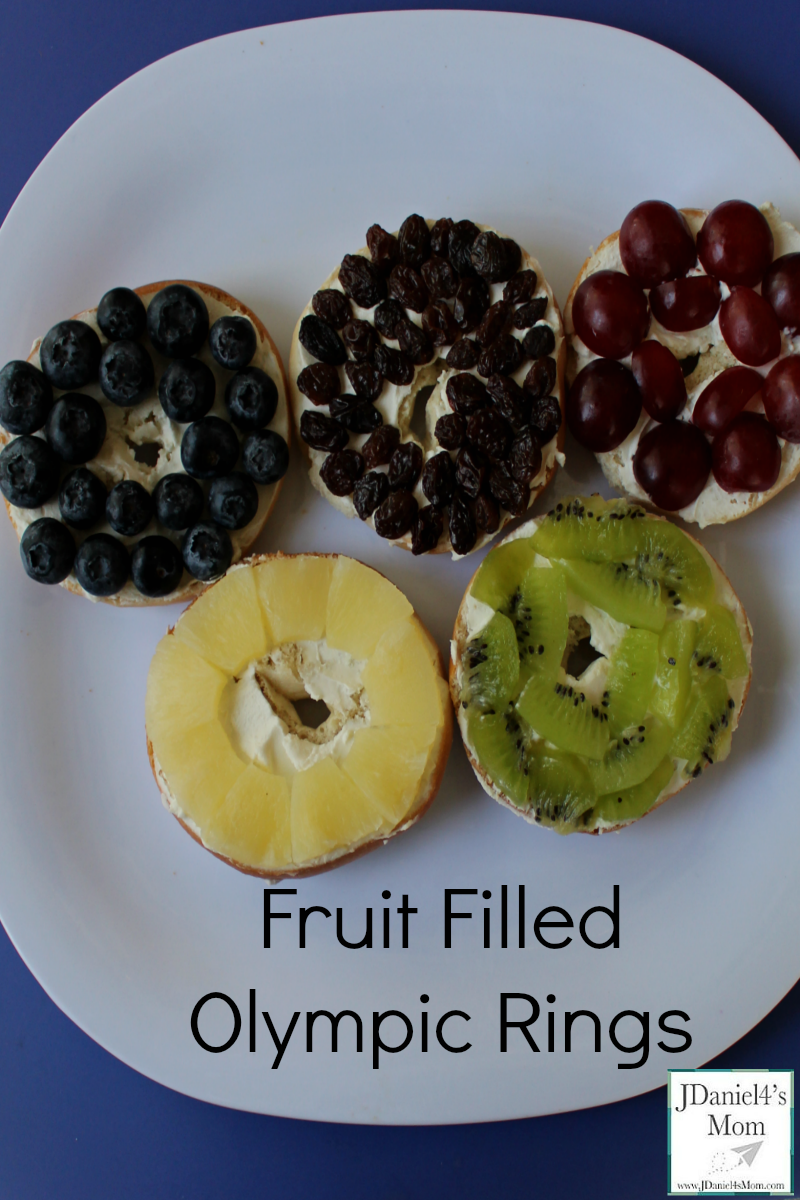 With the Olympics starting in a few weeks I thought it would be fun to create a set of fruit filled Olympic style rings for JDaniel to have for breakfast. Each Olympic ring would feature a different kind of fruit.
JDaniel loves fruit and so I knew he would love these rings. He has gotten more particular about some of the food groups he used to enjoy, but the fruit group has remained wide open.
In fact he helped pick out all of these fruits during a recent grocery store run. I love that he picked ones that fit so well into the colors I needed for the rings. I bet your kids would have fun searching for fruit that matches the colors of each Olympic ring too.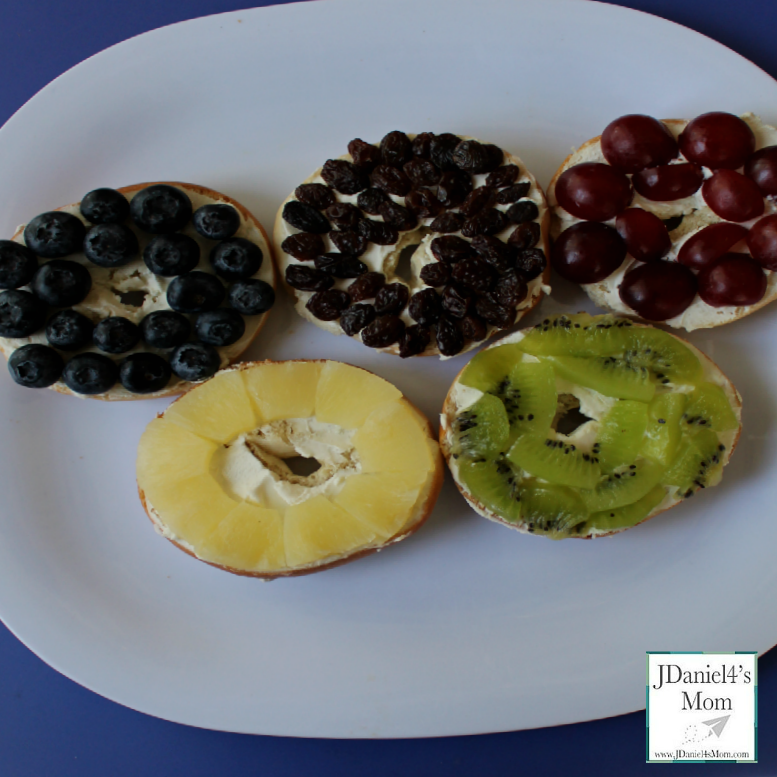 The rings are made up of mini whole grain bagels topped with low fat cream cheese and then the fruit. The fruits we used were blueberries, raisins, red grapes, crushed pineapple, and kiwi. We tried to squeeze as much fruit as we could on each of the bagels. If your children are trying out a new fruit, you may just want to put a little taste of it on a bagel.
A great thing about this breakfast is that it contains fruits, a diary product, and whole grains. I felt good about having him eat the rings as his breakfast meal. It would have been great as a main dish for lunch too.
If you are looking for a fun way to introduce new fruits or even veggies to your children, have them search your fridge for items that match the colors of the Olympic rings. They might find that they really enjoy them.
Here are some more Olympic Ring or Symbol themed activities for kids:
Olympic Themed Graphs and Charts
Olympics for Kids- Printable Passport with Learning Activities
Olympics for Kids- Olympic Symbols Bento Snack
You will find more Olympic themed activities and snacks on my Olympic Related Ideas board on Pinterest.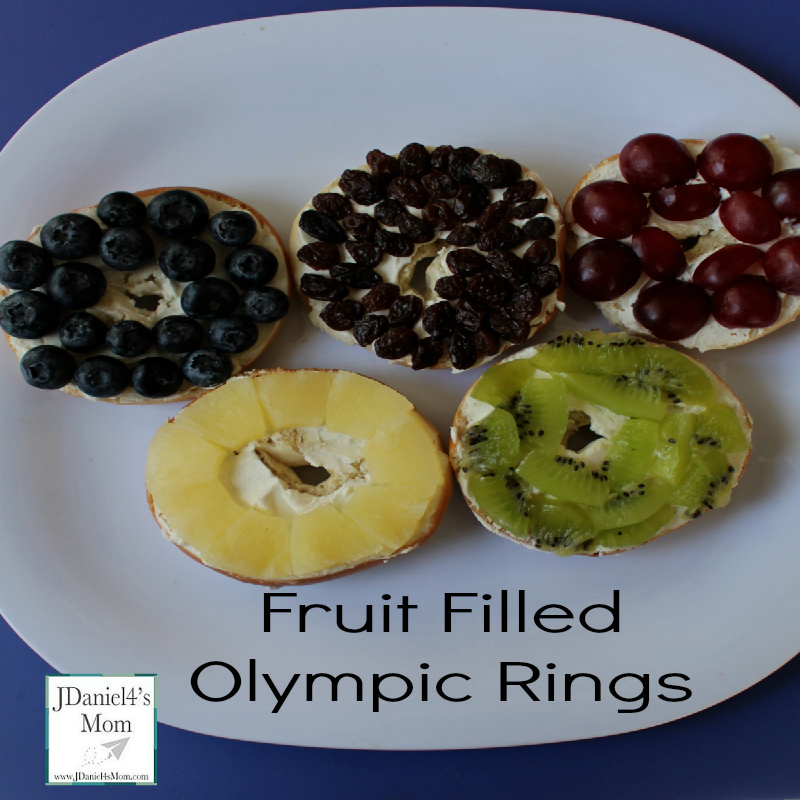 (Visited 770 times, 1 visits today)