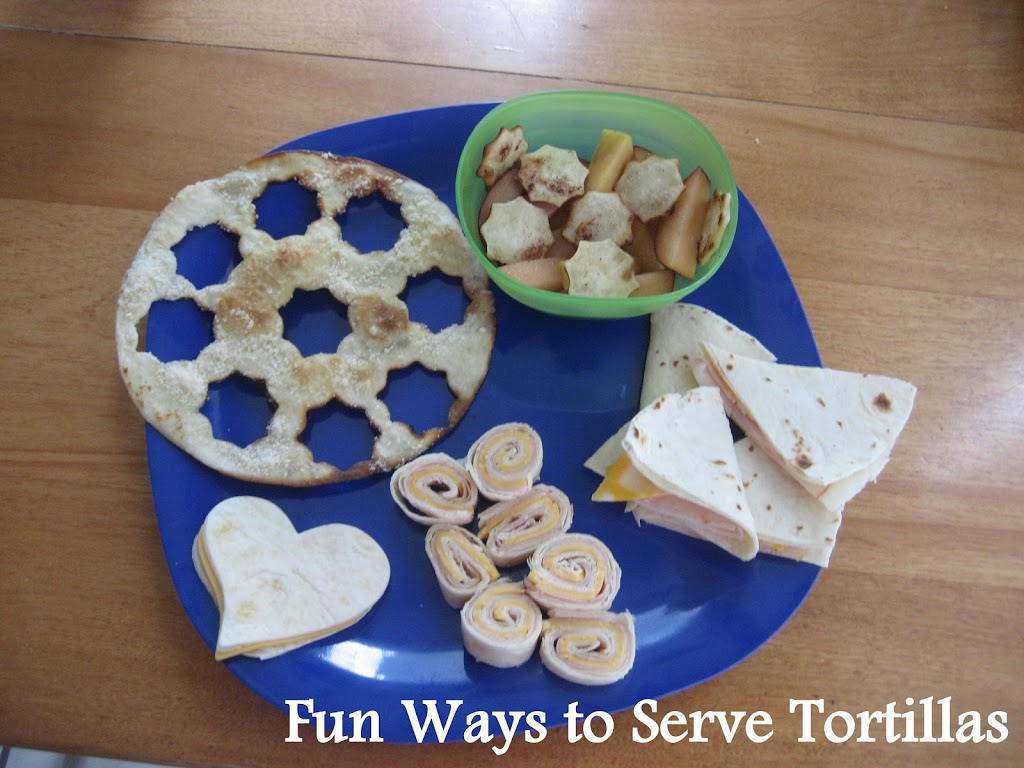 JDaniel loves having flour tortillas for lunch or dinner or breakfast. He really enjoys are variety of bread, but the flour tortilla is favorite.
With many of us starting school or having started school here are six great way to serve a flour tortilla to your children or to enjoy one yourself.
Dyeing and Free Hand Cutting
The tortilla is set  in a mixture of food coloring and water. Once it has changed to the desired hue, you can cut out a shape with a knife or cutting tool.
That is just what I did to create the school in the bento snack below.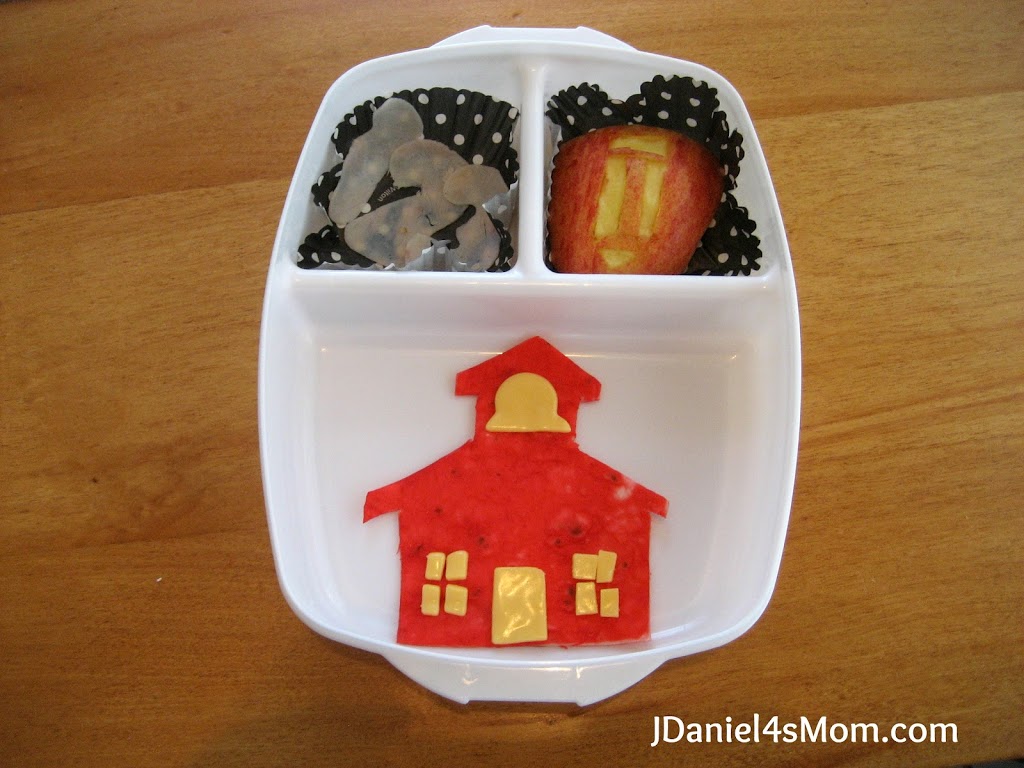 Cookie Cutter Design
You can to  a small cookie cutter to cut a design out of a flour tortilla. Then you can toss it into a frying pan with a little olive oil to brown it. The  snowflake cutout tortilla below was sprinkled with Parmesan  cheese.
You can  fry the small cutouts cut with the cookie cutter and toss them with cinnamon and sugar. Those cutout can be tossed into a fruit salad just as I did in the green bowl below.
You can use a cookie cutter to cut two pieces of flour tortilla and create a sandwich like the heart sandwich below.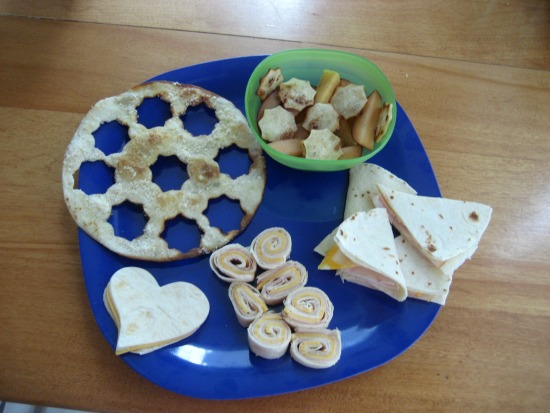 Pinwheel Sandwiches

Ham and cheese were rolled up in a flour tortilla. Then the tortilla was cut into small sections.
Cut Shapes

The tortilla can be folded in half after being filled with cheese and meat. The tortilla can then be cut into triangles.

(Visited 203 times, 1 visits today)