I have been dying to go to Skytop Orchards with JDaniel to get apples and make applesauce. Yesterday I showed you pictures of our trip to the orchard and today I am going to show you how we made applesauce.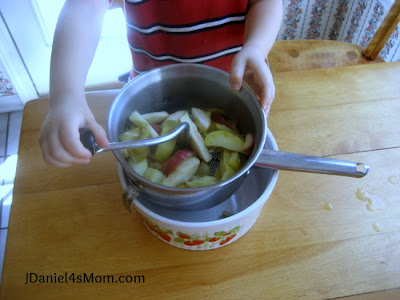 I have never made applesauce before or at least I don't remember having made it before. JDaniel and I checked a book out of the library called Applesauce Season that describes how to make applesauce using a food mill to break up the apples after boiling them.
We don't have a food mill and none of the other mom's in my playgroup had one either when I checked with them. I turned to the women of my church who have set up a Facebook group to see if any of them had one. Three ladies called me within two hours to say that had one.
The first lady I talked to was Mrs. Mariner. I have never met her before, but she was a joy to talk too. She was so excited that we were going to make homemade applesauce. Not only would she bring her food mill to church to lend to me on Sunday she would take a few minutes on the phone to describe to me each step of the process.
Mrs. Mariner gave us foolproof or should I call it homemade applesauce that is novice proof.
Here is how we made homemade applesauce:
JDaniel and I cut up four pounds of apples. Mrs. Mariner told me to pick Jonathan Gold, Mats, Golden Delicious and Macintosh apples. They would give us a good mix of sweetness and tartness.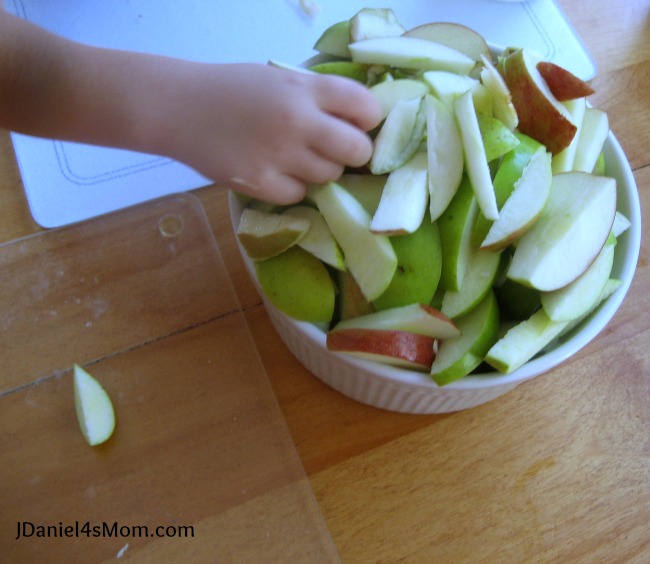 Once the apples were cut. I put them in a pot and filled the pot with enough water to cover the top of the apples.  Mrs. Mariner told me that too much water would not be good for the apples.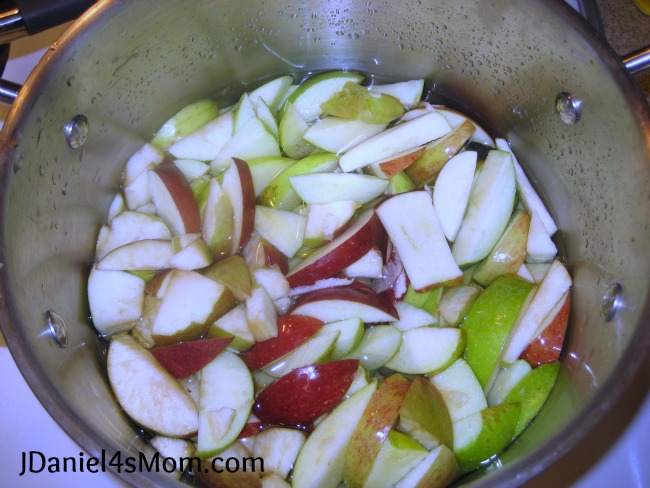 The apples needed to boil for ten minutes and no more than that. They would get to mushy if I let them go too long.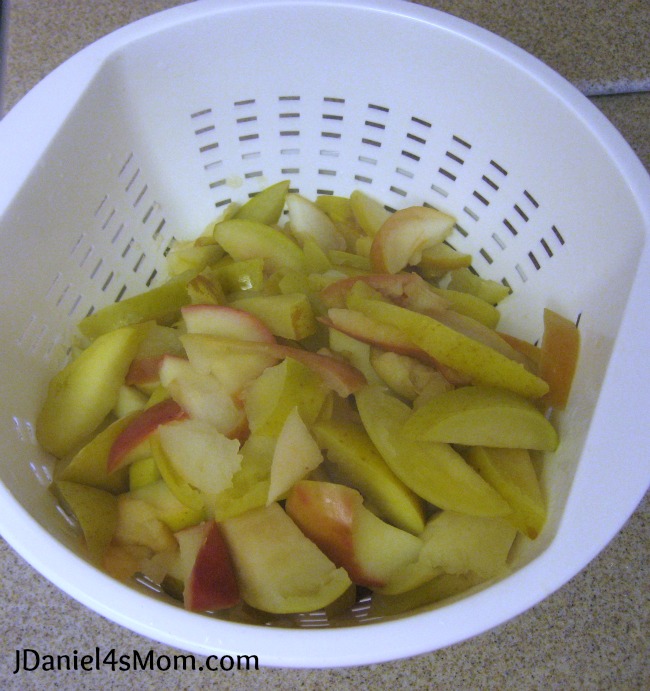 Draining the apples in a colander sitting on top of a bowl was the step. We weren't going to need all the water drained, but we were going to need some if the applesauce was too dry.  (JDaniel loved drinking the apple water after it had cooled.)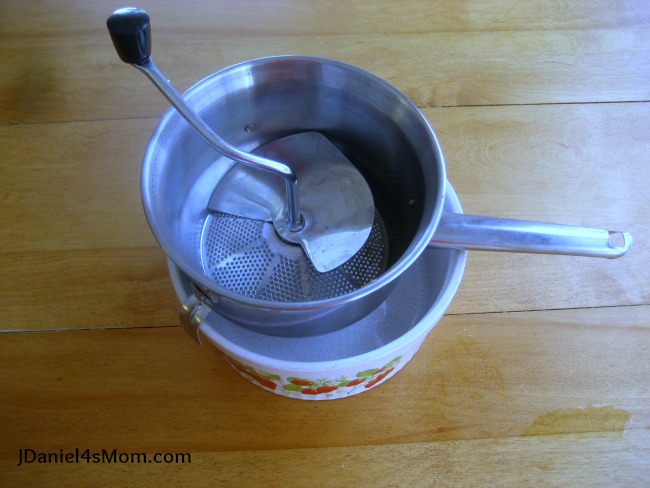 Then we took the drained apples over to the food mill sitting on a bowl. The apples were added a little at a time to the mill. JDaniel and I took turns turning the mill and holding the mill onto the bowl.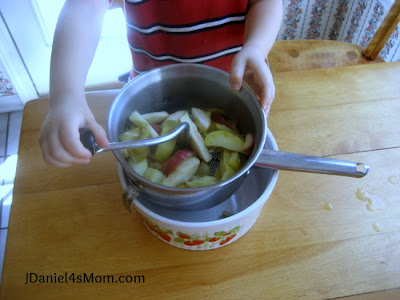 When all the apples have been milled, you can store the applesauce in the bowl beneath the mill or you can as JDaniel did put the applesauce into plastic applesauce cups we had saved from store bought applesauce. JDaniel said they were supposed to hold applesauce and it didn't matter what kind.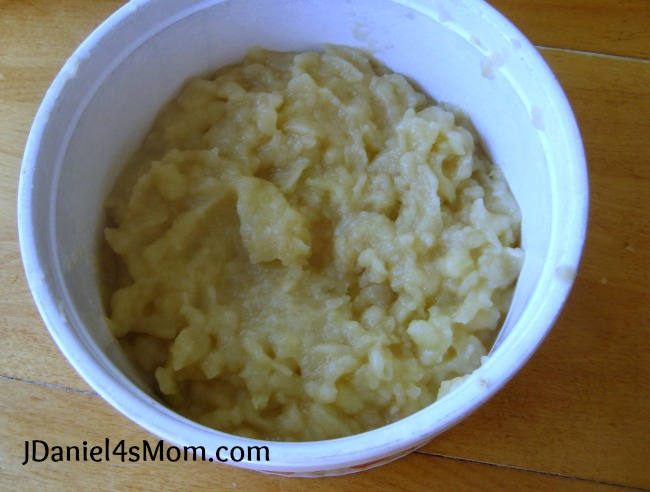 I think Mrs. Mariner would be thrilled that we did so well at our first attempt at making homemade applesauce. I know that I am.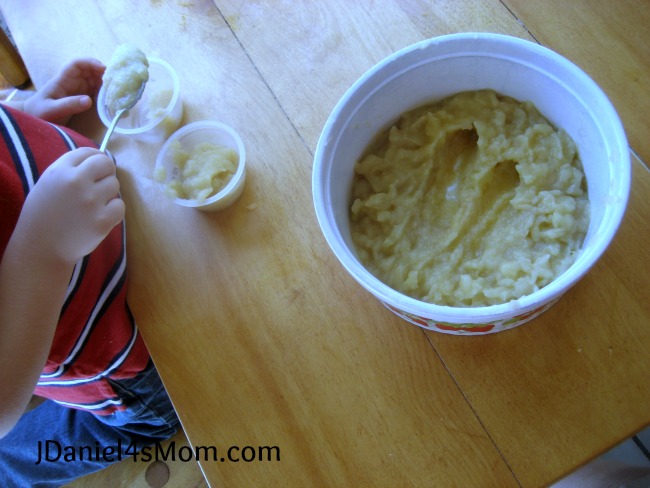 (Visited 122 times, 1 visits today)