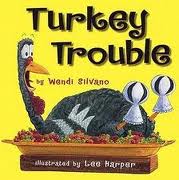 The  turkey in Turkey Trouble realizes that he is in trouble and decides to disguise himself as other animals on the farm. Every time he thinks he has found a winning costume a different farm animal recognizes him. He then tries to pretend he is one of them.
His disguises work for him in the end! What is he at the end of the story? He is a pizza delivery man. Thank goodness the family likes pizza.
I love the turkey's disguises. He uses upcycled costumes to keep him off the table.
Turkey Hat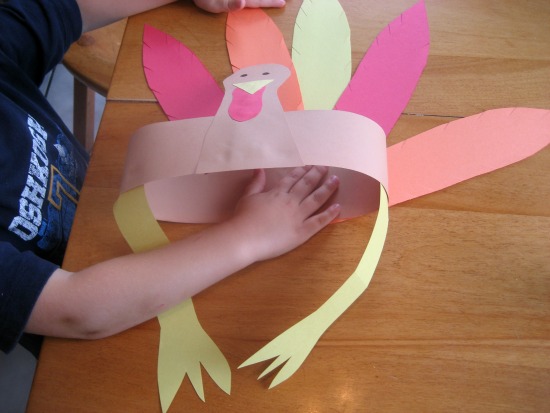 We glued a set of yellow turkey legs, a turkey head with face, and a bunch of turkey feathers to a  brown band of construction paper and made the cutest turkey hat.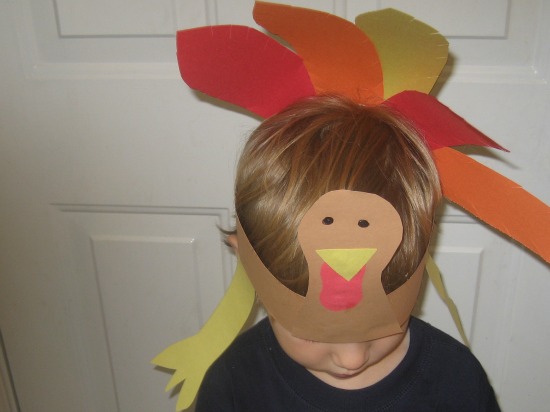 Paper Bag Turkey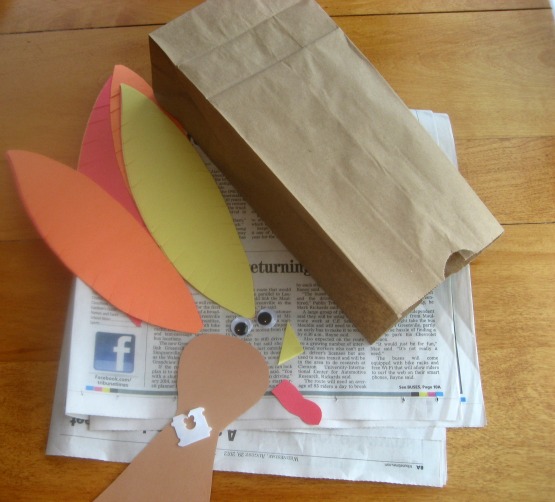 We gathered together newspaper, construction paper feathers, wiggly eyes, a turkey head and facial features made of construction paper, a paper bag, and a bread tag to make the paper bag turkey.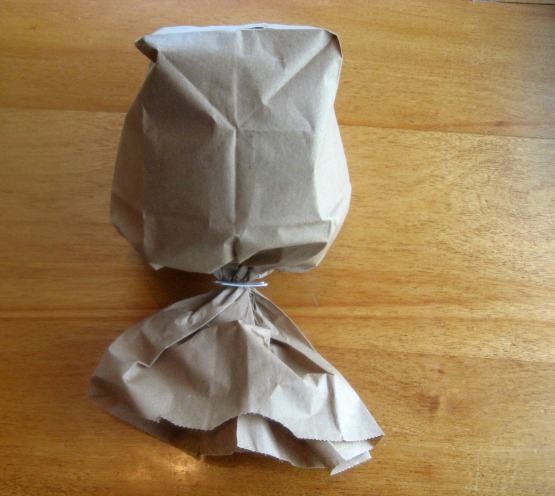 Then we stuffed the bag with newspaper and closed the bag with the bread tie.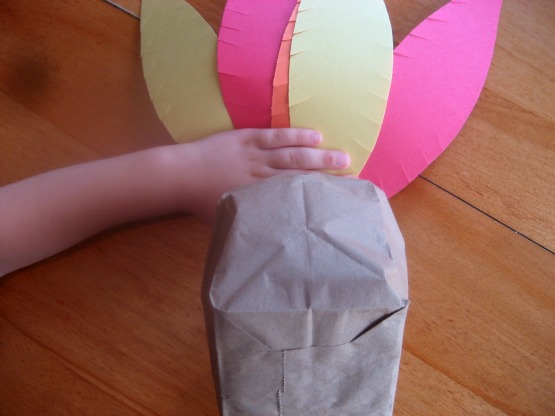 The feathers were attached next to the back of the bag just above the bread tag. The opening of the bag spread out made a great support for the feathers.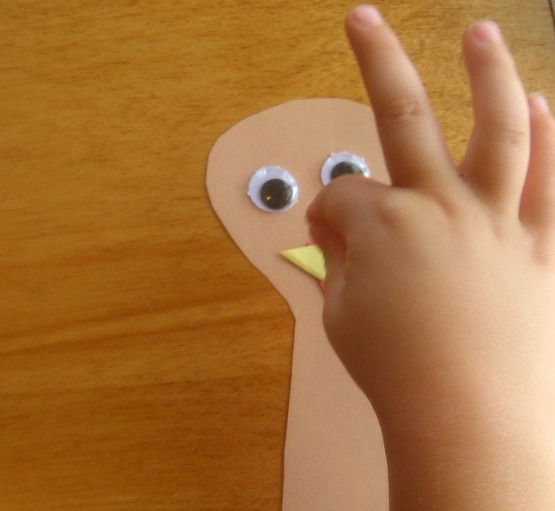 JDaniel added the eyes and beak to the turkey's head before I attached it to the front of the bag.
We ended the craft by adding his feet. I think he came out really cute.
If you like the Turkey Trouble crafts, here are some more wonderful turkey themed activities you will like:
Building Words with Turkey Feathers
Thanksgiving Themed Sink and Float Activity
Thanksgiving for Kids- Homemade Table Settings
Cornucopia of Prayer- Craft and Activity
Science Kids- Exploring Turkey Basters
Gratitude Turkey- Each Feather Shares a Blessing
Please link your book exploration posts below.


(Visited 586 times, 1 visits today)