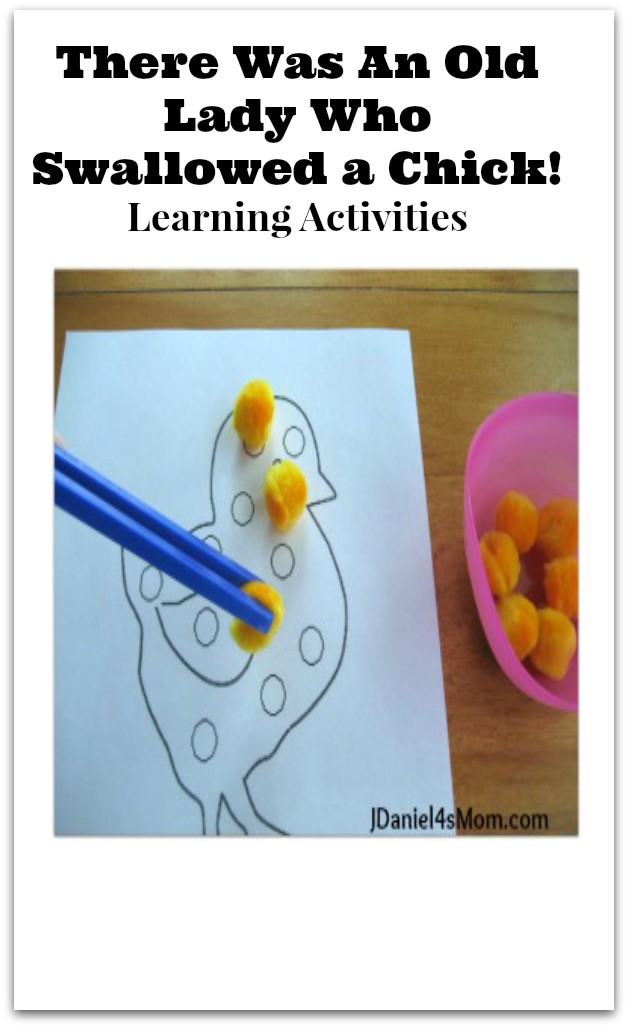 JDaniel loves this series of books. There Was an Old Lady Who Swallowed a Chick!
! features her eating an Easter basket, grass and a whole bunch of other Easter items.  Just like the other books she can't seem to keep them all in her stomach. She loses everything when she encounters the Easter Bunny.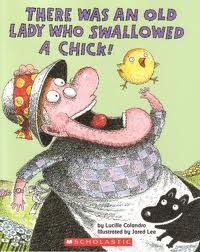 I think it is the repetition and rhythm of the text that he likes best. JDaniel's preschool teacher had read a number of the books in this series to him at school. He was familiar with the pattern of the book before I even opened it. What he wanted to find out was what interesting things the Old Lady was going to eat this time.
What did we do to explore There Was An Old Lady Who Swallowed a Chick?
Dot Marking a Chick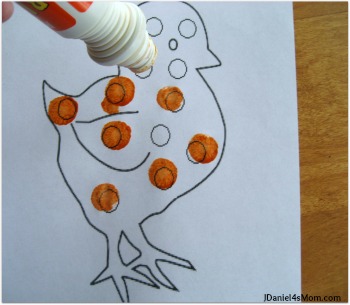 I found a picture of a chick online and added circles to it. JDaniel used a bingo marker to stamp a circle inside each of the circles. The goal was to work on eye hand coordination.
The bingo marker had to be stamped carefully or the paint spattered outside of the circles. Given that he likes to stamp the marker with forces some of the marks went outside of the circles.
Pom Pom Transfer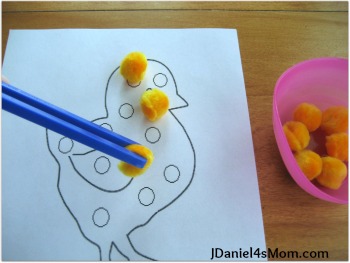 I printed out a second chick with circles on it. JDaniel was asked to transfer pom poms from a bowl onto each of the circles on the picture.
We have done a lot work with chopsticks. JDaniel declared this a very easy task. He has learned to hold the chopsticks like he holds his pencil. I am so impressed with how he uses both a pencil and the chopsticks.
If you like the There Was An Old Lady Who Swallowed a Chick! learning activities, I think you will like these too!
Activities Based on the Pout Pout Fish
Brown Bear, Brown Bear Algorithm Coding Sheet
.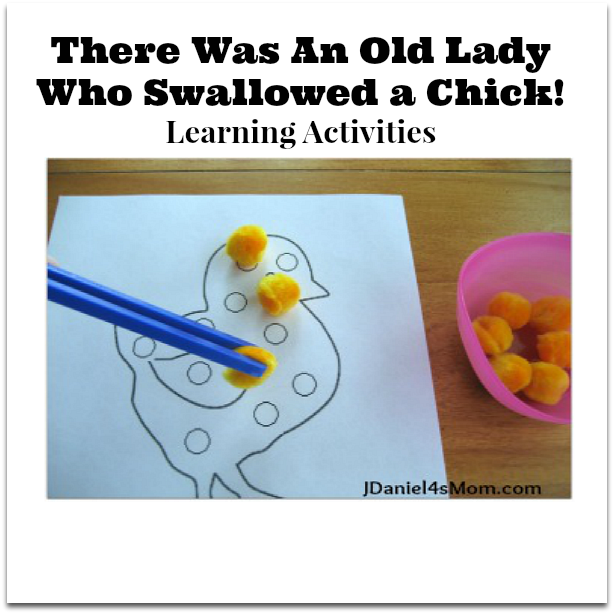 (Visited 254 times, 1 visits today)