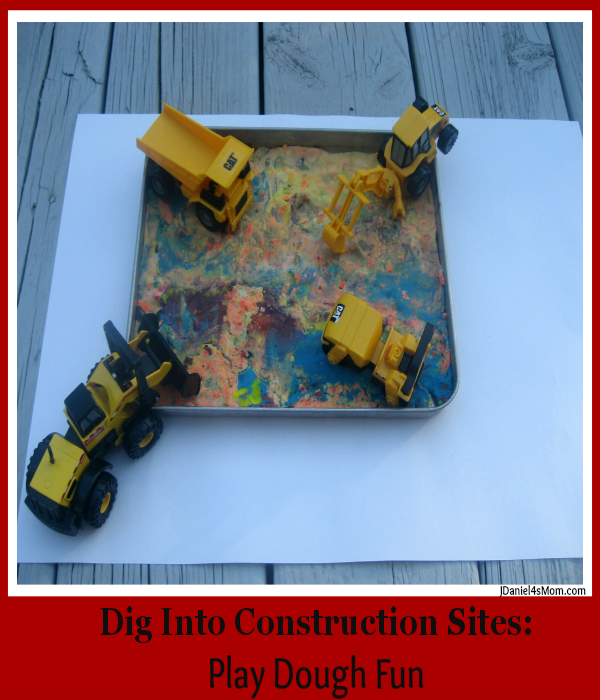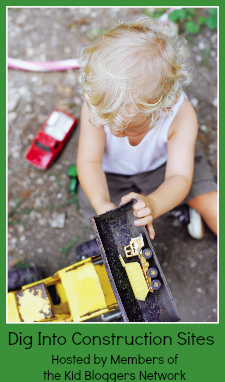 My son has always loved to dig in the dirt and play with his construction vehicles.  There was a time when he only wanted me to check out construction site themed books out of the library. He loved them so much I made him a construction site themed cake for his birthday when he was three.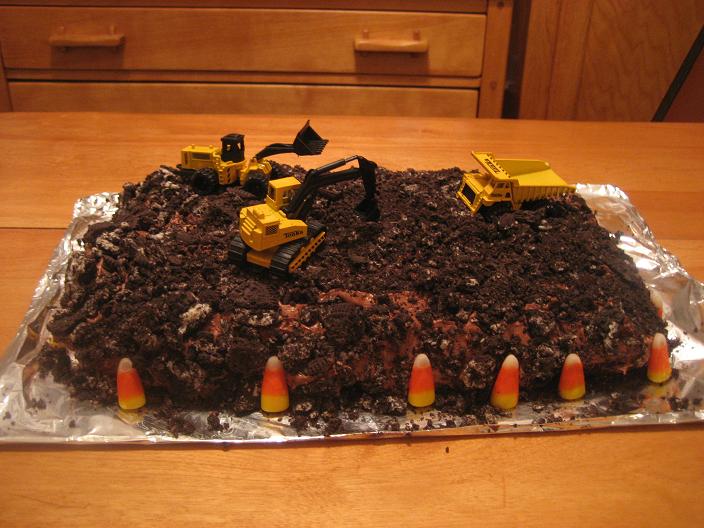 Recently we read the book Road Work Ahead
  by Anastasia Suen. It is a wonderful story about a road trip to visit grandmother. Along the way a family sees all kinds of construction equipment doing work.  There are jackhammers digging holes in the road. Cherry pickers helping worker change light bulbs in street lights. Dump trucks filled with dirt from a job site crossing the road. The family has so many vehicles and construction sites to take in. Reading this book inspired me to create a play dough activity for JDaniel that would involve some of the construction toys he has.
Play Dough Fun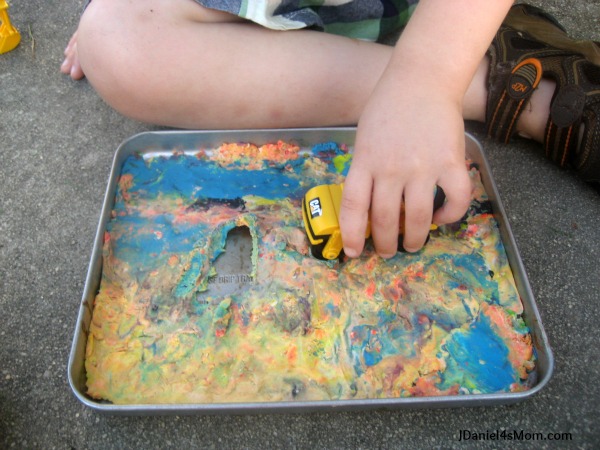 I set up an invitation for JDaniel to explore construction equipment and a job site in a large plastic zipper bag.  The bag contained play dough smooshed into a toaster oven tray and several of JDaniel's construction equipment toys.
He was told that I had it for him and he could carry it outside or play with it inside. JDaniel decided to carry it outside to the driveway. There he spread out the equipment and thought about what to do. After a couple of seconds, he started digging and prying up the play dough with a front loader. Then he switched to smoothing the play dough back down with a roller.  The play dough easily flattened out and filled the hole he had created.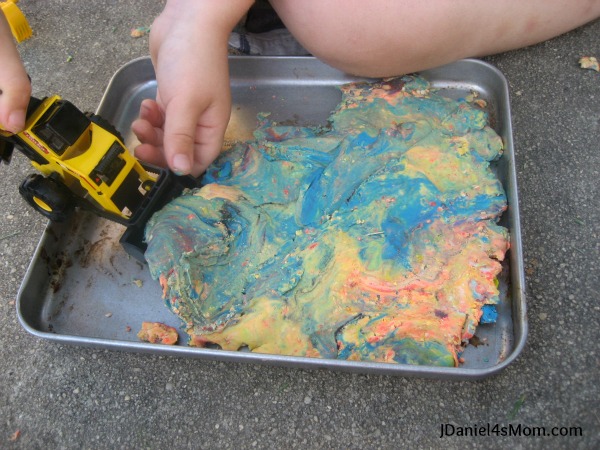 Excavating play dough was fun too. Digging holes through the play dough landscape required manipulating the scoop carefully to pick the play dough up.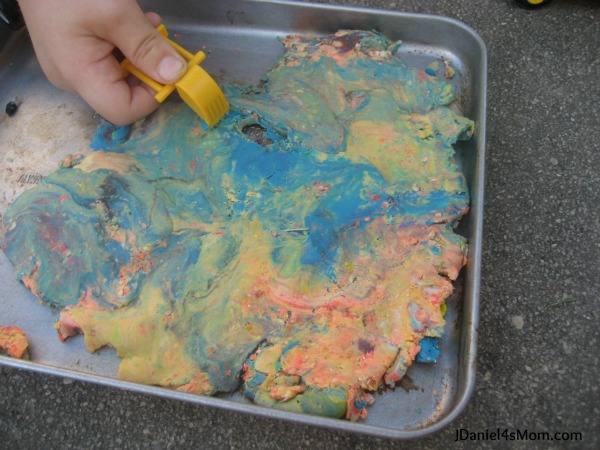 After awhile the play dough was pushed to the far end of the toaster over tray to be picked up by a dump truck. It took a lot of pushing to get it all moved into a couple of clumps that could be carried away. (Even play dough fun can be hard work.)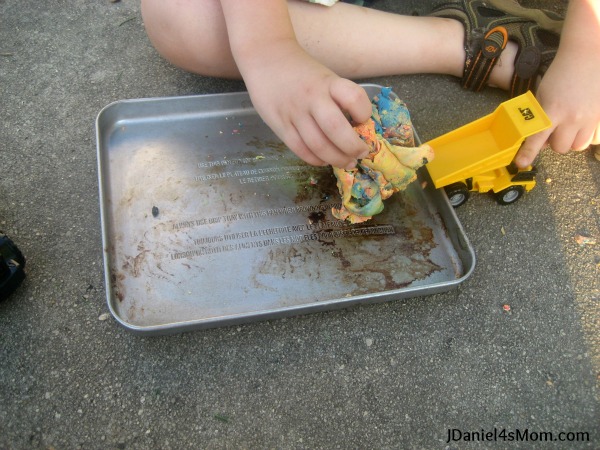 What I like about this activity!
There are several things I really like about this activity. The first is that it was open ended. JDaniel could choose to construct or deconstruct the construction site. The second is the fine motor work that he had to do as he dug into the construction site.  The third is the imaginative play aspect. I sat with JDaniel as he worked and he described to me the various events that were taking place on the site. I guess the fourth aspect is oral communication practice. Hearing what my son was thinking was so much fun. All this made play dough fun to explore!

(Visited 312 times, 1 visits today)