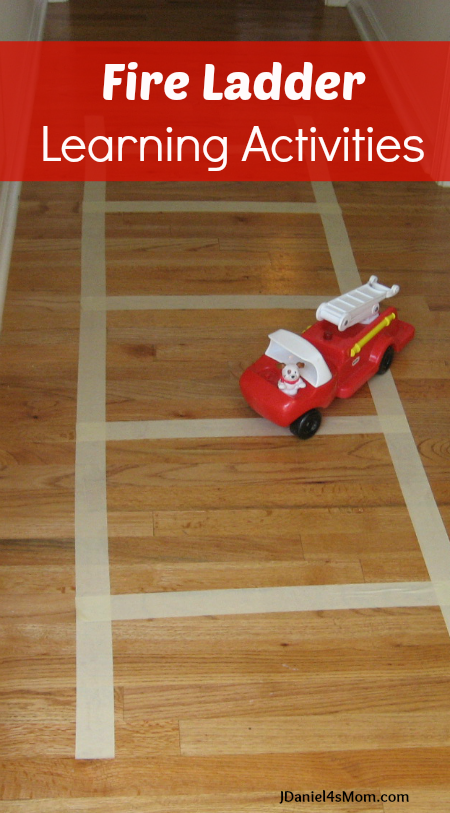 Today begins Fire Safety Week! To celebrate Fire Safety Week along with Fire Prevention Month I placed a fire truck ladder made of tape down a hall on the first floor of the house. When my husband asked what we were going to do with the ladder, I told him that JDaniel and I would brainstorm ways to use it.
I hadn't really thought about how we would use it initially. It was just time to take up the
hallway numbers 
that had been going down the hallway for a couple of months. It did know that between JDaniel and I we would come up with a wide range of ideas.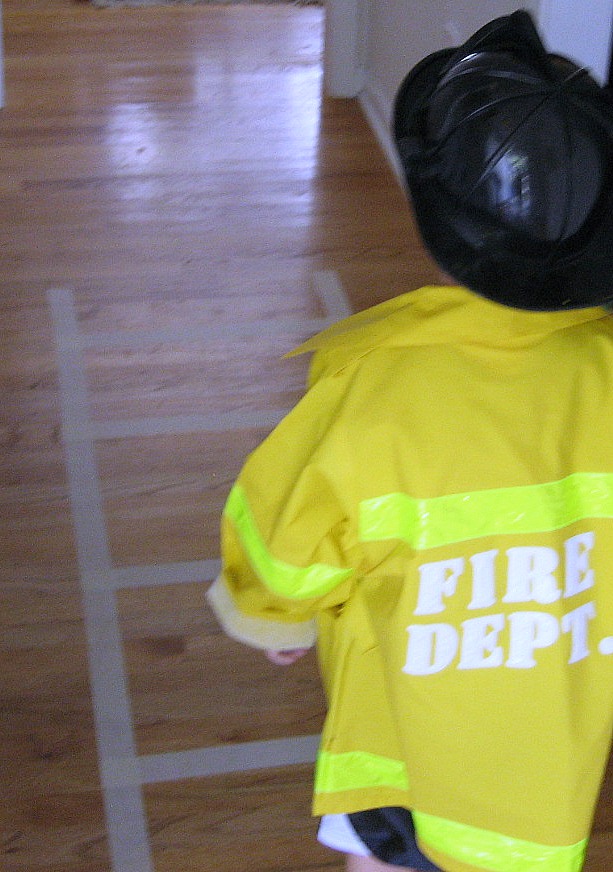 Pretend Play
The first idea we came up with was to pretend to climb up the ladder. It looks easier than it is. You have to get down on all fours. Then you reach for the next rung and climb and reach and climb. Young knees may not feel the challenge of moving along a wood floor. Old mom knees felt the challenge!
It was fun to pretend to be a fireman climbing the ladder. Climbing horizontally instead of vertically was new and unique.
Number Recognition
Calling out the numbers on a flashcards one at a time in order to move up a rung of the ladder was a simple way to review numbers. Early learners may want to work on the numbers 0-20. Older learners might want to work on larger two or maybe even three digit numbers. We worked on a variety of numbers.
Counting On
Agreeing on a number you want to start counting with on the bottom rung and then counting on until you reach the top of ladder is a second way we worked on number recognition.
Some children like to start counting by counting from 1 on up to the number they need to start with. This is one of those learning activities that can help them wrap their brains around starting at the agreed number and going on. It helped us build a foundation for counting on.
Math Facts
Reviewing addition facts by starting on the bottom rung with first addend and then stepping up one rung at a time while adding the second addend is a lot of fun.
Hint:
You may find that you need to make more rungs or a longer ladder if you are working beyond early addition facts. We had fun adding movement to simple addition facts.
If you want to work on subtraction facts, you could move down the ladder instead of up or by taking steps backwards.
Sight Words
Just as you moved forward a rung by recognizing numbers, you could move up the ladder one rung at a time as you read sight words. Reviewing sight words is not always exciting. Putting on a fire hat and firemen's raincoat and climbing rungs of a  tape ladder can make reviewing them more fun.
Conclusion
The idea of doing fire ladder learning activities is to get children moving while learning. Some children enjoy getting up out of their seats to learn often. Others may be able to sit for longer periods of time, but need some variety of leaning activities offered to them. Either way fire ladder learning activities are fun and allow children to learn in a new way.
Other Fire Themed Learning Posts On This Blog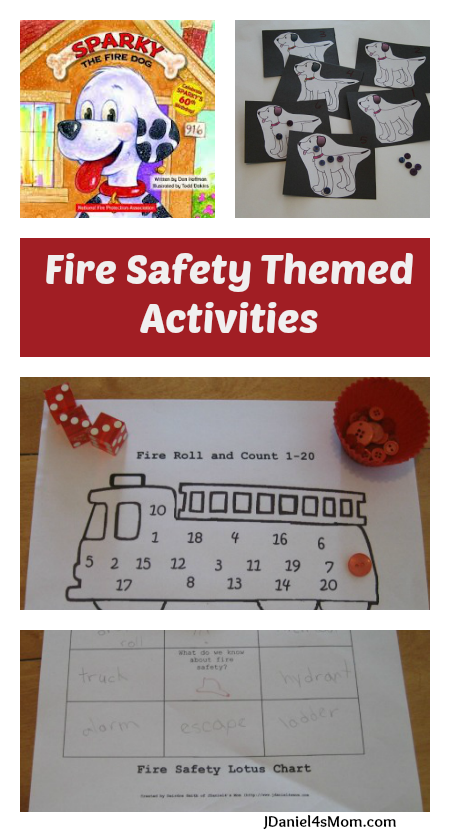 Fire Safety Themed Learning Activities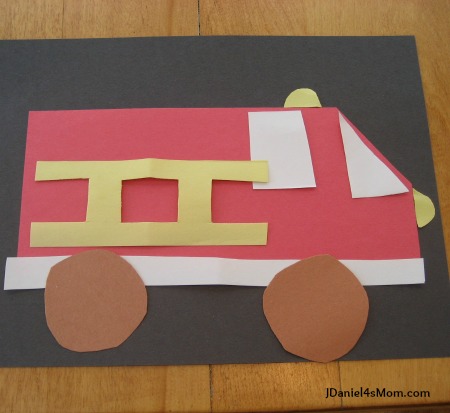 Fire Truck Craft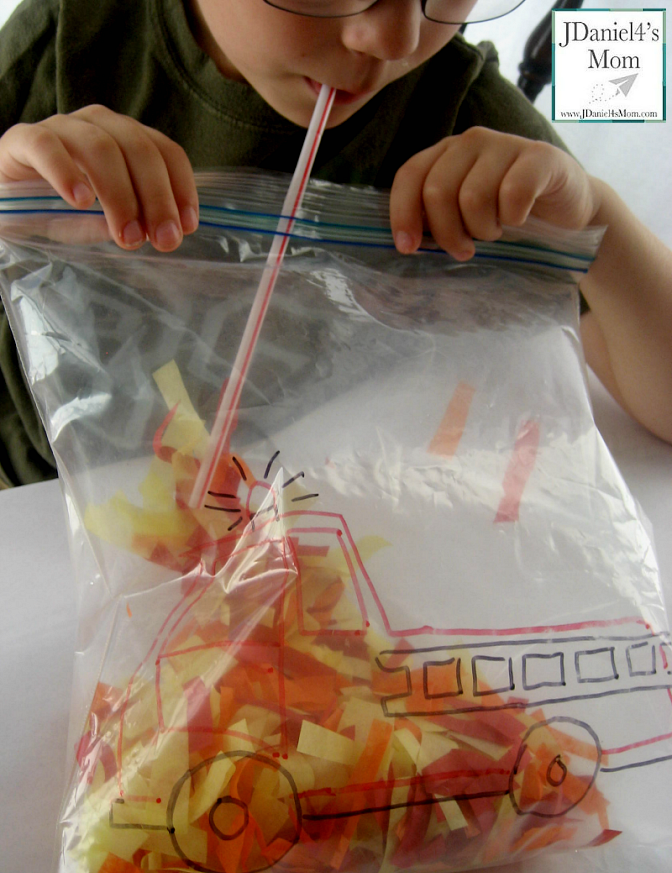 Fire Truck Activity- Flames Blowing
What other ways could be use this fire ladder?

(Visited 3,286 times, 1 visits today)