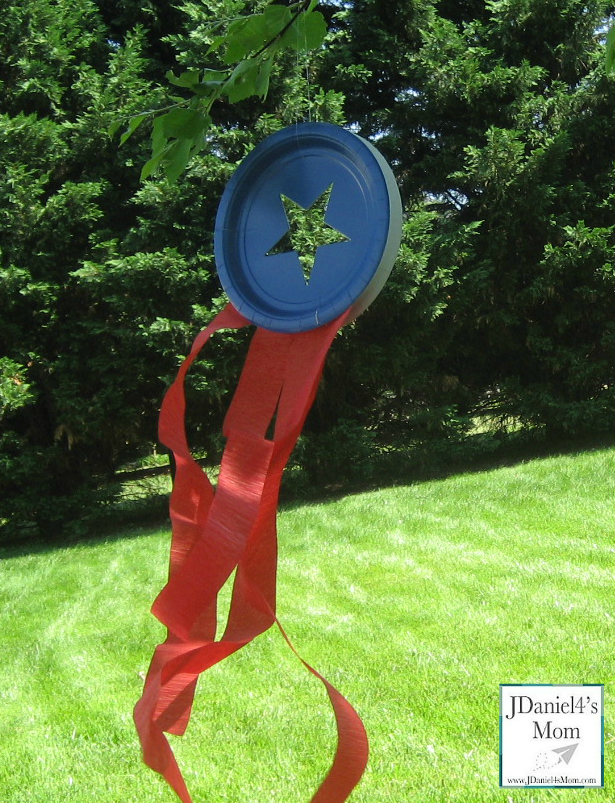 Sometimes it is a simple paper plate crafts that brings the biggest pleasure. Recently JDaniel and I hung a simple paper craft paper plate  in a tree in our backyard. We both found ourselves looking up at it as it twisted and swirled in the breeze.
When I said simple, I meant simple this paper craft requires only eight supplies to make. Considering two of the supplies are paper plates that really isn't very many crafting elements to have to gather.
You will need:
Scissors or an Ellison press with a star block
Glue stick
Blue plates , two
Party streamers, red
Star template
Fishing line
Needle
Cardboard from a cereal box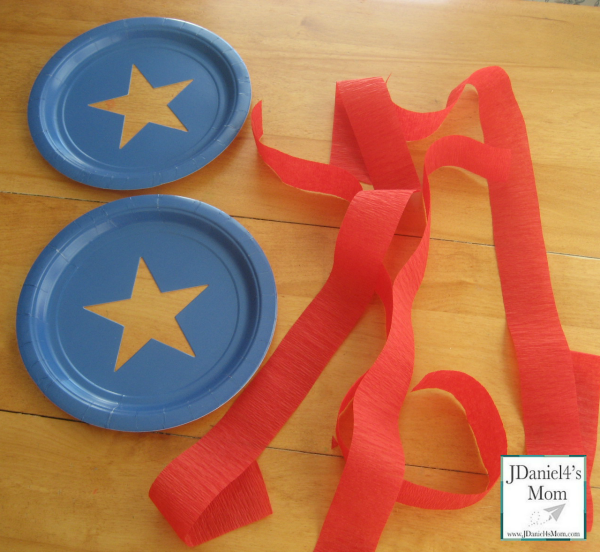 We lucked out by being able to use an Ellison press to cut our stars out of the paper plates. If you don't have one available to you, you will want to cut star you have drawn out on a piece of cardboard. You can then use the cut out star or the outside section that you have cut the star out of the star to draw the star on the plates.  It is important to try to make both stars exactly the same. Yes, I know it could be a challenge.
Next you will need to cut out various lengths of the party streamer. We went with lengths that were longer rather than short. With the streamer strips cut out we then glued them onto the back side of one of the paper plates.
Then we glued the back of the second paper plaaate to the back of the first. The tricky part is making sure that the star cutouts on both plates line up. I had to keep turning our plates clockwise until I found the right way to line them up. If you try and try and don't get it to work, it will be okay. It will add a 3-D effect to the paper craft plates as they spin in the breeze.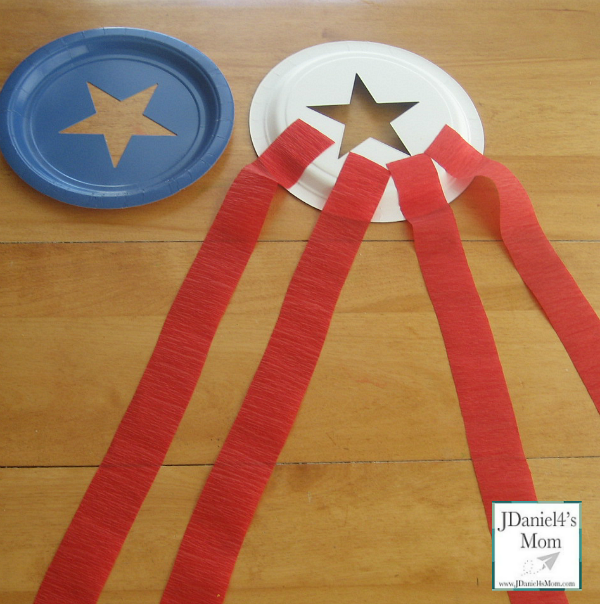 Finally we pushed a needle threaded with fishing line into the top of the paper plate. We tied off the fishing line to make loop in the fishing line. The loop was what we used to hang the paper plate wind sock like craft in a tree.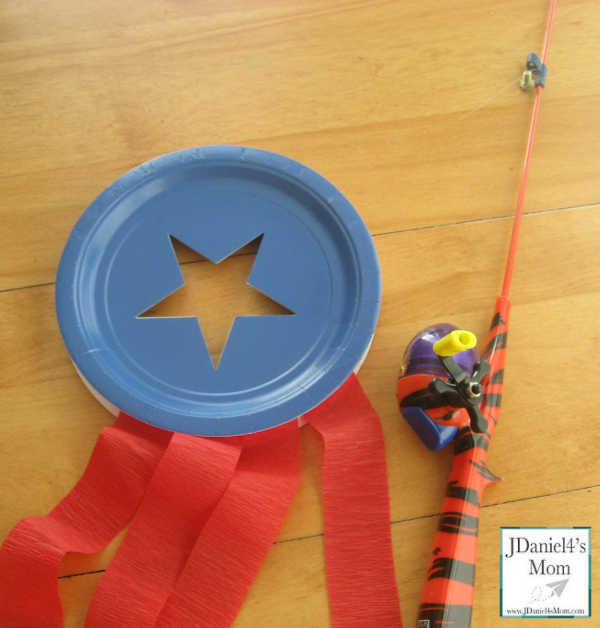 The wind was kicking up a breeze when we hung our paper plate craft up in the tree. It was such fun to watch the streamer tails slipping and flipping in it.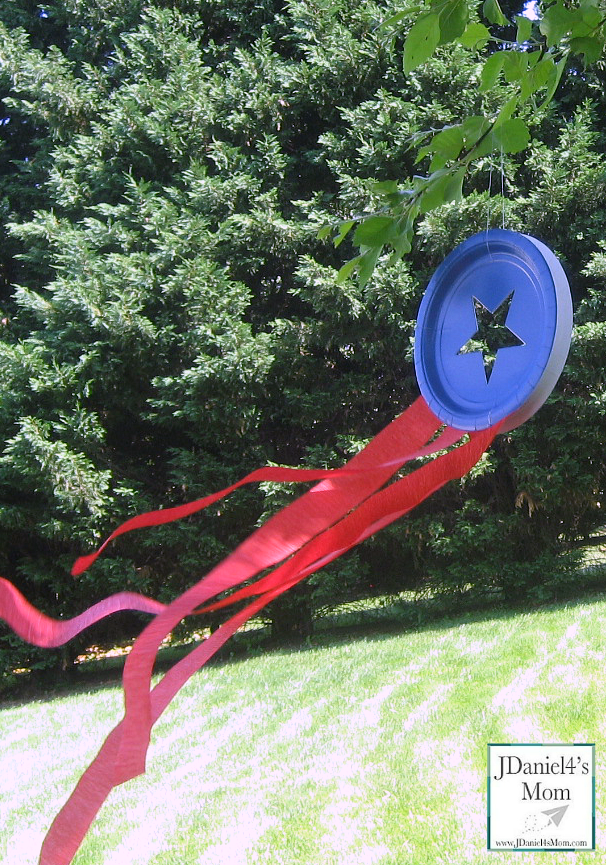 It really looked like our patriotic paper plate craft was dancing!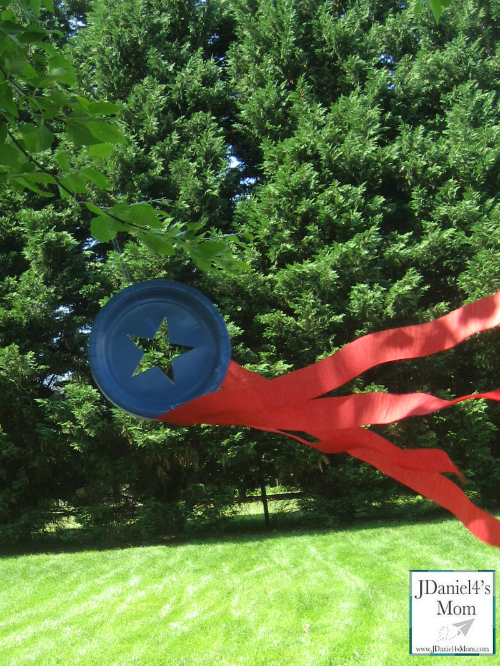 We didn't use materials that could stay outside overnight. Just before bedtime I took the paper crafts down from the tree and hung it from the ceiling fan in JDaniel's room. We will take it outside again for Memorial Day, the Fourth of July and Veterans Day just to watch it dance!
Here are some other paper crafts made with paper plates and more: 
What is your favorite type of paper to craft with?

(Visited 754 times, 1 visits today)