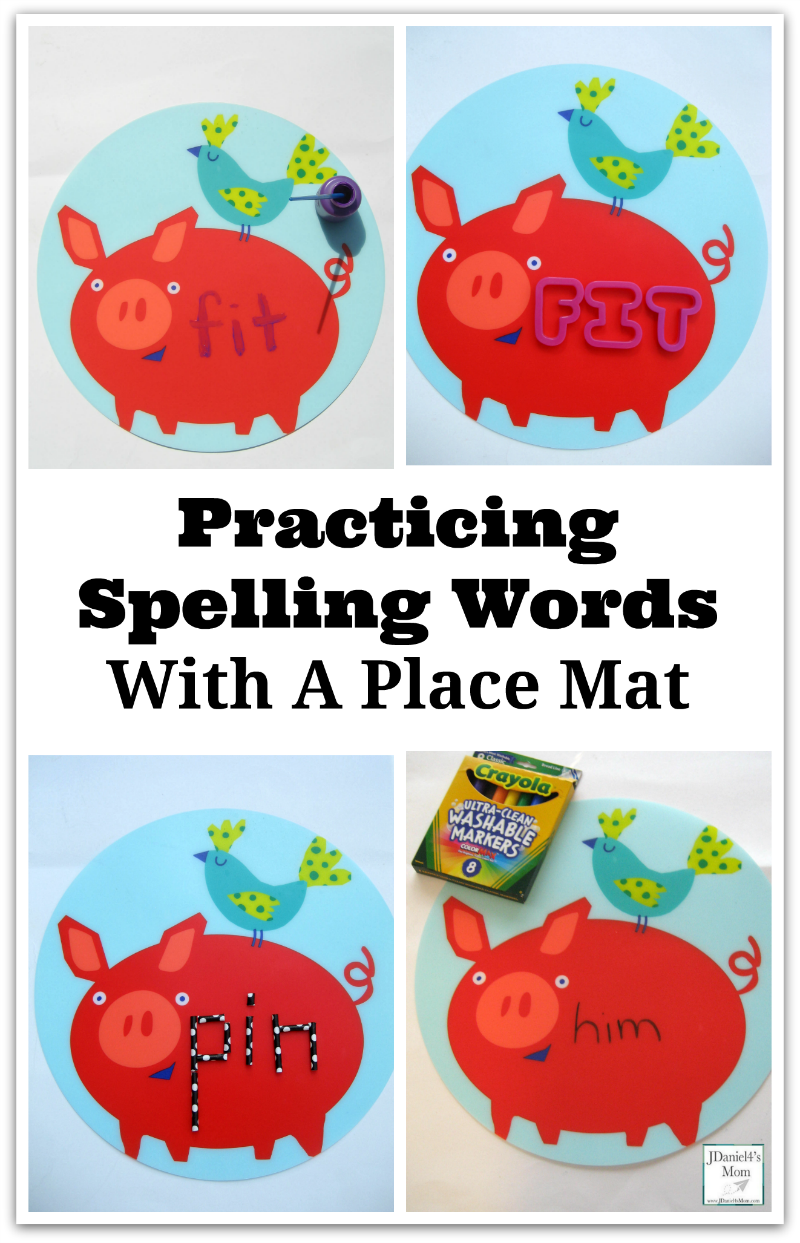 We have just started our first year of practicing spelling words and taking a weekly spelling test. Every night we do an activity in JDaniel's homework notebook using his spelling words. Along with doing those activities I thought it would be fun to come up with some other ways to work with his words. This week I will be sharing an activity each day that  I came up with to practice working with spelling words. Today's activity is called Practicing Spelling Words with a Placemat. We came up with four ways to use items we had a home on a plastic pig place mat I found at Target.
You could really use an plastic or vinyl place mat that you have at your house. The pig place mat was purchased to use with a math unit on coin counting I put together.  When I searched for a place mat to use for these activities with spelling words, it was the only plastic place mat was able to find.
What Other Supplies Did We Use?
(The affiliate links below were placed there for your convenience)
Scissors
Crayola Ultraclean Broadline Classic Washable Markers
Black Polka Dotted Soda Straws   (I used black straws with white dots. These are white with black dots)
 ABC Cookie Cutter Set
Paint brushes
 Place Mat Selection Tip
JDaniel has short "i" words this week at school as you will notice when you look at the photos that go along with the activities. You will also notice that his spelling words have very few letters in them. He had just started first grade. Most of his words will be short this year. (He did mention that there were some bonus words on last week's test that didn't get sent home. They were really long like alligator and Atlanta. They are really long.) His shorter words fit on the pig on the place mat we used. If your children have longer words, you may want plain place mat.
Place Mat Spelling Words Activities
Washable Marker Spelling Word Activity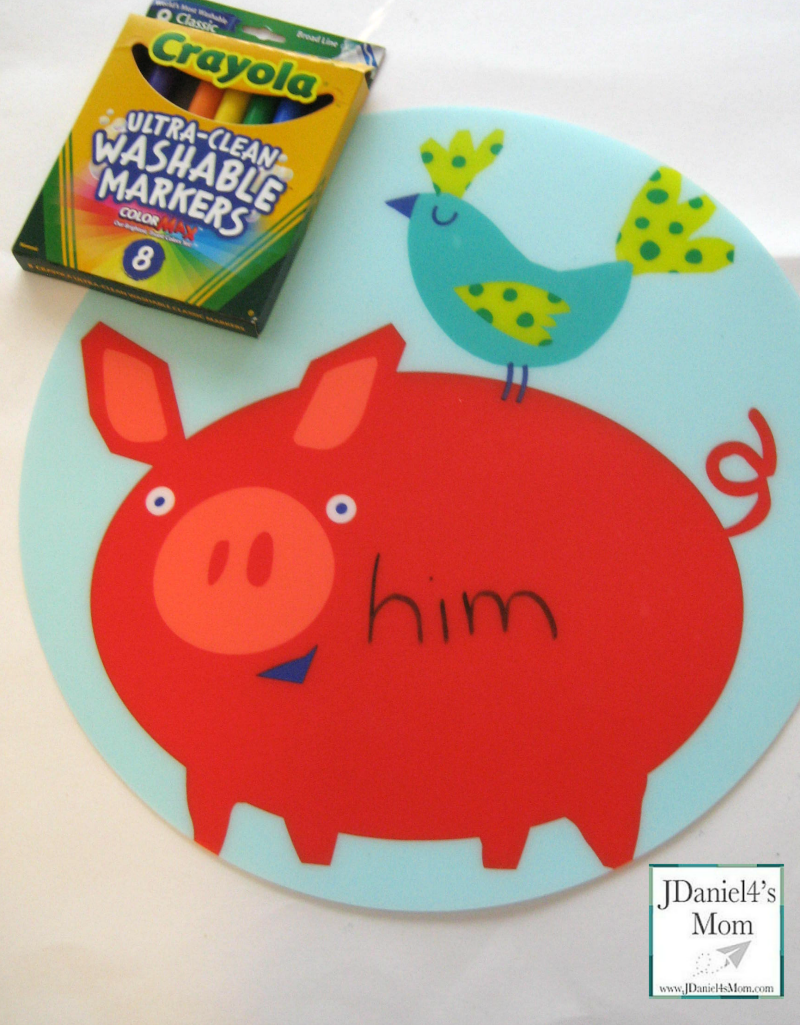 I bought these washable broad markers by mistake.  JDaniel's school supply list asked for washable markers, but they were suppose to be thin. When I got them home and reread the supply list I found I had made the wrong purchase. The accident turned out to be fortuitous. We use these a lot! They are perfect for writing on surfaces that they can be washed off of with a damp paper towel. For this activity we loved using them to write spelling words.
Paper Straw Spelling Word Activity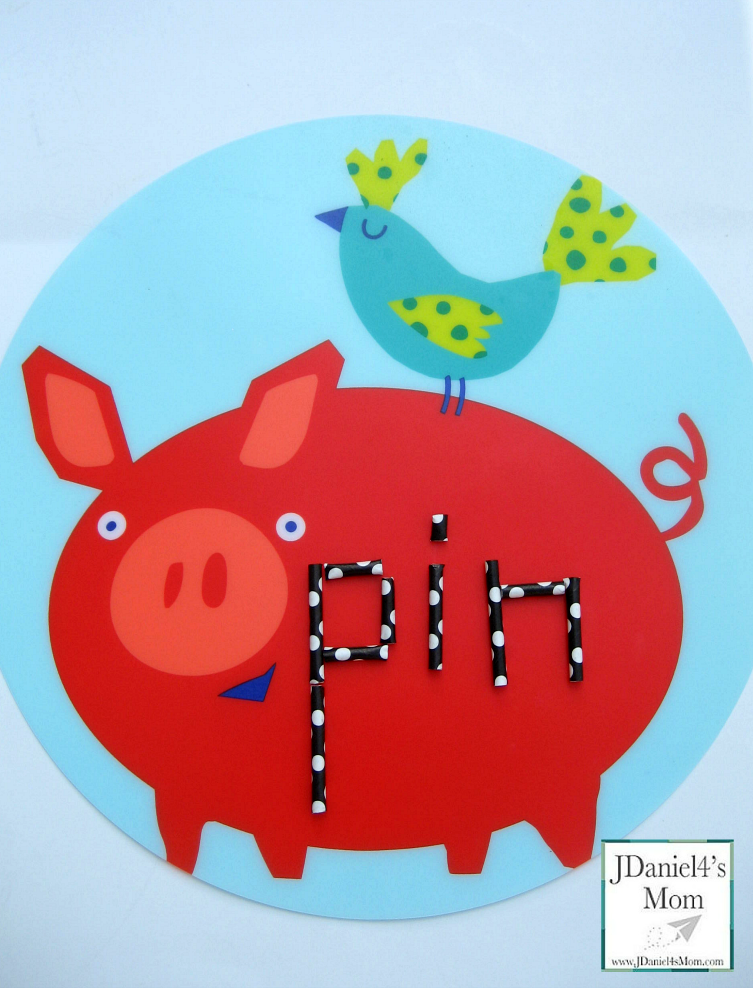 Before we started this activity I cut a bunch of paper straws in thirds. Some of those thirds were cut in half. A few were cut so into smaller piece. I knew we would need a small piece for the top of the lowercase i.
The straw pieces then needed to constructed to form the letters in each spelling word. (It is like a putting pieces in a puzzle.) The various lengths of straw needed to be searched to find the pieces that would form each letter.
You can write each word out with a washable marker on the place mat and build the straw letters on them.  It can make it easier to visualize each spelling word.
Washable Paint Spelling Word Activity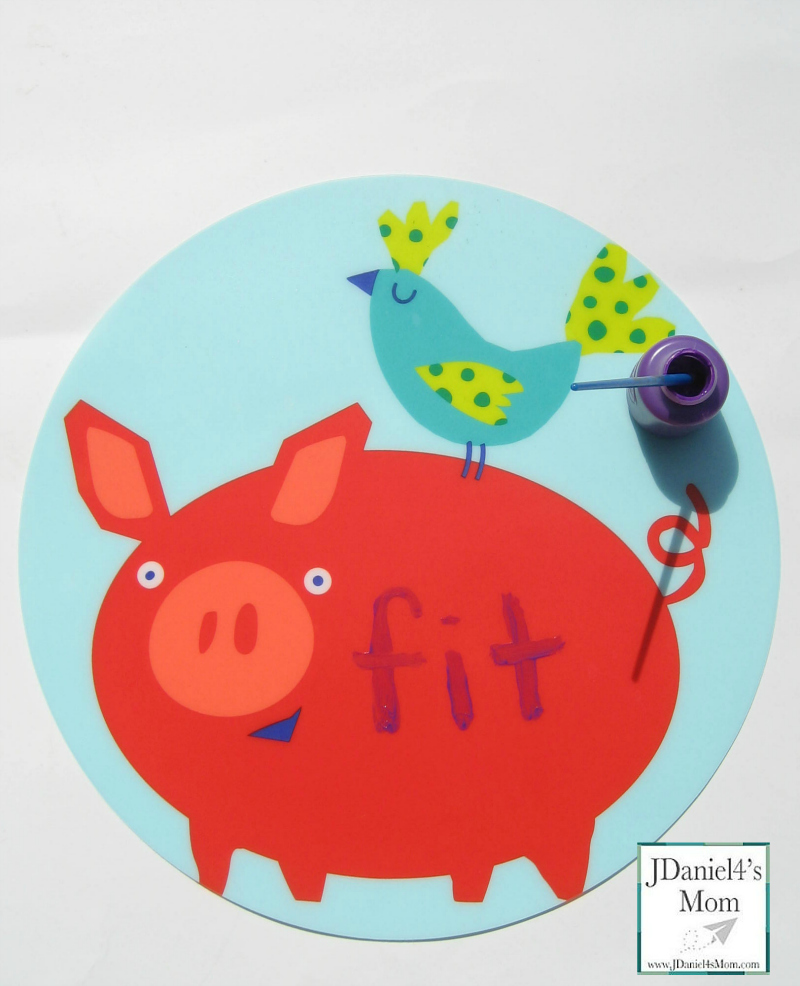 Forming the letters in spelling words while holding a paintbrush is lots of fun. In order to have the letters in the spelling words really stand out of the place mat they have to have a couple of layers of paint. Painting on letters for a spelling word and then tracing over them is a great way place the formation of a word into a child's muscle memory.
Cookie Cutter Spelling Word Activity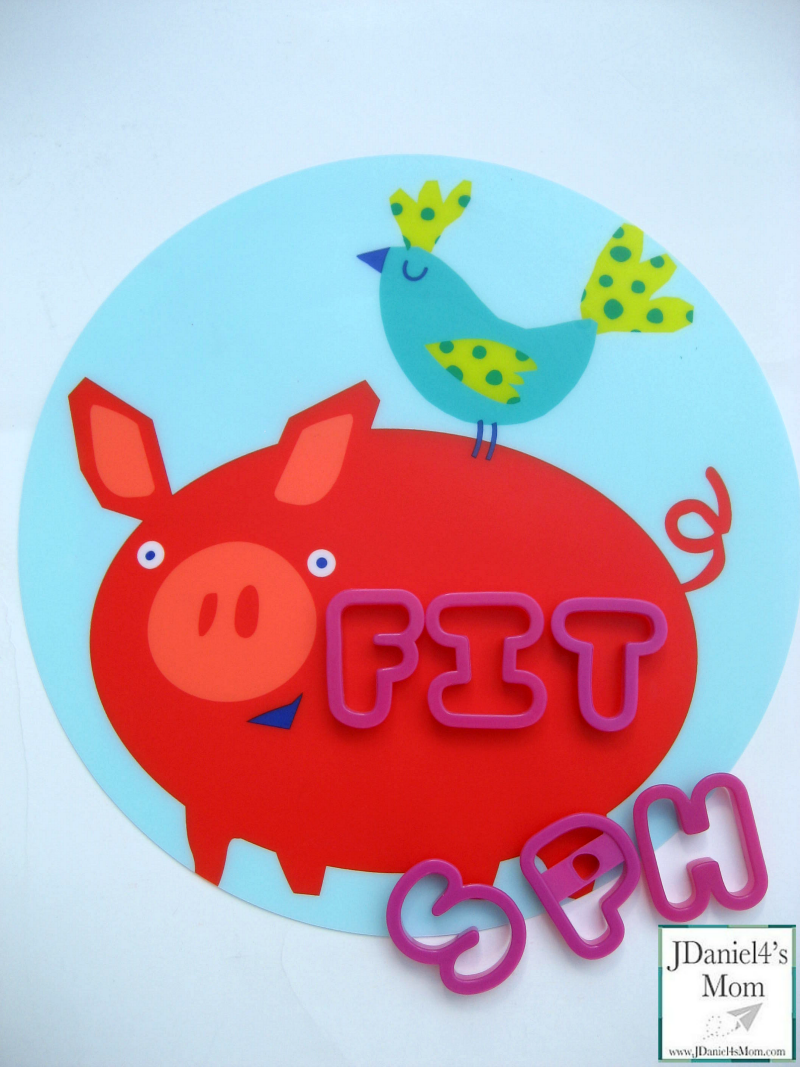 We have a big bin of alphabet shaped cookie cutters. They have been used  for a variety of things including sight word snacks. We dug through the bin of cookie cutters to find the letters that we would need to form this week's spelling words. Then the cookie cutters were placed on the pig to spell out words as they were called out.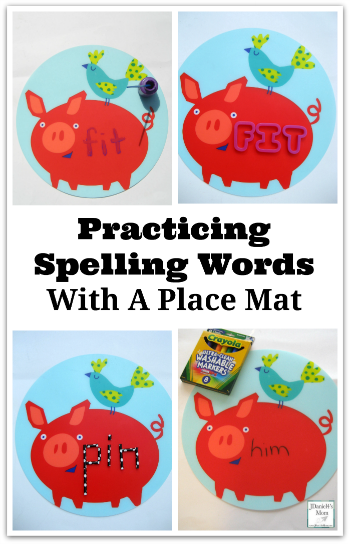 We tried out each of these spelling word practice activities with this week's spelling words. You could definitely just pick one or two of these activities to try with your children at a time. If you are a classroom teacher, you might want to place all of them in a center and have your students select which activity they would like to do with their spelling words.

(Visited 458 times, 1 visits today)