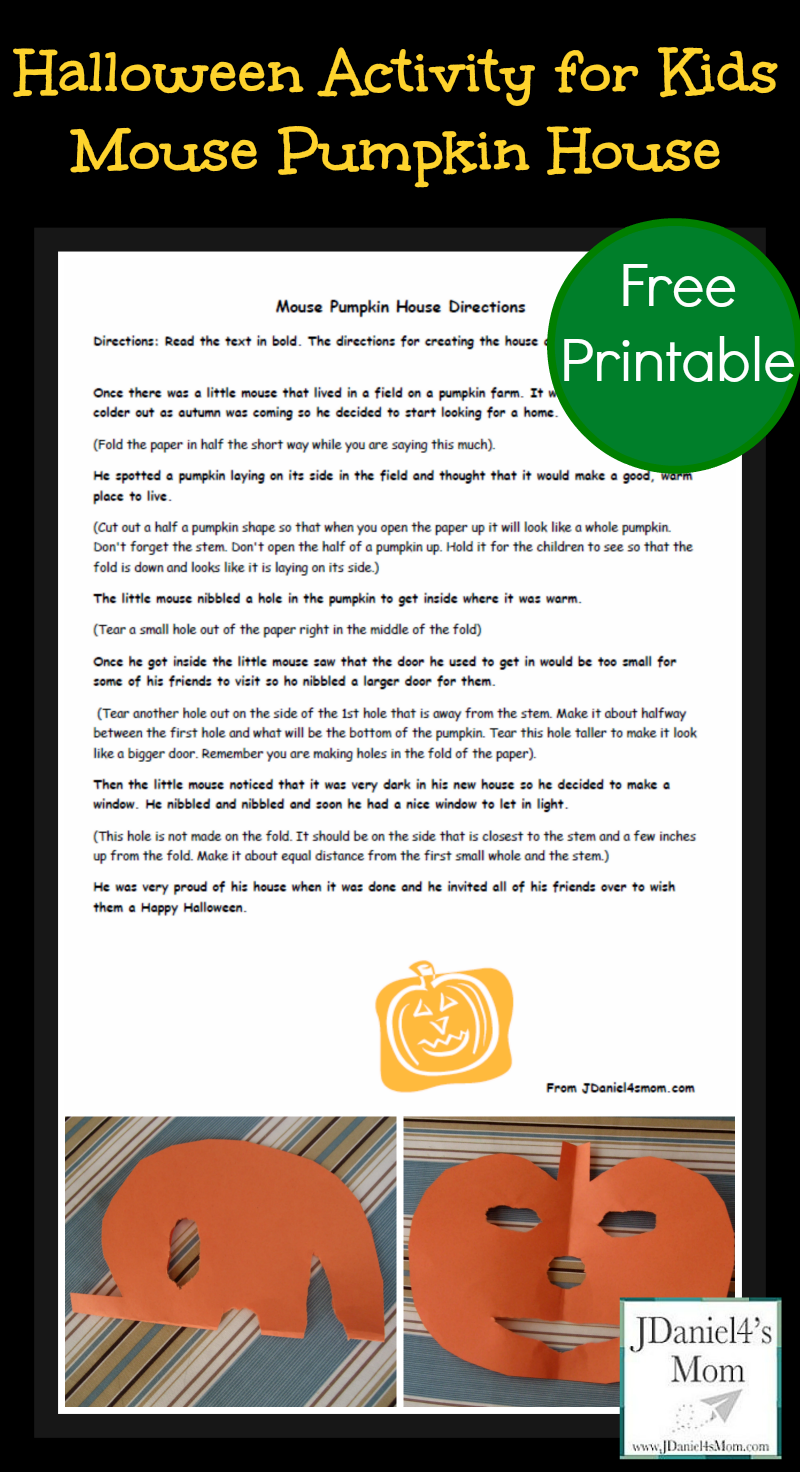 Halloween activities for kids like this mouse house activity are great for storytelling times at home or school. It would also be great for a Halloween Party. I have done this as one of a group of Halloween activities with kids. ( I will tell you more about the other activities later.)  My students were invited gather around me as I sat in my teacher chair.  They were told I was going to tell them a story about a mouse and his search for a house. I had memorized the the mouse pumpkin house directions and story so, I was able to tell the story to the students as I cut the house out of orange construction paper to create the house.
The students had no idea that I was creating a jack o'lantern. In fact I left the word pumpkin out of the title of the story. They just listened to my words and watched me cutting and tearing sections out of the paper. If I retold the story to the class, they would be in on the surprise.  Due to the fact they were hearing it the first time the surprise was still intact. I loved watching them as they watched me.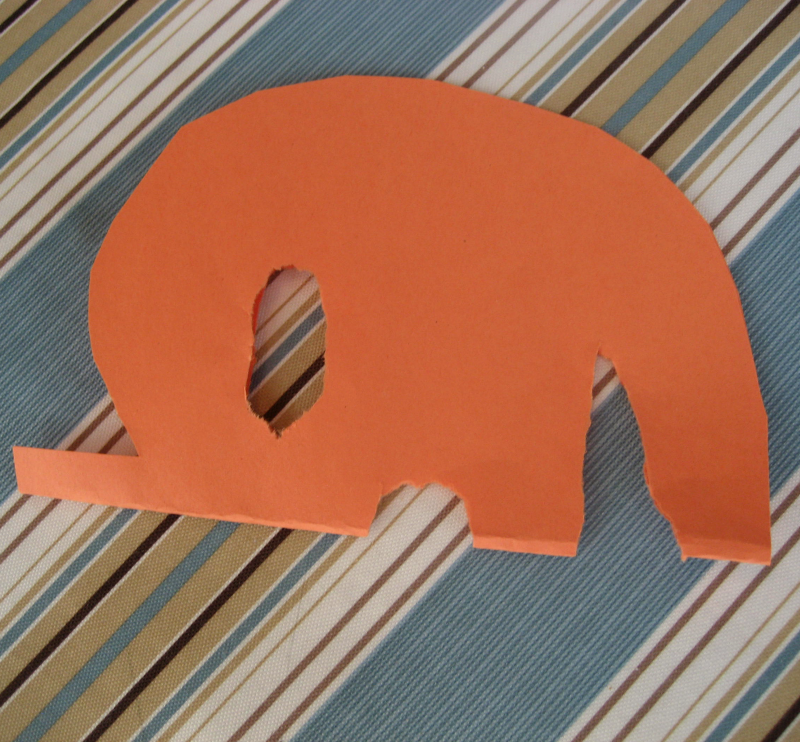 I thought you might enjoy telling the story and creating a mouse house too. If you click here on the words mouse pumpkin house directions,  you can have a copy of the directions and script t use with your children.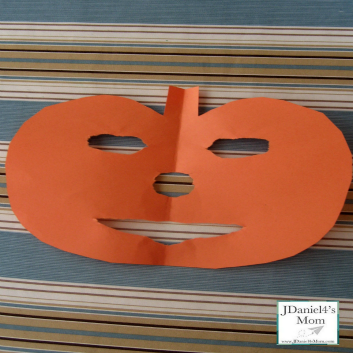 Here are some tips for creating your mouse house:
Use thin construction paper or copy paper. It is easier to tear.
Try to keep the paper sideways. It is easier to guess what it is when it is held vertically.
I found it easier to memorize the story, but you could read off the printable if you need to.
Other Halloween Activities for Kids
Here are some other Halloween activities for kids that I have done with my students or JDaniel's class.
We have decorated small pumpkins with stickers, wiggly eyes, and markers. The kids created creatures and creations. I didn't take a picture of us creating. I was up to my arms in helping work with wiggly eyes.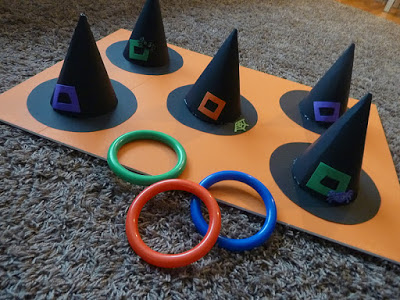 One of the other room mothers in my son's K4 class created the witch hat ring toss for the class Halloween party. She found the activity on Sometimes Creative. She also created the Halloween cans game from Keeping it Simple. You will want to check out both of these post to see how they put these Halloween activities together.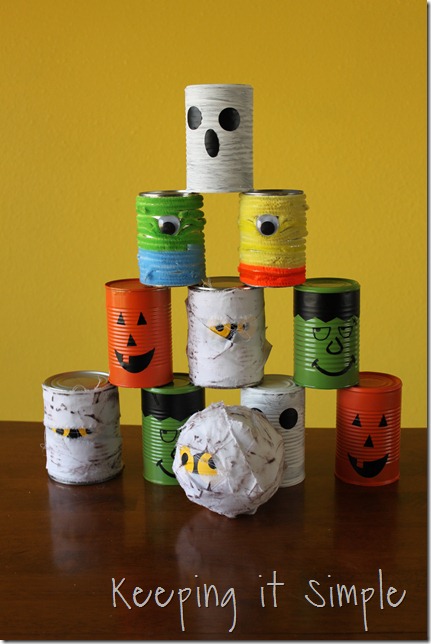 Reading a story book is always are great party idea. Here are my top 11 Halloween books for kids.

(Visited 3,782 times, 1 visits today)