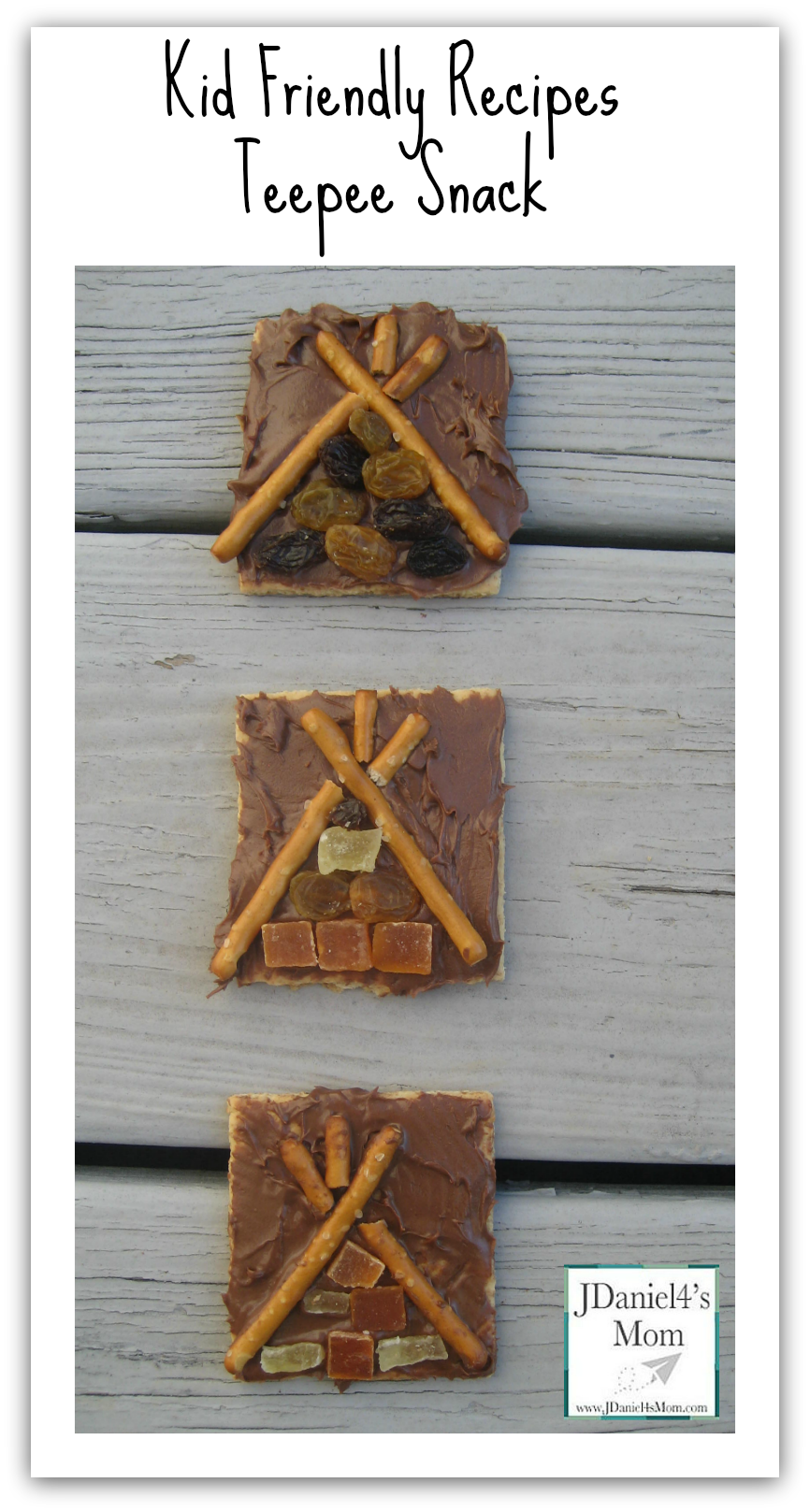 I wanted to come up with a yummy kids friendly recipe for Thanksgiving snack that kids can build. It needed to have ingredients that could be swapped out if the children creating it had food allergies. This kid friendly recipes for teepee are something that will do just that. If you read through the ingredient list and it doesn't, please check out my scarecrow snack mix. It is another one of those kid friendly recipes I have done with my son.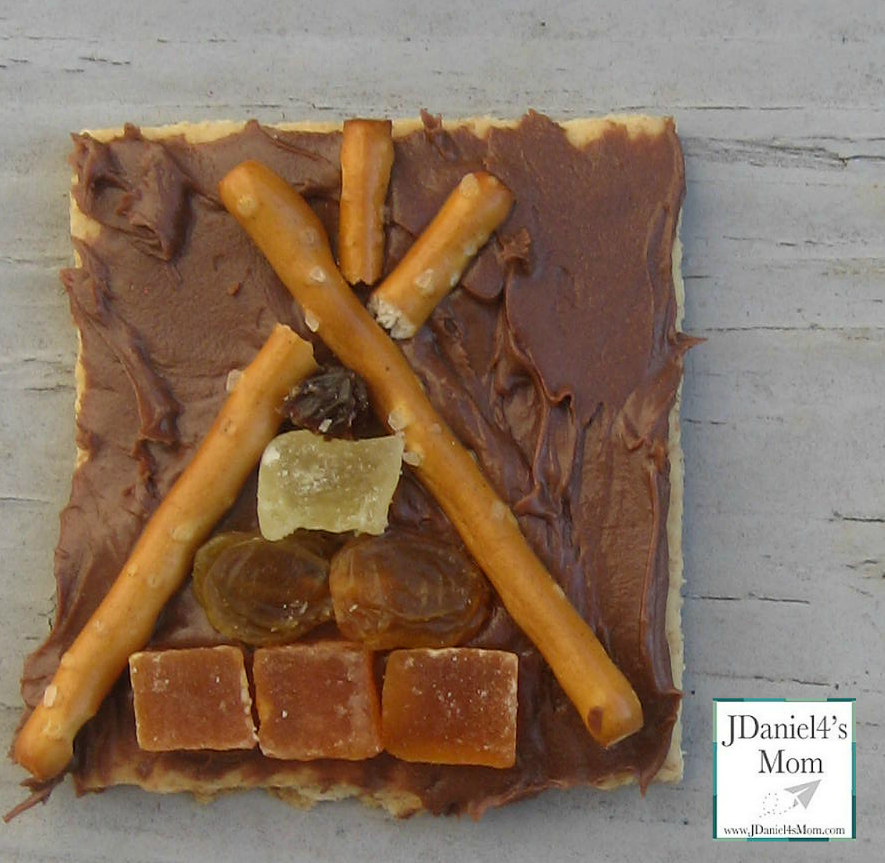 Kid Friendly Recipes for Kids
Ingredients:

Graham crackers
Nutella
Pretzel sticks
Assortment of dried fruit or Trail Mix
Adding a Spread to the Graham Cracker
The ingredients can be set out for children to completely create on their own. You can put the nut spread on the crackers ahead of time instead if you like . If you put the nut spread on ahead of time, you won't have to put out a spreading tool.
Here are some spreading tool ideas:
Dull knife (If children are allowed to use them)
Popsicle stick
Tongue depressor
Small Spatula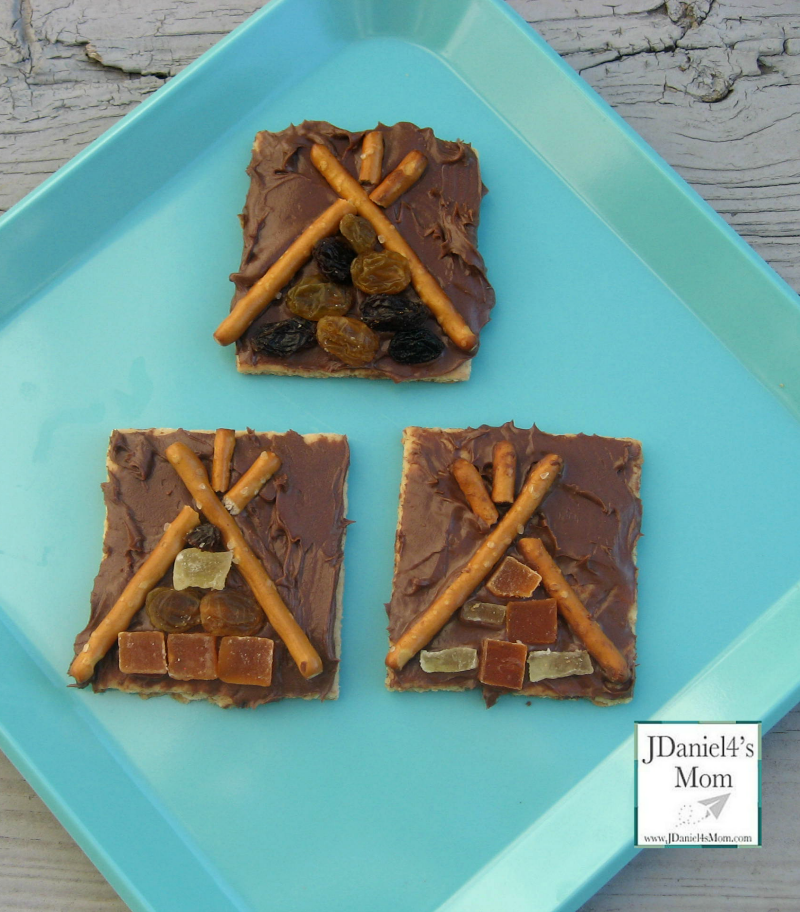 Constructing the Kid Friendly Recipes for Kids
Children can arrange the pretzels in to the shape of teepee.  We used two short or broken sections of a pretzel at the top of the teepee for this thanksgiving snack for kids. One full size pretzel and one broken pretzel that were about pretty long were used to create the side of the teepee. We did not have to break pretzels. There were a lot of broken pretzels in our bag. If you don't have a lot of broken pretzel in your bag, you can break them into the sizes you need for the kids.
After creating the teepee, we added dried fruit to it to decorate it. Children can create patterns or a design with the fruit or just place it where they think it will look best.
Ingredient alternatives to use in these kid friendly recipes for kids
If you want to steer away from nut butters, you could try spreading the cracker with one of the following:
Cream cheese
Jelly
Frosting
Honey
If pretzel are a problem, you could use one of the following:
Diagonal columns of raisins
Small bread sticks
Chex cereal
Slices of cheese sticks
There are probably bunches of other alternatives. If have any food alternative suggestions, please leave a comment below or on my Facebook page sharing them.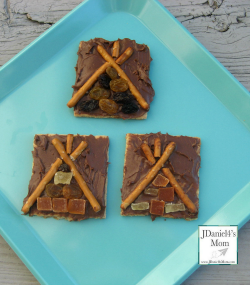 Children love to create. This snack is one that is fun to create! We also found it to be really delicious.
Here are some for kid friendly recipes you will enjoy:
Other Kid friendly recipes can be found on my Food Creations Pinterest board.

(Visited 719 times, 1 visits today)