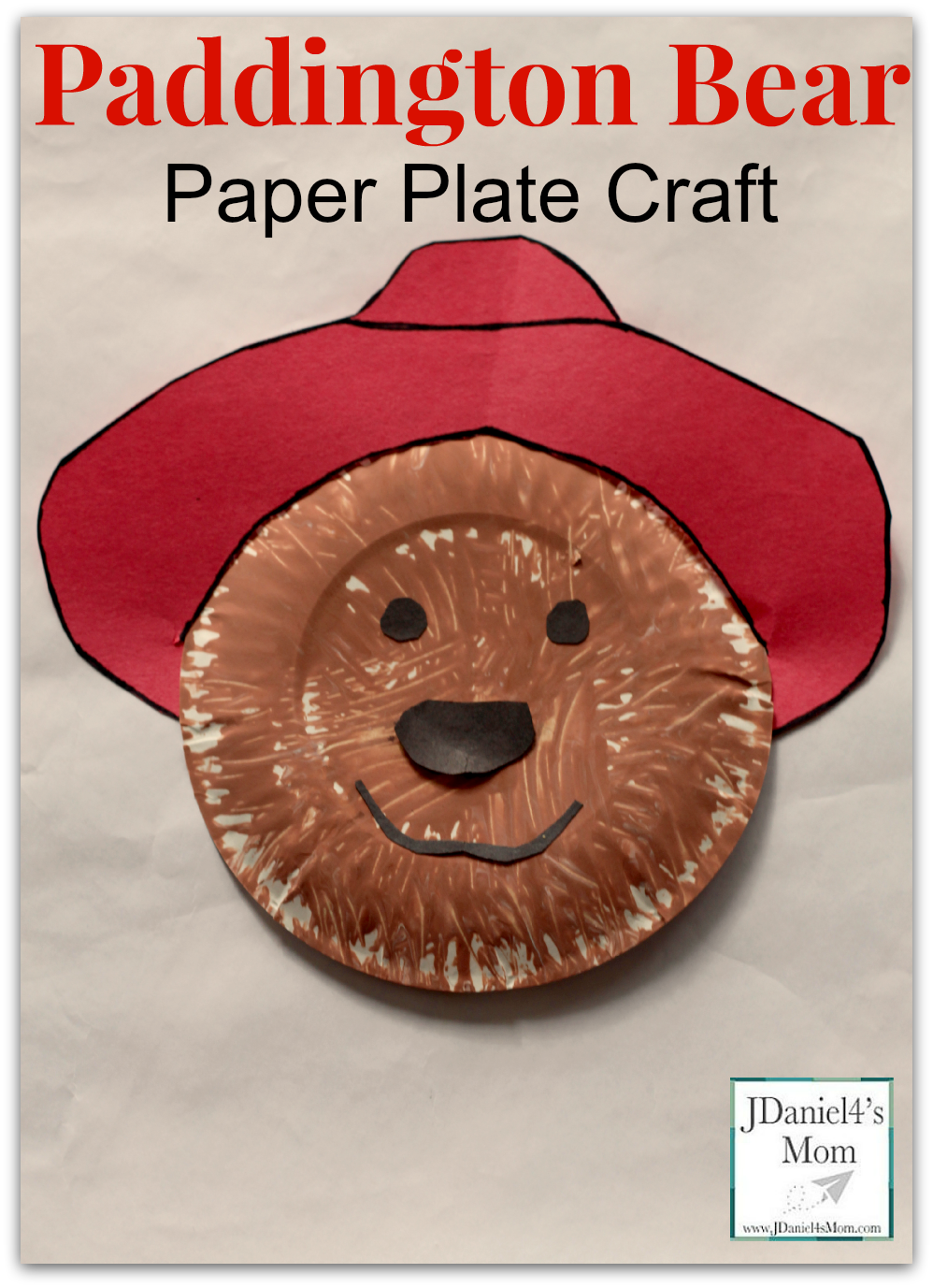 When my son was born, my mom bought him a Paddington Bear stuffed toy she found at second hand store. "When JDaniel gets older, he is love reading books about him," Mom said.  Paddington  has sat in JDaniel's room for years. It wasn't until recently that we started to read the books that star Paddington Bear. At six JDaniel is just the right age to help me read the books as well as do a craft featuring Paddington.
Crafting Paddington Bear
You really don't need a lot of materials for this craft. We used the following:
Small white paper plates
White tempera paint
Brown tempera paint
Plastic fork
Red construction paper
Black construction paper
Glue stick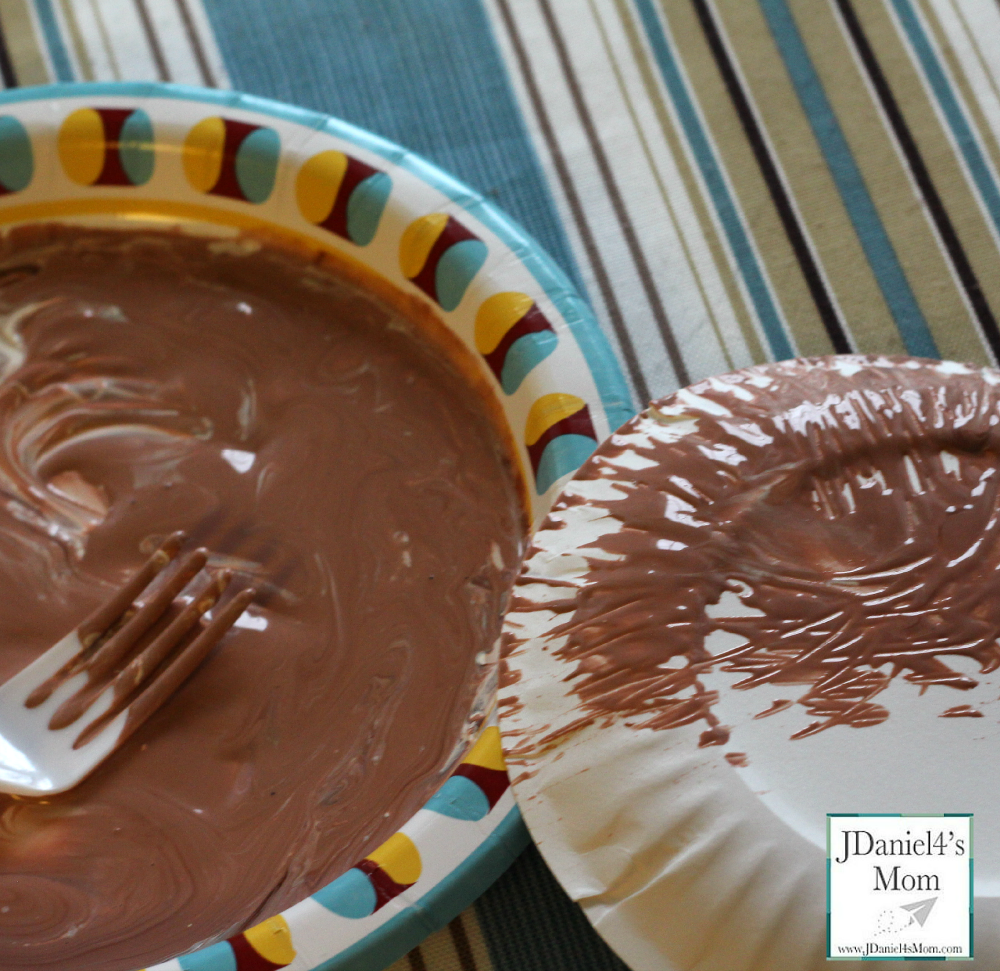 Putting the craft together: 
We did't have tan paint at our house so, the first step for us was to mix a little white paint into the brown paint. Just a little white paint created the color we needed for the fur of Paddington Bear. If you have tan paint, you can totally skip the mixing of the white and brown paint.
Then we dipped the back of a plastic fork into the paint to coat it. The fork was then dragged across the surface of the back of the plate to create a furry effect. We started at the middle of the plate and dragged a fork to the outside edge. The fork was dipped and dragged over and over again to layer the paint.
On some of  Paddington's book covers he is wearing a black hat and others he is wearing a red hat. We decided to cut out a hat  for our Paddington out of red paper. The hat was later given a black outline to make the details of the hat stand out.
Finally we cut eyes, a nose, and mouth out of black construction paper. You could draw on the facial features for Paddington bear with a black marker or crayon if you like that look better.
How you could use this Paddington Bear craft:
You could simply display your Paddingtons on a bulletin board or the refrigerator.
Paddington could be used for retelling a chapter or event in one of the books.
A large tongue depressor could be added to the back of the paper plate to make a Paddington Bear puppet.
Here are some wonderful book featuring Paddington Bear:
The links below are affiliate links.
A Bear Called Paddington
Paddington Treasury (Paddington Bear)
Paddington Helps Out
Here are a few other Read A Book and Explore It ideas:
Apples A to Z (math related activities)
Space Boy (reading and science related activities)
The Very Hungry Caterpillar (math and reading activities)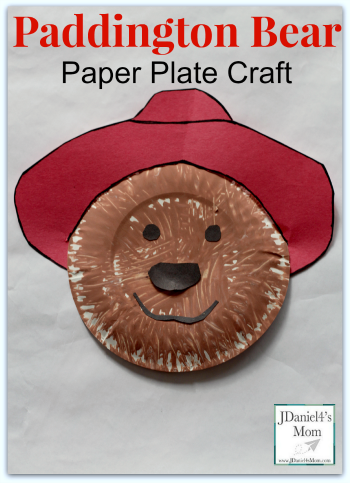 (Visited 5,483 times, 1 visits today)