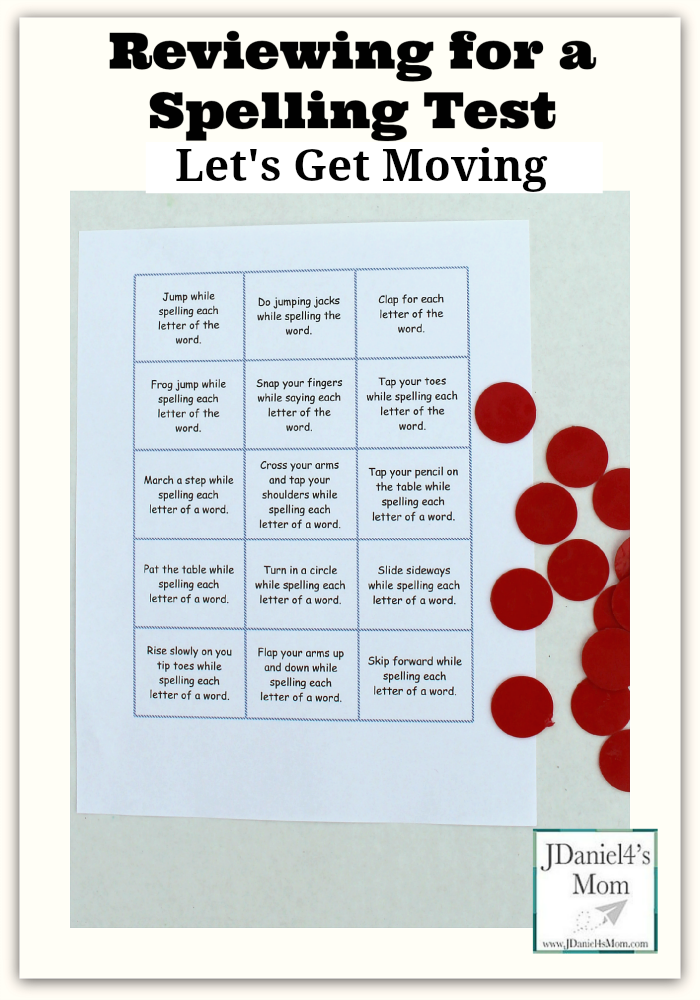 Earlier this week I shared a printable spelling ladder game along with some other spelling games that you can use with your children to review spelling words.   For many kids it can be hard to sit down and review spelling words. (Yes, even with a game!) While I feel it is important to write words to review them, I think it is just a important to move.  The activity grid shared in this post gives children a wide variety of ways that they can spell and move. There really isn't one particular way to use this grid. Below you will find a few ways that I think can use it. I am sure that you can come up with an additional number of ways to use it with your kids to work on spelling words.
Here are some of the ways I think you can use the grid to review spelling words:
One activity could be selected for each spelling word you need to work on. The same activity could be repeated if you have more than fifteen words.
 One activity could be chosen to do while each spelling word.
You can take turns picking the action that will be done.
If you have ten spelling words, you can do all the actions in the outside column.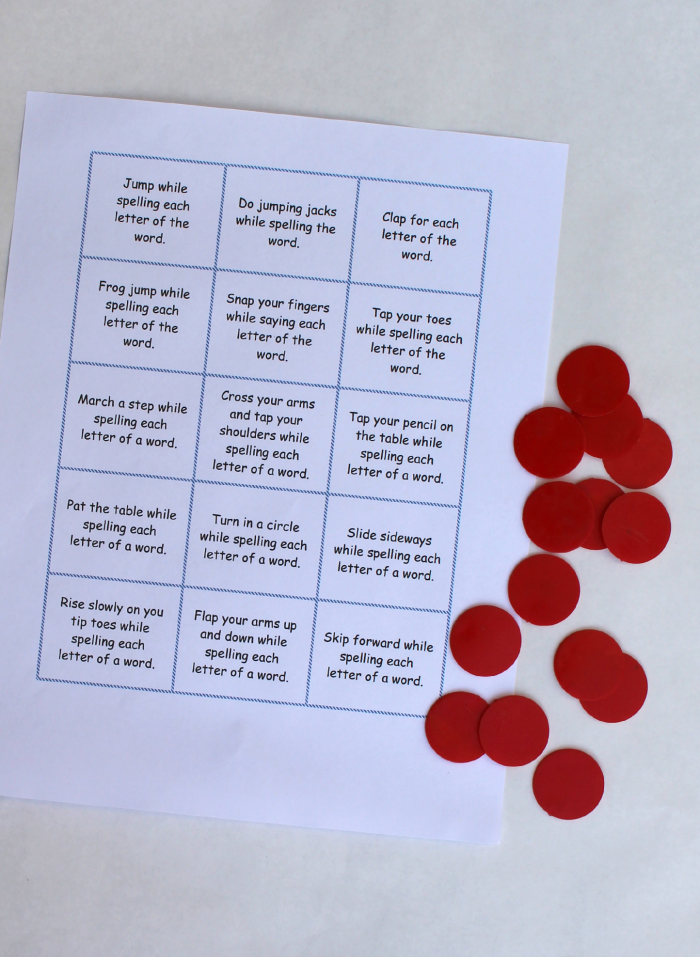 Keeping Track of the Actions Selected
The link below is an affiliate link.
We used red counters to cover an action when we had completed it. You could easily print out the action spelling grid and have your kids place or toss a counter on an activity.  If you don't have counters pom poms, buttons or milk caps would be great for covering the activity squares.
Don't want to deal with counters. You can print out as many of these as you like and have your kids cross out each activity as they do it.
How did you select the actions?
I tried to select actions that worked with various sections of your children's bodies. There actions that involved moving legs and feet. Several hand actions could be done standing up or sitting down.  The crossing your arms and tapping your shoulders was selected because it has children crossing their body's midline. Others were selected because they are just plain fun. Children love to flap, spin and march.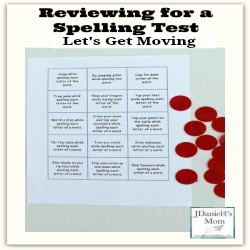 Here are some other wonderful spelling activities you can find on this blog: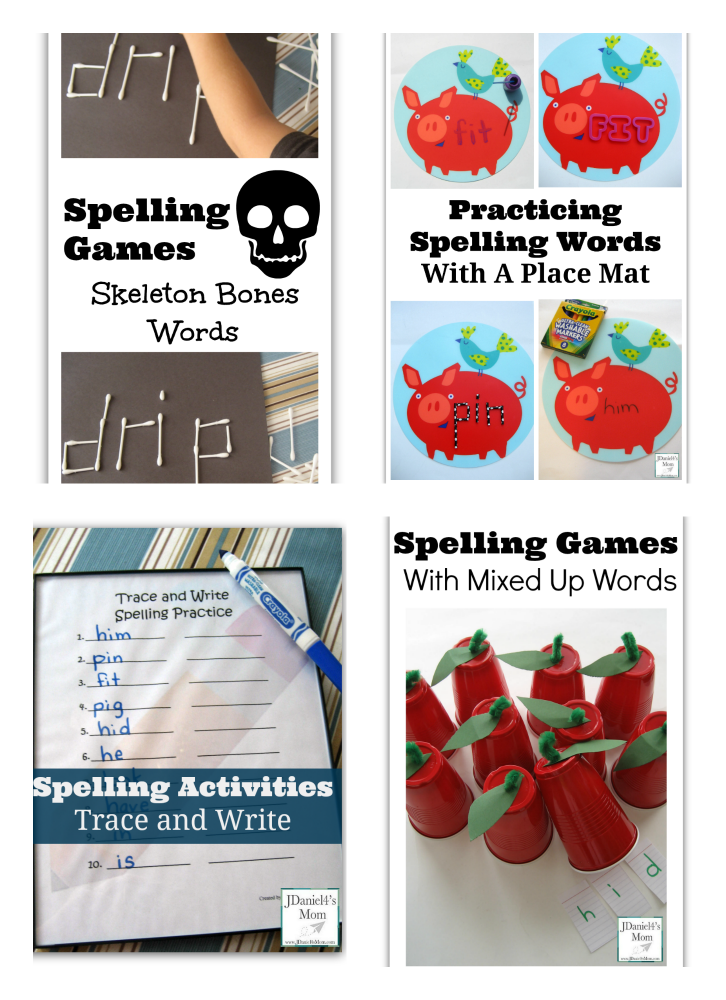 Here are some other Spelling Games
Spelling Activities Trace and Write
Practice Spelling Words with a Place Mat
If you come up with another fun way to use this spelling test review grid, please leave me a comment below or on my Facebook page.

(Visited 826 times, 1 visits today)