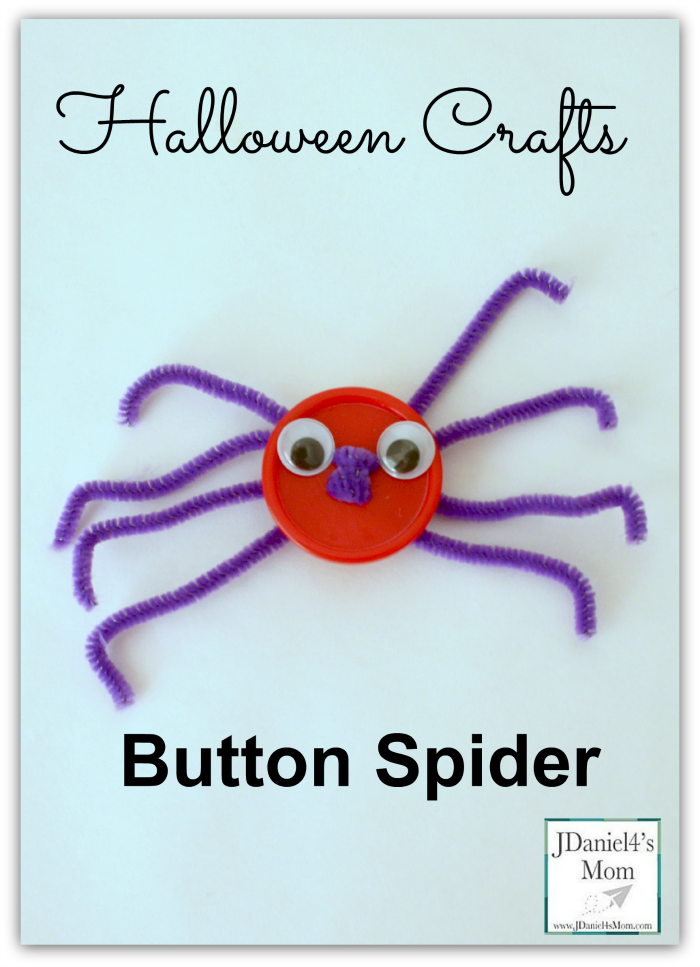 We just loved using button dappers when we did a symmetry painting activity. They were great for painting and looked so cute. I thought it would be fun to create a craft using the same craft items that the dappers used. What craft could we make using buttons and pipe cleaners? After a little bit on thought, I decided we could make spiders.  They would be cute too.  I was right the button spiders we made to add to our collection of Halloween crafts really ended up being cute.
Let me tell you how to create a button spider. Then I am going to share with you a couple of books that I think the it would be great to have the spider retell.
How to Make Button Spiders
Materials:
Two pipe cleaners
Two wiggly eyes
One large button with four holes in it
Directions:
Cut each of the pipe cleaners in half. That will give your four sections of pipe cleaner.
Thread one section of pipe cleaner at a time through two wholes in the button. Make sure that the length of both of the sections are the pipe cleaner are even.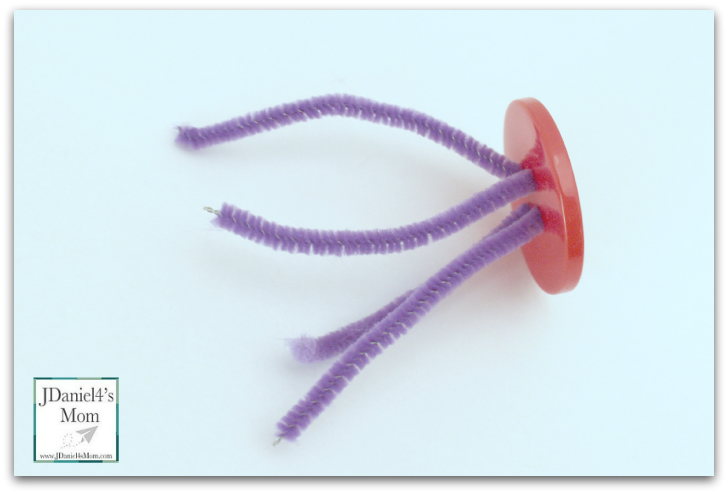 Hint
We threaded a piece of pipe cleaner in the holes right next to each other. We did this with two pipe cleaner sections. (They made an equal sign on the top of the button.) The remaining two pieces of pipe cleaner were thread through holes that  diagonal from each other. (They made an "x" on the top of the button.)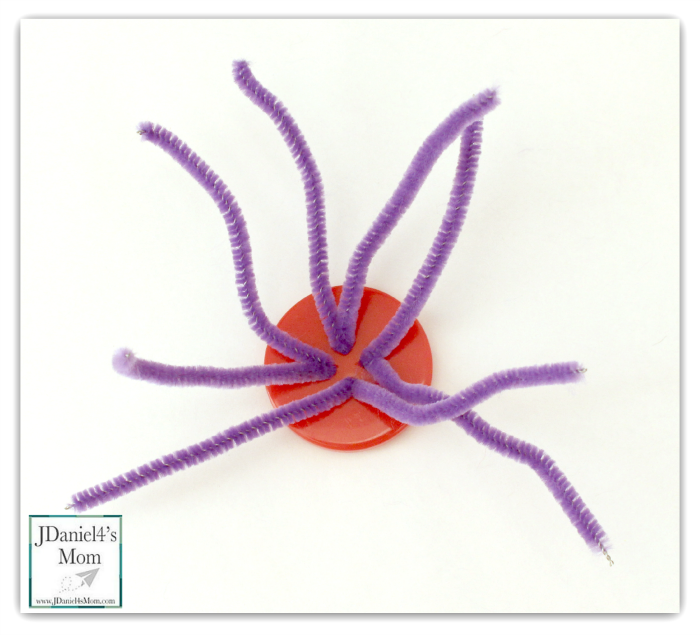 The ends of each of the pipe cleaner sections were bent to make them look like a spider's feet. You can bend them all at once or one at a time.
Then two wiggly eyes were glued on the top of the button. Yes, I know that spiders have compound eyes. We tried adding a lot of eyes. It was hard to fit them all on the button. It also looked really crowded.
Bringing Halloween Crafts to Life
After making the button spiders, I watched my son play with the spider.  He had did jumping up and down. It scurried across the table.
It turns out the button spiders in the right set of hands have some moves.  That got me thinking. I decided that it would be fun search for some stories that could bee used with the button spider. This could be one of those Halloween crafts that had multiple uses.
Here are the stories I liked best: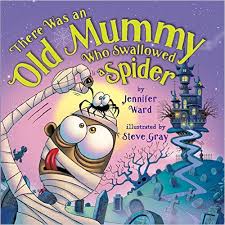 There Was an Old Mummy Who Swallowed a Spider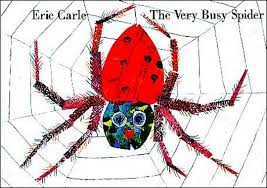 This is not a Halloween book. I know some of you don't do a lot with Halloween.I wanted to find a book you can read to your children that will go with the craft.
If you have another book you think that would be good to have a button spider retell, please share it with me. You can do that my mentioning it in a comment below.


(Visited 1,327 times, 1 visits today)