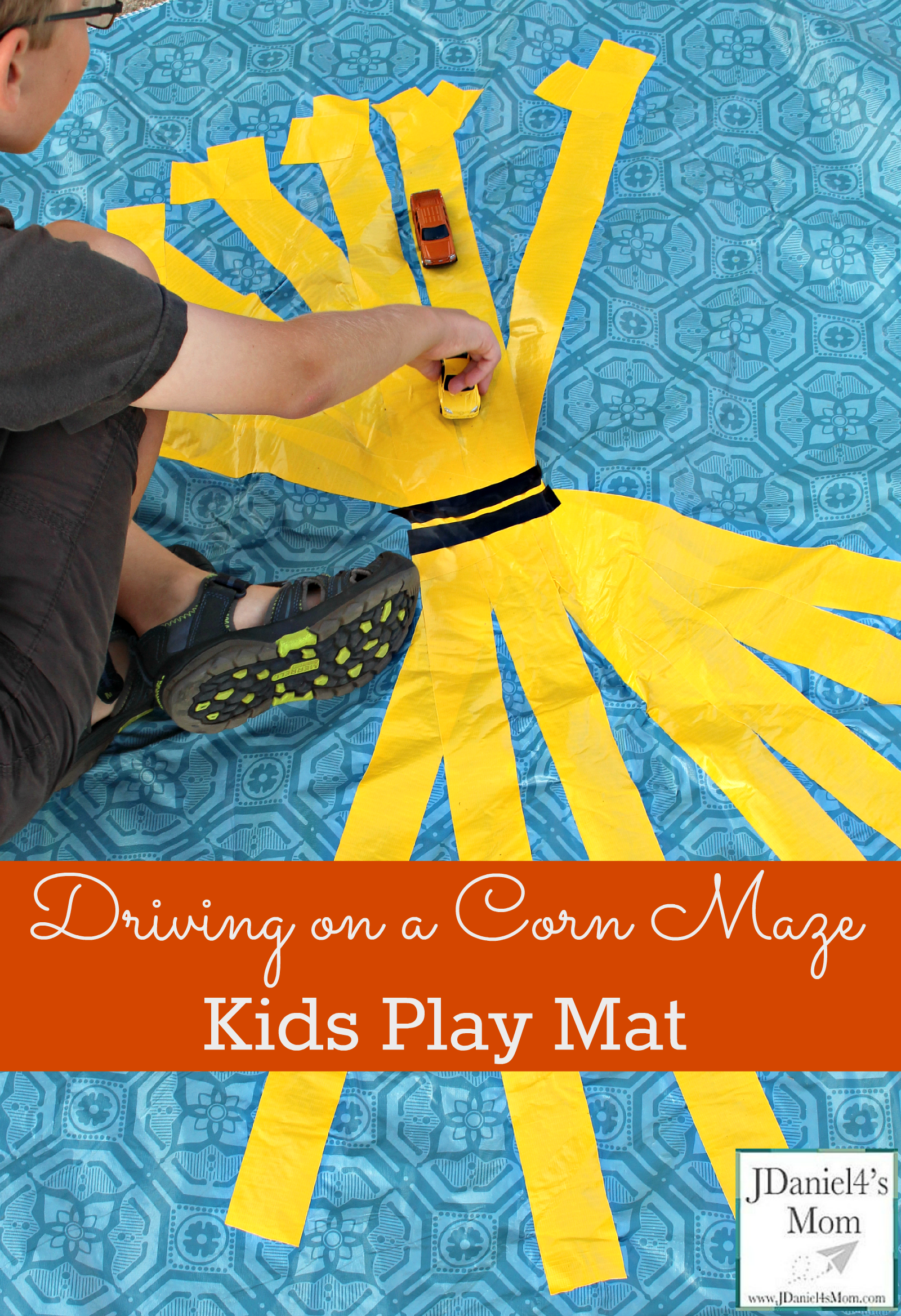 Playing with toy cars is always fun. Driving them on a homemade play mat will add some excitement to car play. I recently made a corn stalk driving course so my son could take his cars on a fall drive. The cars could travel up one stalk and change to another where they are gathered together in the middle. Additional cars can be parked tassels at the top of each stalk.
We didn't designate whether some of the stalks were one way. Without that designation cars could accidentally or on purpose run into each other. Even with the designation it could happen. Kids tend to like to see cars run into each other.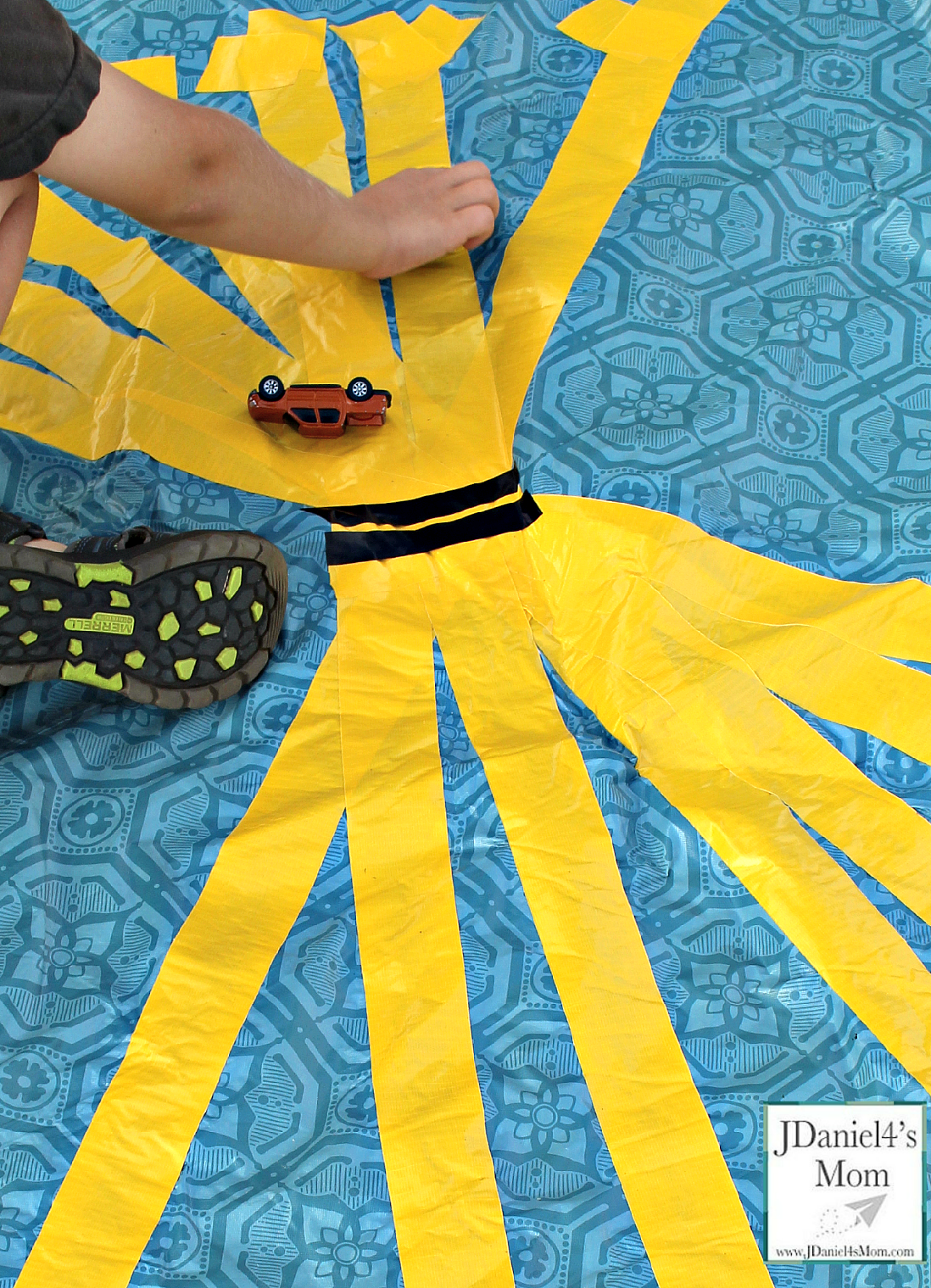 We seemed to have enough going on during our car tips by just having the plain mat out. It made it easy to sit on the mat. You may decide that you want to add some scenery.
The following items might be fun to place on the mat:
small pumpkins
traffic signs
toy tractors
fall leaves
When we played with the mat, it was strictly free play. If you wanted to you could tie some learning concepts into your play mat play.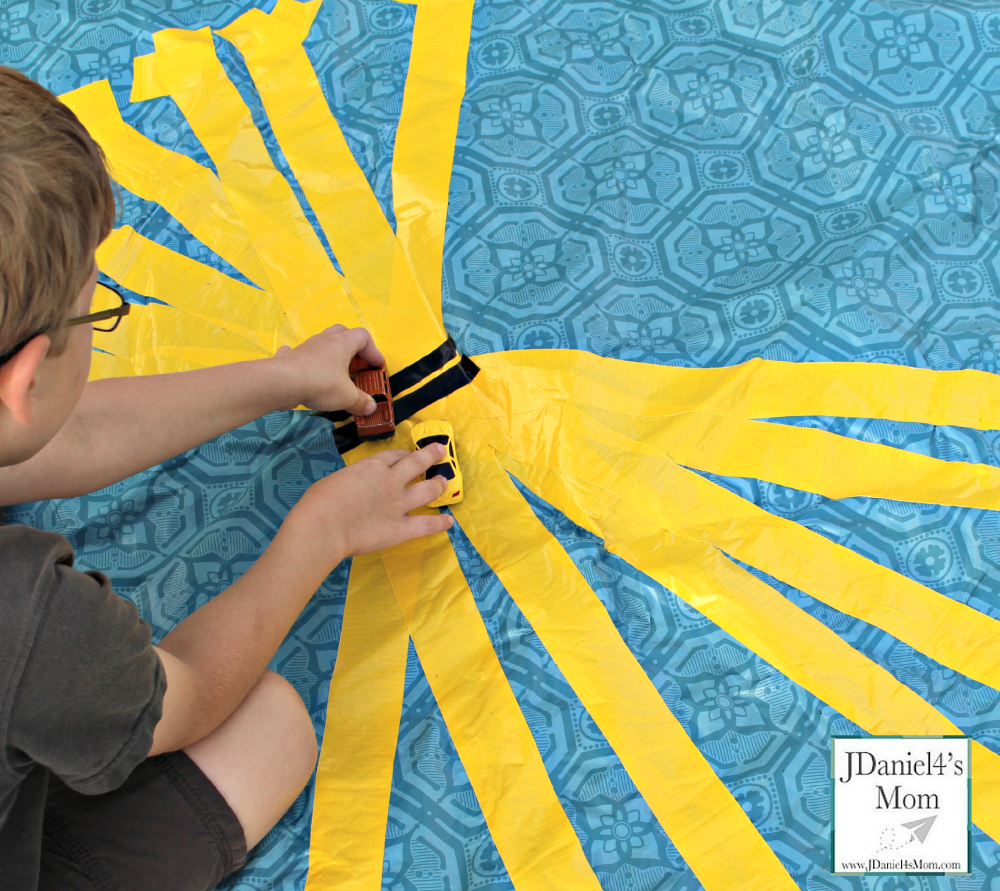 Here are some learning ideas you could try:
Drive a car up the stalk with your right hand and drive it down with your left. By using their less dominate hand children use a different area of their brain.
Decide how the cars need to travel. They could go forwards, backwards, to the left, to the right or side ways. That will have them working on directional words.
Call out areas of the stalk to place the cars. They could go over the black tape, under they black tape, around the tape, or through it. That will allow kids to work on positional words.
Color words could be explored by having children select a particular to play with or jump over.
There are probably dozens of more ways that you could have kids learn while playing with this corn stalk play mat.
How to Make the Kids Play Mat
To make the play mat we simply adding yellow duct tape to an old vinyl table cloth. After creating the stalks and tassels, black tape was added to tie the stalks together.
We happened to have an old round table cloth, really any size cloth would do. If you don't have old table cloth for your play mat, you could probably find some at a dollar store.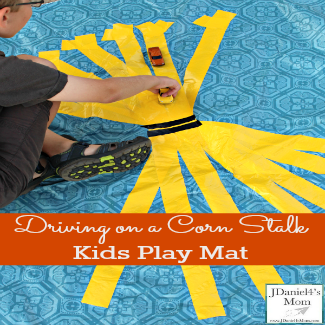 I hope you will made a play mat for your children to explore, if you do take a picture of it. You can share the picture of your play mat with me on Instagram or Facebook.

(Visited 280 times, 1 visits today)