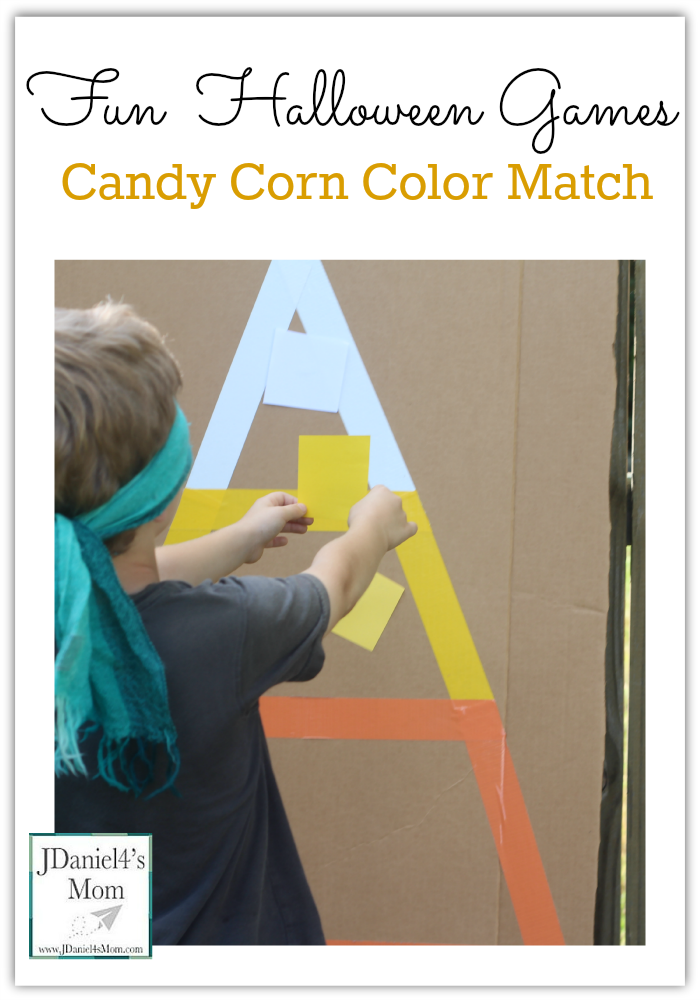 We used the game mat from the Candy Corn Ring Toss to play Candy Corn Color Match. It is a lot like the game Pin the Tail on the Donkey.
After looking over the Candy Corn Game to decide where each color area started and ended, we started. My son picked a square piece of color that matched the area he was going to try to match. Then I handed him that color of square with tape on the back of it. I placed a scarf around JDaniel's head to cover his eyes. After being spun around a couple of times, he headed for the game board.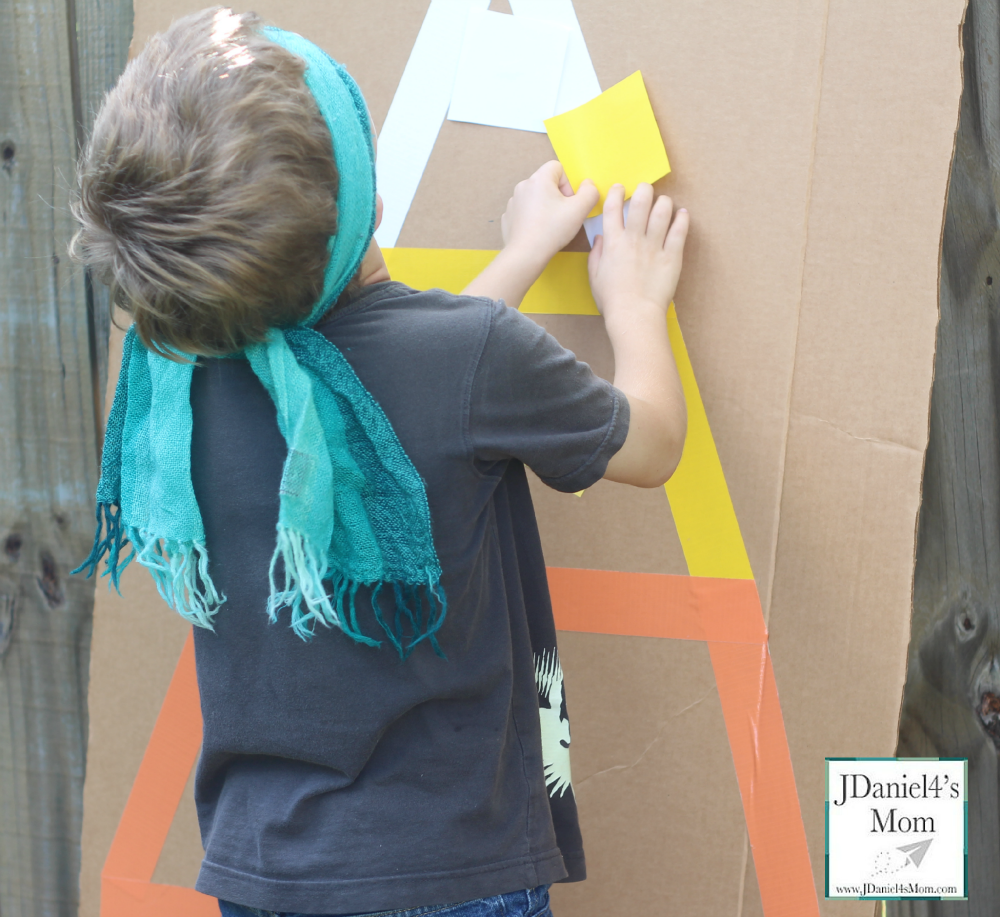 The first attempt got super close but was a little high. The second attempt was right on the money. He had selected yellow which is a large section of the candy corn. I think it would have been trickier to get a square in the white section.
We decided to count squares that touched the correct colors tape line. You may decide that you want to have the square right in space surrounded by the selected color's tape.
Hints for Playing Your Halloween Games Like Candy Corn Color Match
We used colored copy paper to stick on the candy corn. If you have Post-It notes in candy corn colors you can use them.
Our game board was place on a step stool and leaned against a fence. You could easily tape the board to a wall or hang it fence. Taping or hanging it would allow you to easy adjust the height of the board. If you have children of various heights being able to adjust the board would be important.
Here are some other wonderful festival, fair or party games:
Spider Web Catapult Toss from Frugal Fun for Boys
Sticky Tic Tac Toe from Frugal Fun for Boys
Ghost Bowling from No Time for Flashcards

(Visited 692 times, 1 visits today)