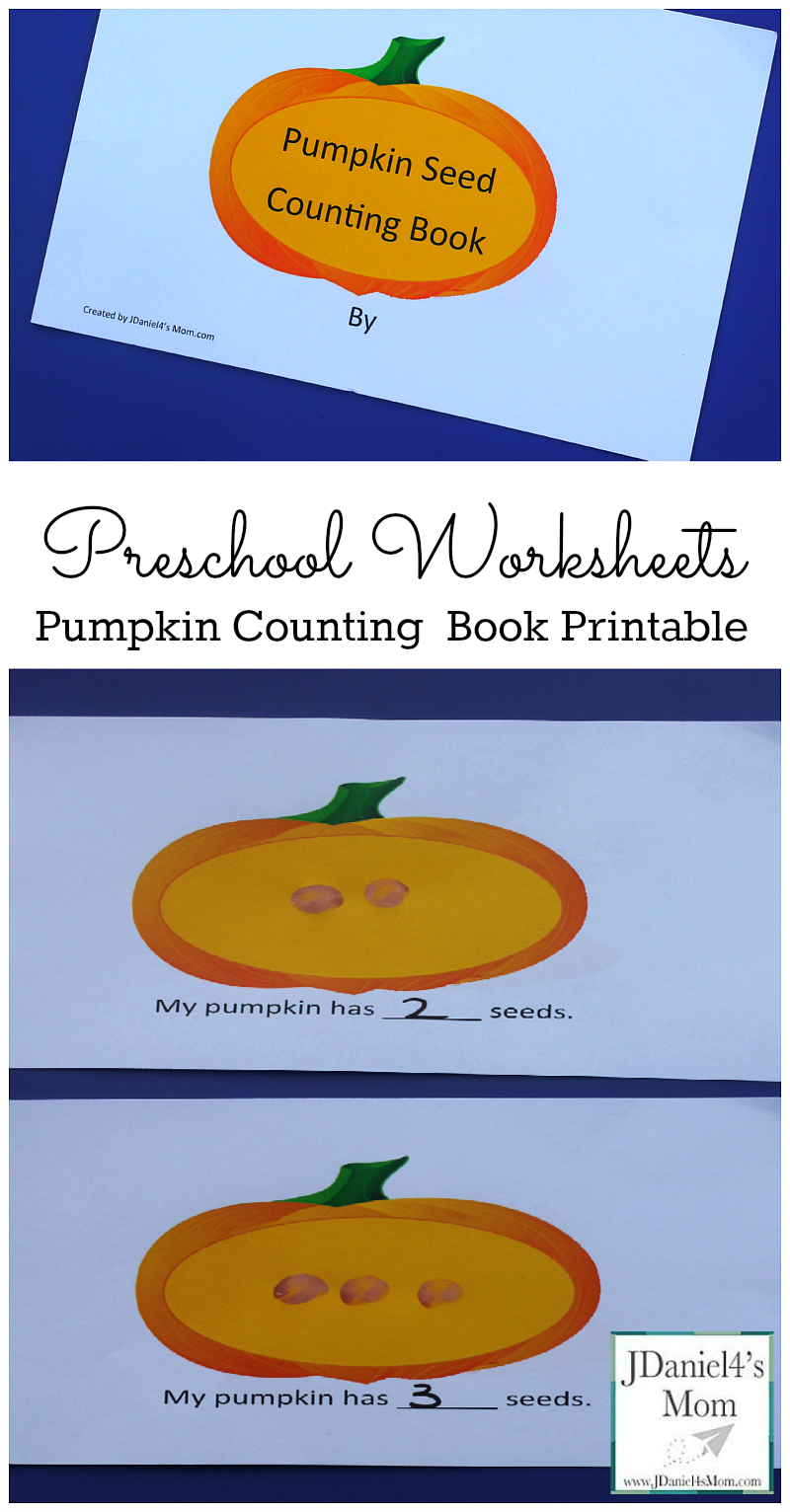 Last month I shared an apple seed counting book I created on Pre-K Pages. It went over so well there that I decided to make Pumpkin Seed Counting Book. The layout of this book is a little different than the apple seeds book. The space to work in is bigger. This version of a seed counting book has number sentence for children record their seed count on. The apple seed book pages displayed a preprinted number.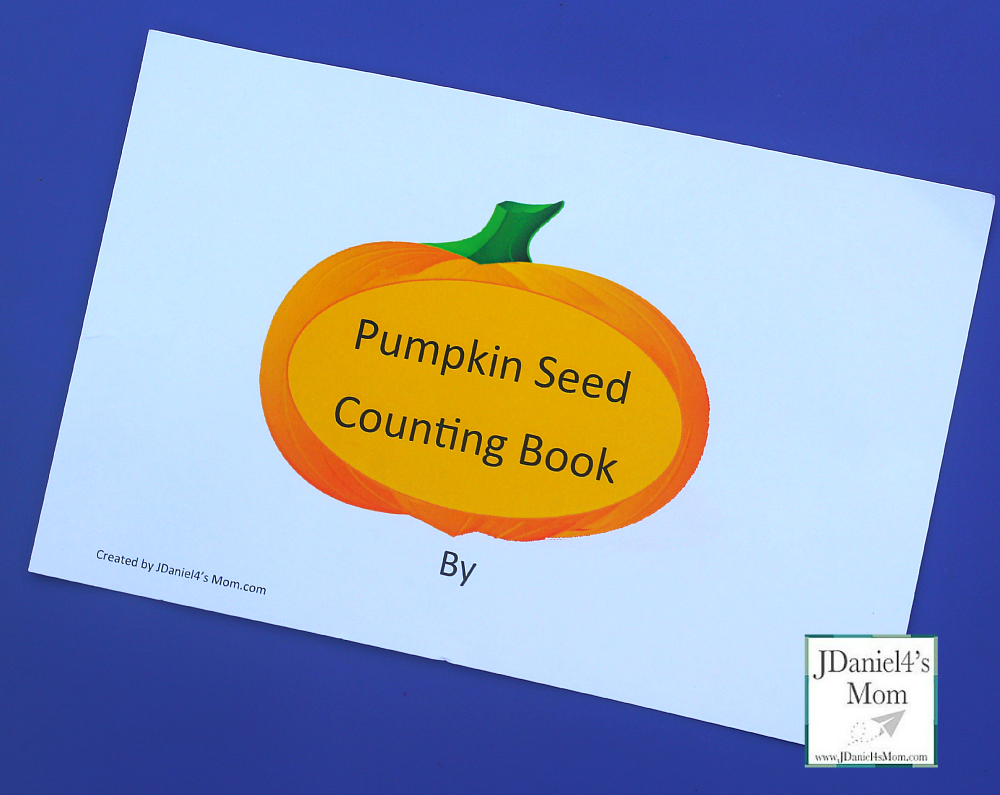 Children are still invited to record a number of seeds on each page with fingerprints. They are then supposed to write the number that matches the number of seeds that they have stamped.
Ideally students would work on the number one through ten sequentially to create a book. (That was my original plan.) Below you will find a list of others ways that you can use the pages of this book.
Other Ways to Use These Preschool Worksheets

Have a group of children work on creating the book. Each child would get one page to work on.
Have the children select the number they want to stamp on each page. The number of seeds in the pumpkin will still need to match the number they write down.
Have children doll a die. They will need to create fingerprints and write the number that matches the number they rolled.
Have the children use just one page laminated as a work mat. They can place as many buttons on the work mat as they please. They will then write down the total number of buttons in the seed sentence at the bottom of the page.
I bet you can find a number of other ways you can use the kindergarten worksheets.  If you do, let me know in a comment below.

(Visited 525 times, 1 visits today)