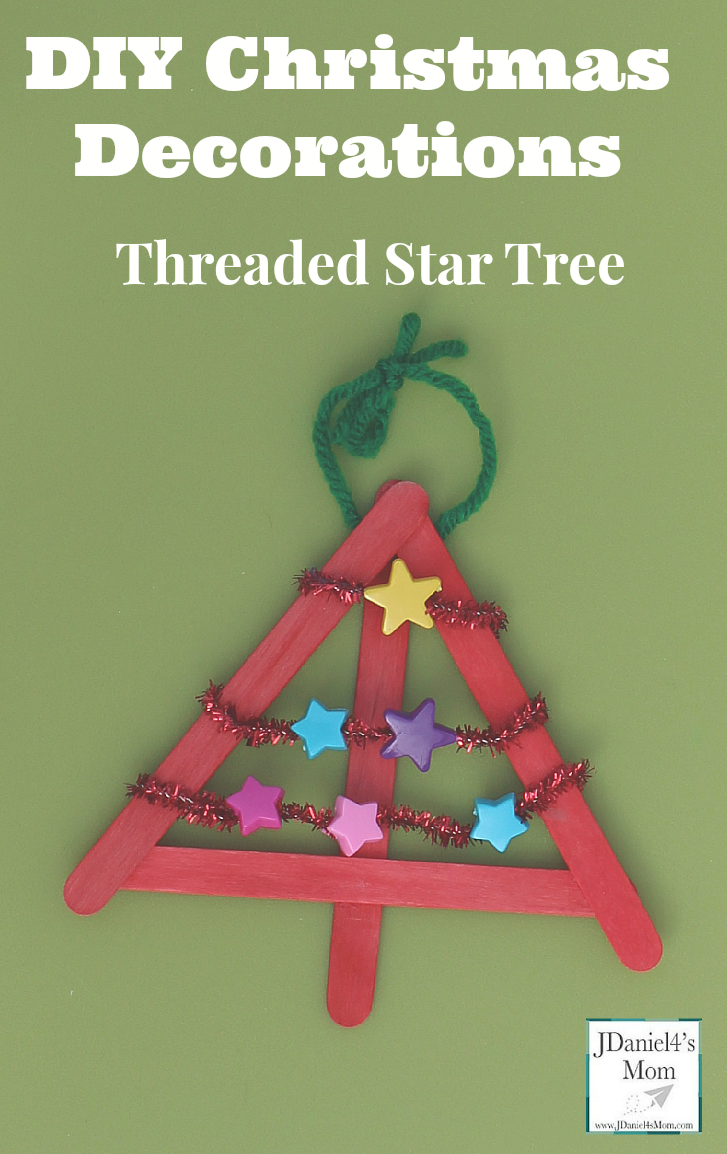 You know you have come up with fun DIY Christmas decorations craft when you child looks at your sample and asks when he can make one. JDaniel did just that last week when he saw the green tree ornament.  I had another red popsicle tree sitting out on the table and announced it was his. I think it might have been the sparkly pipe cleaner that could his attention.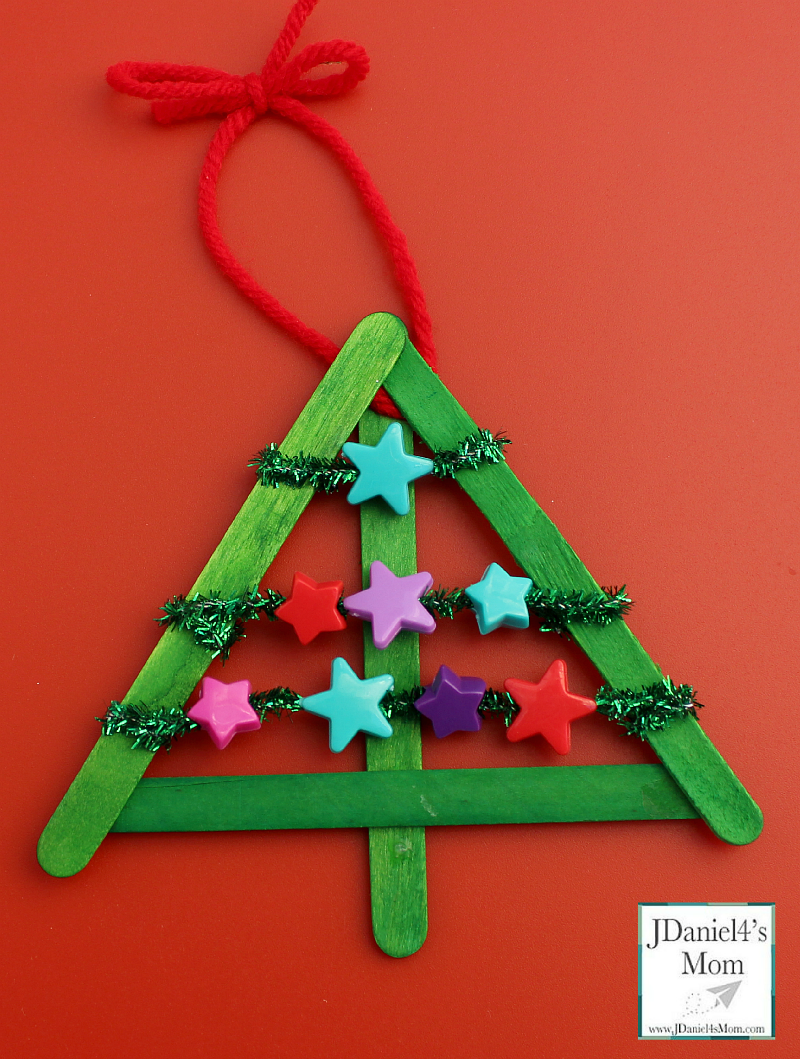 Creating the DIY Christmas Decorations
Making the Trees
If you make the trees ahead of time for your children, they will just need to thread the beads on the pipe cleaners. The tree is made with four colored popsicle sticks. I made triangle with three of the sticks. Then I added a stick that would go down the center of the tree. It gave the tree a trunk. It also gave us an area we could weave under or over if we chose to.
Pipe Cleaner Work
The links below are a affiliate links.
My star beads
 were added to the glittery pipe cleaner in an AB pattern. I used a small bead and then large bead. Then I repeated the pattern. They holes in these beads was wide enough to get they threaded easily.
JDaniel added beads to his pipe cleaners randomly.  He just looked through the beads and picked out ones that he liked.
Once the beads are in place, they will need to wrap the ends around the frame of the tree.
Craft Variation
We tried to attach our pipe cleaners horizontally. You may decide that you want to attach them vertically. You could also weave the pipe cleaners over and under each other to make a web like effect.

Here are some other DIY Christmas Decorations you may want to make:
The Last Ornament
A Christmas Spider's Miracle

(Visited 538 times, 1 visits today)