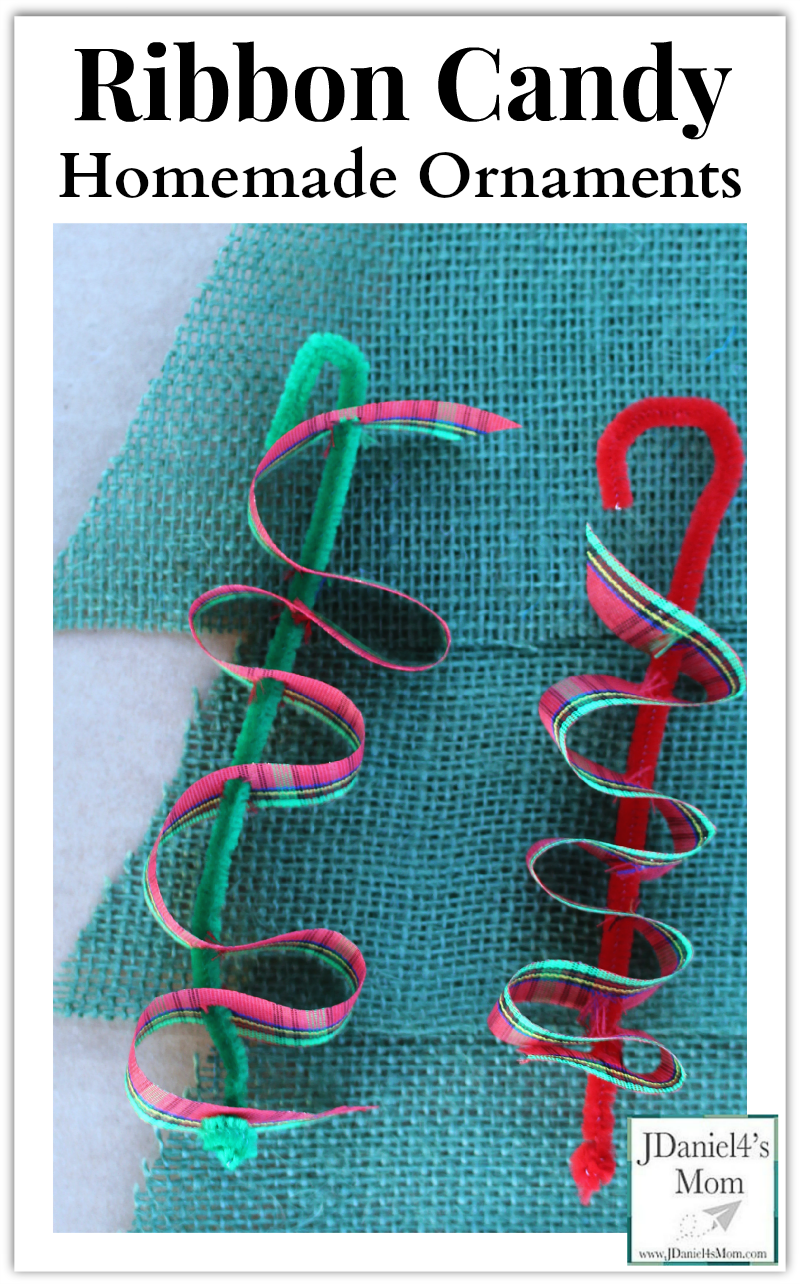 My grandmother always seemed to have ribbon candy in a covered candy dish in her living room at Christmas time. I still think of it at Christmas time. Recently we made our own ribbon candy homemade ornaments for our tree.  When I see them hanging up I am sure I will think of my grandmother.
My son just loves to use our hole punch. Sometimes he punches holes in random scraps of paper. For this craft he punch holes about two inches apart in a piece of ribbon that was folded in half.  (The ribbon needed to be folded so that it was thick enough to punch holes in it.)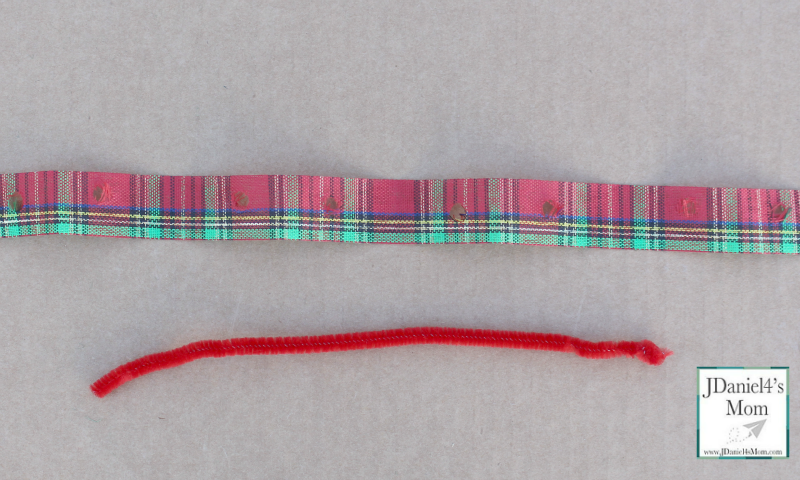 When the holes didn't fall off of the ribbon and hung their by a few threads, we trimmed them off with scissors. Just a snip or two set them free. Many fell off on their own.
When all the holes had been made, we got the pipe cleaners project ready. Each pipe cleaner got had a knot made at the end of it to keep the ribbon from falling off.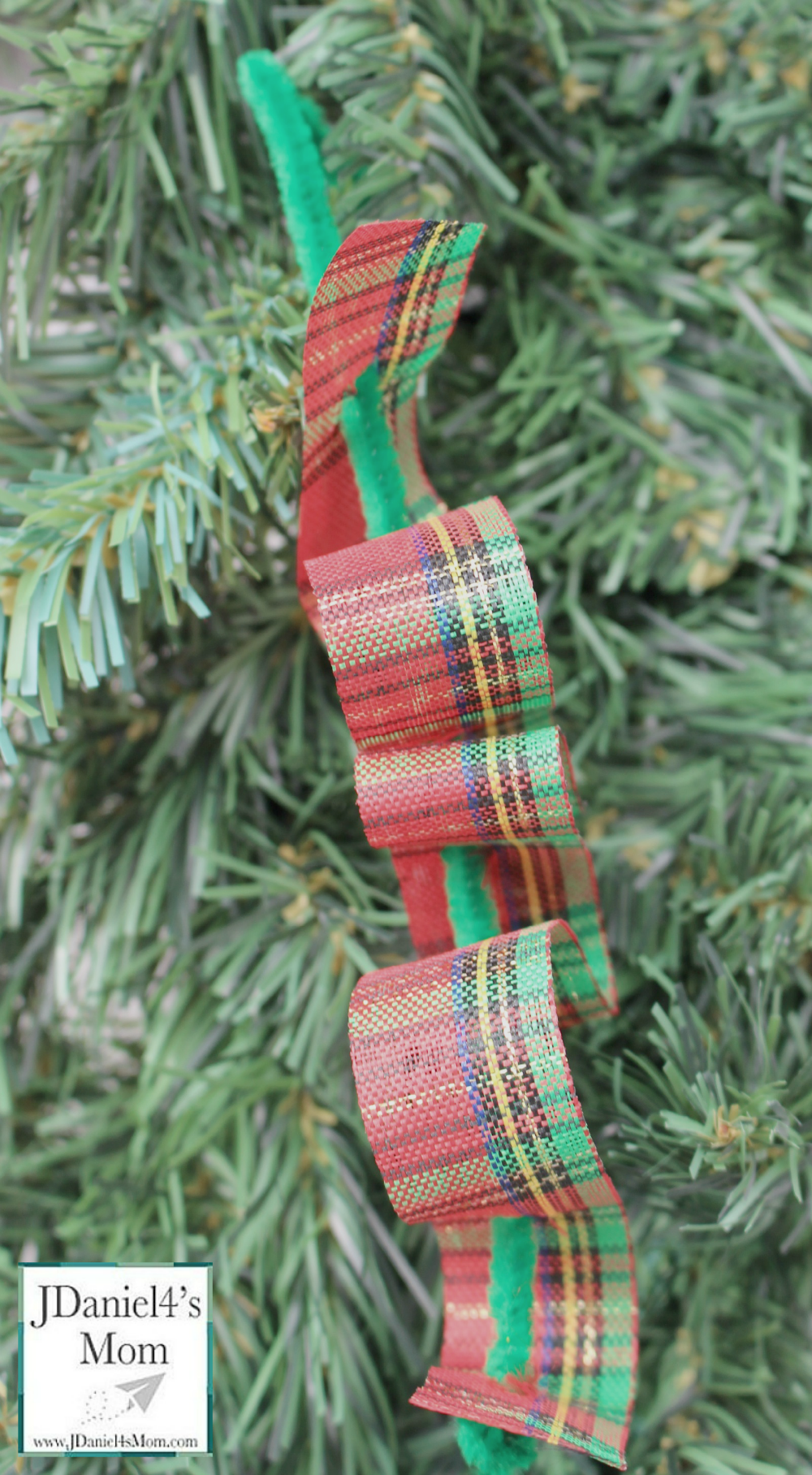 Then the pipe cleaner was place in the first hole at one end of the ribbon.  It was then folded back and the next hole was thread through. The ribbon was folded forward and the next hole was thread. We repeated this process until be reached the last hole.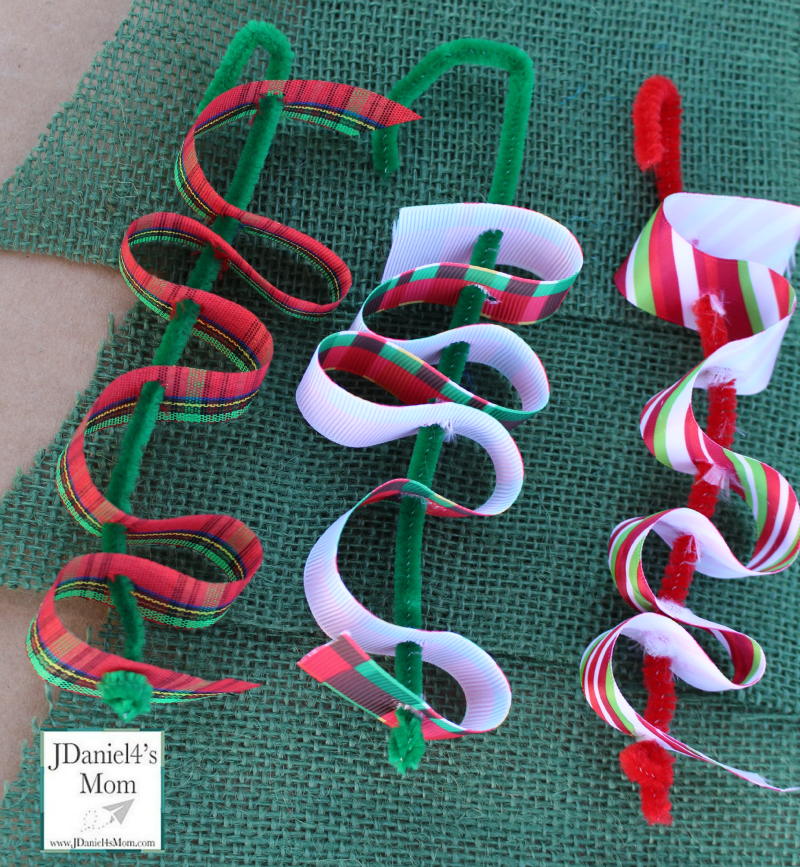 The long end of the pipe cleaner was then made into a hook so, we could hang these homemade ornaments.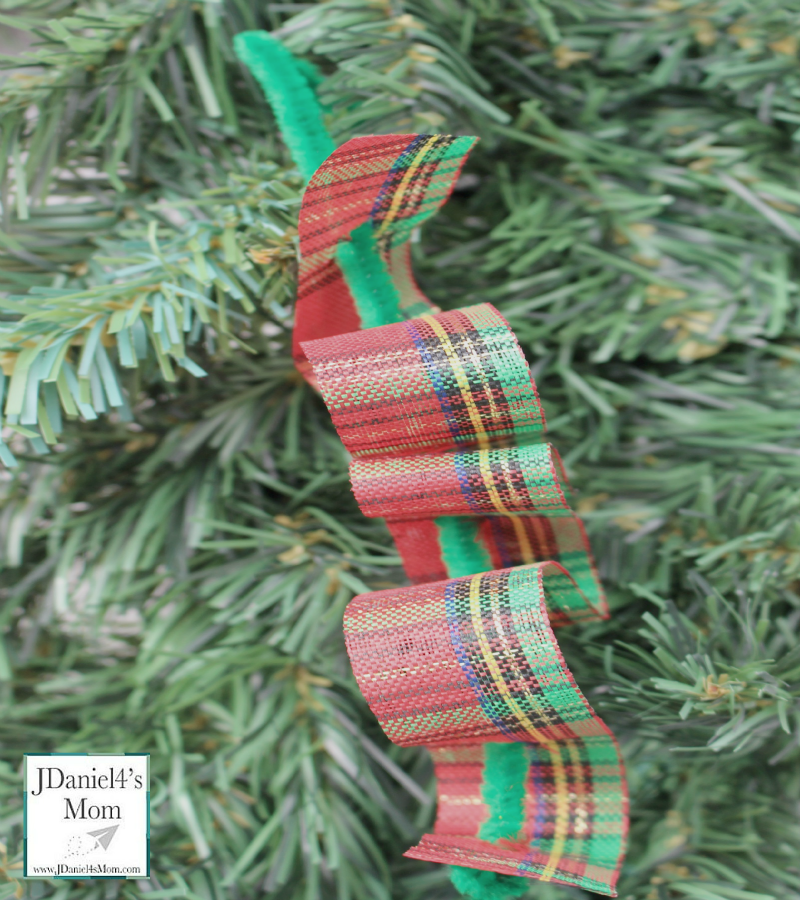 This craft is so easy to make! It also uses several fine motor skills. Children punch holes, thread, and knot.  Each of these skills can be challenging for some kids. While others will think they are a piece of cake. Both groups will make really cool homemade ornaments.
Here are some other homemade ornaments that work on fine motor skills:

(Visited 484 times, 1 visits today)