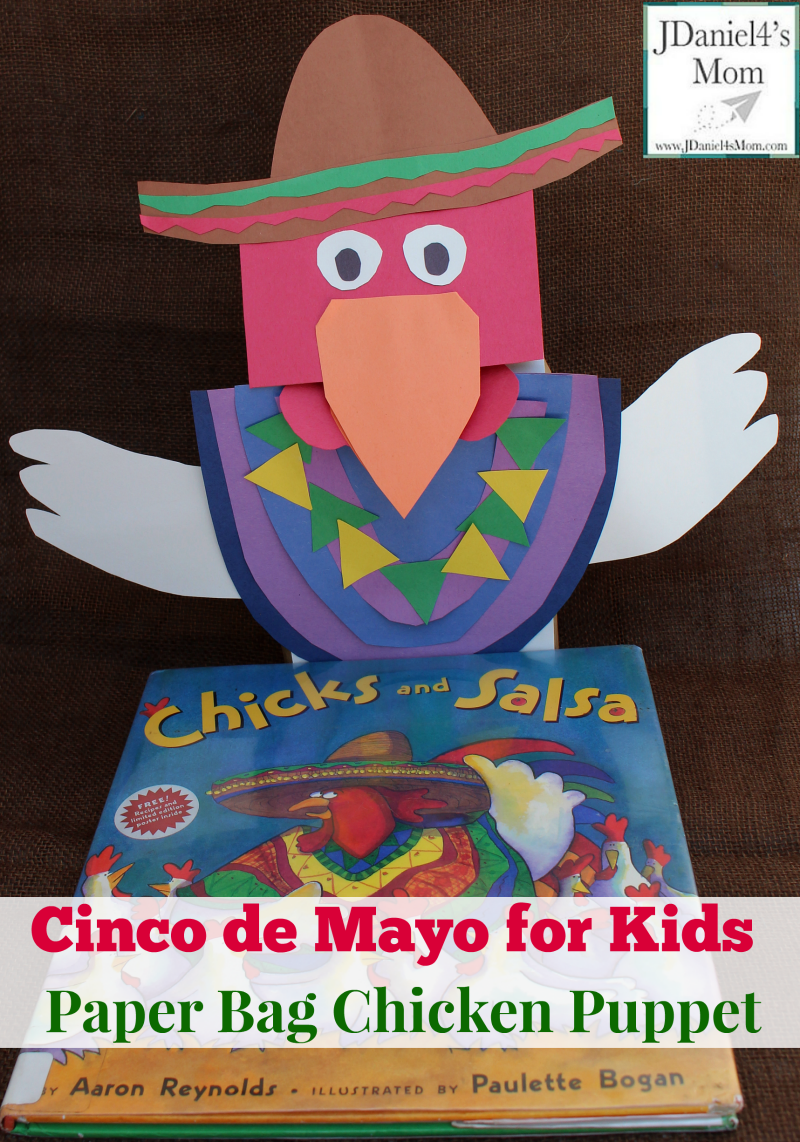 This post contains an affiliate link.
I recently went searching for wonderful book to share for Cinco de Mayo. I came across are number of Cinco de Mayo for kids books. Many of them were non-fiction.  One of the fiction books that came of over and over again in my search was Chicks and Salsa
. It is fun book about farm animals who are looking for something more exciting to eat than the feed the farm gives them. A rooster comes up with the idea of making salsa. He has seen it made on the farmer's wife's television.
Kids will love seeing what wonderful Mexican foods the chicken can make using farm fresh ingredients. They will also love seeing what they do when the garden runs out of the ingredients they need to make delicious Mexican appetizers and main dishes.
Cinco de Mayo for Kids Craft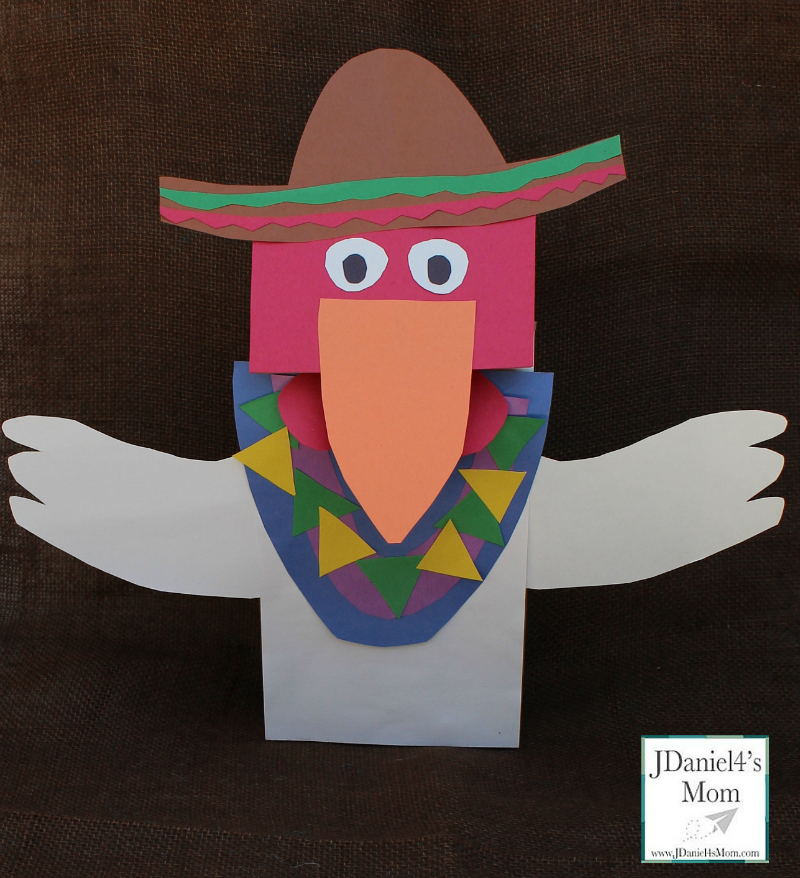 I thought it would be fun to make a paper bag version of the book's main character. It could be used for retelling the story and for telling new tales based on the book. Paper bag puppets are super easy to make on your own or along with your children.
Rather than walk you step by step through how I made the puppet, I want to share the key steps. Along with the key steps I want to offer you some tips that will help you make one of your own.
Materials Needed
glue stick
scissors
brown paper bag
construction paper of various colors
Basic Construction Steps
Trace the outline of the bottom section of the paper bag onto white paper.
Trace the outline of the top area of the bag (from the top of the flap to the bottom of the flap) onto  red construction paper.
Cut out the two outlines and glue them in place on the side of the paper bag with the flap.
Cut out two beaks out of orange paper. The second beak will go under the top one side the flap. That way a bottom beak can be seen when the chicken talks. The bottom beak should be smaller than the top beak.
Cut out the waddle out of red paper. Glue it in place before you glue in the bottom beak under flap.
Cut the various parts for the poncho, sombrero, wings, and eyes. You can try to make them look like the ones on the cover of the book if you like. Our chicken looks similar to the one of the book, but not just like him.
Then it is time to start gluing. We glued the parts of the sombrero and  poncho together before gluing them to the chicken.
The wings were glued on before adding the poncho. The waddle was glued on top of the poncho.
The sombrero and eyes went on last.
Here is another Cinco De Mayo for kids activity:
Build a Cinco De May Taco with Free Printable Spinner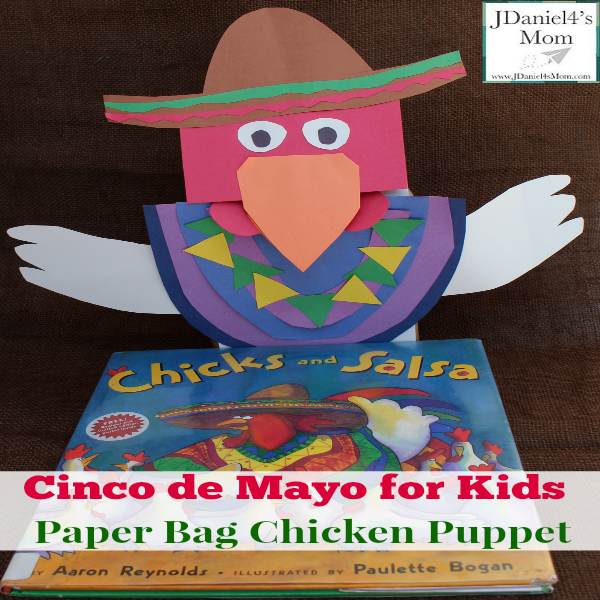 (Visited 1,035 times, 1 visits today)