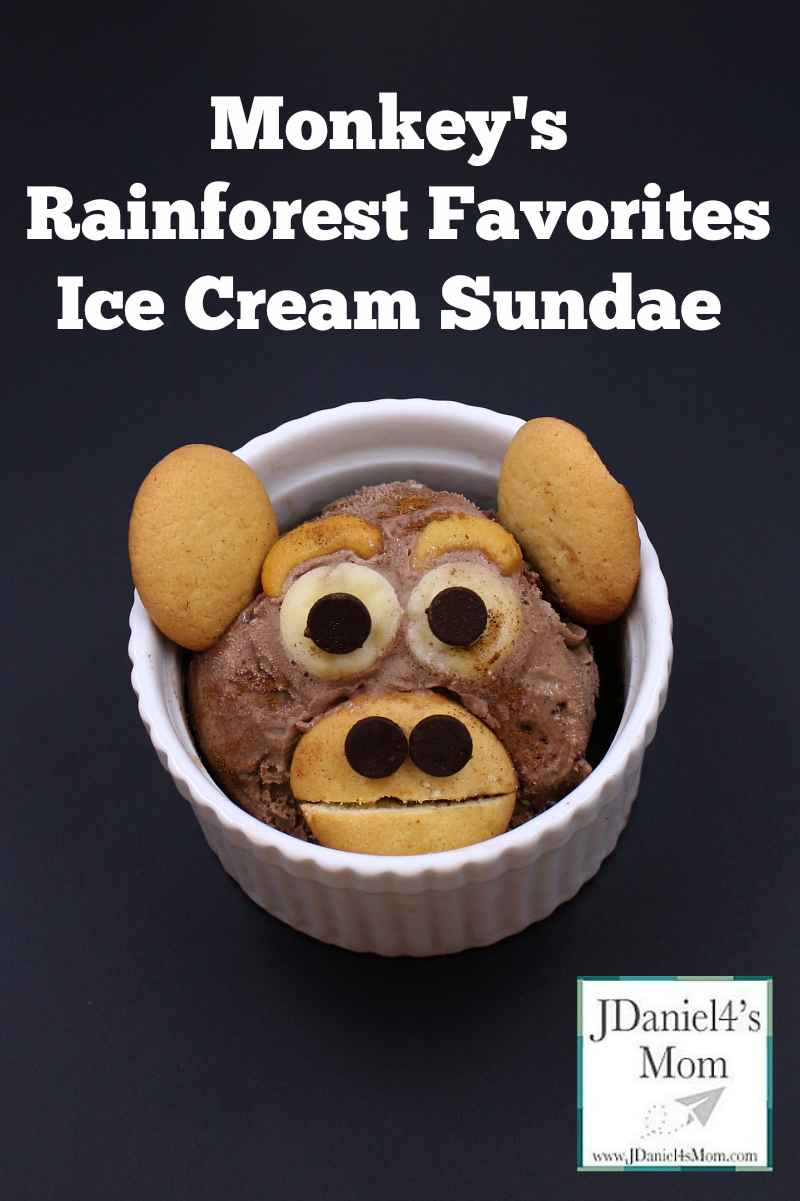 The Olympics being hosted in Brazil this year has lead to my creating a number of crafts and learning activities with a rainforest them. While creating the Rainforest Animals Puzzle Craft, I came across recipe for rainforest cookies. It featured coconut, bananas, chocolate, cashews , and cinnamon Looking over that recipe gave me a idea. I could use many of those ingredients to create a fun rainforest monkey ice cream sundae.After brainstorming ways to use the ingredients and sketching a few monkey faces for the sundae, it was time to create it.
Monkey's Rainforest Favorites  Ice Cream Sundae
Ingredients
Chocolate ice cream
Vanilla wafer cookies
Cashews
Bananas
Cinnamon
Chocolate chips
Assembling the Ice Cream Sundae
Place a scoop of ice cream in a small bowl.
Tuck two vanilla wafer cookies near the top of the scoop on the left and right side. They will be the monkey's ears.
Place a cashew above each eye. They will be the monkey's eyebrows.
Place two small sections of a banana near the top of your scoop. They will be part of the monkey's eyes. A chocolate chip turned upside down will go on top of the banana. It is the pupil of the eye.

Cut a vanilla wafer in half. It will be used for the monkey's mouth. We cut our wafer slightly off center.
Place to chocolate chips upside down onto the top wafer . They will be the monkey's nose.

Sprinkle a little cinnamon on your monkey. It will make it look a little fuzzy and taste wonderful.
(Visited 247 times, 1 visits today)