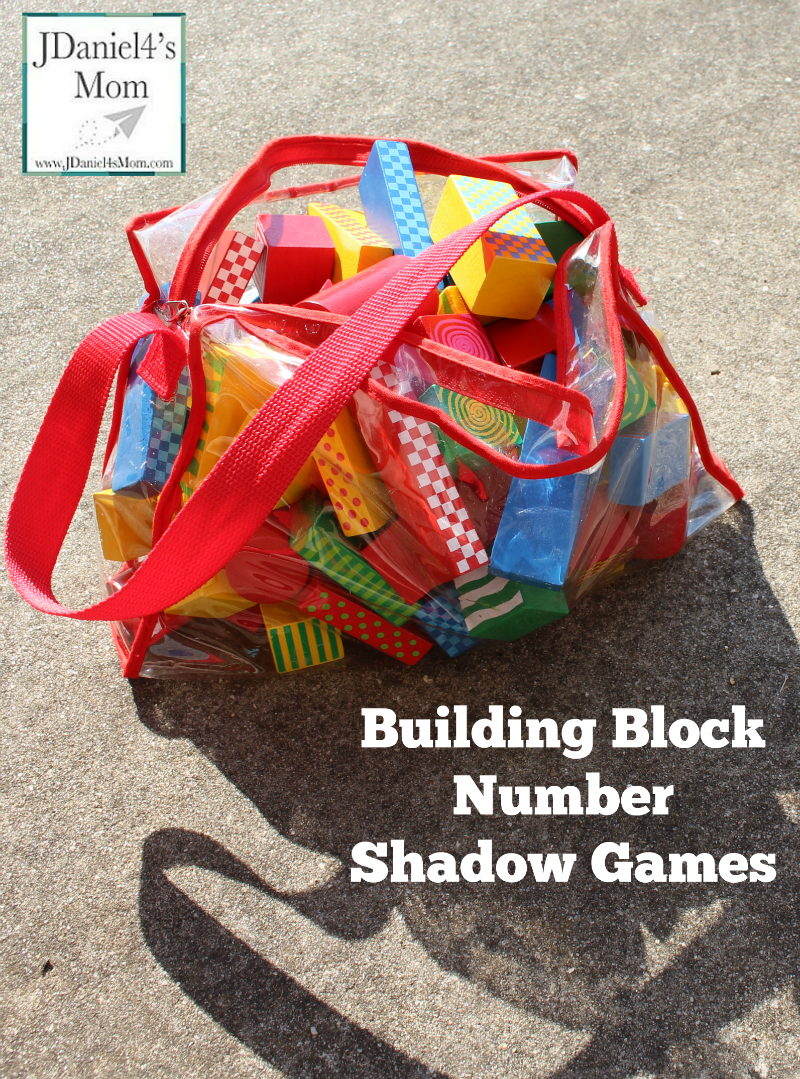 This post contains affiliate links.
We bought JDaniel a set of building blocks when he was really little. I built towers that he knocked down at first. Then he created elaborate towers and waterways with them. The blocks have been sitting on a shelf in his room for awhile. In the past year we have used them for math activities like creating snowflake patterns and creating shamrocks. Then they went back on the shelf. Recently I decided we need to take them outside and play some shadow games with them. At first we exploring arranging blocks to building a palm tree like the one in Chicka Chicka Boom Boom. Then we moved on to trying to build numbers.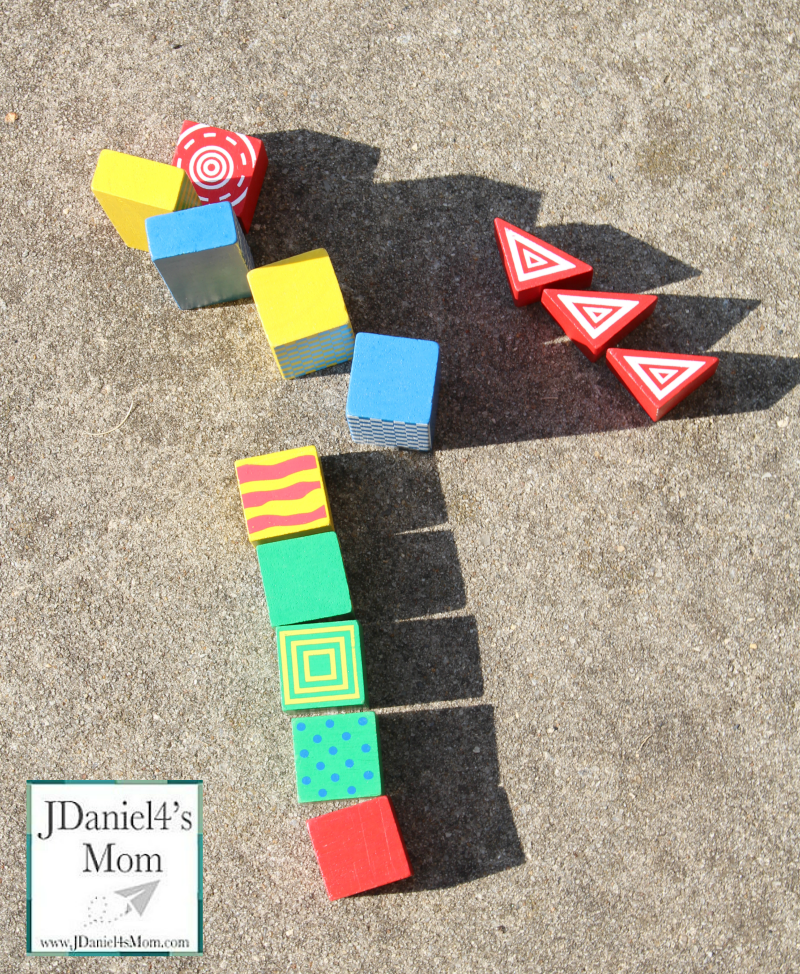 The numbers we build look a lot like the actual numbers. In some cases the shadows created by the numbers help to fill in the spaces between some of the blocks. The shadows themselves actually look like the full number in most cases. Shadows are amazing that way. As you can see below the blocks a right beside the shadows. That may have helped us picture the number.
Shadow Games – Number One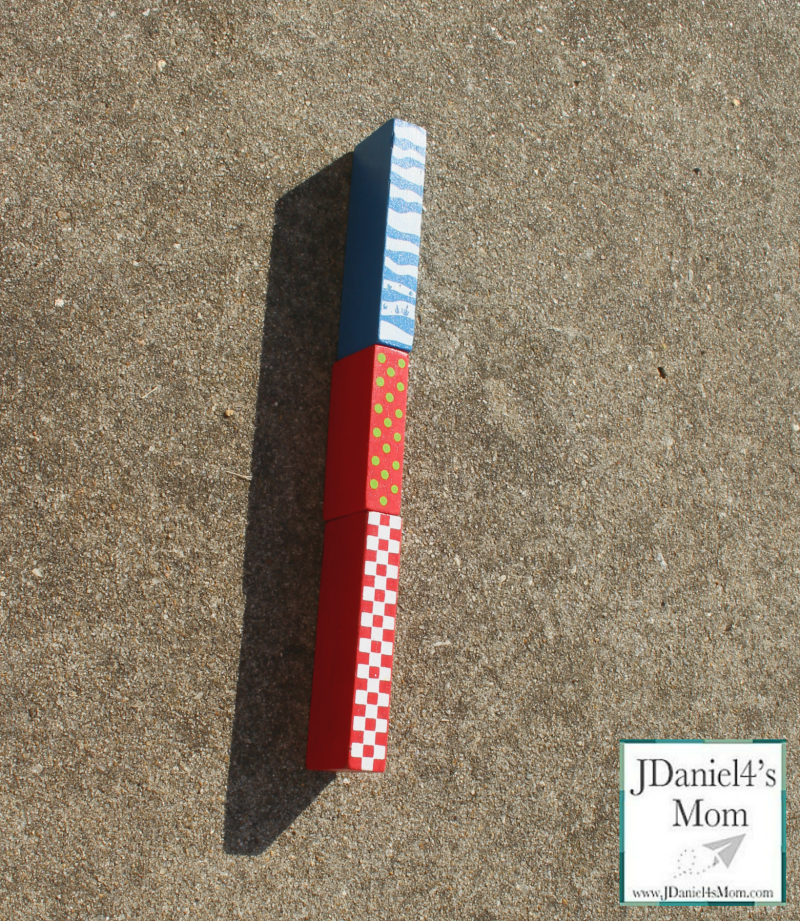 The number one was made by creating a column of rectangular blocks. The bottom of the number one shadow does have a slight angle to it.
Shadow Games – Number Two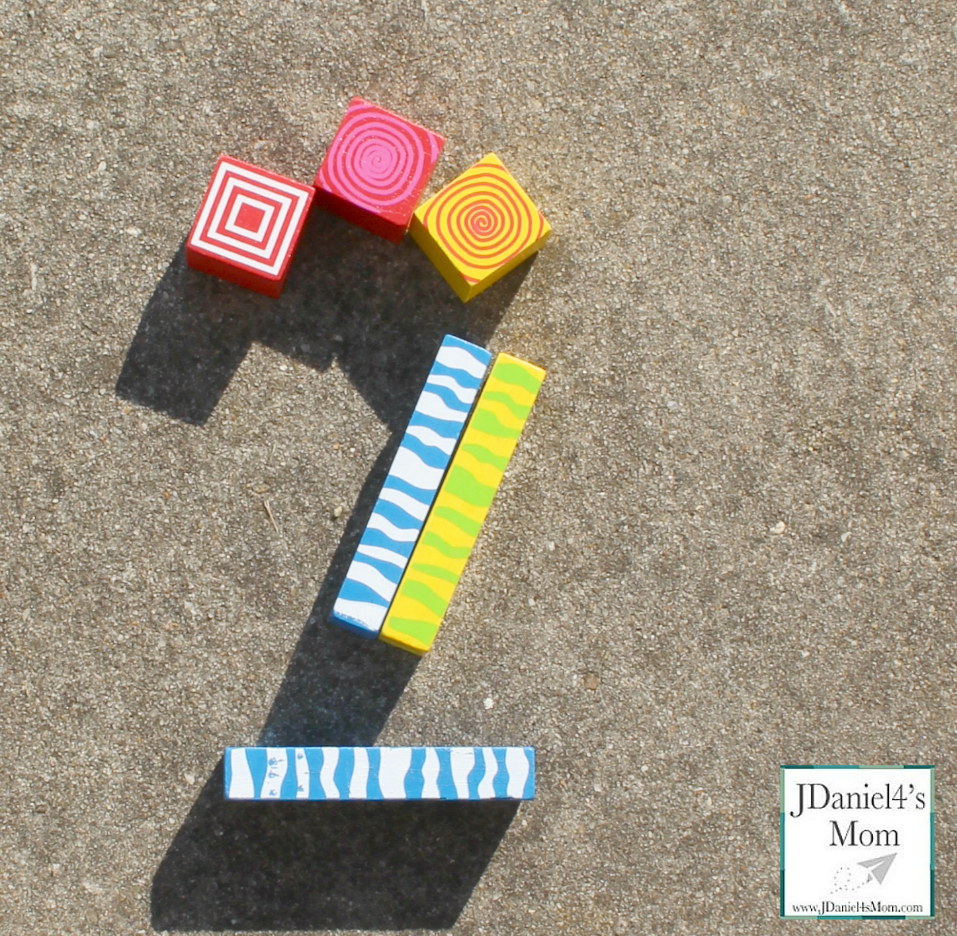 The number two was trickier to make. We had to use cube and rectangular blocks to build the two. The blocks had to be moved around several times to get the shadow to look like the number two. The bend at the top of the two was the trickiest.
Shadow Games – Number Three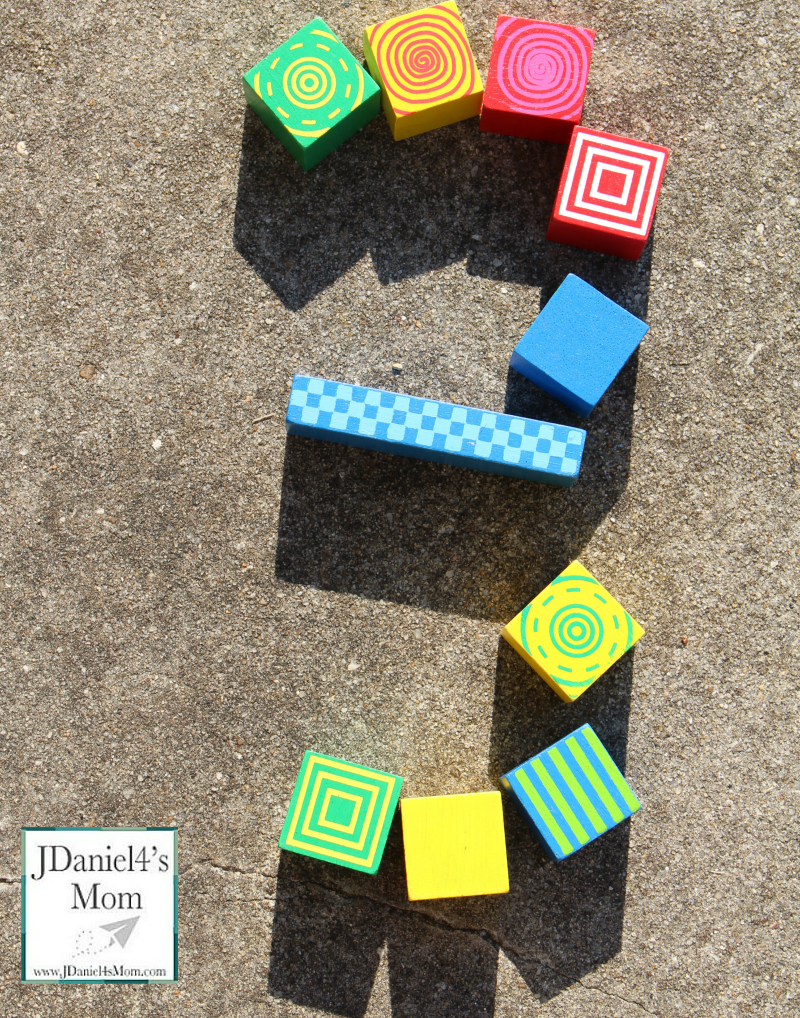 Creating the number three required us to try each of the cubes and the rectangular block at various angles. We weren't able to get smooth bends at the top and the bottom of the number three's shadow. We decide after much trying that this look really close to a number three.
Shadow Games – Number Four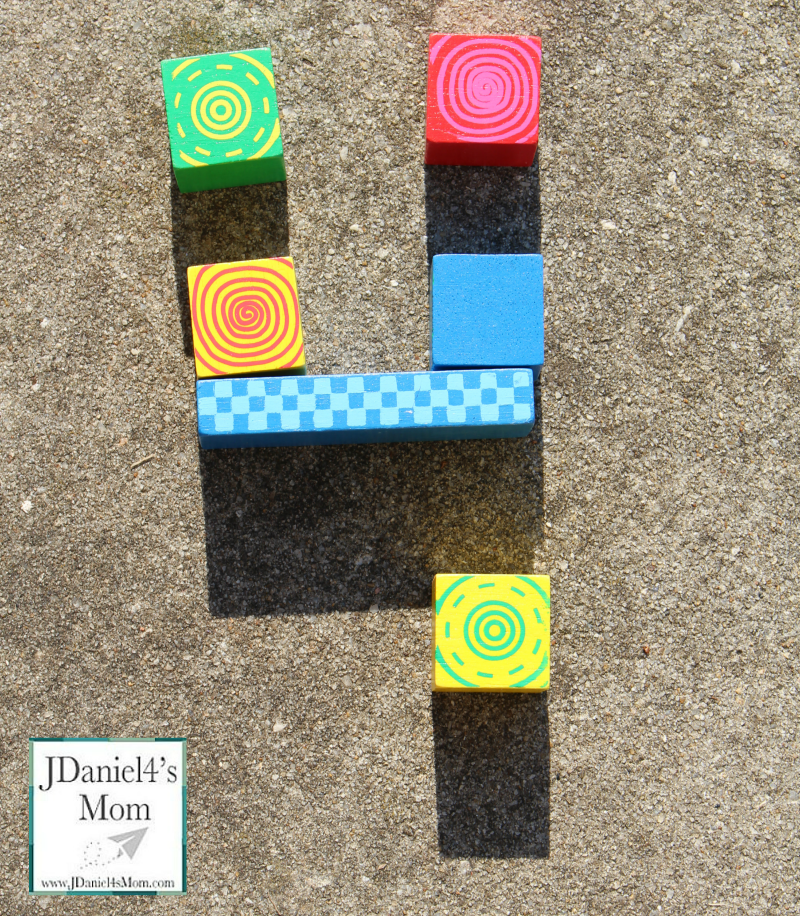 The number four's shadow doesn't stand independent of the blocks. The blocks actually were needed to make our number four. If you try to make the number four with blocks as your house, you may be able to have the shadow separate from the blocks.
Shadow Games – Number Five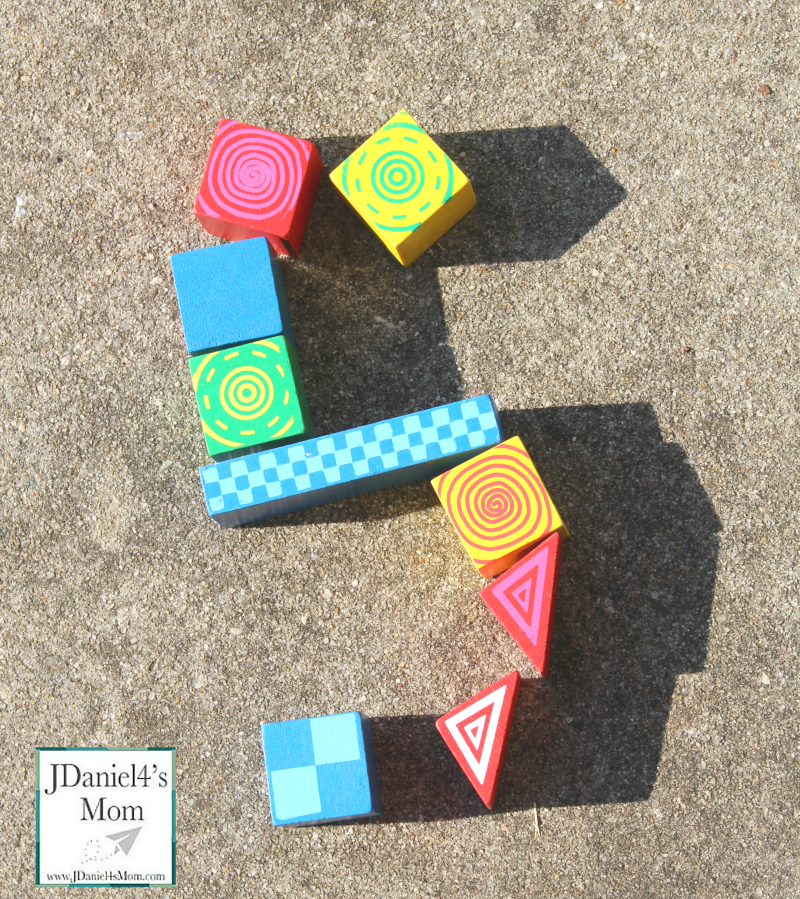 It actually took us awhile to create the numbers two through four! We decided to stop creating numbers after making the number five. The number five used cubes, rectangular, and triangular blocks. The top part of the five was easy. The bottom section of the number five was a challenge. We were able to get the shadow to be mostly independent of the blocks. We considered that a huge success.
As I mentioned we stopped at the number five. If you try to create any of the numbers from one to ten, please share the pictures with us on Facebook or Instagram. I would love to see what your children create.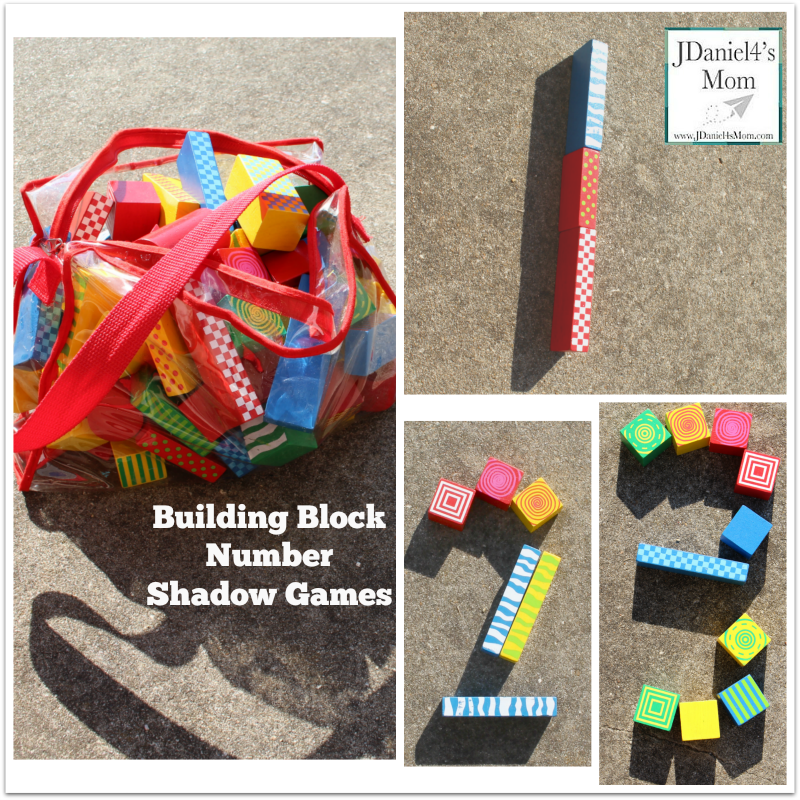 (Visited 218 times, 1 visits today)