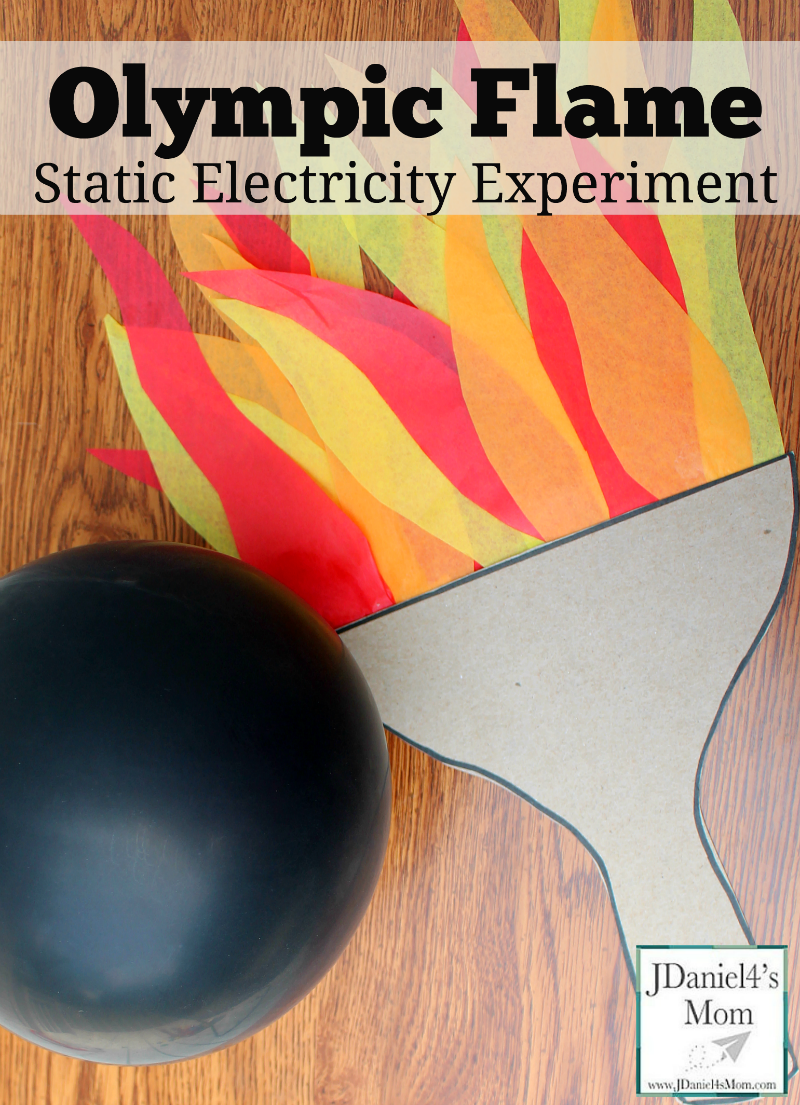 We just love doing science experiments.  This summer we have made a water wheel, ocean waves in a bottle, and a shot put catapult. A few years ago we did a static electricity experiment that used tissue paper and a balloon to make a butterflies wings flap.  With the Olympics coming up later this summer I thought it would be fun to repeat the static electricity experiment with an Olympic torch and tissue paper flames. Using static electricity to make the flames flicker would be so cool.
Assembling the Static Electricity Tools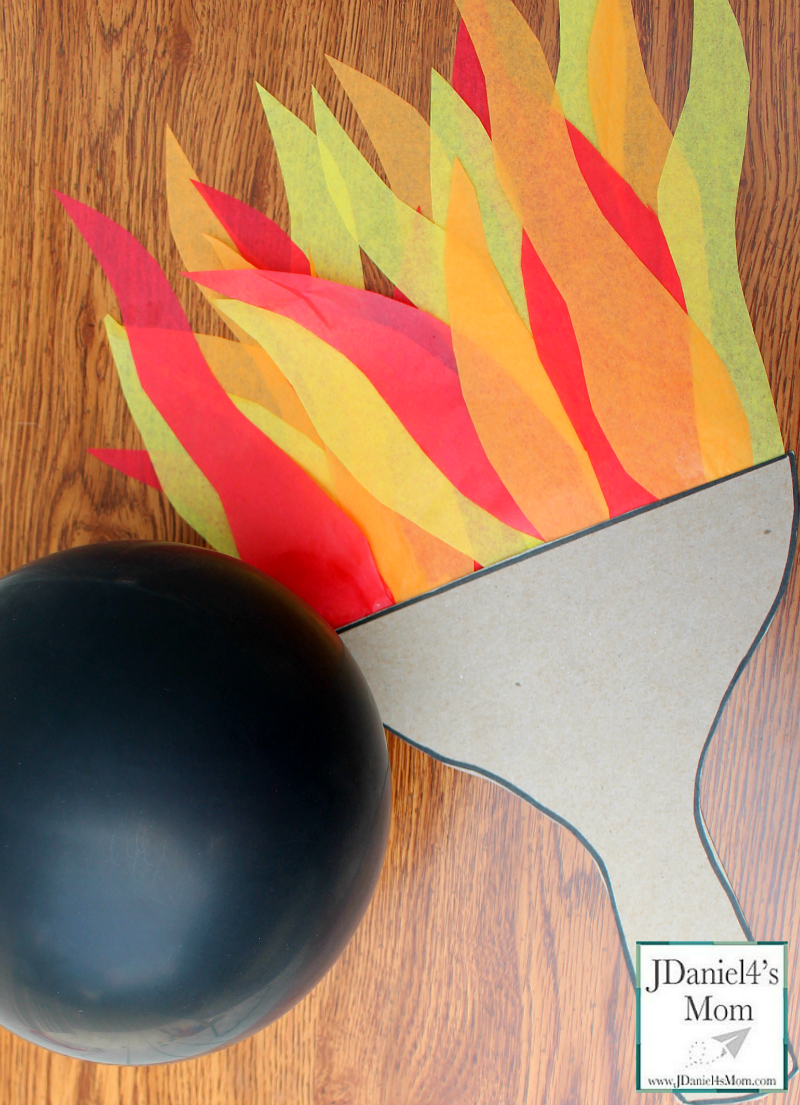 Supplies
The link below is an affiliate link.
Cardboard from a cereal box
Colored Tissue Paper (red, yellow, and orange)
Glue stick
Black Marker
Scissors
Putting the Torch Together
We cut the torch handle out of cardboard taken from the side of a cereal box.  You can cut out the torch freehand or do what we did. We folded a piece of paper in half and cut the torch shape out of the paper. After unfolding the torch cutout, we traced the shape onto the cardboard. Then we cut the torch out of the cardboard. We then created a black outline along the edge of the torch.
After cutting out a number of flame shaped pieces out of the tissue, we glued one flame onto the torch at a time. We glued the tissue flames in several rows. We tried to alternate between each of the colors. We decided they would look must flame like that way.
Conducting the Static Electricity Experiment

While you can rub a balloon on a piece of wool or on a carpet, we rubber our balloons on our heads. You may want to have your children use several different sources of static electricity while conducting your experiment.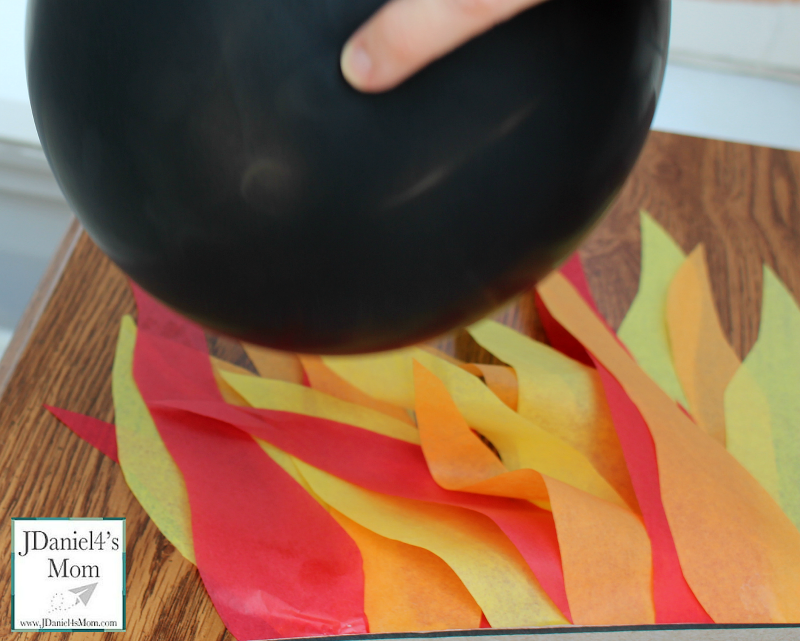 After gathering electricity, the next step is to rub it on the Olympic torch's flames. The negatively charged surface of the balloon attracts the positively charged flames. This causes the tissue flames to look like they are flickering. It is so cool!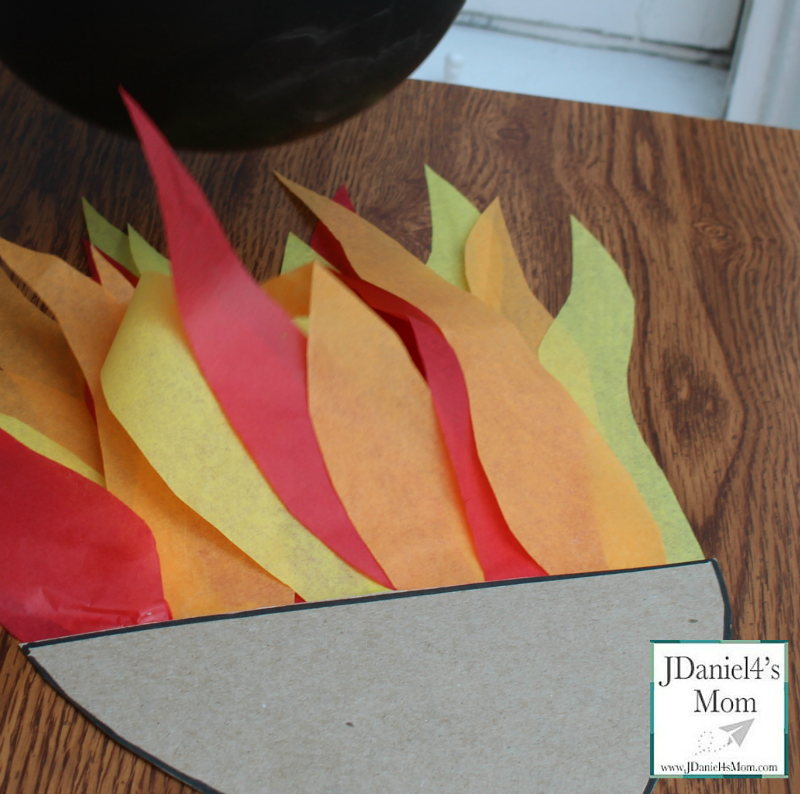 We tried to make the all of the flames move. You may want to try to move one section of the torch at a time. It would be fun to see the flames flicker at one area at a time.
If you like this Olympic themed activity, here are some more activities I think you will like:
Easy Painting Ideas- Gold Medal Painting
Olympic Torch Painting Projects
Fruit Filled Olympic Ring Snack
Elympics – Storybook and Lunch Creation Idea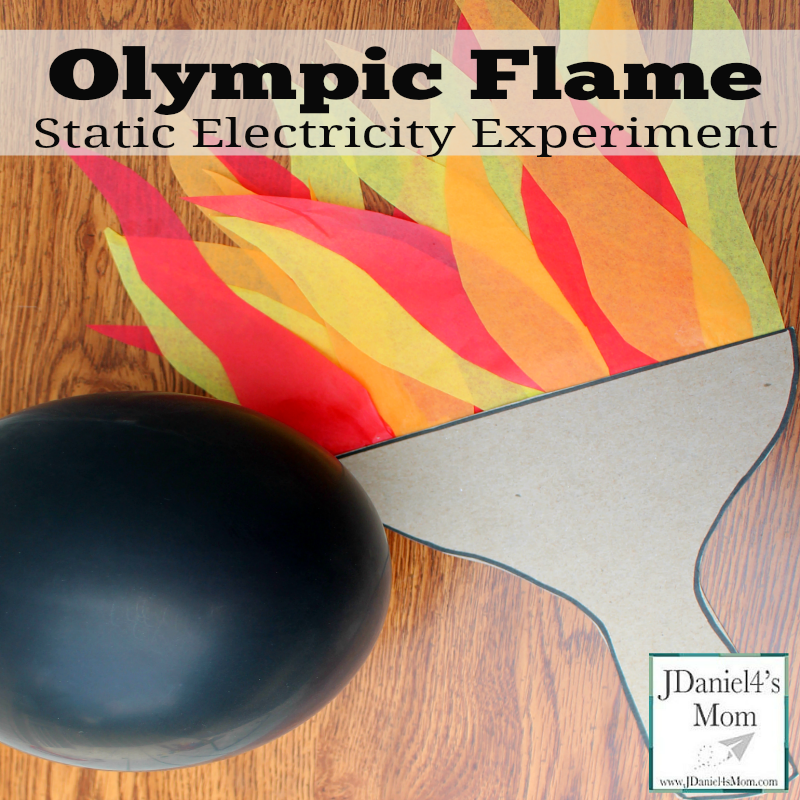 (Visited 1,434 times, 4 visits today)