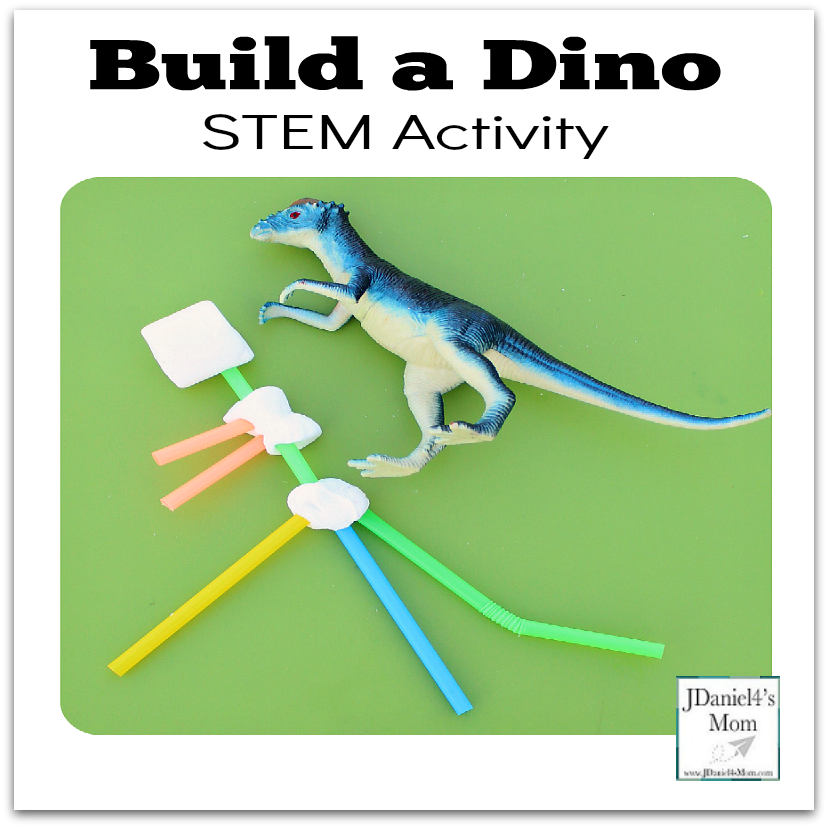 This STEM activity is part of a series of activities I have created to go children's books. This week's activity is called Build a Dino. It is based on the book Goldilocks and The Three Dinosaurs.  You children can try to build a dino like the ones in the book or create one of their own.
Build a Dino Challenge
Supplies
bendable straws
large marshmallows
toothpicks
rolling pin
dinosaur toys or models or pictures
Build a Dino Challenge Prompt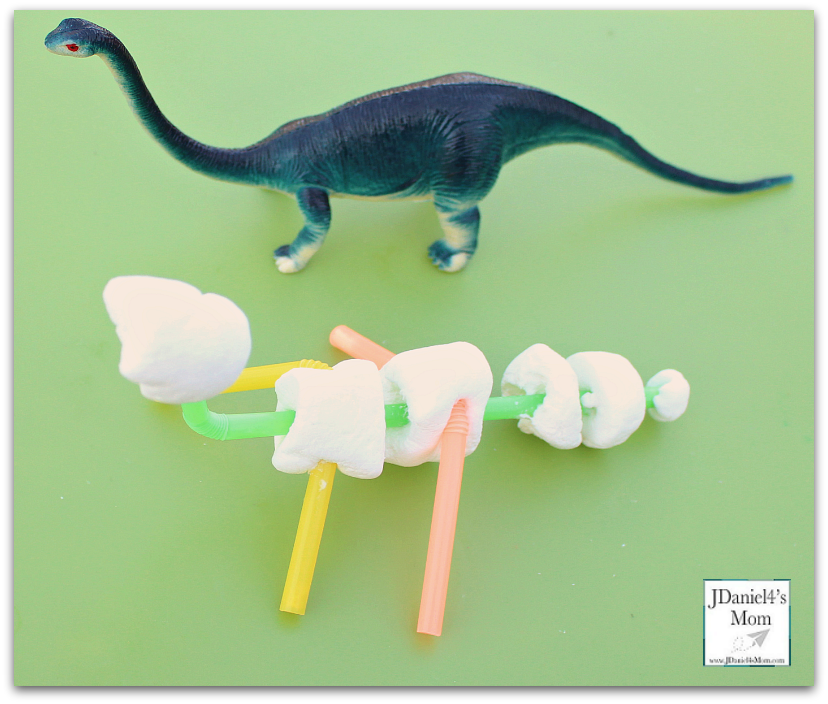 The build a dino challenge is to use the straws, marshmallows, and toothpicks to create a free-standing dinosaur. If you have younger children, they can create a dinosaur that is laying down.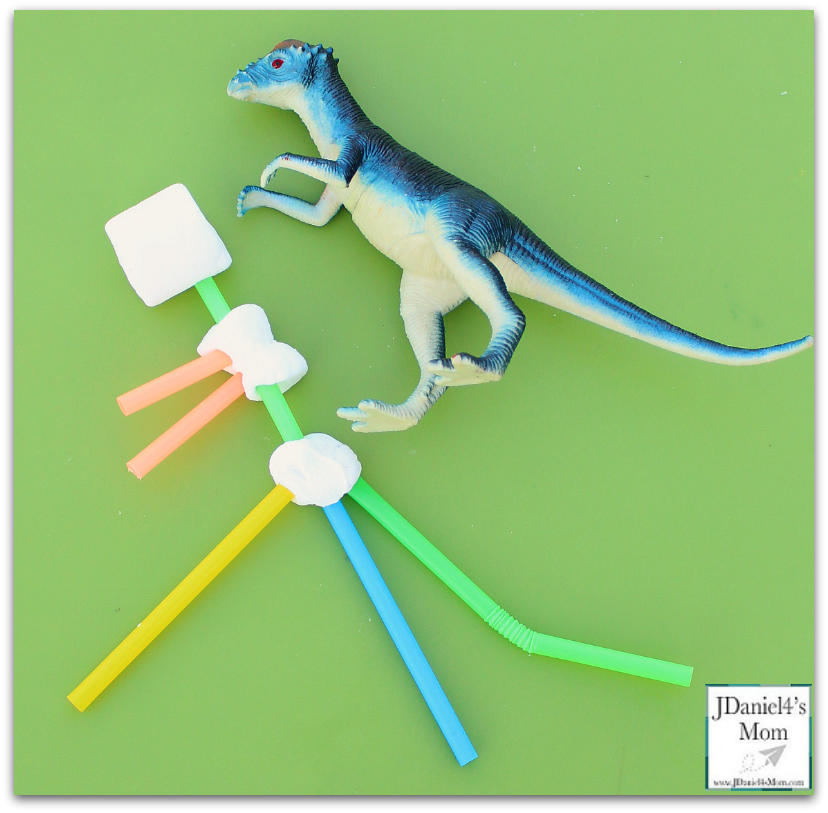 Your children can create a dinosaur inspired by a toy, model, or in a picture. They don't have to make it look exactly like the dinosaur.
Building Tips
Your children can use the toothpick to cut the marshmallow into small building pieces.
A rolling pin can be used to create flat building pieces. Children could also use their hand to flatten the marshmallows.
Sharing Their Build a Dino Creations
When they are finished creating their dinosaur, have them share with you how their dinosaur looks like the one that inspired them.
While they are sharing the similarities, they may go make and want to add more to their dinosaur.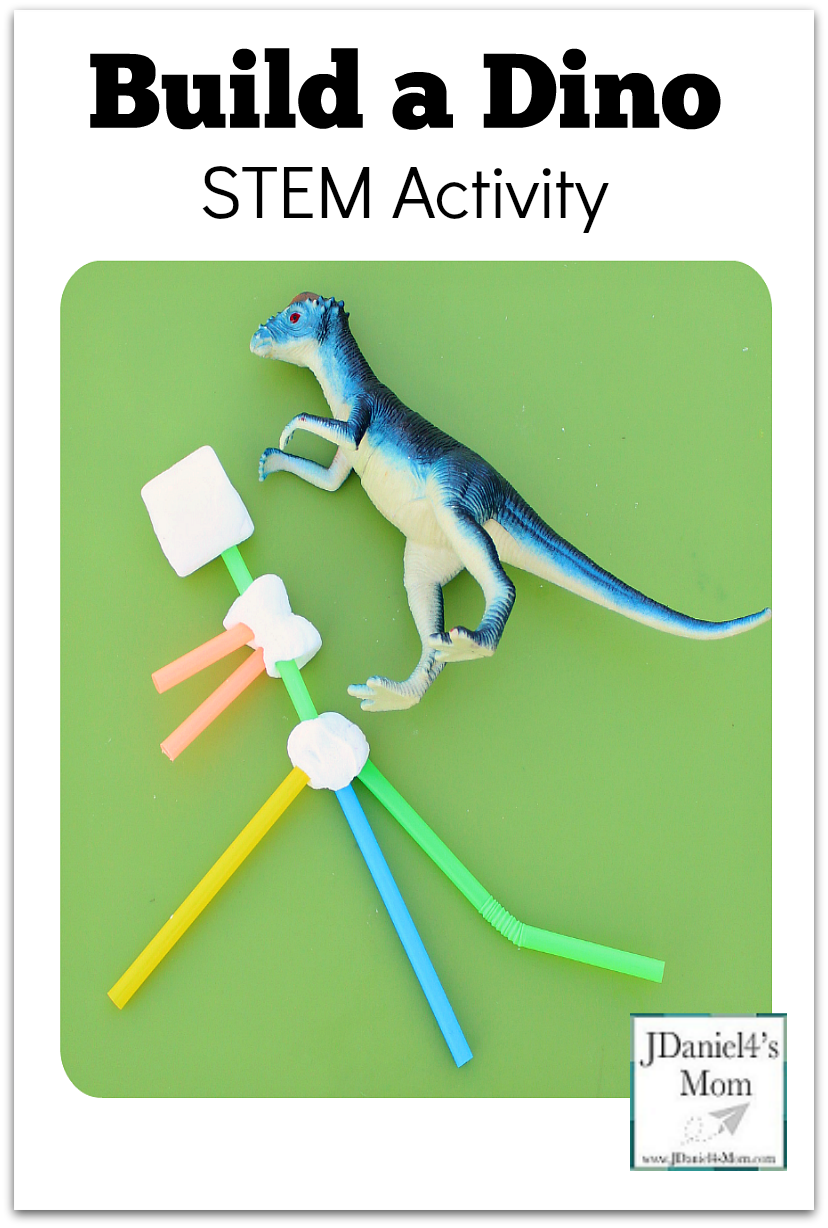 If you like this STEM challenge, here are some more STEM activities you will want to check out.
Counting Sheep Pulley Activity
Fixed Pulley Gets the Truck out of the Muck
(Visited 3,731 times, 8 visits today)