I have been working on a variety of penguin themed learning activities to share with you during the Virtual Book Club's penguin week. On Tuesday I dropped a whole bunch of books into our local libraries book drop. The book drop was surrounded by fall acorns. I grabbed a bunch of them to bring home. They would somehow find their way into one of the activities I decided.  They ended up becoming an acorn craft. Since they tend to wobble, the acorn craft was named Wobbly Penguins.
Creating the Acorn Craft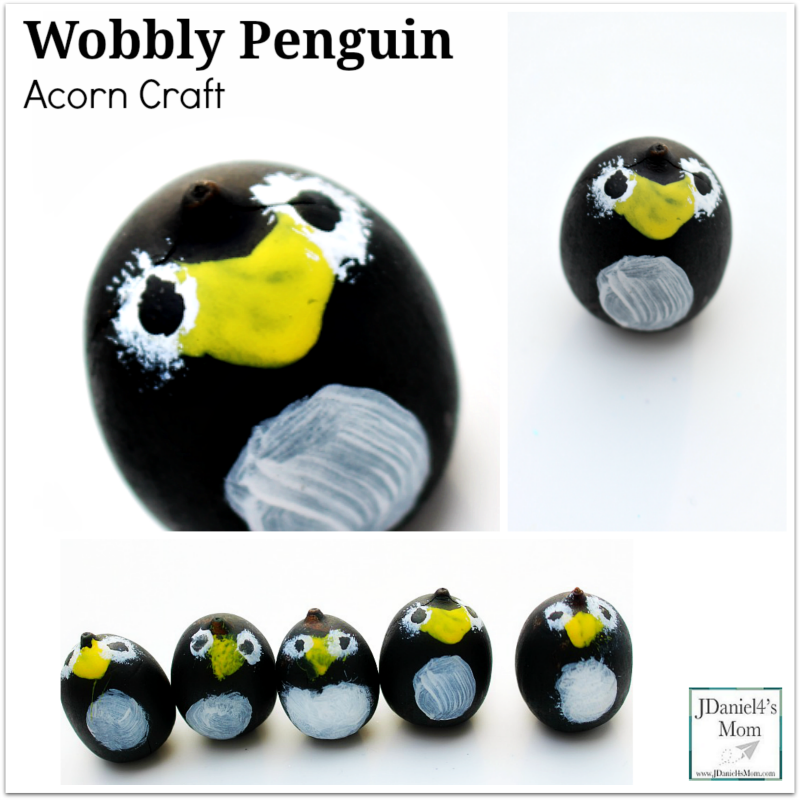 Preparing the Acorns for the Acorn Craft
The first thing you will need to do is prepare the acorns for the craft. After spending time on the ground, they may have insects hiding inside them.
Here are the steps you need to follow to clean them:
Rinse them in a bowl of warm water.
Then you will set them out to dry on a towel for an hour.
Next place them on a pan and bake them at 175 degrees Fahrenheit. (Some drying directions I read suggested leaving the oven door partially open to let the moisture escape.)
You will need to bake them for about an hour and a half.  (Some directions suggested turning them over every half hour.)
Finally, you will need to let them cool before painting them.
Painting the Acorns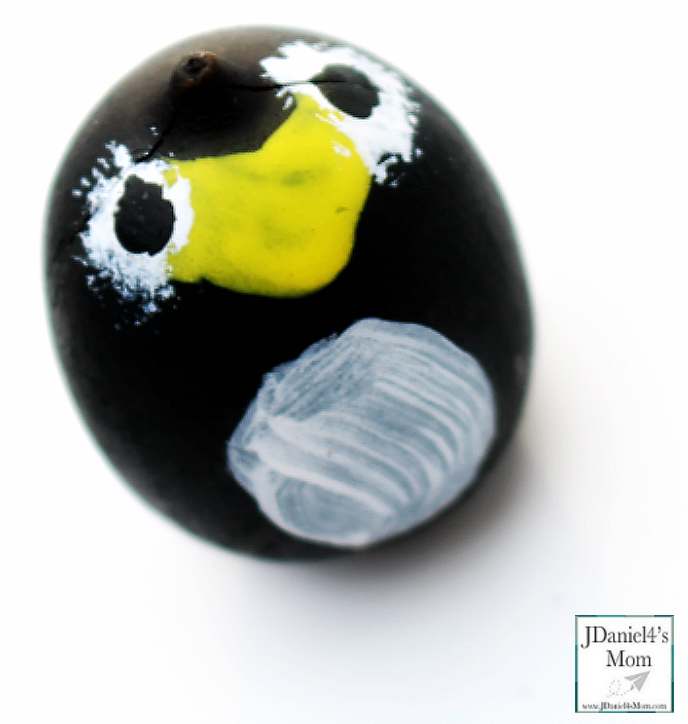 Links below are affiliate links.
You will first need to paint the acorns black. We used black acrylic paint to cover our acorns. It took about 15 minutes for the paint to dry.
Next, we added a white belly onto our penguins. You could paint the white areas for the eyes now if you like. We waited and added the eye sections after we painted the beak.
Then we painted the beak. You can use yellow
 or orange
 acrylic paint for the beak. (We had yellow paint at our house so, that is what we used.)
The white eye sections were added next. We placed ours on the top corners of the beak, but you can place them anywhere above or around the beak that you like.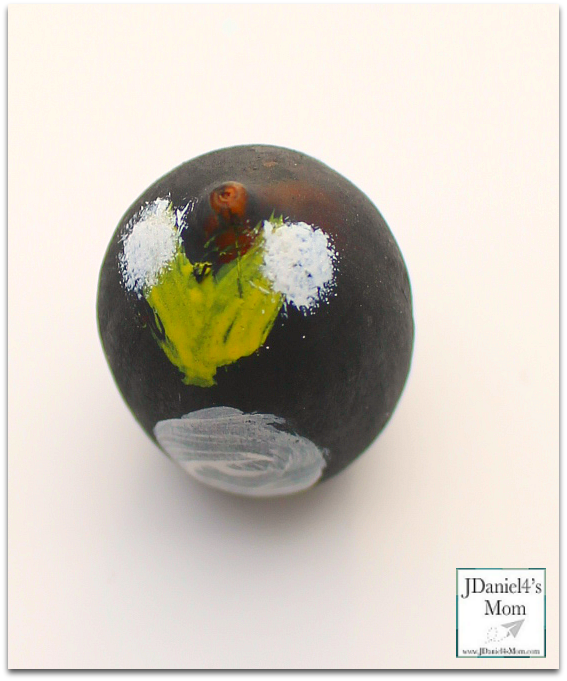 Finally, you will add the black pupil to each eye area with paint. We used a narrow brush to make the little dots in the centers of the white circles.
Ways to Use Your Wobbly Penguins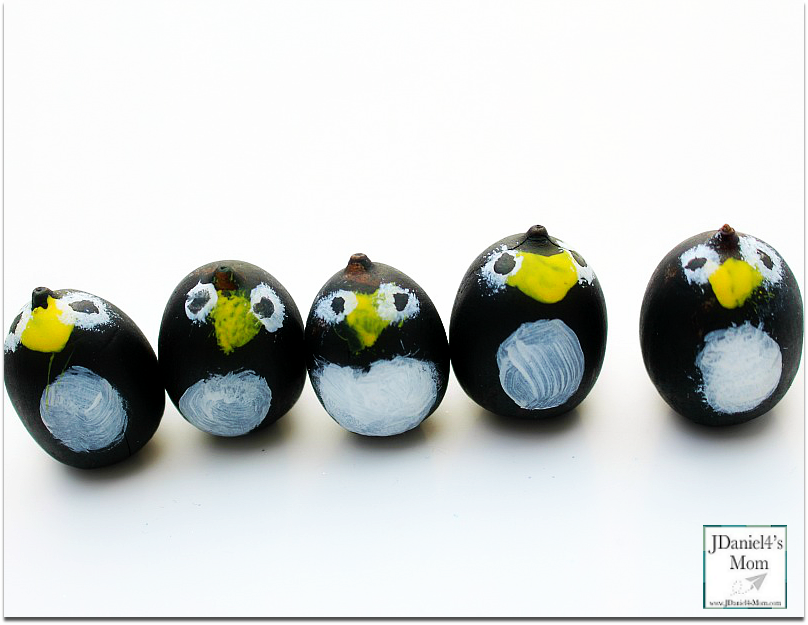 You may decide to use them a craft to display. They could also be used as game pieces or a set of counters.  I hope you will come back this week to find out how we used our penguins in activities.
Here are some of the penguin theme books, that you could read before creating this acorn craft:
Books for Young Children
Penguin and Pinecone

Tacky the Penguin

Penguins!

Little Penguin: The Emperor of Antarctica

365 Penguins
Books for Older Children or Read Alouds
Mr. Popper's Penguins

Eve of the Emperor Penguin (Magic Tree House 40)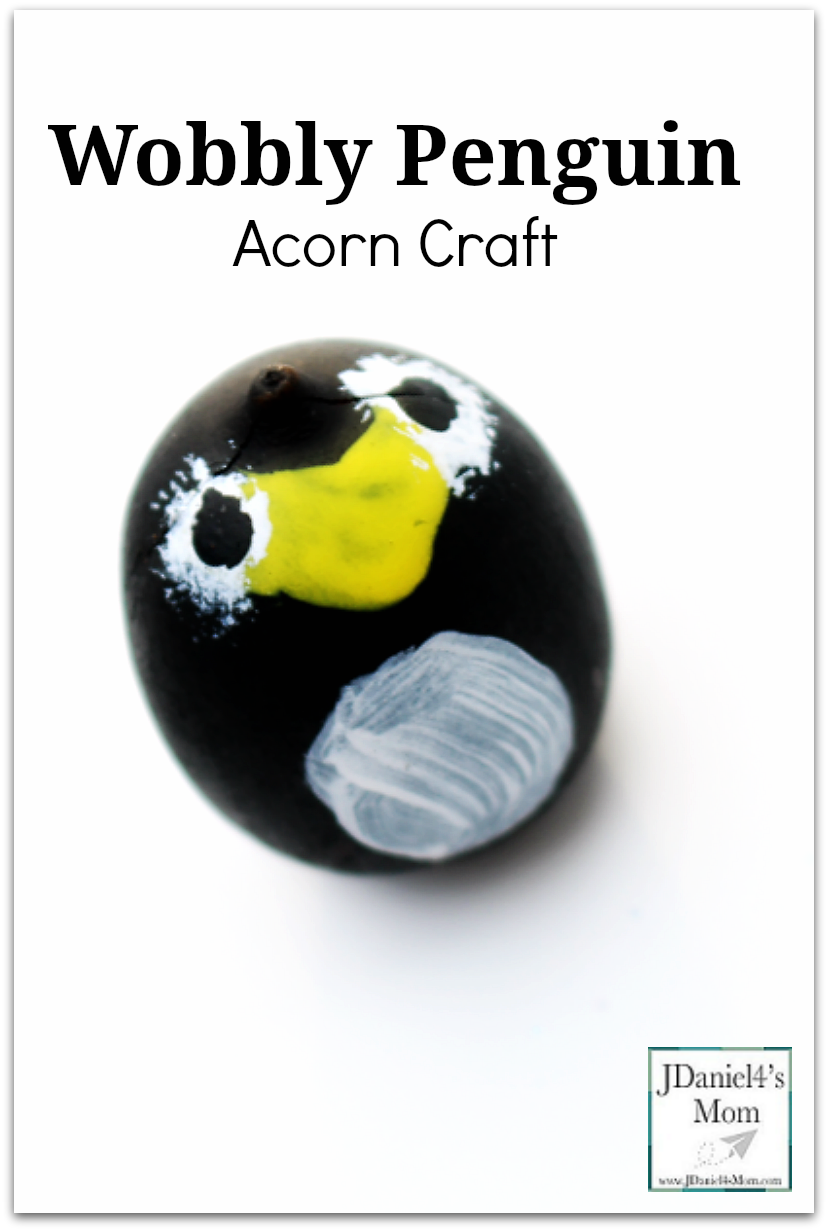 (Visited 200 times, 1 visits today)