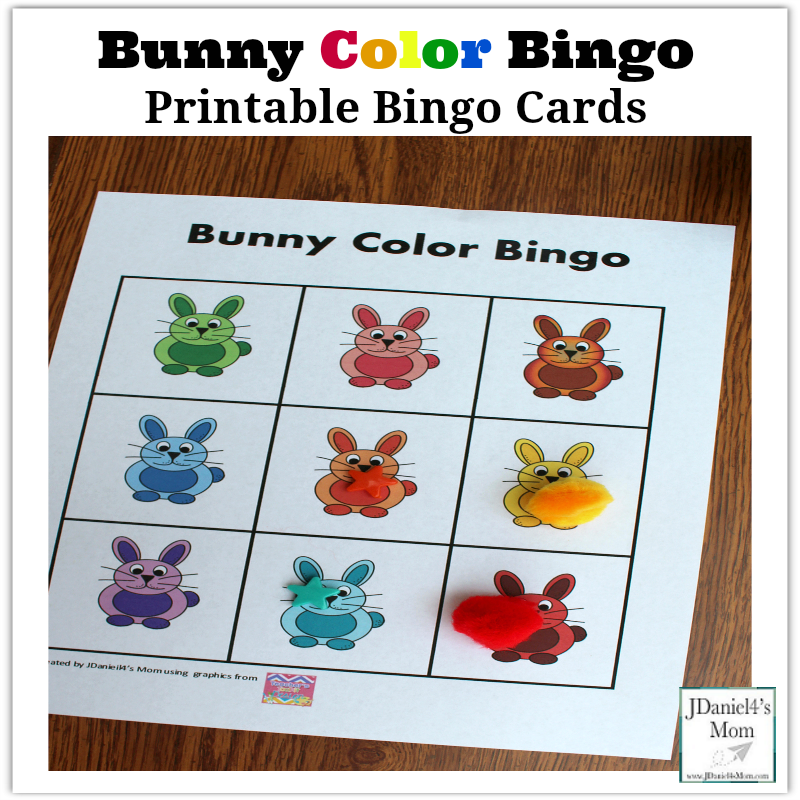 After creating a set of color themed bunnies for our Knuffle Bunny Color Exploration game, I decided you might enjoy having a set of printable bingo cards that feature the same bunnies.
This set would be fun to take out to review or explore colors in the spring around Easter time.
Printable Bingo Cards and Supply List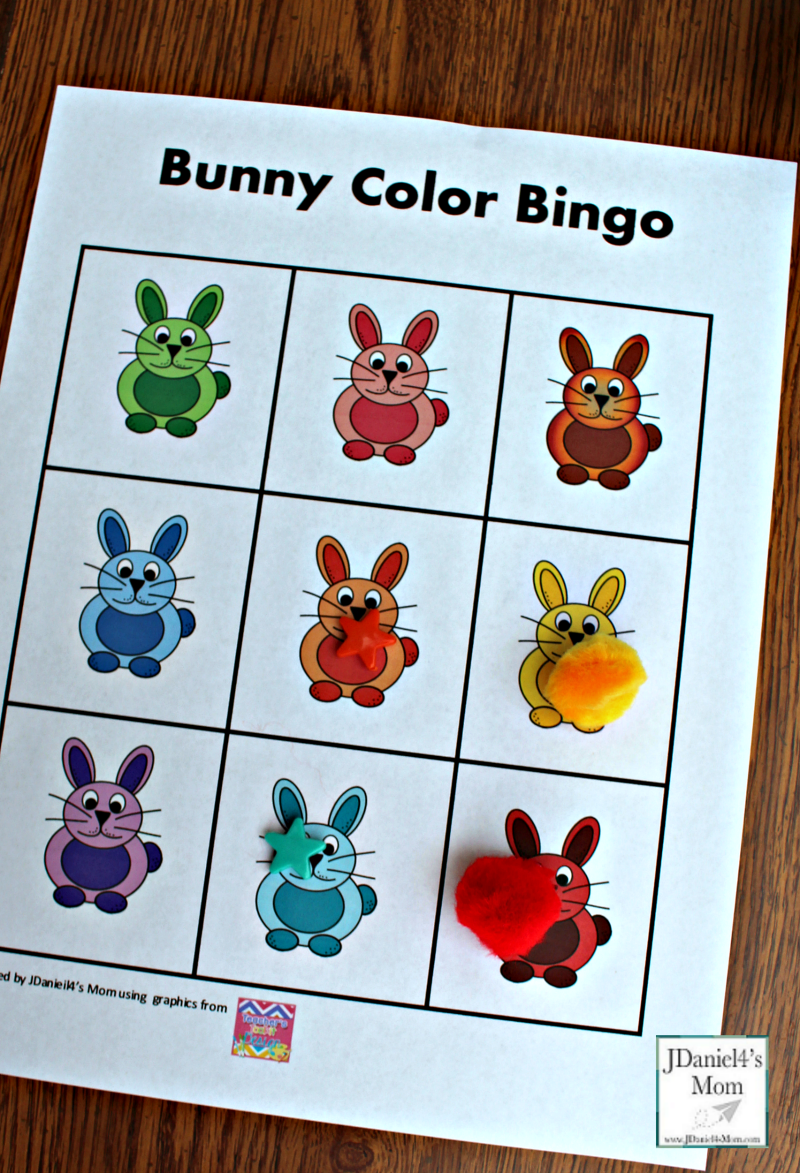 This set of printable bingo cards contains three bingo cards. Each displays the same colors of rabbits. The colors name haven't been typed under the rabbits. I wanted to give you the opportunity to select words you want to use for each color and the language you want to say the color words in.
Supply List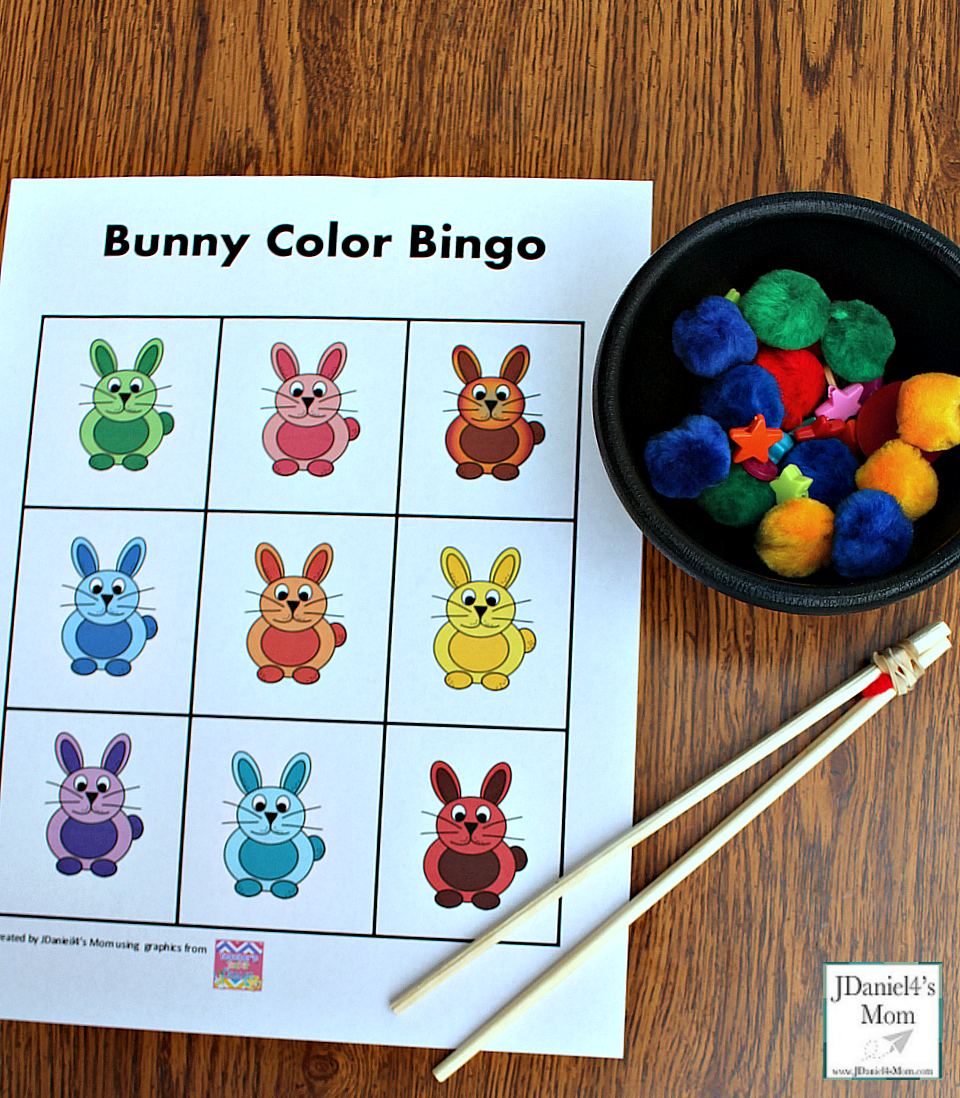 counters (buttons, beads, pom poms or disks)
Playing Bingo
Your children can play bingo with these cards in a variety of ways.
Versions of Bingo You Could Play
You could simply call out a color and have your children cover that color of bunny on the card until they have covered all the bunnies on the card
You could call out a color and have your children continue covering bunnies until they have three in a row.
You could play "Four Corners. Your children could only cover the bunnies that are in the corners when you call out the colors.
You could have your children use chopsticks to place a counter on each bunny when you call its color.
You could read a book about bunnies and colors like Quiet Bunny's Many Colors or White Rabbit's Colors before playing bingo. They are both wonderful.
You can have your children cover each bunny with a counter that matches that bunny's color.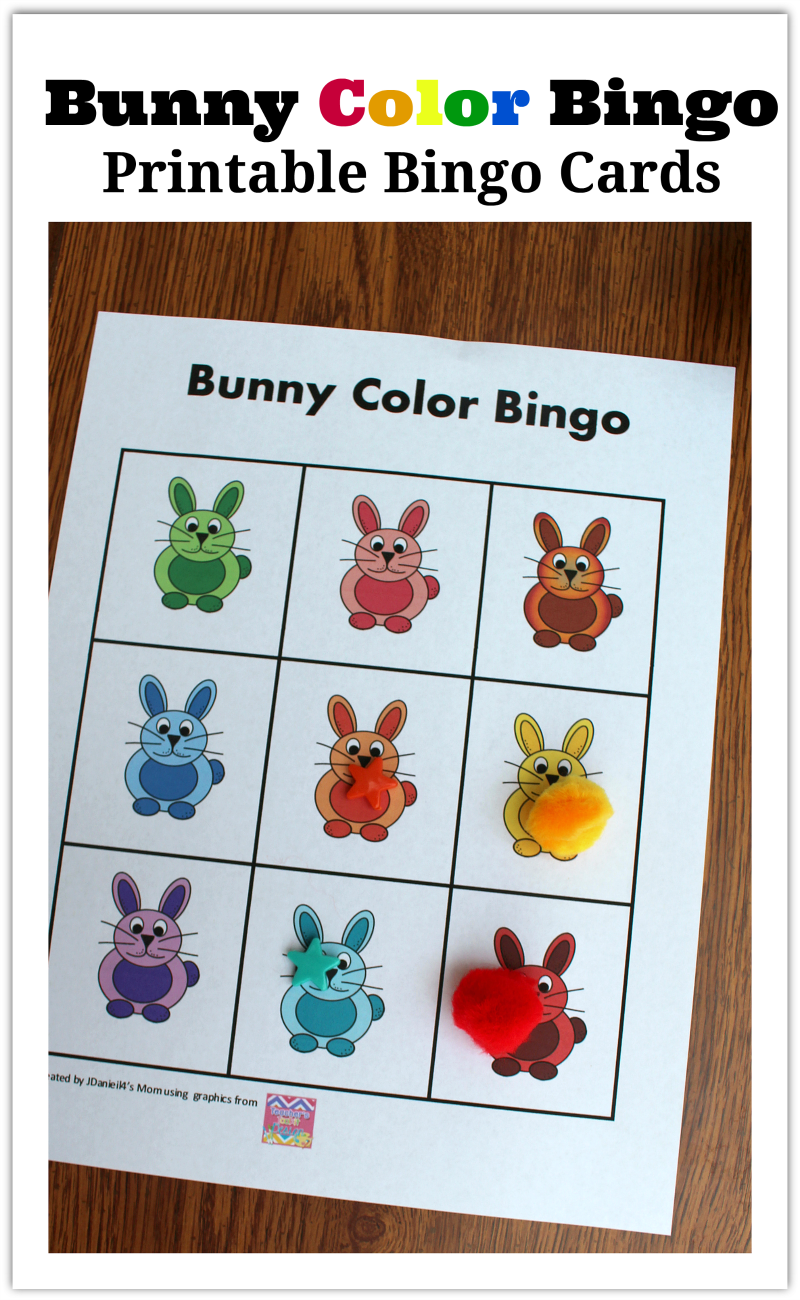 (Visited 511 times, 1 visits today)