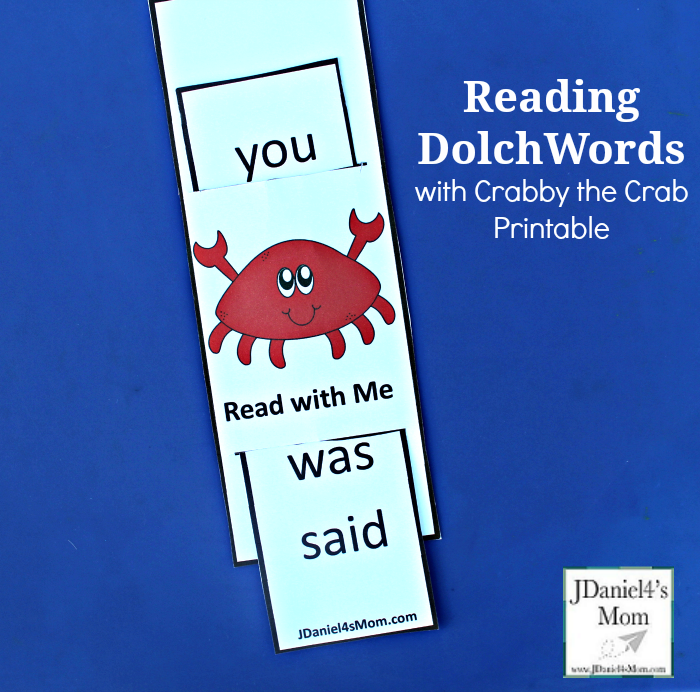 The summertime is a great time to explore sight words. This printable crab names Crabby and his lists of the first 100 sight words will give your children at home or students at school the opportunity to work on reading Dolch words.
Exploring Dolch Words with Crabby
Preparing the Activity
Before you can start exploring Dolch words with Crabby, you will need to print out the Reading Dolch Words with Crabby Crab. Both the Crabby word slides and the Dolch words on slides will need to be printed out on card stock. You may want to laminate them. They will be more durable if they have been covered. They Dolch words will also slip more easily through the slot in the Crabby's slide if they are covered.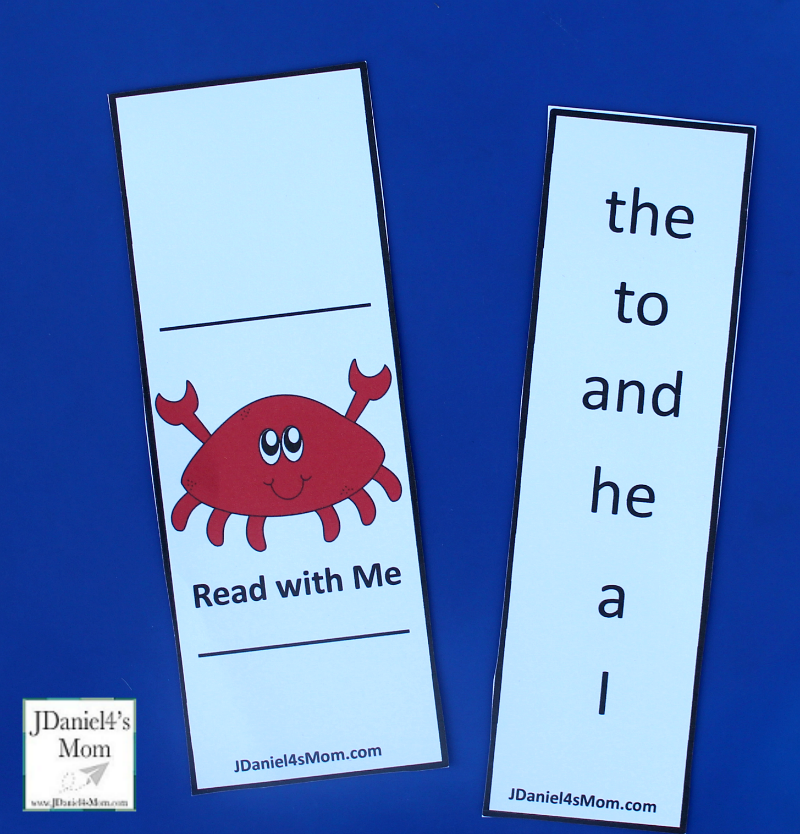 Ready to Start Exploring the Dolch Words
Once you have your slides covered and cut out, your children can slip the first slide with Dolch words into place. Your children will need to slip the words up so that they can see the first word just above Crabby's claws.
As they read each of the words, they can pull up the slide until the next word is showing. Your children will continue this process until they have read all the words on that slide.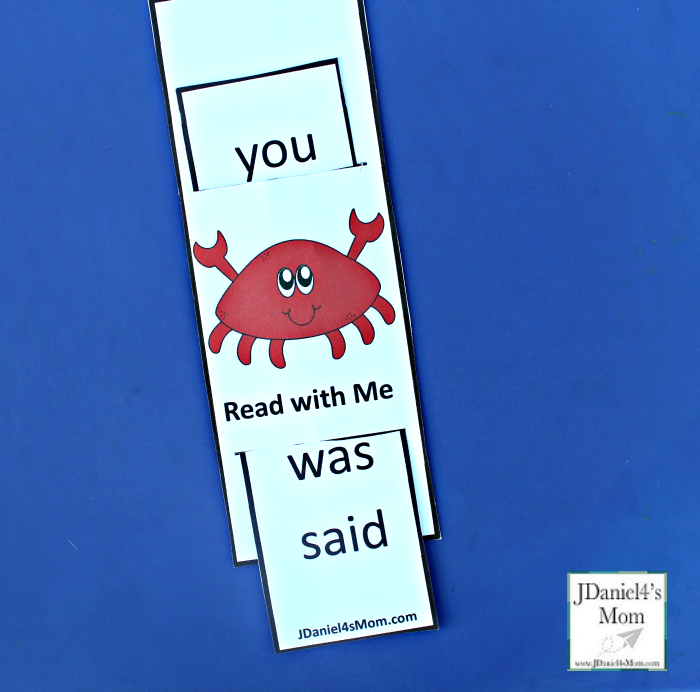 If they miss any words, you can have them move those words back to just above Crabby's claws one at a time and try them again.
Making Reading Dolch Words Fun
Some children may think that just reading Dolch words for a list is boring. After reading through each of the word lists once or twice, you can offer your children the opportunity to say them in fun ways.
You could ask your children to try to come up with a voice that a crab might use to read words. If they have trouble coming up with a voice, you could suggest that they read them like one of the voices listed below.
Fun Voices
A crab might talk like a pirate.
It might have a very grouchy voice.
The crab might talk in a soft whisper so predator might not find him.
A loud voice might be used because he loves words.
Working with More Words
Once your children have mastered the first 100 Dolch words, you can easily create more word slides on tagboard that are the same size and shape as the slides in the set.  You could even place vocabulary words from ocean themed books on words slides for your children to explore.
Crab Themed Books
The links below are affiliate links.
Clumsy Crab
If you like this ocean themed printable, here are some more you will love:
Reading and Building Words Under the Sea
Find, Count and Graph Ocean Objects
Ocean Themed Counting Worksheets with LEGO
What Time is it Mr. Hermit Crab?
Teaching Feelings with Jellyfish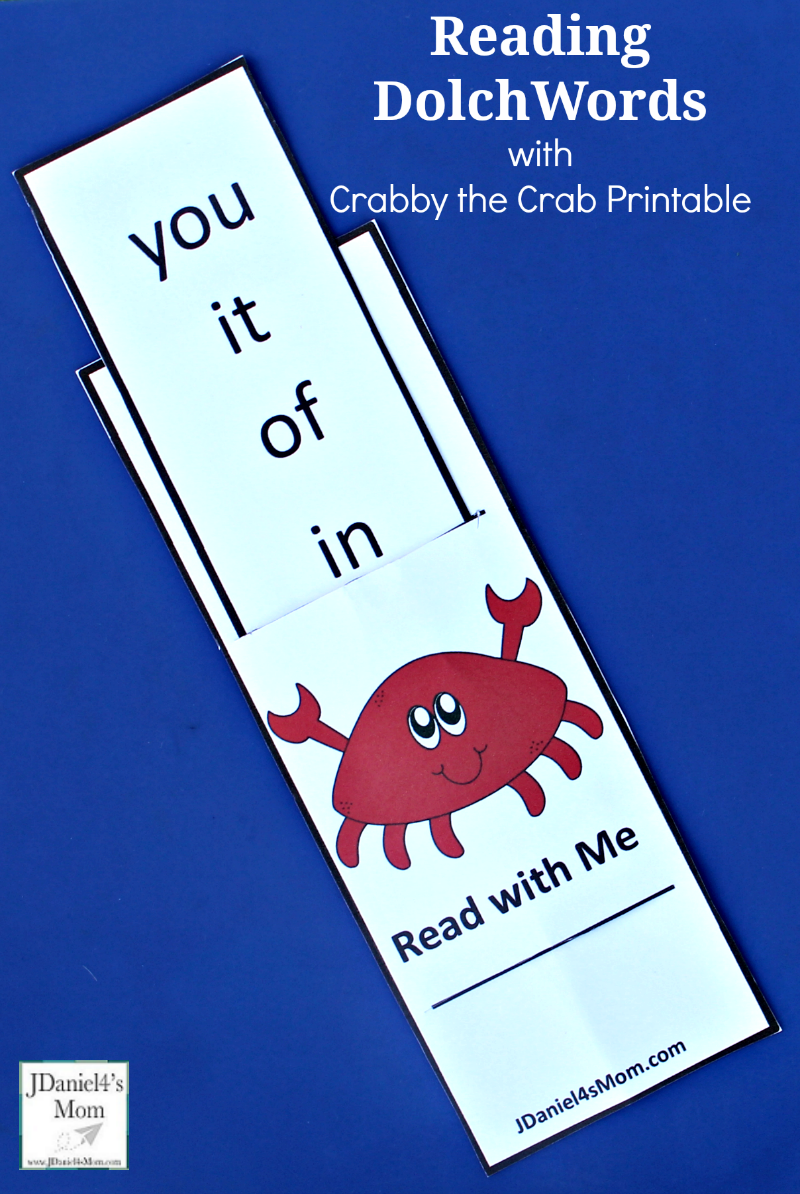 (Visited 198 times, 1 visits today)