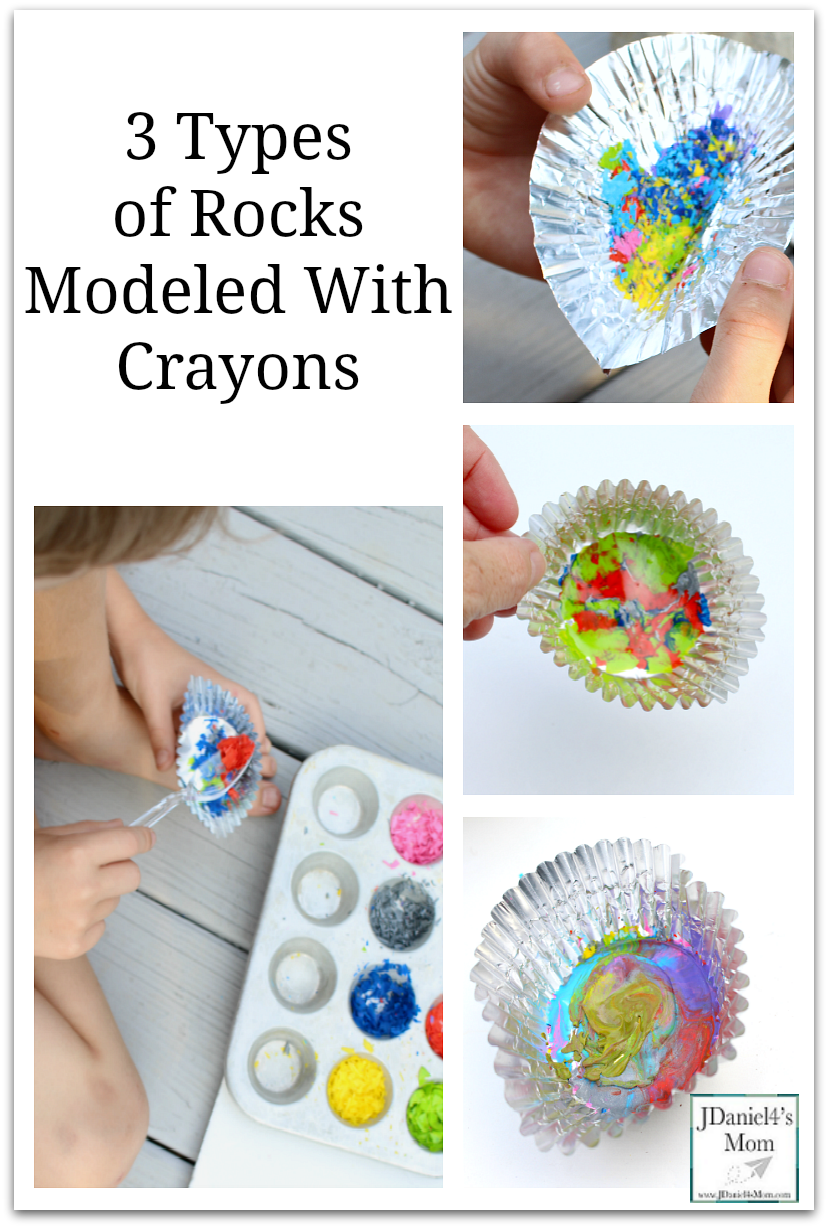 During Geology week a few weeks ago, I shared with you how to make igneous, sedimentary, and metamorphic rock cookie and candy recipes to create with your kids. My son and I also created 3 types of rocks modeled with crayons that week. Since the other activities involved explorations that were edible, I set this activity aside to share with your late.
This week I am sharing STEM science experiments that use school supplies. Now seems to be the better time to share this 3 types of rocks activity with you.
Creating 3 Types of Rocks Activity
Let me warn you they hardest or rather the most tedious part of this activity is creating the crayon shavings.  It takes a little time to get enough for this experiment. I worked on creating them while watching television one night.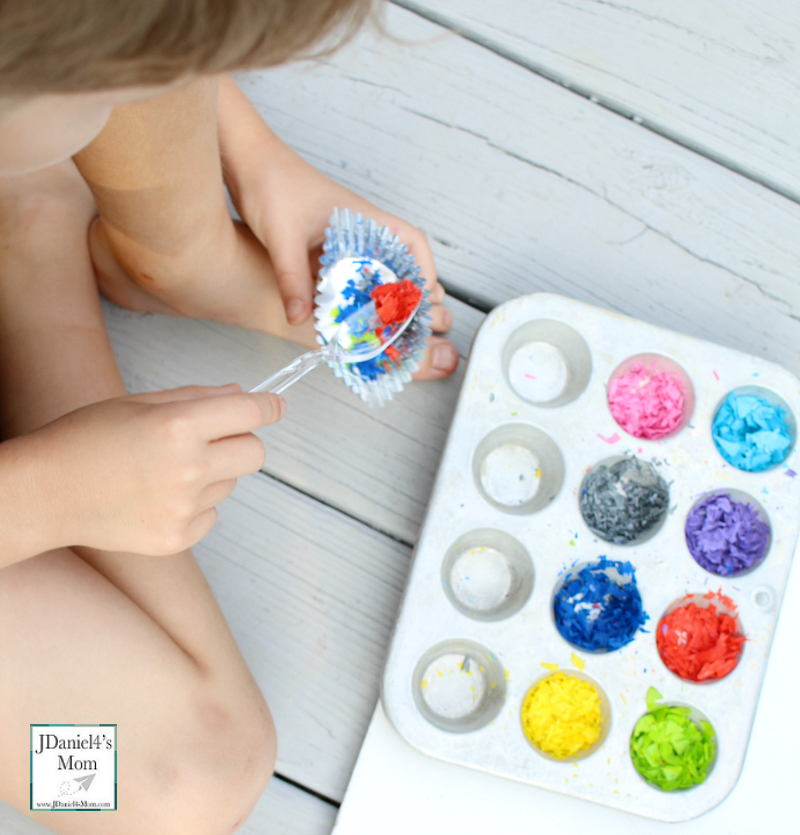 Supplies
The links below are affiliate links.
Spoons
Popsicle Sticks
Water
Large Cup or Bowl
Old Crayon Shavings
Creating the Sedimentary Rock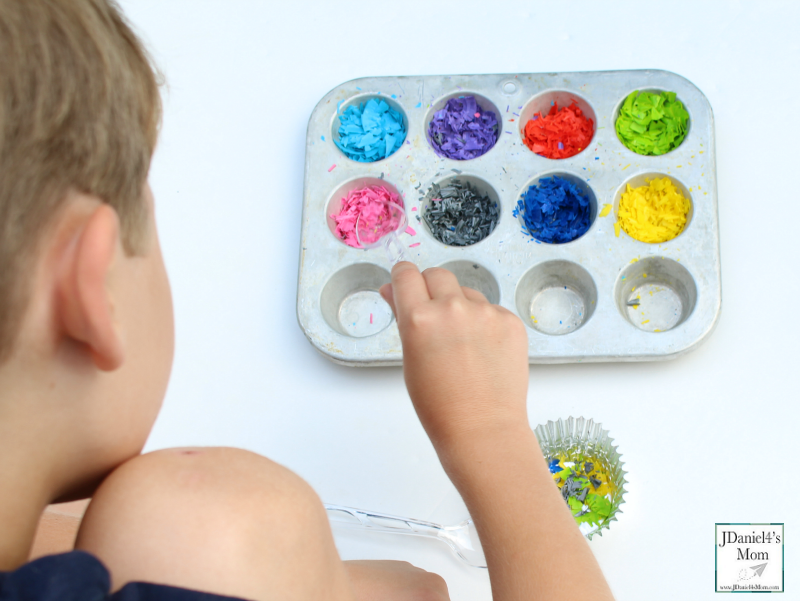 Of the 3 types of rocks, this is the easiest to put together. Your children will need to scoop several different colors of crayon shavings into a foil baking cup or cupcake liner.Then they will need to fold the liner in half. Next, they will need to hold it between their hands or sit on it.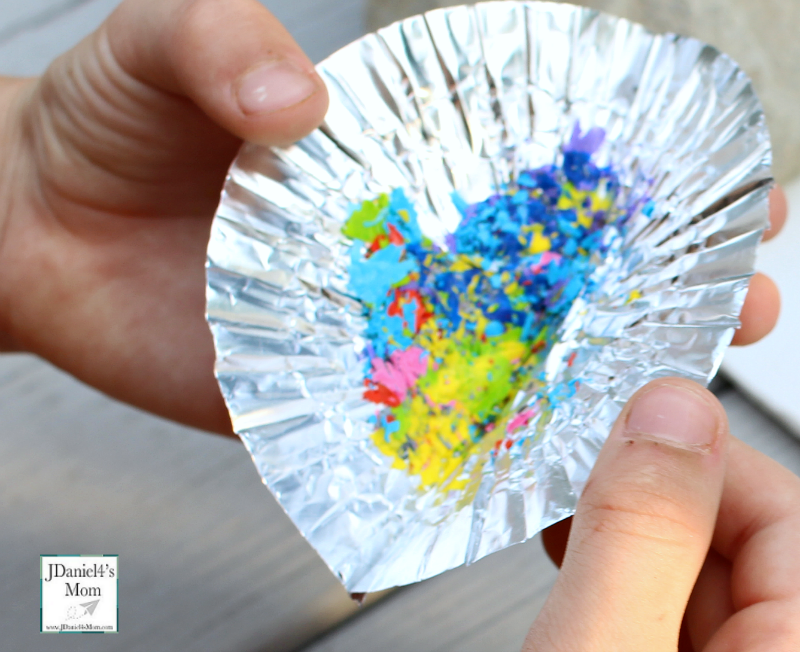 The heat from their bodies will start to melt the shavings into each other. Then set the liner aside for a few minutes to cool. Sedimentary rock is formed when tiny particles are layered and then compressed.
Creating the Metamorphic Rocks
Metamorphic rocks are created when rocks are exposed to heat or pressure. This exploration uses hot that has come to boil. Children will need to have supervision while they create metamorphic rocks with the crayon shavings.
Your children will scoop a variety of different colors of shavings into a foil baking cup. Then they will set the cup into a bowl or cup filled with hot water.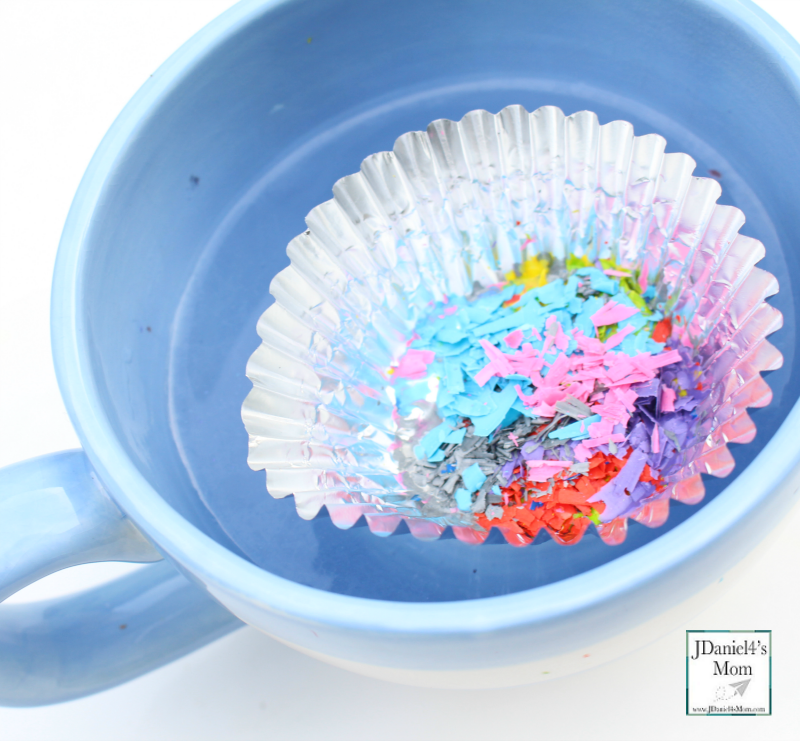 They will need to leave the cup in the water for only about 15 seconds or until the shavings start to melt. Then lift the cup from the cup or bowl and set it on a flat surface. (You may need to this for your children if you are worried about them touching the water.)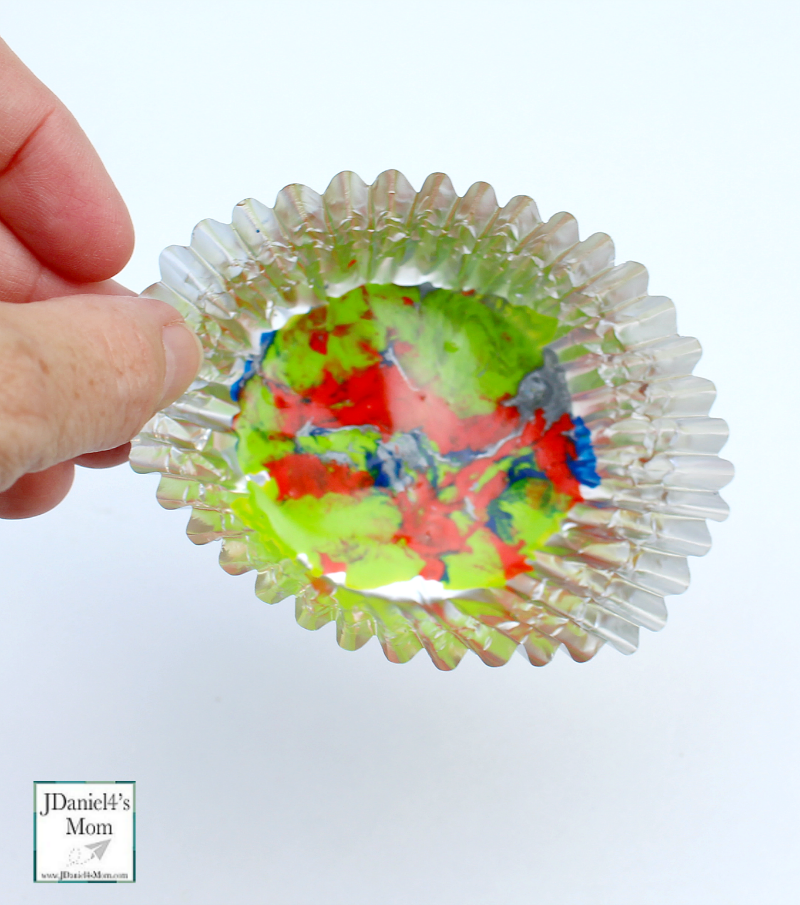 If you want to you can have them fold the liner in half and compress the shavings to add pressure. We left ours as they melted.
Creating Igneous Rocks
Igneous rocks are formed when molten lava or magma hardened. This exploration also uses hot water that has come to a boil. Children will need to have supervision while they create igneous rocks with the crayon shavings.
Your children can scoop a variety of different shaving colors into the foil cups. Then they will place them in the hot water that has been poured into a cup or bowl.
They will leave the liner in the bowl for a full minute. Then the cup or liner can be removed.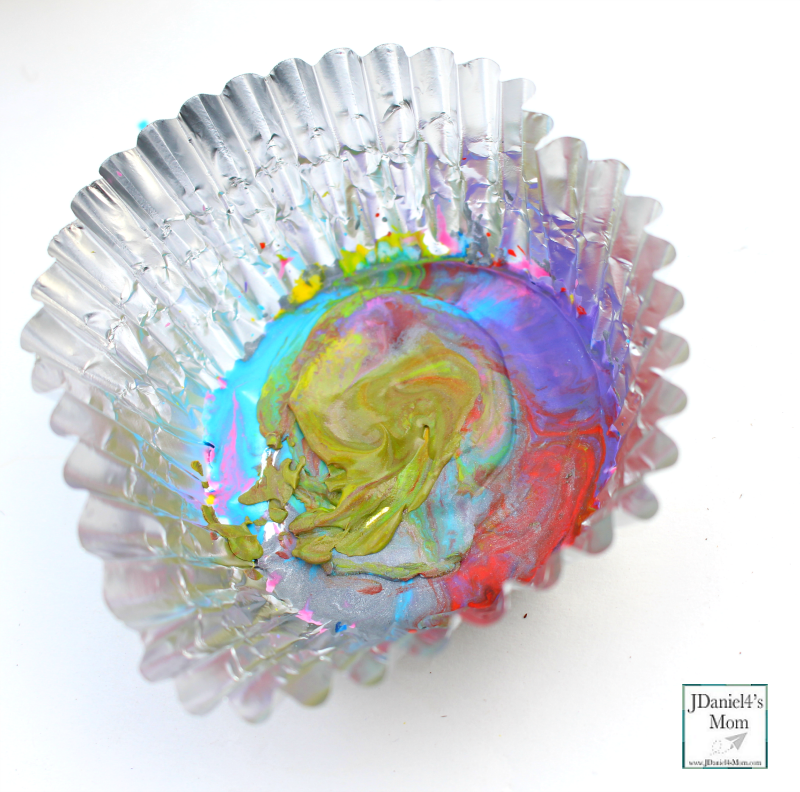 Your children can then stir the mixture with a popsicle stick to make sure it is blended. Then set it aside to harden.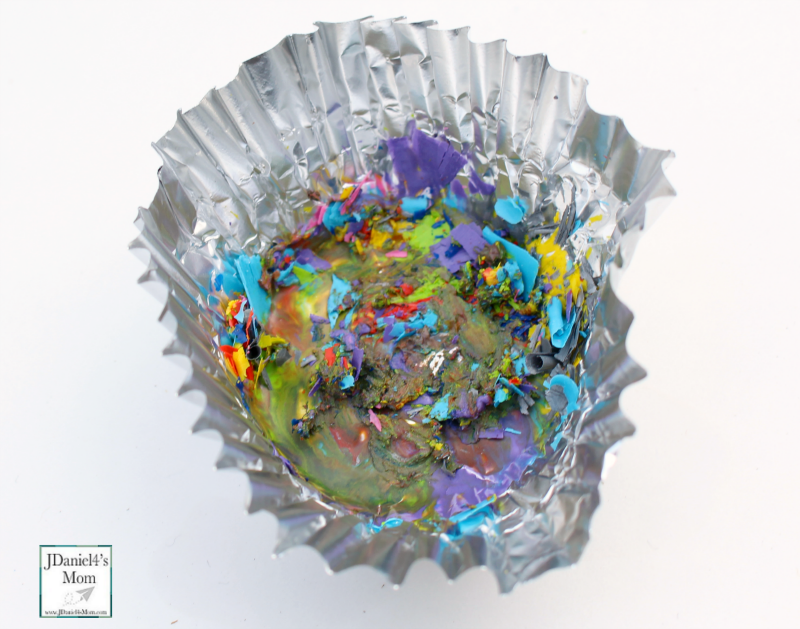 Your children are going to love making 3 kinds of rocks with crayons!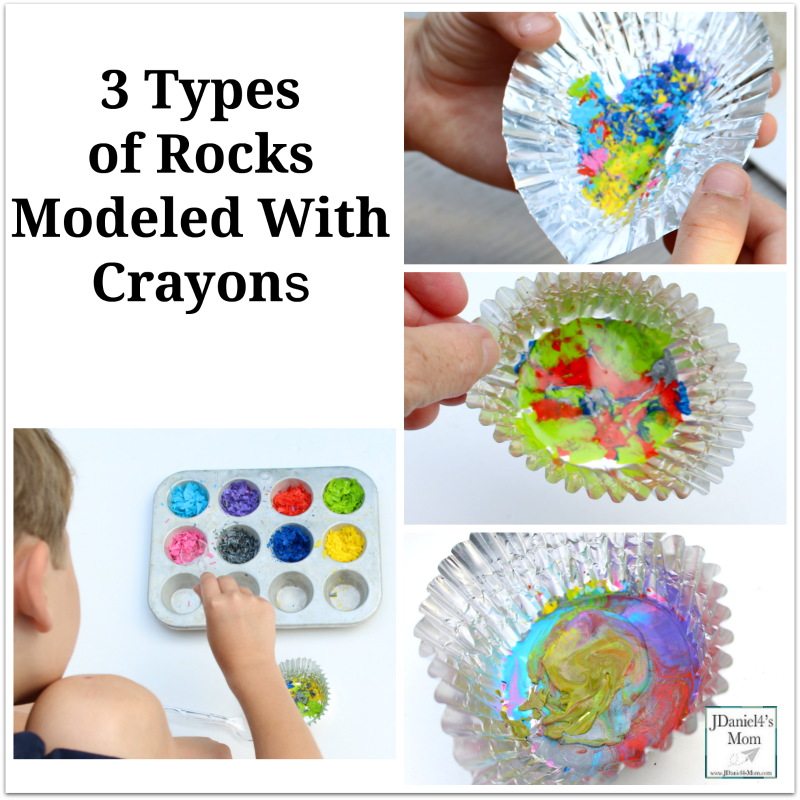 (Visited 222 times, 2 visits today)