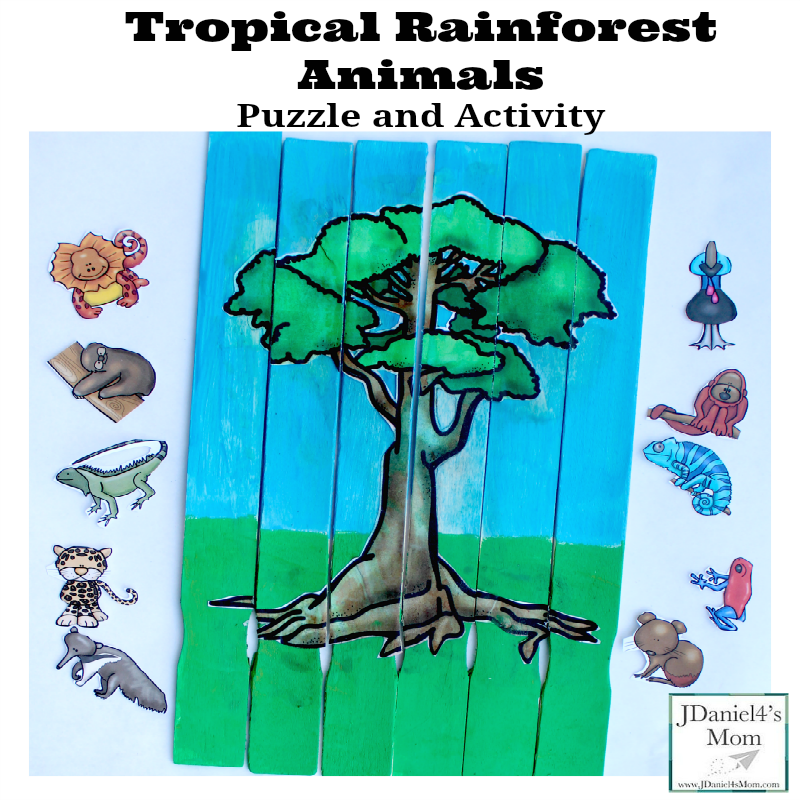 Links below are affiliate links.
The Olympics are in Brazil this summer. I though it would be fun to explore a book that features an area of Brazil my son already loves learning about. The creatures in the rainforest are truly amazing! JDaniel is really into the frogs and reptiles found in the rainforest. The book I choose to explore is The Rainforest Grew All Around
 . After reading this wonderful book, we explored a tropical  rainforest animals puzzle and activity I created. The tropical rainforest animals puzzle and activity were created using clip art and paint stirrers. It was so easy to put together.
Creating the Tropical Rainforest Animals Puzzle and Activity
Supplies
Paint Stirrers
Blue Paint
Green Paint
Paintbrushes
Masking  Tape
Scissors
Water
Glue
Putting the Activity Together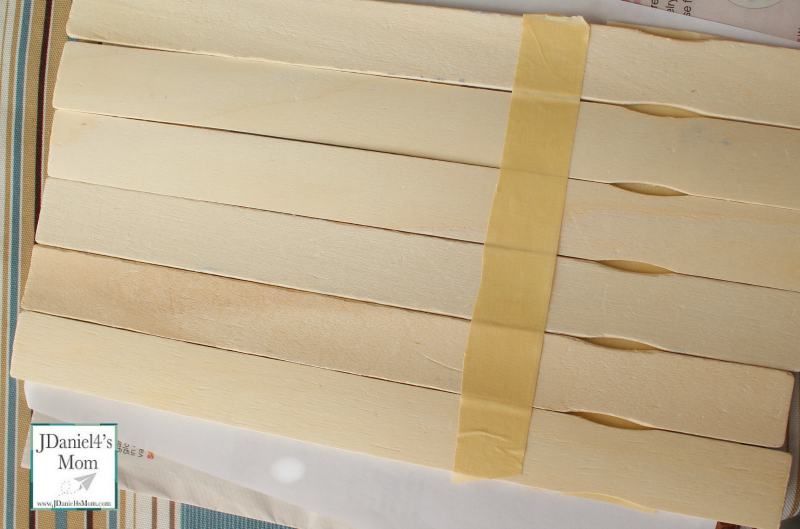 You need to tape the paint stirrers together before painting them. A row of masking tape near the top, middle and bottom of the stirrers works best.
Turn the stirrers over so the tape rows are on the back. Place a piece of masking tape just above the notch on the paint stirrer.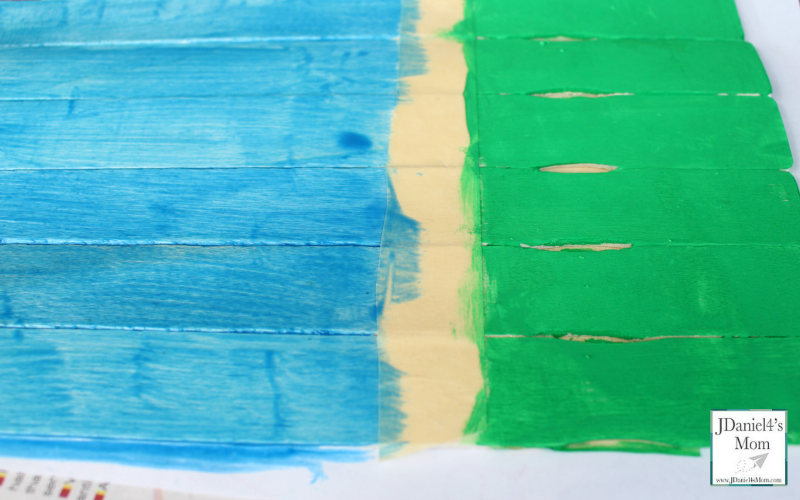 Paint the area above the tape blue and the area below the tape green. Once the paint in both areas has dried a little, you will remove the tape. Then you will carefully paint the area that had been under the tape green.
While the paint is drying, cut out the kapok tree and the tropical rainforest animals. You can cut them out for your kids or have your kids cut them out.
Place a thin layer glue on the back of the tree before placing it on the paint stirrers.
Create a mixture of glue and water. Then lightly brush the mixture over the tree carefully. If you put too much of the mixture over the tree, the ink will smear and give you a messy tree. (Our tree is slightly messy.)
Once it is dry, you will use an X-ACTO Knife  to cut the space between each of the paint stirrers. This will create your puzzle pieces.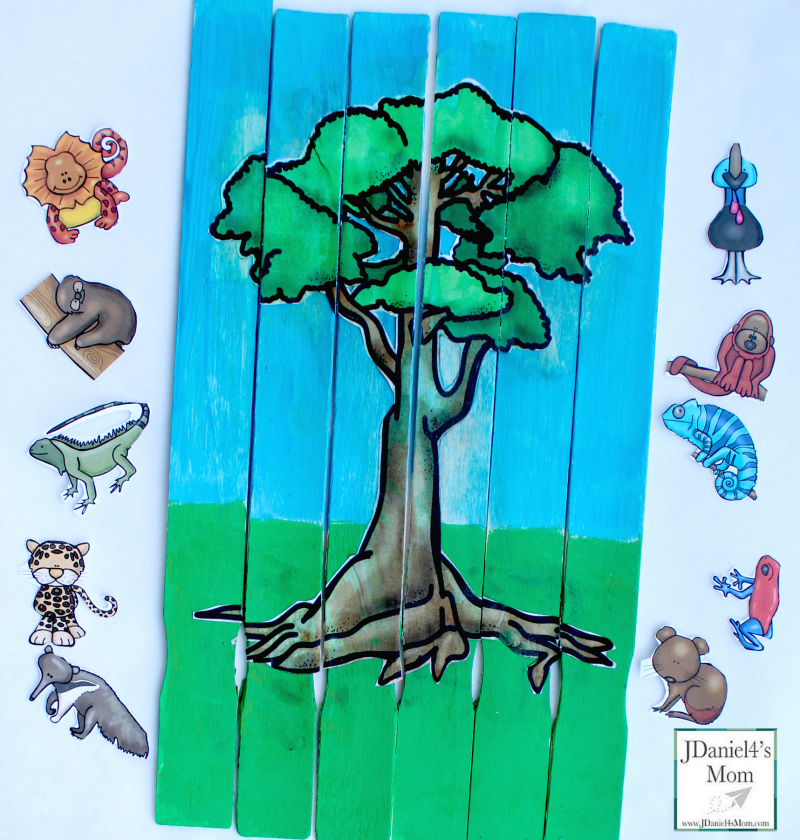 Then it is time to explore the puzzle. They can see what the tree looks like with the pieces in various spots.
Next your children can discover where on the tree each of the tropical rainforest animals can be found.  We looked for the animals in the book The Rainforest Grew All Around
 to find out where the animals live.
After finding where each animal lives, children will want to just play. They can move the animals around on the tree or the grassy area at the base of the tree. They might even make up story about the animals training for the Olympics.
Here are some more activities that feature tropical rainforest animals:
Three Talking Toucans Rhyme and Craft