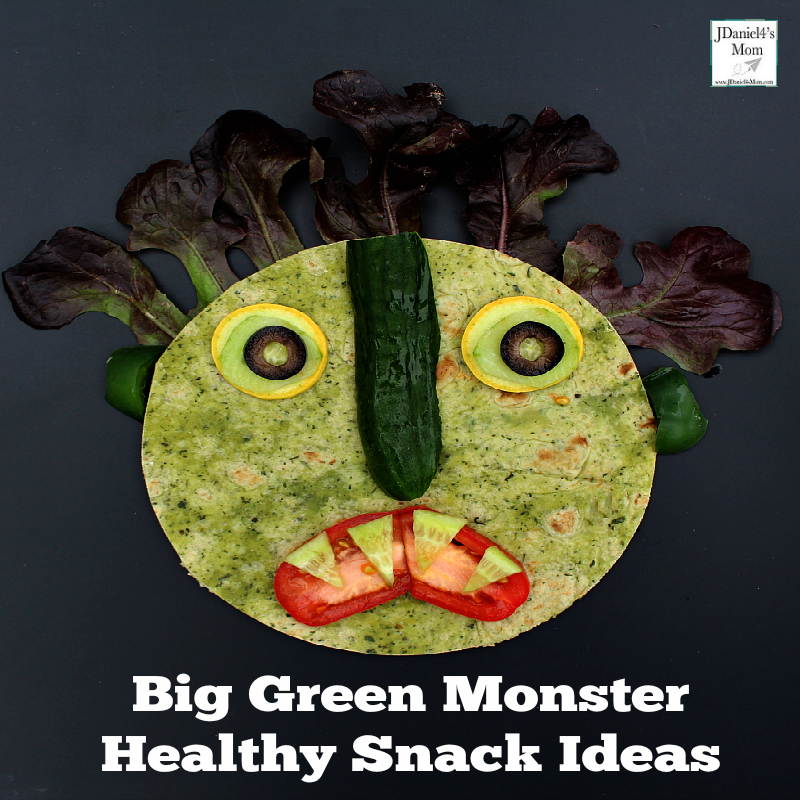 In the book Go, Away Big Green Monster children build and unbuild a big green monster as they turn the pages of the book. Your children will have fun building their own big green monster snack and unbuilding it as they snack on it. I have included a number healthy snack ideas that you can incorporate the big green monster snack.
Big Green Monster Snack
We used vegetables and few snacks to build our big green monster. Below you will find the ingredients we used. At the end of the ingredients list you will find more healthy snack ideas and ingredients ideas.
Ingredients
You will need to decide if you want to precut all the fruits and vegetables with your children or have them help cut them.
Spinach Tortillas (small)
Green Pepper Pieces Cut into Small Ear Shapes
Roma Tomatoes Slices with a Diagonal  Area Cut Out of One of the Sides
English Cucumber Cut into a Nose Shape and Two Small Circles
Yellow Squash Cut into Slices
Black Olives Cut into Slices
Red Leaf Lettuce
Healthy Snack Ideas
If your children don't like tortillas, you can create a ring with peppers around the edge of a plate.
Two large strawberries or a piece of watermelon can be used in place of the tomatoes.
Water chestnuts can be used in place of the cucumbers for teeth.
A pickle spear can be used instead of the cucumber for the nose and eyes.
Bananas could be used instead of the yellow squash. I don't know how they would taste with pickle chip placed on it.
Black grapes could be used instead of the olives.
Building the Green Monster
Your children will need to start by placing the spinach tortilla on a plate.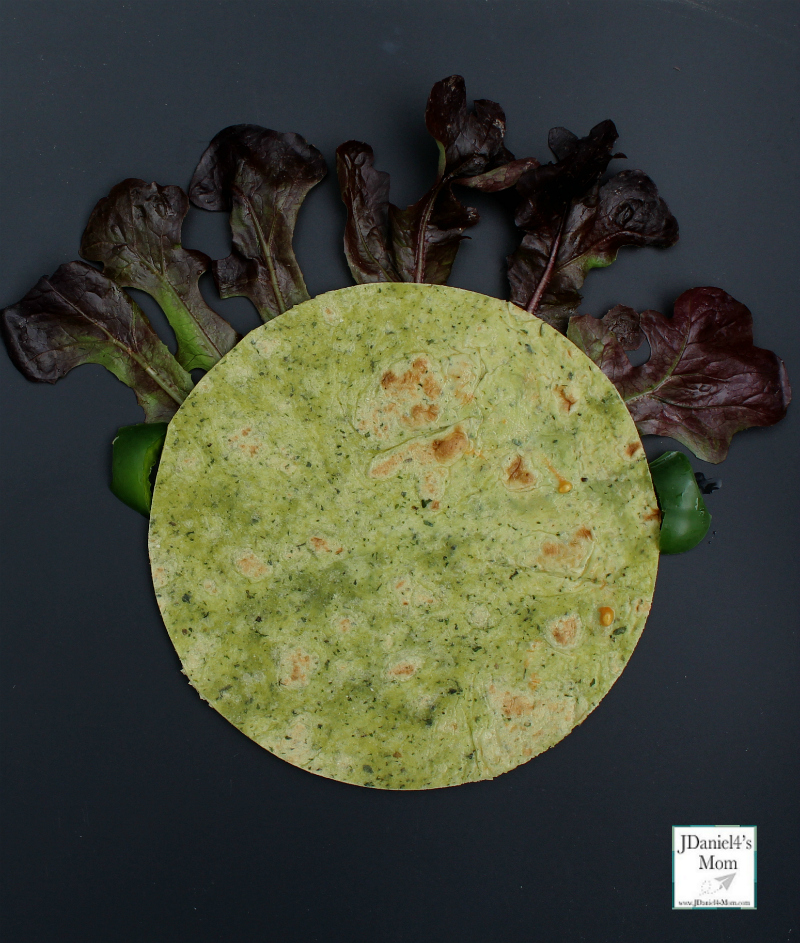 Then they will tuck several leaves of red lettuce behind the tortilla.
Next, You will place the green pepper ears on either side of the tortilla.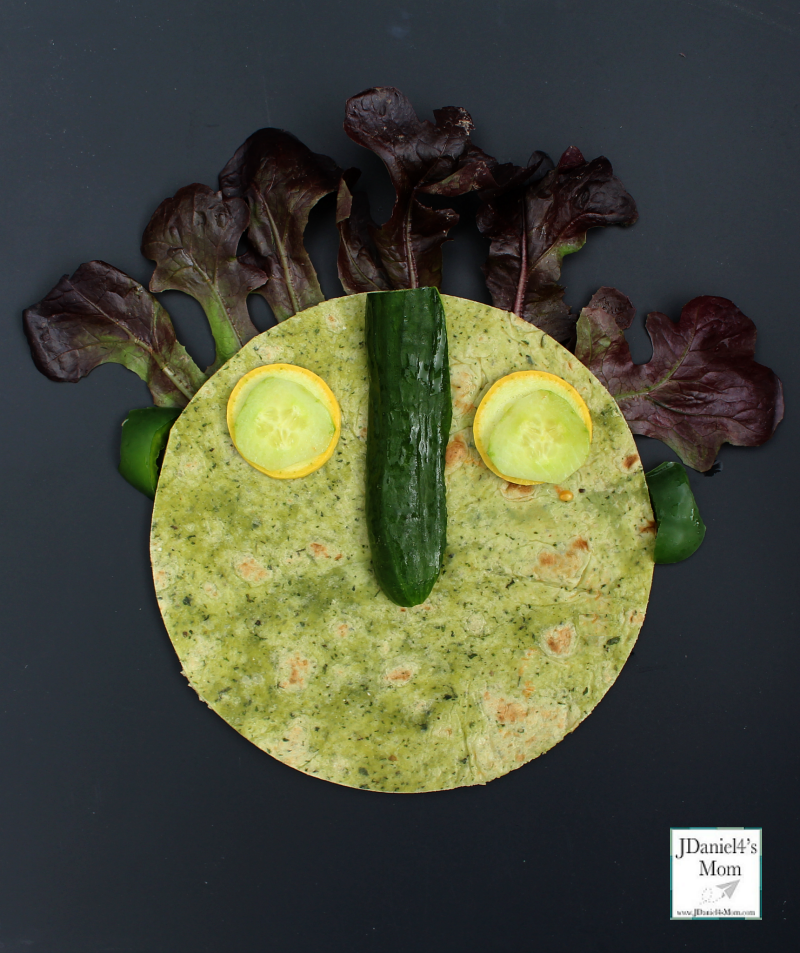 Then it is time to add the cucumber nose and the eyes made of squash and cucumbers to the tortilla.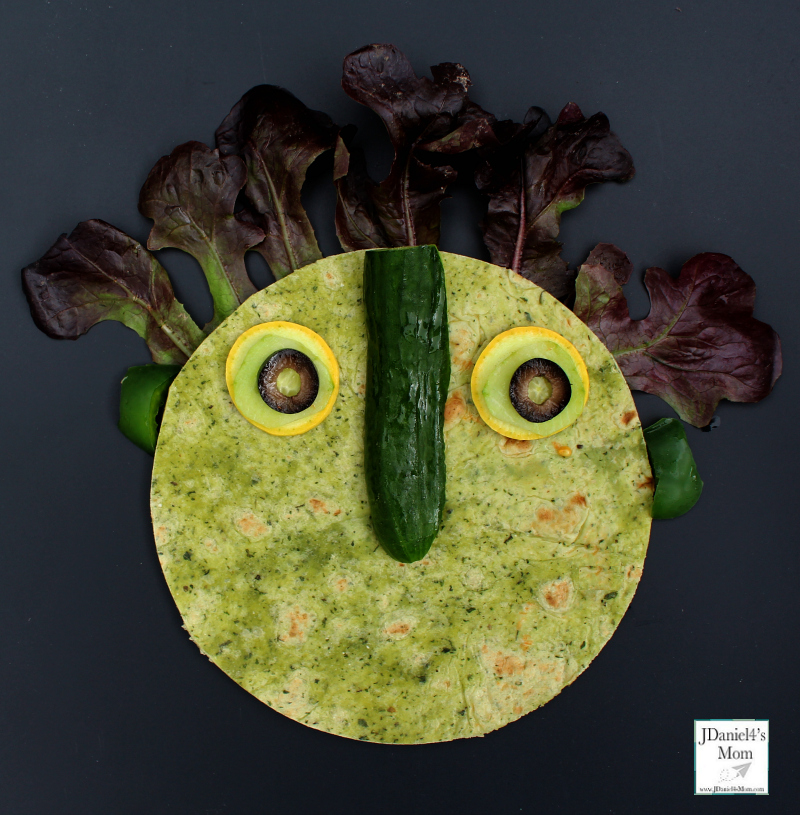 Black olive slices are then placed on the cucumber slices.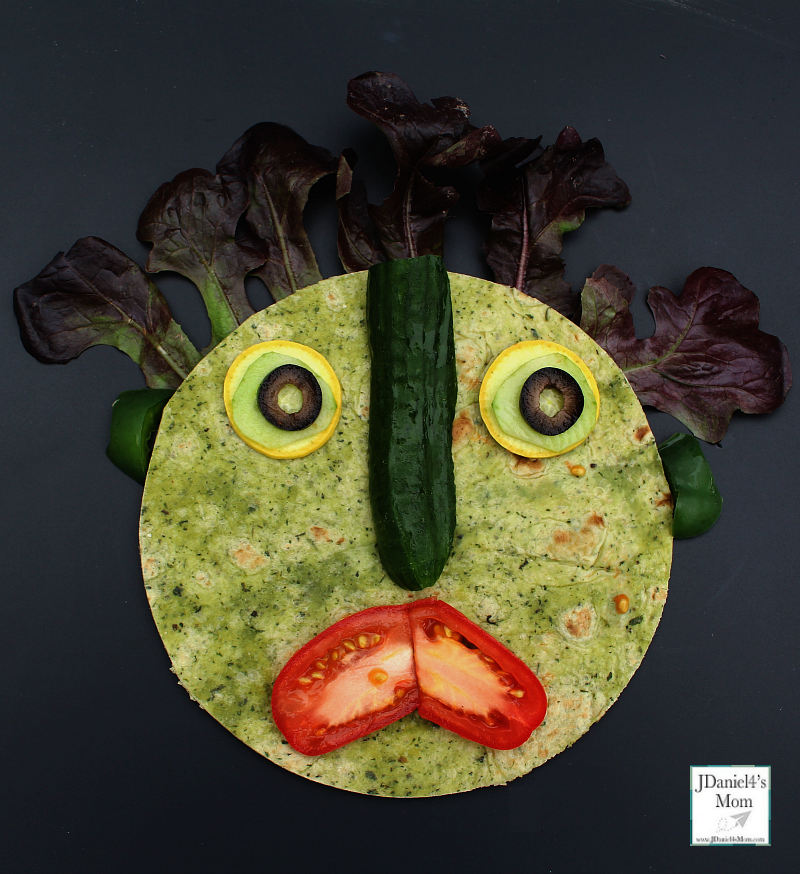 After the eyes are in place, it is time to add the mouth. The two Roma tomato slices will need to be placed upside down in heart shape below the nose.
Once the big green monster is built, it will be fun to unbuild it. I bet it will be one of your children's favorite healthy snack ideas.
Here are some other activities based on the book Go Away, Big Green Monster:
Monster Themed Name Necklace Craft- The Educators' Spin On It 
Go Away Big Green Monster Slime – Still Playing School
Easy Finger-painted Monsters for Toddlers- Toddler Approved
Playdough Monster Invitation to Play – My Bored Toddler
Monster Cake Pops – Rainy Day Mum
Colorful Monsters Printable Worksheet-The Moments at Home
Puffy Paint Monster Craft – To Be A Kid Again
Monster Leaf Puppet Craft – Messy Little Monster
Feed the Monster Game – Mama Smiles
Magnetic Shape Monsters- Teach Beside Me
Mini Eraser Monster Counting Printables – Artsy Momma