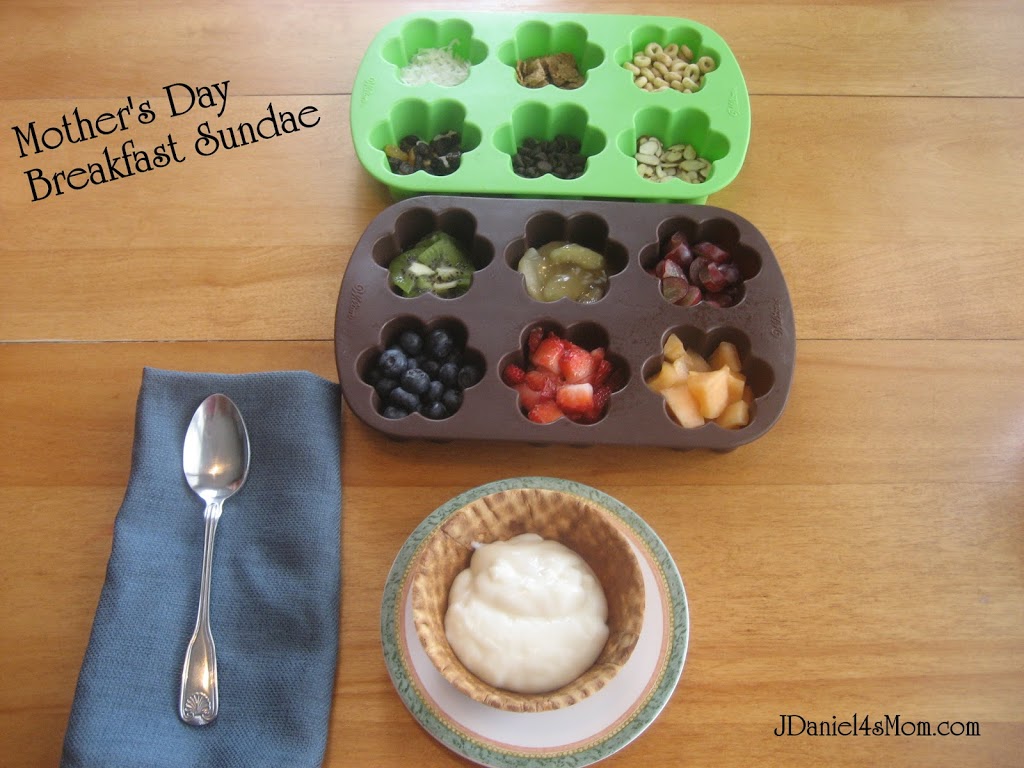 Next Sunday is Mother's Day and I am hoping that by doing a practice run with JDaniel on how to create a breakfast sundae a week early he will be able to help my husband create one for me.  Doing a test run also gave us a chance to do a taste test.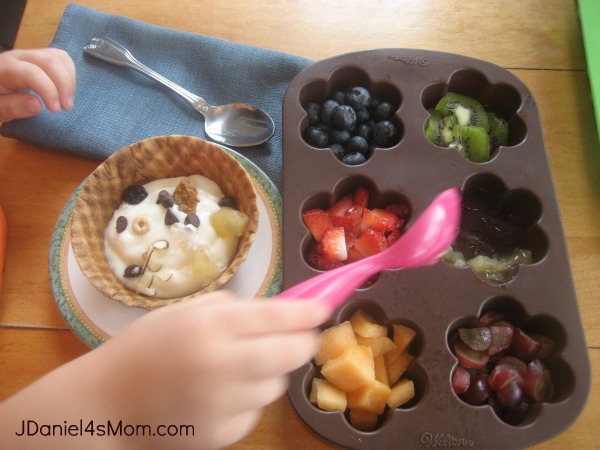 I plan to have muffin tins filled with the same ingredients we used in the dry run in the fridge ready to go the night before Mother's Day.
What was in the tins?
The green tin contains coconut flakes, raisin bran like cereal, honey nut loops, dried fruit, chocolate chips, and almonds.
The brown tin contains kiwi slices, baked apples, slice grapes, blueberries, sliced strawberries, and cantaloupe.
If you try making breakfast sundaes at your house, feel free to fill your muffin tins with the topping that you like best.
Here are some other topping ideas:
raspberries
blackberries
honeydew melon
granola
mandarin oranges
fruit cocktail
golden raisins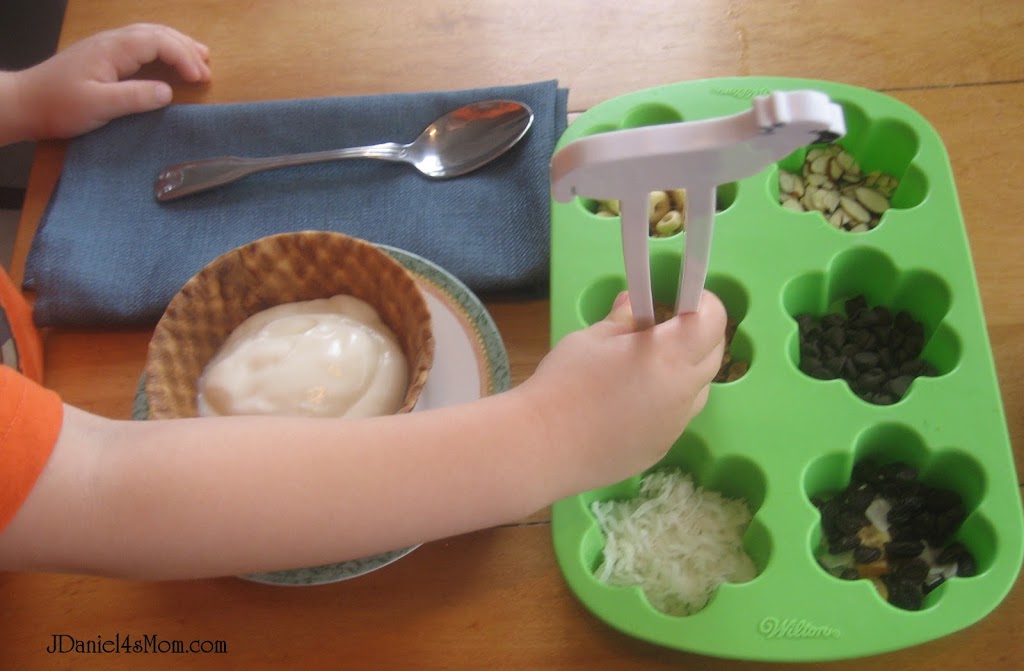 JDaniel tried using chopsticks to move the ingredients into his waffle cone bowl filled with vanilla yogurt to build his breakfast sundae. They were difficult to use with the little pieces of food he tried to pick up. The little piece kept falling out.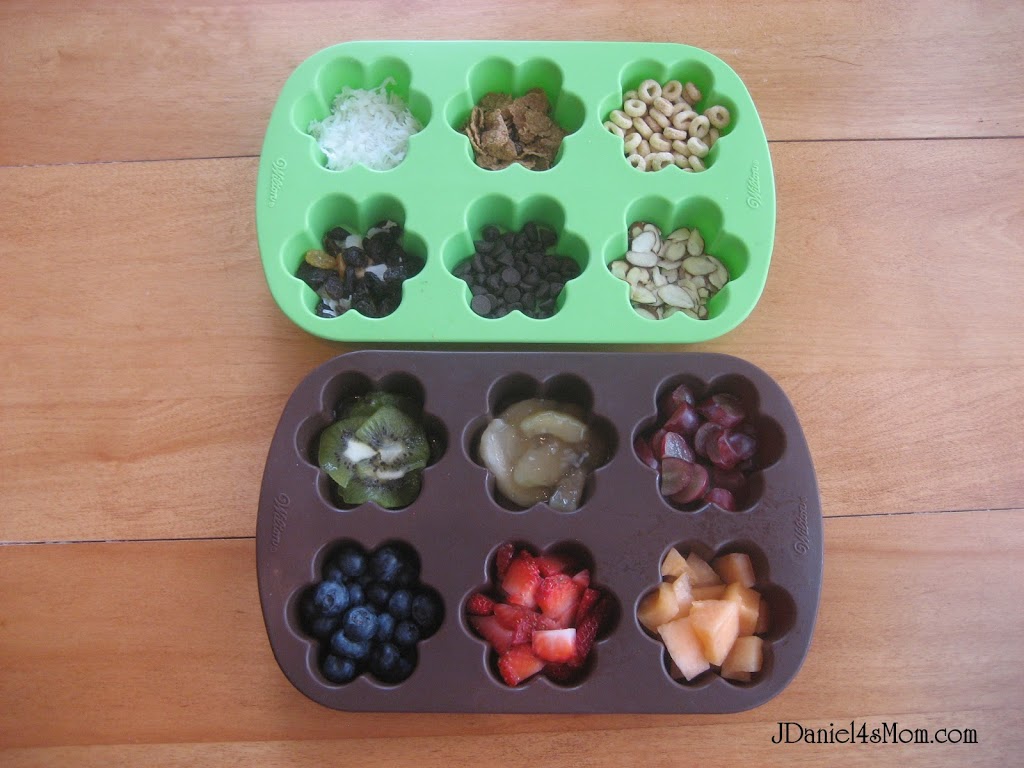 A large spoon did a much better job. JDaniel was able to use it to scrap the cup that contained the baked apples out easily. I will have to let you know next week how the guys do on Mother's Day. I am looking forward to this simple and tasty treat.
 If you like this food creation, here are some more food creations you will love.
Sunflower Snack for Mother's Day
Fun and Healthy Mother's Day Bouquet
What are you hoping to get for Mother's Day from your family?