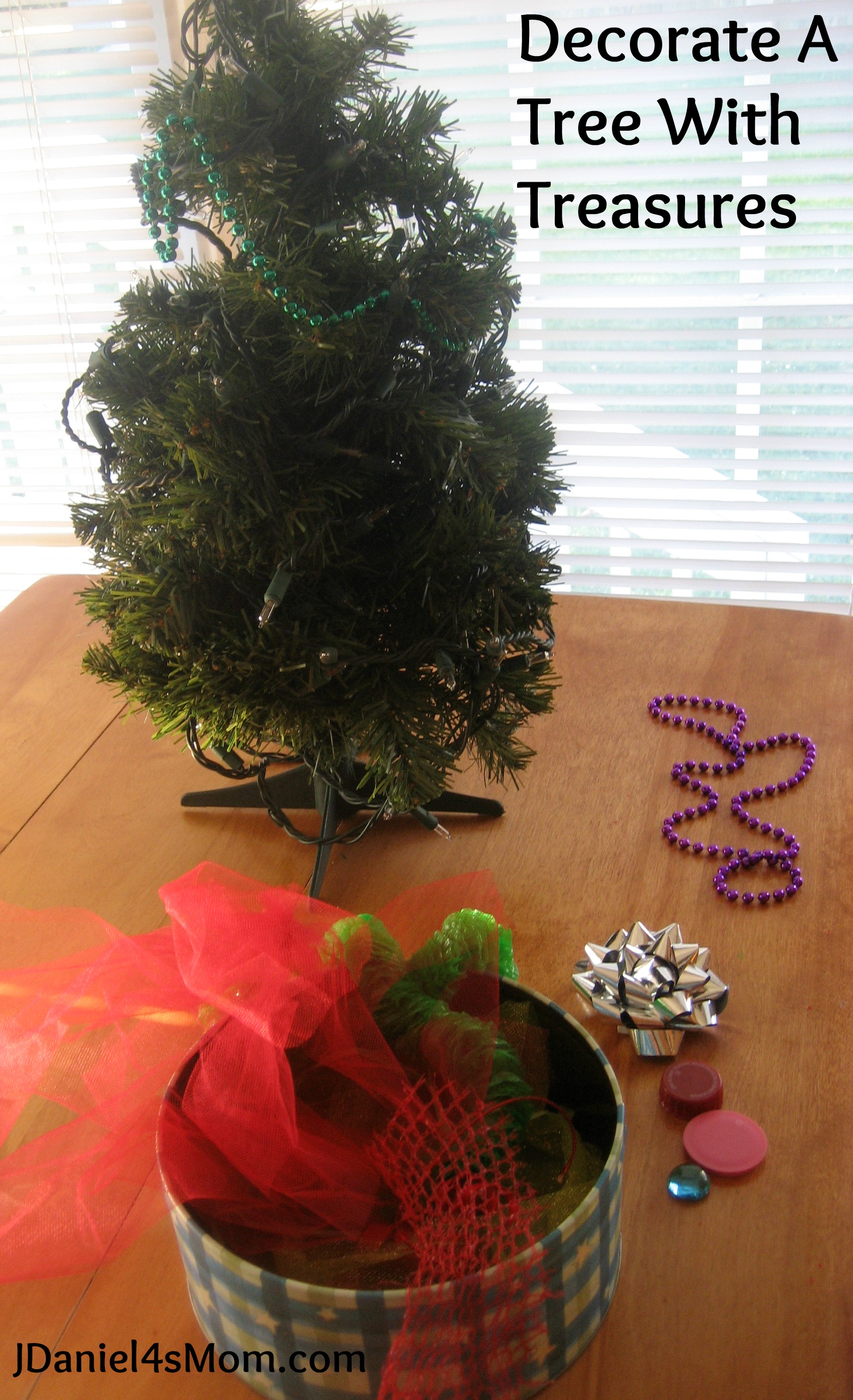 One of the things on our list of
twenty five things to do before Christmas
 was to go visit the Festival of Trees in downtown Greenville at the Hyatt Hotel. JDaniel's preschool had sponsored and decorated a tree that was  to be on display and I wanted him to see it. JDaniel's school tree had a Happy Birthday to Jesus theme. It was such fun to see the birthday hats that his teacher has worked on right there on the tree.There were many trees on display. I think that there were at least twenty five of them. Some displayed a theme that fit the business that had sponsored the tree and others were decorated by school using homemade ornaments. On the way home I thought about all those uniquely decorated and beautiful trees. There weren't any that were the same. Each displayed the personality of its designer. We needed to have one of our Christmas activities be decorating our own personal tree.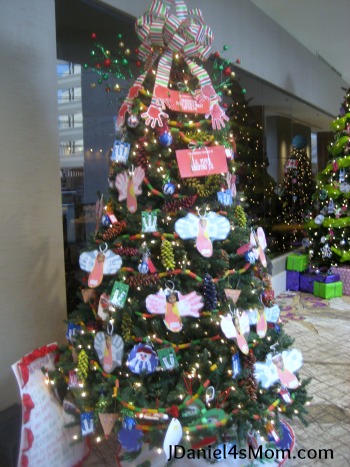 We have a three foot tree that we put out for JDaniel upstairs that had yet to be decorated. Seeing all those wonderful trees gave me an idea. Why not have JDaniel decorate the tree with recycled treasures. He loves to collect treasures and used them to create with.
JDaniel and I scoured the house and garage looking for things that he could use to decorate the tree.
Here are some of the things we found for our Christmas activities treasure tree:
Mardi Gras Beads
Hawaiian Lei
Netting From a Bag of Sweet Potatoes
Bottle Caps and Lids
Tulle from last Christmas
Stickers leftover from decorating Party Hat Christmas Trees
Ribbons and Bows
Bread Tags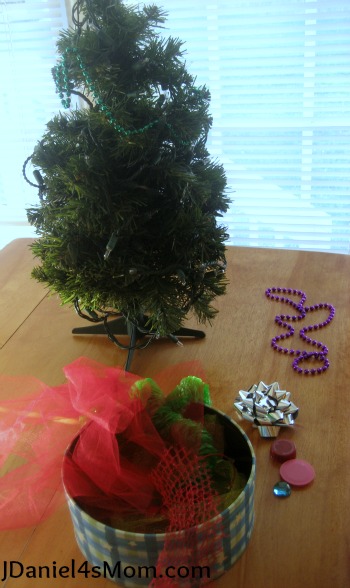 After we had gathered all the items that could be used to decorate, JDaniel started creating. This was going to be a "Do Your Own Thing" tree JDaniel informed me.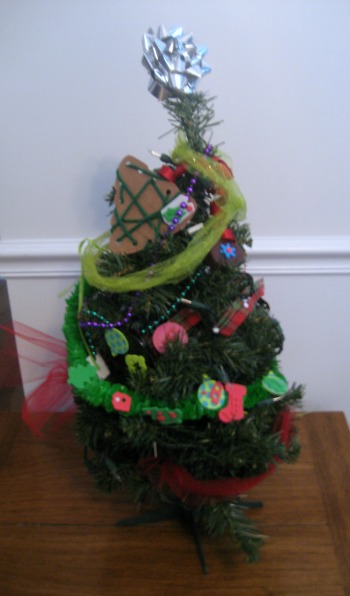 He had a wonderful time putting things on the tree and taking them off. Things were placed over and over again in new spots. Decorating a tree is very serious business and he was going to make sure it was done well. He did a great job with the tree. I love the idea of a Hawaiian lei garland and bow star.
The lei ended up being decorated with foam stickers as did old jar lids and the tree limbs themselves. It was such fun to sit back and watch him work. Old bread tags made wonderful ornaments and ribbon pieces were shoved (placed) into branches to make really whimsical decorations.
He is going to redecorate this tree many times until Christmas I think. It will be fun to watch him create and recreate decorations. I don't mind I love that he has made recycled treasures into a wonderful Christmas treasure three. He also worked on his small motor, creativity, and planning skills while doing it.
Here are some more Christmas activities:
Fine Motor Christmas Activities
You will find more Christmas activities on my Christmas Learning Activities board on Pinterest.
What sensory activities have your children been working on?