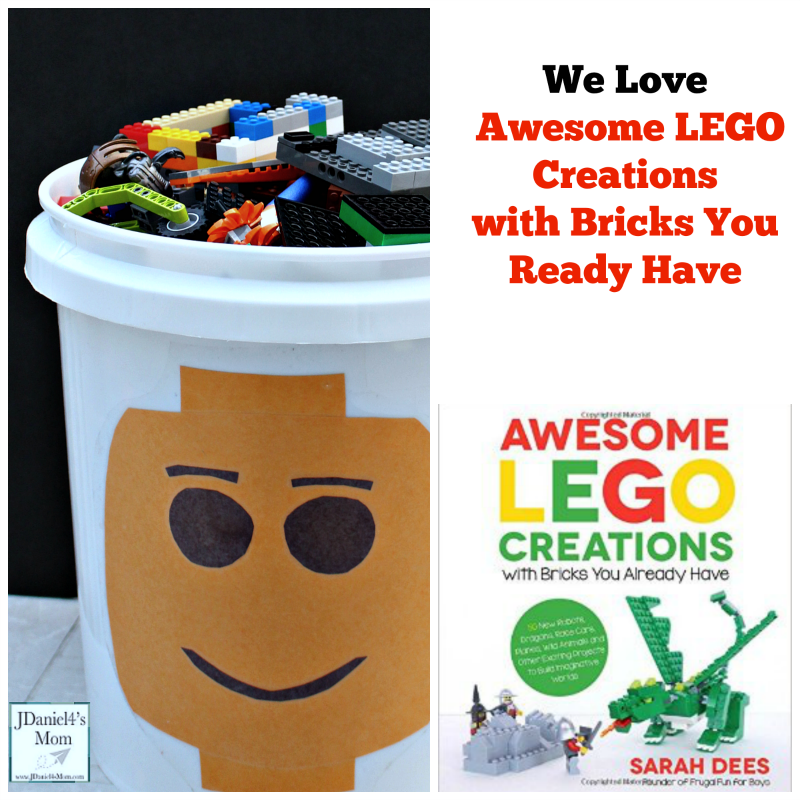 Some children dive right into a bucket of LEGO and start building. They just know what they want to build. Others love to build with LEGO, but don't seem to know what they want to build. If you have kept the manual that came with your LEGO kits then  your children may look through them for ideas. Another wonderful new source for building ideas is Awesome LEGO Creations with Bricks You Already Have by Sarah Dees.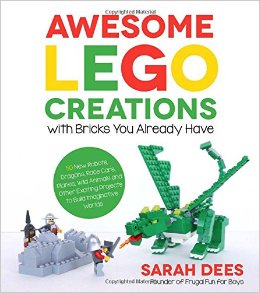 Your children will love building the creations featured in Awesome LEGO Creations with the blocks you already have.  They will love building things like vets office and a giant monkey.
One of the best things about Awesome LEGO Creations is that beyond being a building book it gets kids' minds thinking about other things they can build. It will totally inspire your children to think of what they can build similar to the project in the book.
I love that the book has complete lists of what bricks you will need to create each object or scene. JDaniel has been given so many LEGO sets for this birthday and Christmas. We have buckets and bins overflowing with bricks.  We will probably have most of the bricks listed for an building project in the book. I bet your children do too.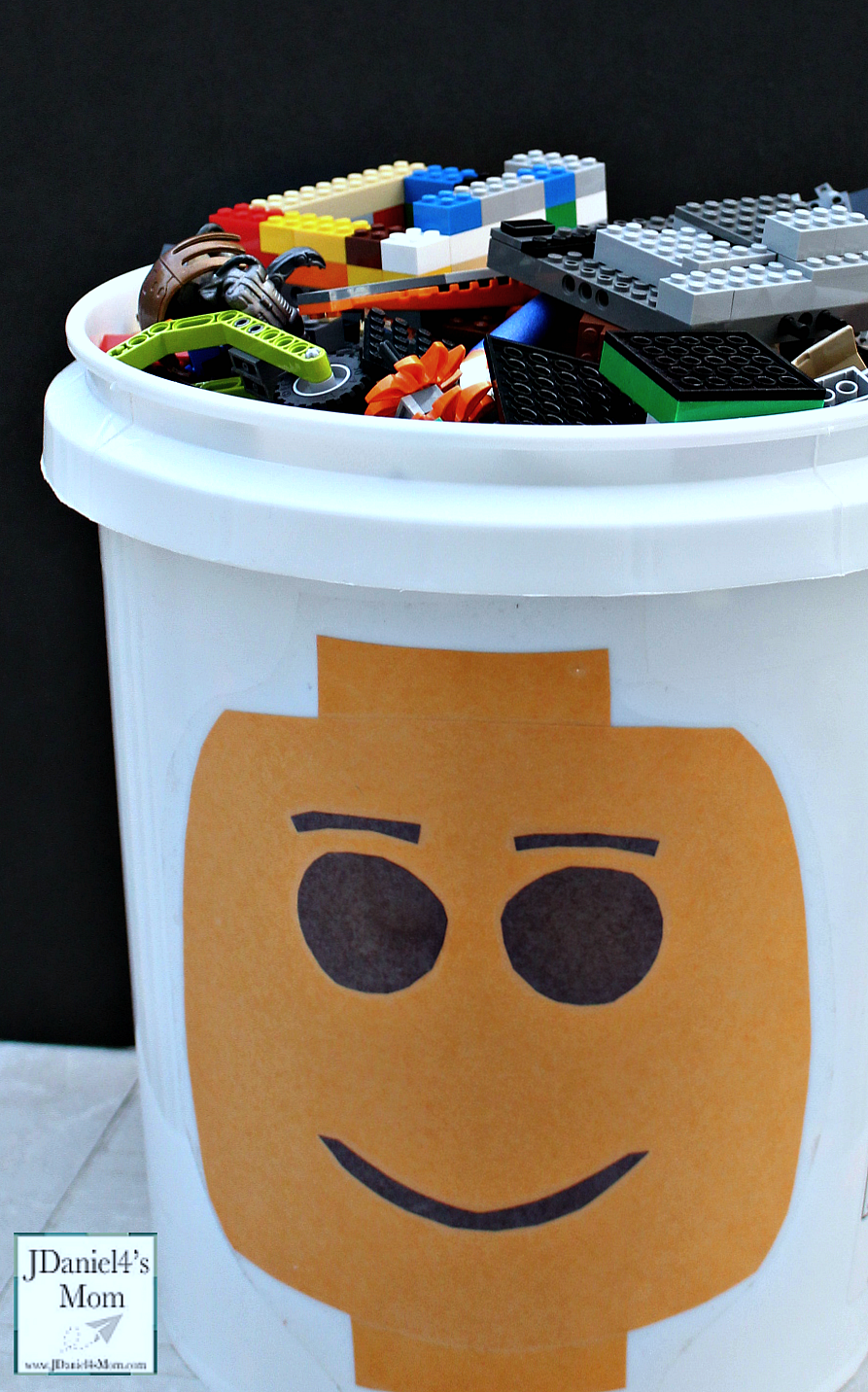 If you are looking for a wonderful birthday or holiday gift to give to your favorite LEGO builder, Awesome LEGO Creations with Bricks You Already Have. Awesome LEGO creations really should be at the top of your shopping list. The LEGO Classic Large Creative Brick Box  would be great to give along with the book. It has close to 800  traditional and special bricks.
Here are some LEGO creations we have made at our house:
Ocean Life Creation and Ocean Building Mat
Groundhog Made with LEGO and Shadow Experiment