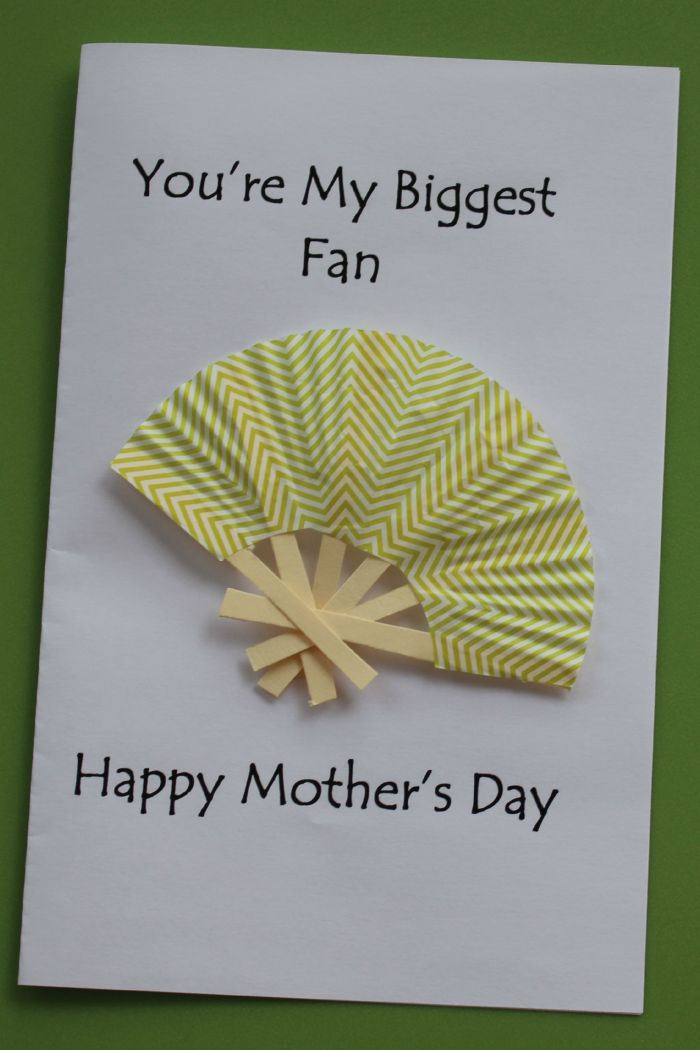 Earlier this week I shared a Mothers Day card idea that children in the primary grades or preschool could make for their moms for Mothers Day and today I have a card for older children to make. This card requires that children have mastered cutting and precise gluing. While some younger children could do both of those things, there may be some that would be frustrated while this "Biggest Fan" card. That is why I have made two Mothers Day cards that you could create.
I went ahead a made you a  printable fan card you can print out to save you some time. You may decide you want to have your children write out the card's cover message in their own writing. They could also compose the text and choose the font of a computer.
Hint:
If you choose to have your children create their own text on card stock or white paper, make sure that there is enough room in the center of the card for the fan. I had to change the margins and text placement several times to get it the place wide enough for the fan.
The link below is an affiliate link.
Once you have text on the card, it is time to create the fan. You can use a decorative cupcake liner or baking cup like we did or a liner that is a single color.  You may want to put out a bunch of them and have your children decide what type of liner that they want to use.
Supplies Needed for Creating This Card
Cupcake liners
File folder
White card stock or paper
Glue stick
Scissors
Steps for Creating the Fan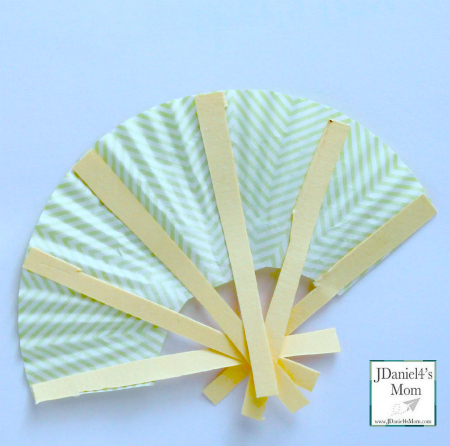 Fold the cupcake liner in half to create a fold.
Cut the cupcake liner in half by cutting the line you created when you folded it.
Cut in along the creased arc created by the divide between the liner's base and ruffled sides.
Cut six narrow strips out of a manila file folder. They will be the fan's ribs or sticks.
Glue the ribs in place on the back of the fan.
Turn the fan over and trim the ribs so that they are all the same length or close to it. We had one rib that was shorter than the others by a little bit.
Once the fan has dried, you can glue it to the front of the card.
Mothers Day Cards Messages
You may decide to have your children write a letter or a short note on the inside of the card sharing why they think their mom is their biggest fan. They could also draw a picture of their mom being their biggest fan or maybe even a cartoon conversation.
The craft fan on the outside of the card will be standard on everyone's cards. It is the message they place in each of their Mothers Day cards that will make it truly unique and special.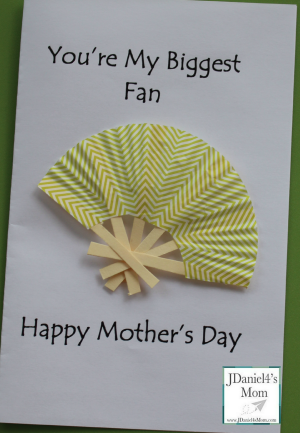 Other Mothers Day Cards and Gifts You Can Make
Homemade Mothers Day Cards That are Heart Felt
How to Make a Mother's Day Paper Flower Bouquet
My Fingerprints Poem and Craft
You will find more Mother's Day ideas on my Mother's Day Pinterest board. I hope you will stop by and check them out.