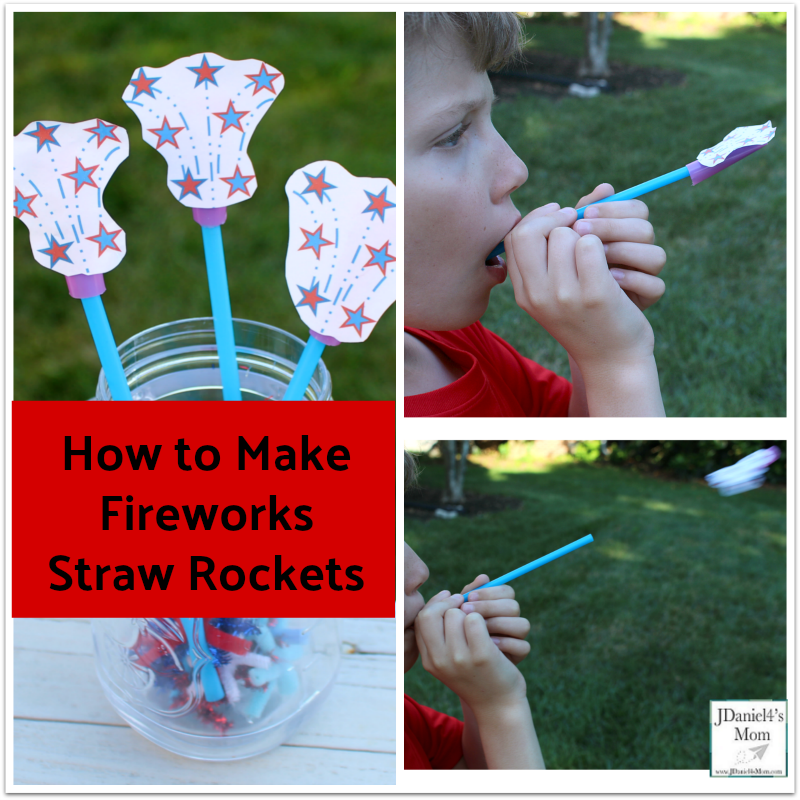 You really seemed to enjoy the Leap Frog Straw Rockets I shared with you a few weeks ago. With the 4th of July right around the corner, I thought you might enjoy fireworks themed straw rockets.  It might be fun to have your children do a 4th of July picnic early in the day or right before it gets darks and the real fireworks go off.
The leap frog straw rocket activity was designed to horizontally with a measuring tape on the ground. This straw rocket activity was designed to do vertically or diagonally. You can put up a tall pole or rod for your children reach the top of if you want to measure it distance
Creating a 4th of July Straw Rockets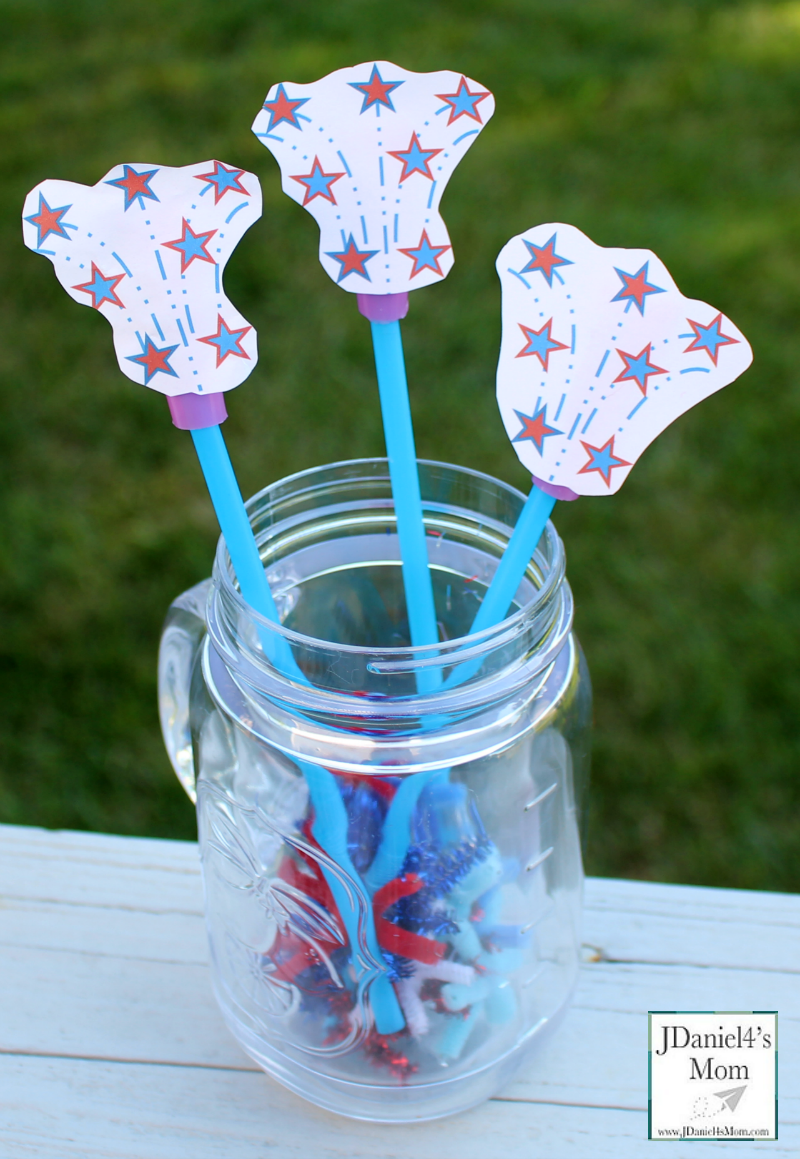 You will need to print out the Fireworks Straw Rocket Printables. There are a number of pictures of fireworks on this page. You will need to cut each of the fireworks from the page for your children to use.  You can cut smoothly around the fireworks or cut in curves.  We cut ours out in curves.
Your children will not need a lot of supplies to put the straw rockets together. Here is what you will need:
Supplies
Links below are affiliate links.
Putting Together the Straw Rockets
First, we cut a piece off a drinking straw that was about 2 1/2 inches long.
Then we taped one of the straw shut.
Next, we taped the fireworks to the straw section. You can totally have your kids tape the fireworks to the straw if you like.
Finally, we placed the straw section on the end of a full-size straw. The extra large straw will be the launcher.
Launching the Straw Rockets
There are several ways to launch the straw rocket. If you want your children to launch them vertically, they can lay on the ground. They could also place the bendy end of the straw in their mouths and tip the long end up into the air. Both ways will cause the rock to soar upwards.
The second way is the diagonal approach. Children can place the straw in their mouth and aim it slightly up. This will cause the rocket to travel horizontally.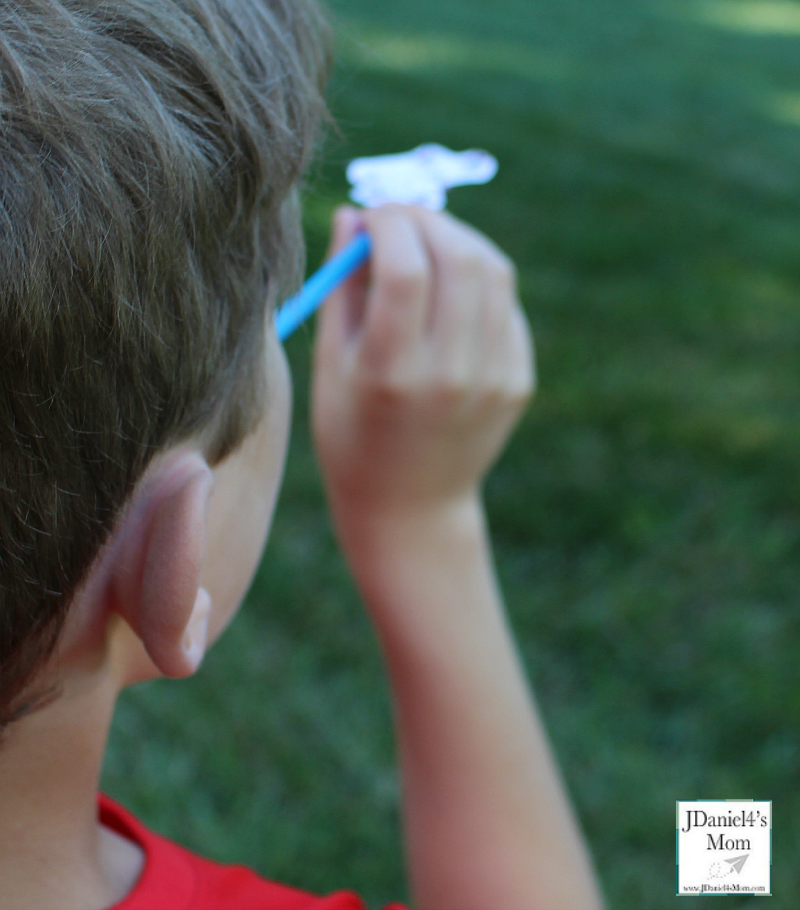 I bet your children will want to try both approaches to see which way works better for them. Some children might find one way is easier for them then the other. My son really like shooting the straw rockets diagonally.
Tying the Activity into a Book
You may want to read a fireworks-themed book to your children before or after creating the fireworks straw rocket. Here are some wonderful fireworks-themed books.
Links below are affiliate links.
Red, White, and Boom!

The Night Before the Fourth of July

Fourth of July Mice!