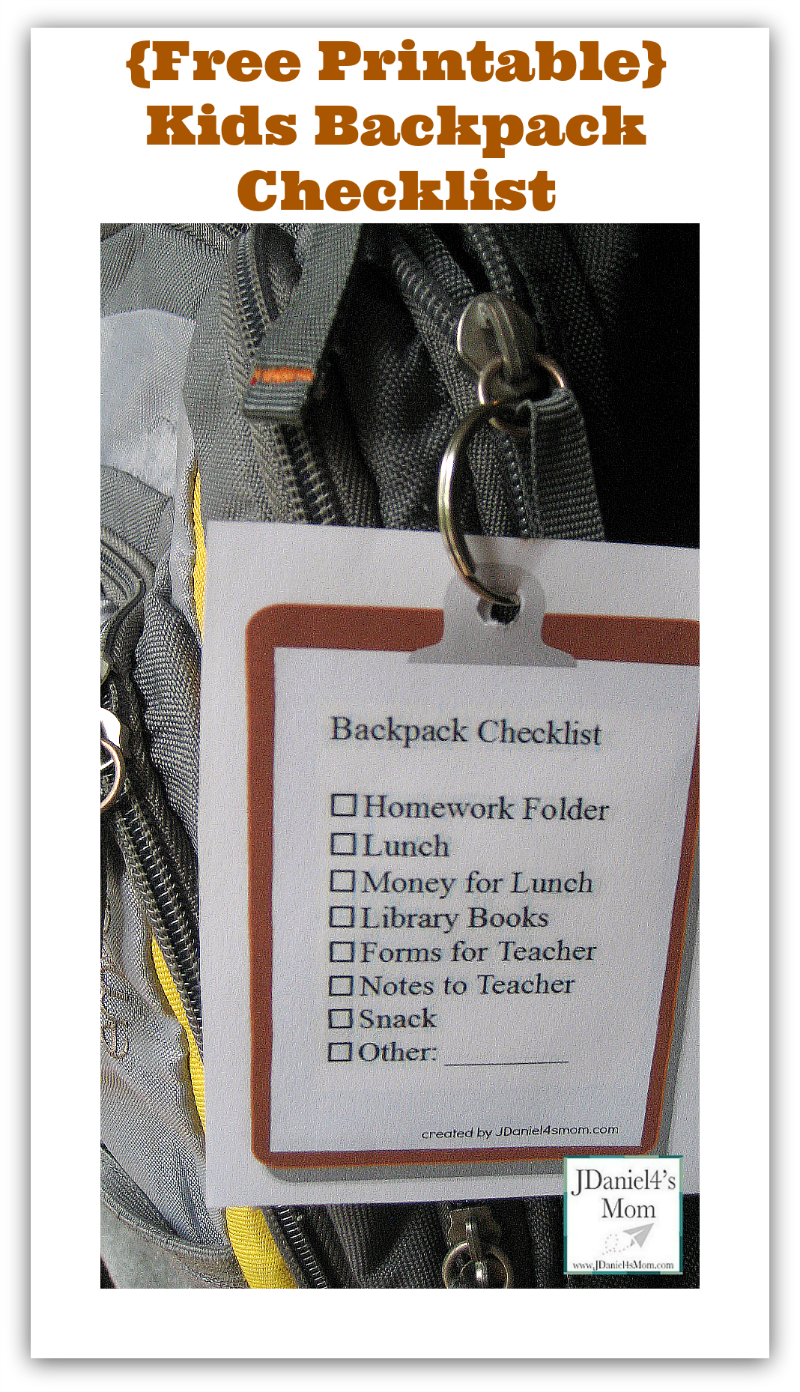 Yesterday I shared with you tips for selecting kids backpacks. Today I want to share with you a free printable I created to help insure that kids backpacks have everything that they need in them when your children head to school every morning.  Two amazing things about this  printable copy of the backpack checklist are that it can be attached to your kid's backpacks and that it includes all the major items that need to be in their backpacks.
Wait! You may be thinking I don't need all of these things in my kids backpacks. They really need to have  x,y, and z in their backpacks instead. That maybe true. Rather than create a list that would just work for my son or one that was really long  and includes tons of items  I tried to keep this list pretty general. I didn't list the things that will go into his backpack from time to time.  There are probably some things like a jacket or extra clothes that may be in my son's backpack during the year. I did create a space to write in an additional item space  for those times or for an item I might have left off.
Using the Checklist for Kids Backpacks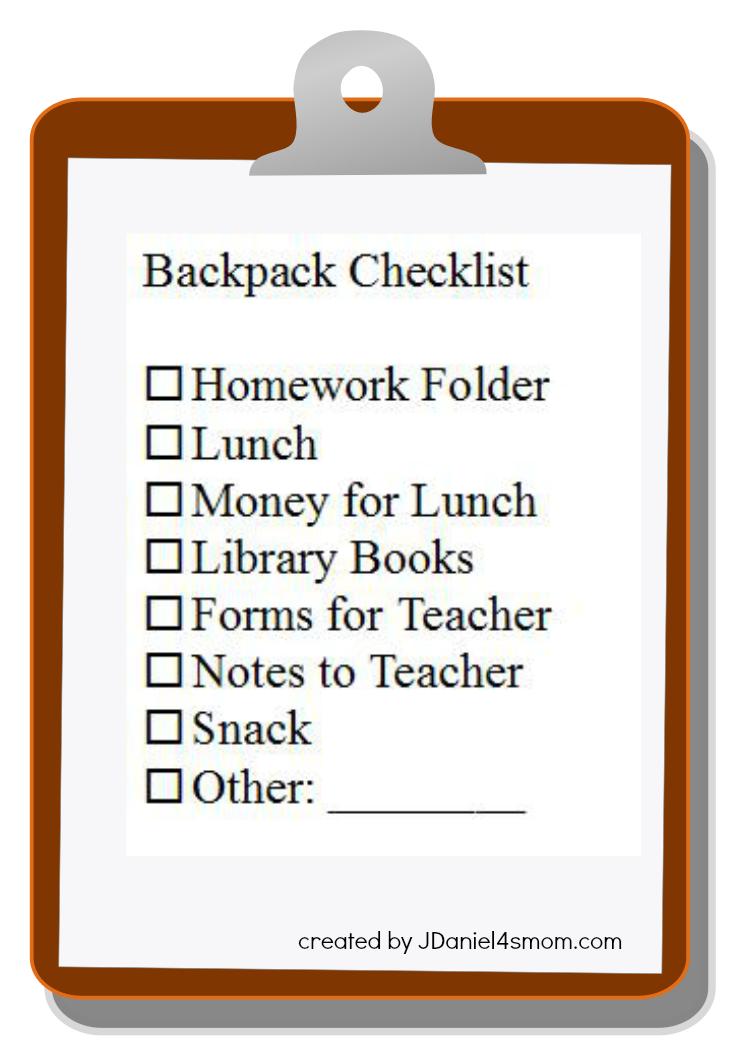 Placing it on your kids backpack
I am simply going to hang the backpack checklist onto my son's backpack. For right now I am using a metal ring that I threaded through a hole punched into the top of the backpack checklist.  Before hanging it on the metal ring I did laminate the checklist. You could easily put the kids backpack checklist in a luggage tag to keep it clean and tear free and then attach the luggage tag to your children's backpack. We didn't have one at home so, I went ahead and laminated the checklist. I think it will stay clean and tear free this way too.
To Check or Not to Check
We may actually put check marks in the boxes beside each of the items for awhile at the beginning of school and again later after school breaks. Once we get into the school year, we will probably just run down the list together. If you have an older child or a very independent mature child who would like to run down the checklist on their own that is great.
Using the Checklist After School
The kids backpack checklist can be used when you are unpacking too. You or your kids can quickly empty their backpacks in the order listed on the checklist to make sure they have brought everything back home (except notes and money that you have sent in.).
Here is a printable copy of the backpack checklist. You can click on the backpack checklist link to the left or the one above. The printable contains four backpack checklists. You can use them for your kids backpacks or you can give some to a friend.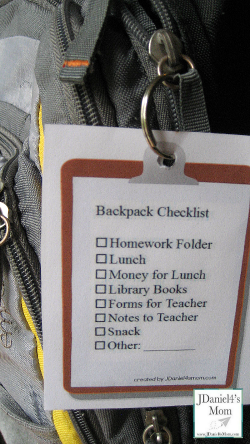 This post is part of a Back to School series I am running this summer. Here are some of the other posts in this series:
12 Back to School Clothing Shopping Tips
Tips for Selecting Kids Backpacks
Update
After sharing this wonderful checklist, I was asked to create a backpack checklist that could be used for going home from school. I recently have created the "Going Home" checklist. Now there are two backpack checklists available that you can laminate back to back. (You can select the one that you feel your child needs most instead of having one on the front and one on the back if you like.) Both the "Going to School" and a "Going Home" checklist are on the same Free Printables Backpack Checklists PDF document  to download on the Free Printables Backpack Checklists post.