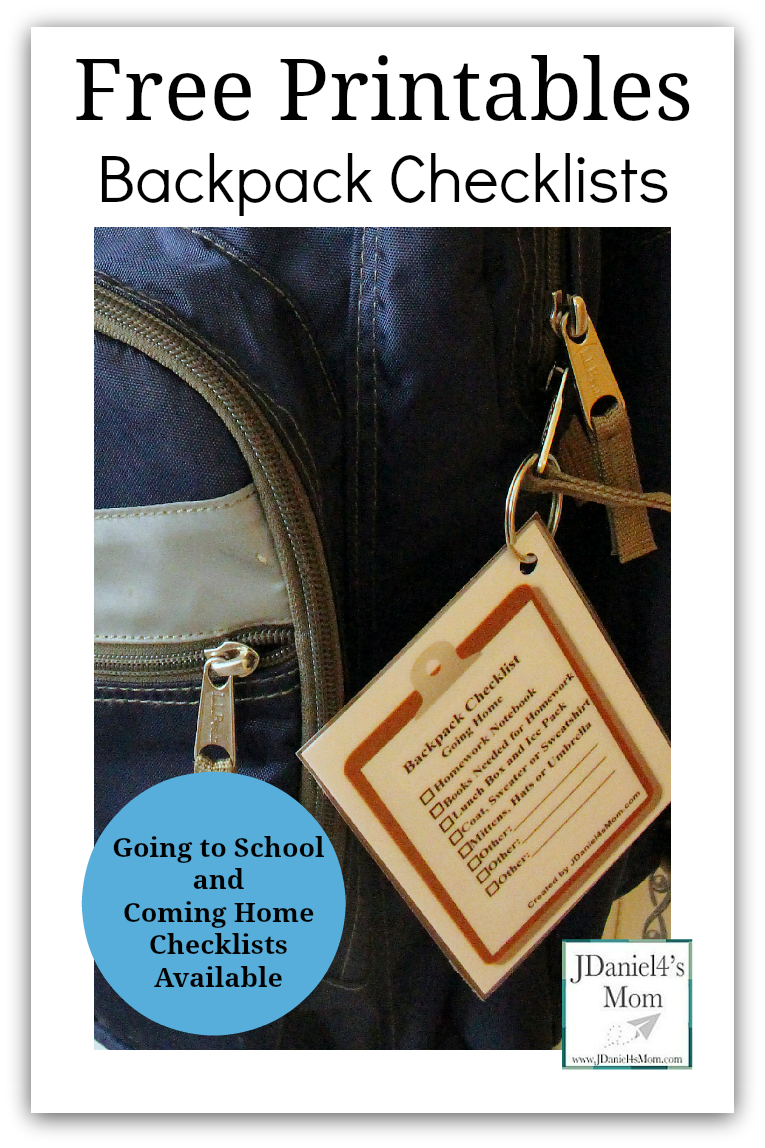 Last year I wrote a series of Back to School posts. There was one post that shared chore charts for before school, after school, and before bedtime. Then there was post of tips for choosing kids backpacks. Another post shared a backpack checklist. The list contained things that children need to remember to take to school everyday.  Recently Happy Hooligans shared a link to the backpack checklist on her Facebook page. A number of her followers asked if I would create a "Going Home" checklist for backpacks. I thought it was an amazing idea!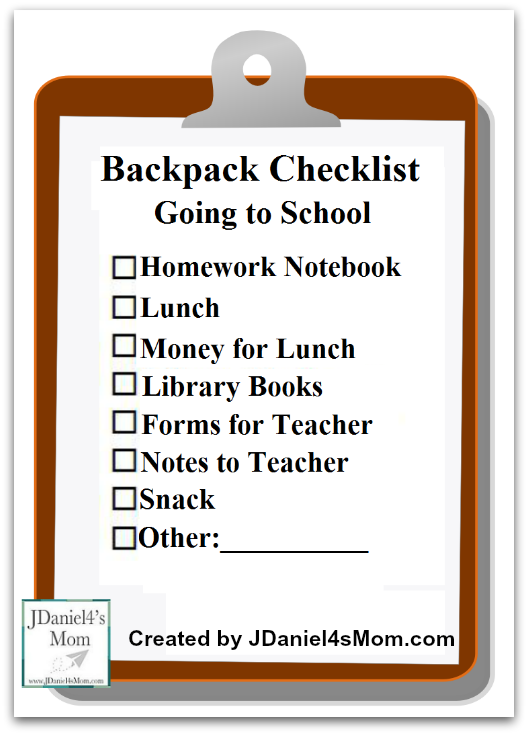 Last year my son and I did have to leave car line, park the car and go into his classroom to get something that he forgot to bring home. It makes so much sense to have a "Going Home" checklist on the back of the "Going to School" checklist.
I tried to think of everything a child might leave at school. Then I asked some friends what their children leave behind at school. What I learned was that a lot of us have very specific things that need to be brought home everyday.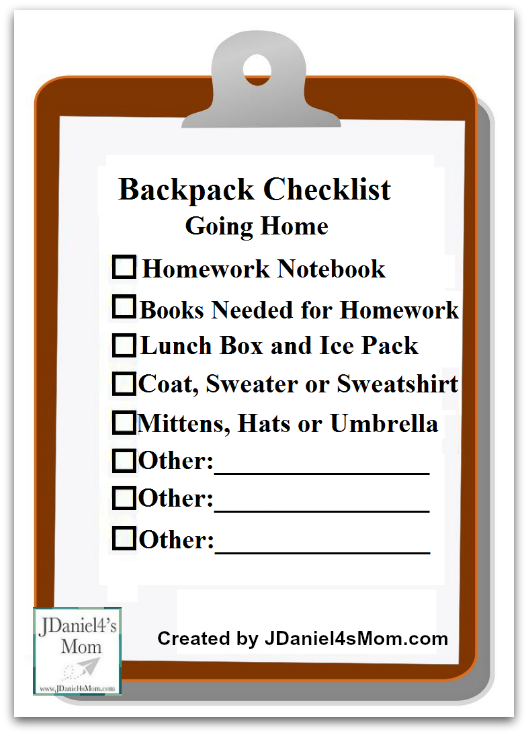 The items that made it on the "Going Home" checklist are pretty generic. Homework related items like a homework folder, agenda, or calendar were just listed at homework notebook. Rather than list all the types of books that kids could bring home  I placed books needed for homework is on the list. Lunch items could have been broken down too. I went with lunch box and ice pack due to the fact that many of us send those to school. If your children need to bring home a thermos or utensils, I decided you could put then beside one of blanks beside the word the other on the list. A short list of clothes that you wear to keep warm were all listed together. (Coats, sweaters, and sweatshirts seemed to things my son and my friend's children left behind.) Mittens, hats, and umbrellas also seemed to be a popular item to have children leave at school. I decide the free printables list needed to include them.
What could be placed on the "Other" blanks? Here are some things I thought of or that friend's shared. I bet you have special things that you will want to add too.
Reading book log
Drink bottle
Scarf
P.E. clothes
Swim gear
Raincoat
Musical instrument
Library book
Show and Tell item
One of the important items that was mentioned by friends that I didn't list was your children's backpack. Without the backpack you will be missing everything you need to have come home. I don't think they are the only parent that has had to go back to school to get the backpack that didn't make it home.
Last year's backpack checklist is still available. I did make two new checklists. The first one looks just like last year's backpack checklist, but now says "Going to School". Then there is the "Going Home" checklist. The Free Printables Backpack Checklists are available for you on a PDF. You can print out copies of both lists and laminate them back to back.
With a reminder to check their backpack list everyday before they leave school I am hoping kids won't forget the things they need in their backpacks this year. Let me know if you try these free printables backpack checklists. I would love to know how they worked for you.