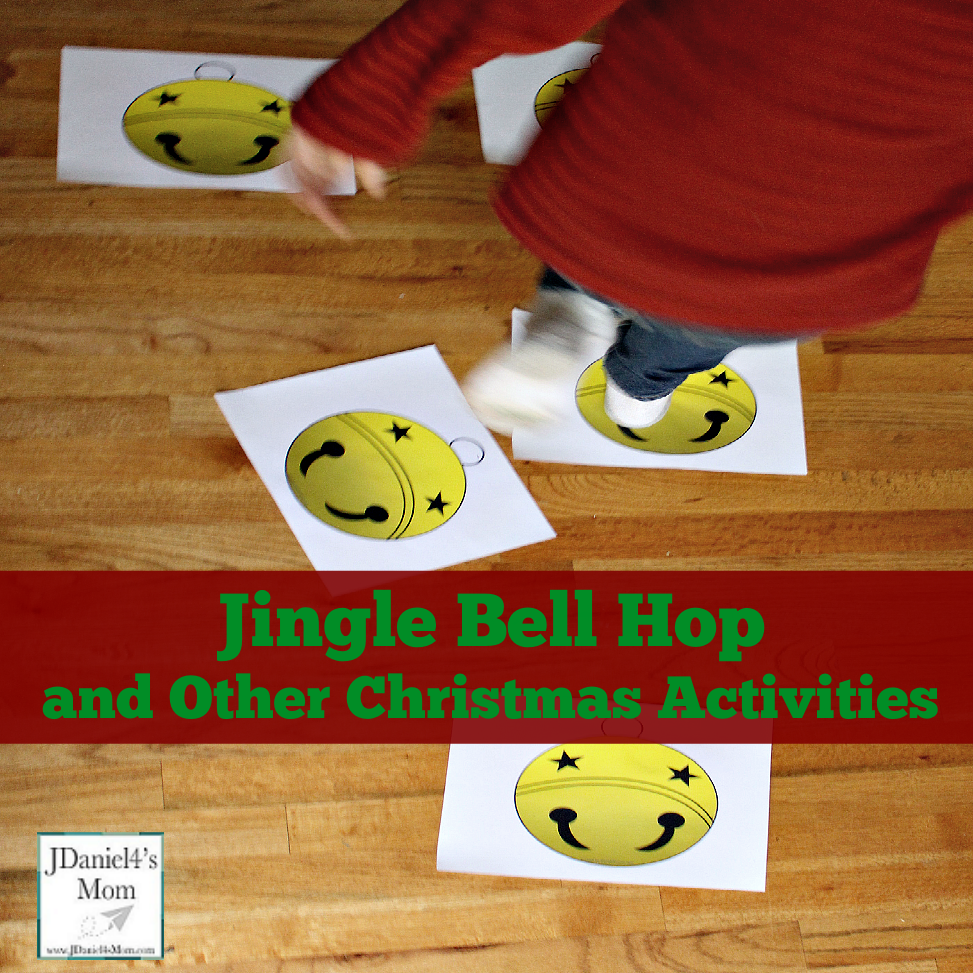 This post contains affiliate links.
After watching the movie
or reading the book
The Polar Express, your children may need to get up and move. I created a set of jingle cards that can be used to do a number of Christmas activities.
Christmas Activities
Gross Motor Activity
I had my son hop from bell to bell after laying out a number of cards like stepping stones. You could have your children choose to move in a variety of other ways.
Here some ways they could move:
skip
jump
trot
tip-toe
gallop
slide
jump
Tip: We tried to move from bell to bell while the bells hadn't been taped down. You will want to tape the bells down so, they don't slide around on the floor.
Concentration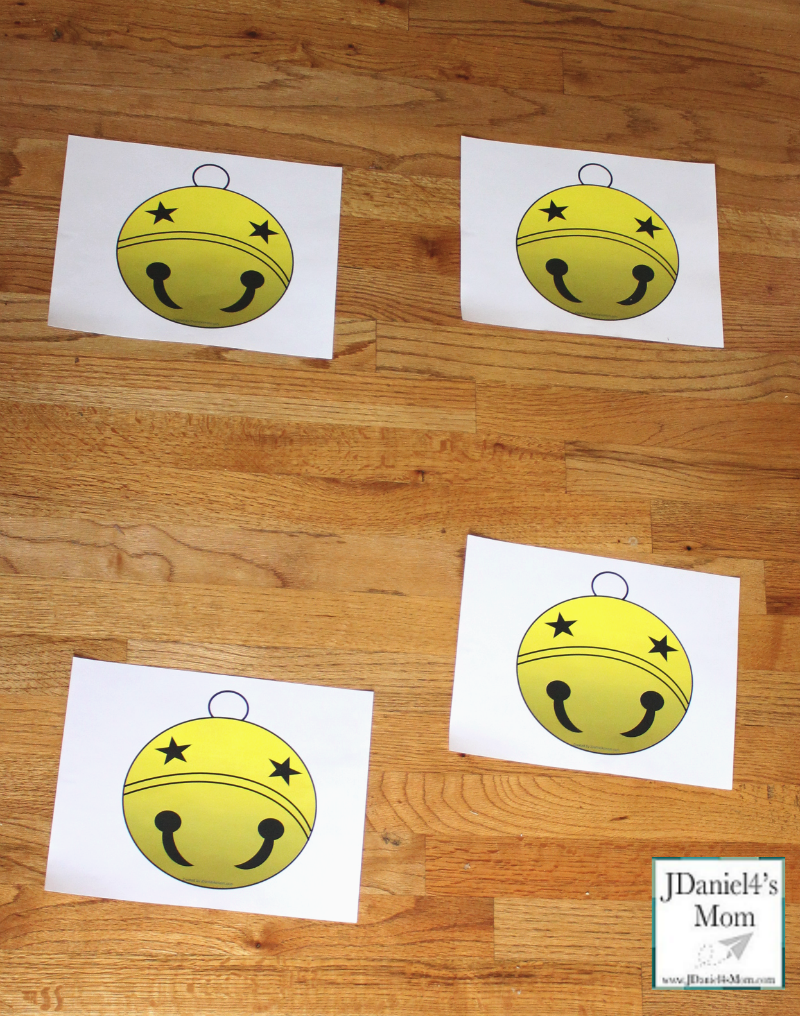 You could write a number or letter on the bells. You will want to have two cards with each letter or number displayed on it. Then turn the cards upside down and have your children try to find each bells match.
Hide the Bell
You can hide a printout of the bell somewhere around your house or in your room. Then you can give you kids clues as to where to find it. When they get close to it, you can say that they are getting hot. When they get further away from it, you can say that they are getting cold.
Counting Workspace
Here are some ways to use the jingle bell printable to do several different Christmas activities:
You pass out a jingle bell printable and a cup of bells. Then have your children count on how many bells they have.
Next you could have them sort the bells into piles by color.
Finally you could have them place the bells on the arc on the inside of the bell with chopsticks.
Here are some more jingle bell Christmas activities to do with your kids:
Polar Express Printable -Jingle Bell Count
Jingle Bell Sticks from Rockabye Butterfly
Preschool Science with Jingle Bells from Fun-A- Day
Jingle Bell Color Sorting from Sugar Aunts