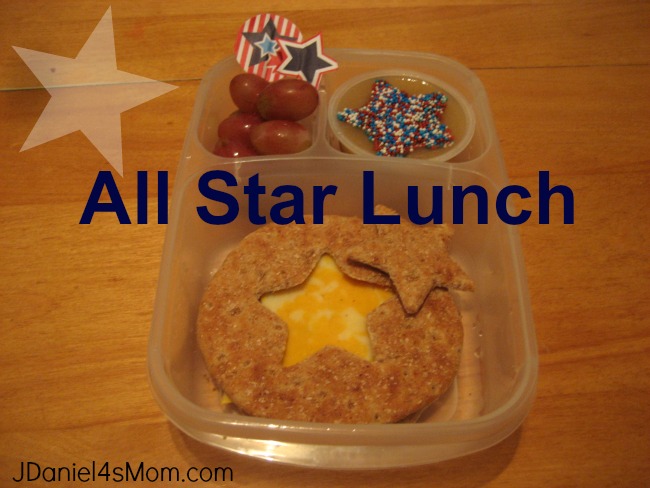 When I was planning this week's lunch, I was thinking about Election Day and how it is wonderful time for Americans to get out and give their opinions on who they want for president. I decided having an all star themed lunch would be perfect. The bento lunch would literally be an all star lunch.
That was before Sandy arrived and made it difficult for people to get out and vote. Some are displaced. Some don't have polling places available. Some have more important issues on their mind like finding food, keeping warm, and trying to rebuild.
With that in mind this post is not going to be about getting out to vote. It is going to be about  how proud I am of the people that I have heard about reaching out to others. People that were first responders. People who called friends up and invited them to stay with them. People like a blogger who lives not far from me who is gathering supplies to be taken to New Jersey. People that are trying to teach their children how to make it through each day without knowing what tomorrow will bring.
All those people are all stars! They are in my thoughts and prayers!
Oh! I am hosting a special Surviving Sandy event this week. Every comment on any post  left this week will be translated into a 50 cent donation to Samaritan's Purses' relief effort for Sandy's victims. You can read more about this event in a post that went up on Sunday called Doing Something About Sandy!- Helping Others.
If you like this all star lunch Bento lunch , here are some more bento lunch ideas:
Apple Chicken Salad Bento Lunch
Minion Lunch with Blueberry Overalls
Bento Lunch with Cracker Sandwiches