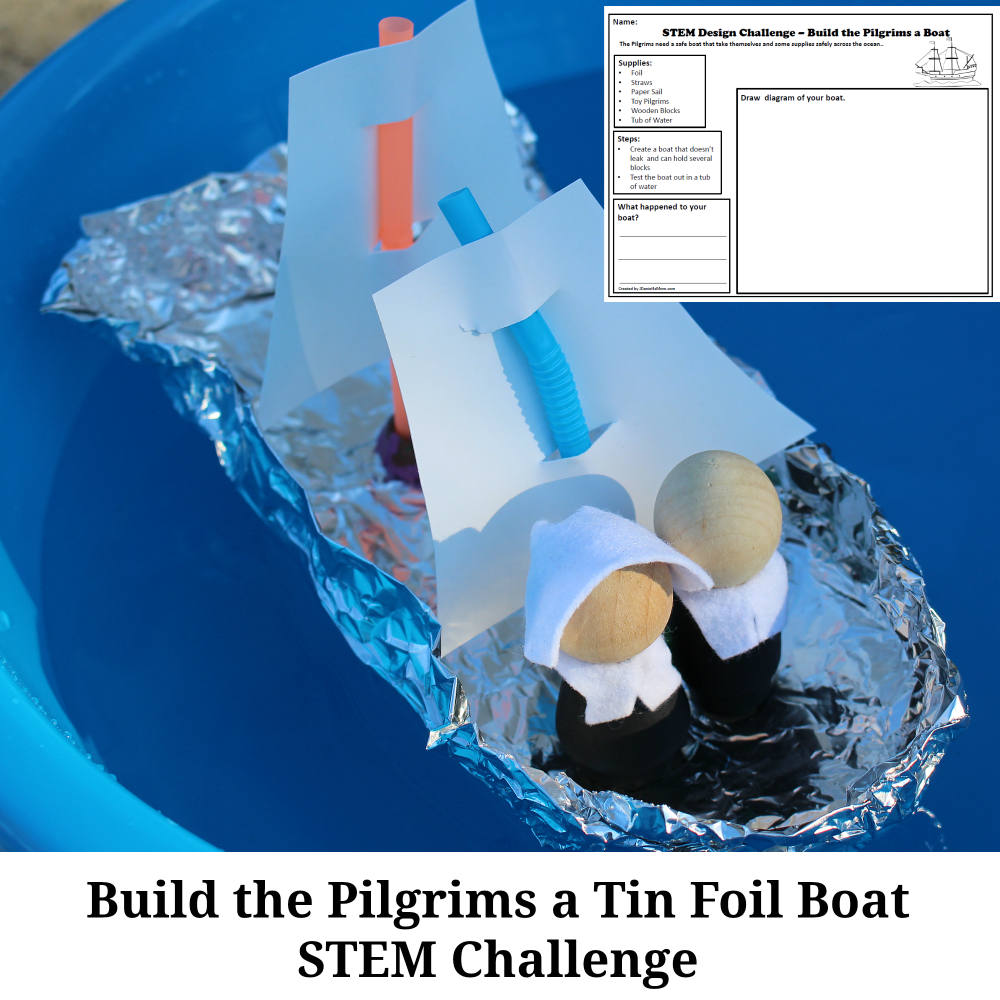 This week I am sharing with you several Thanksgiving-themed STEM challenges. Today's STEM challenge is building a tin foil boat for Pilgrims and some of their supplies to travel in. If you want your children to explore building a tin foil boat first, you could have them do a tin foil boat penny challenge.
Getting Ready for the STEM Challenge
Creating the Pilgrims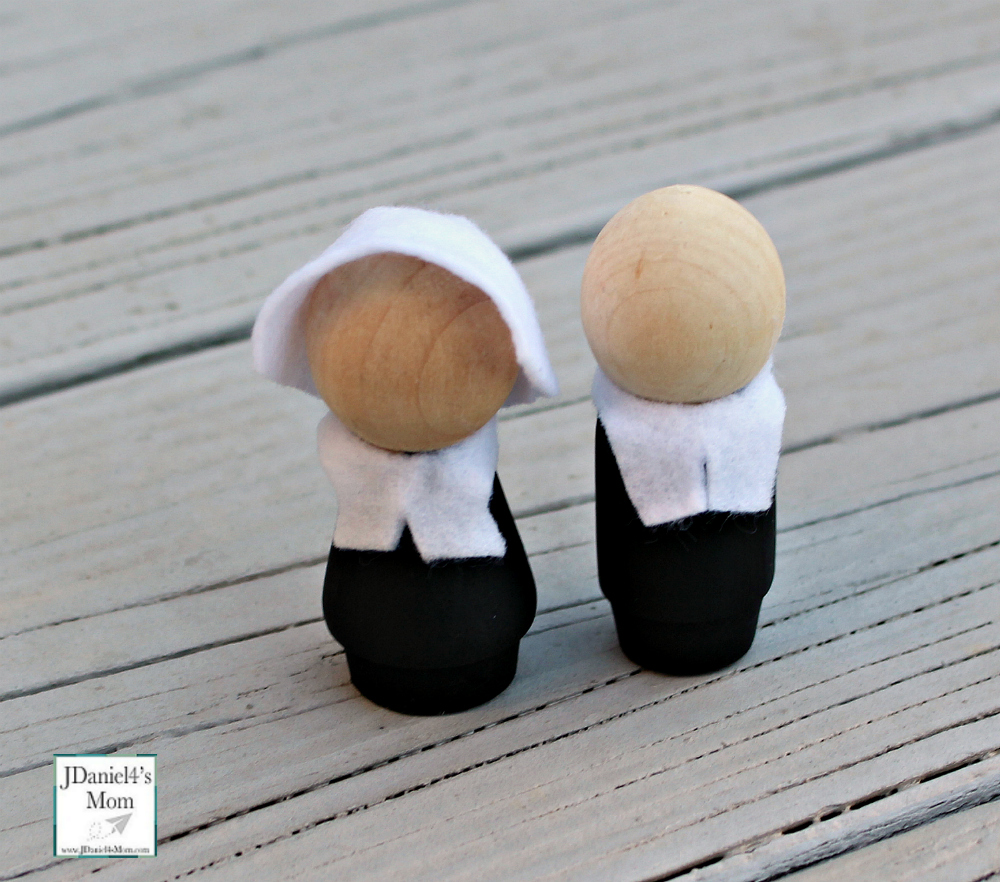 There are several things you are going to do to get ready for the STEM challenge. The first is to create a set of Pilgrims.
Supplies
Black Acrylic Paint
White Felt
Directions
You will need to paint the bodies of the peg people black.
Then you will need to cut out a collar for each of the peg people and a hat for the Pilgrim lady out of felt,  We cut ours out freehand. (I am working a set of patterns you can use for them.)
Next, you will need to glue the collars and hat on the Pilgrims.
Gathering the Boat Supplies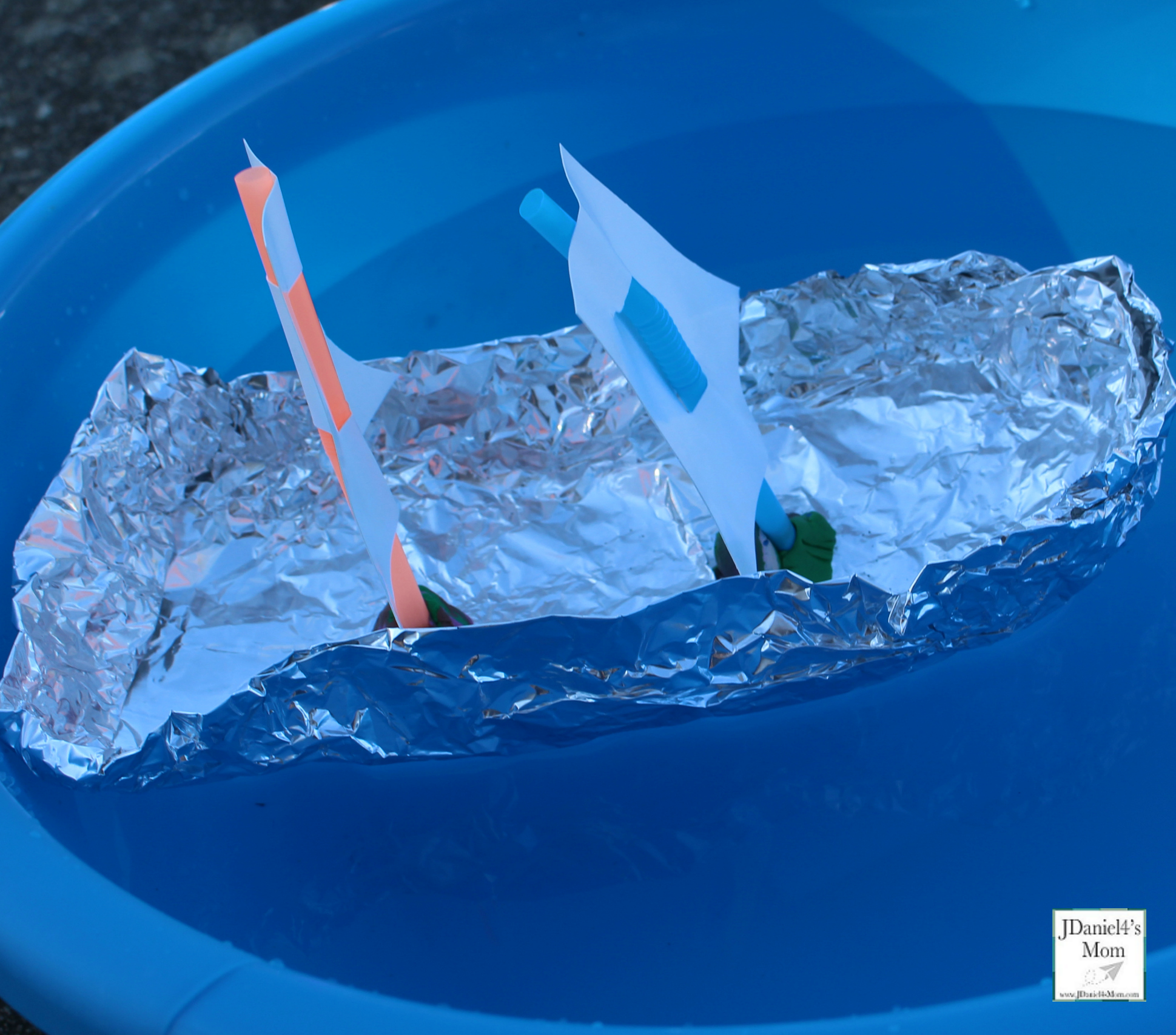 Your children will need the following supplies to create the boat.
Supplies
Foil
Clay
Bendy Straws
Card Stock
Wooden Blocks*
*Your children will use the wooden blocks to represent the supplies the Pilgrims are traveling with.
Getting the Recording Printable
You will need to print out a copy of the Build the Pilgrims a Boat Challenge for each of your children. The printable was designed to be printed out on a black and white printer.
Conducting the STEM Challenge

Your children will need to design a boat that will not only float on the water it will need to carry the pilgrims and their supplies.
Once they have drawn out their design, they will need to create the boat and its sails.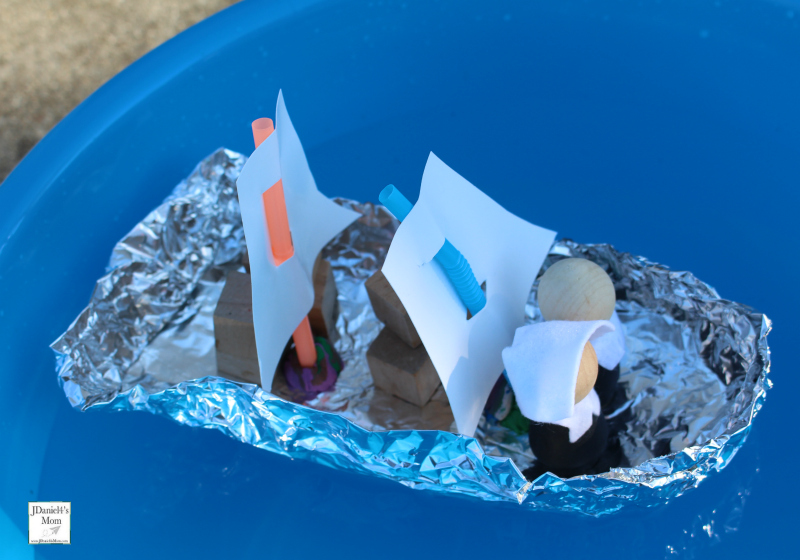 Finally, they will need to test out their design. If they find it doesn't float well, they will need to work on a redesign.