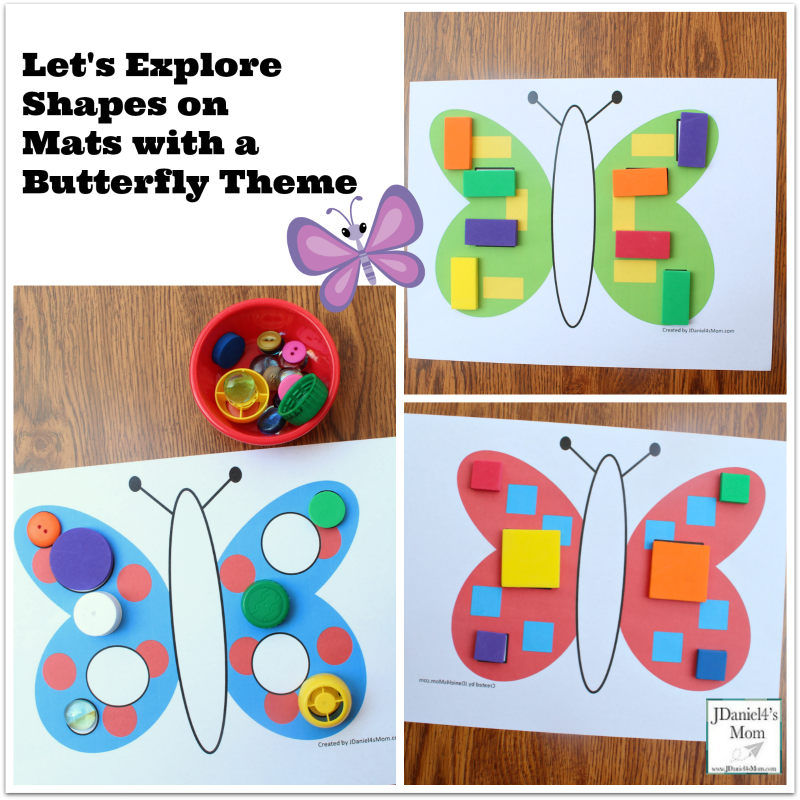 This is the first in a series of five posts that featured insect or bug themed activity pages or printables. Today we will start by exploring shapes with this fun set butterfly themed mats. You will find four mats in the set.
The links below is an affiliate links.
Before you start the exploring shapes activity, you may want to read a butterfly themed book like The Very Hungry Caterpillar
. After exploring this activity, you will find a number of activities based on that book created by other members of the Virtual Book Club.
Exploring Shapes
Getting the Exploring Shapes Mats
You will need to print out the Butterfly Shapes for Kids Printable Exploration Mats. While you could print them out in black and white, the color mats are more fun for kids to explore.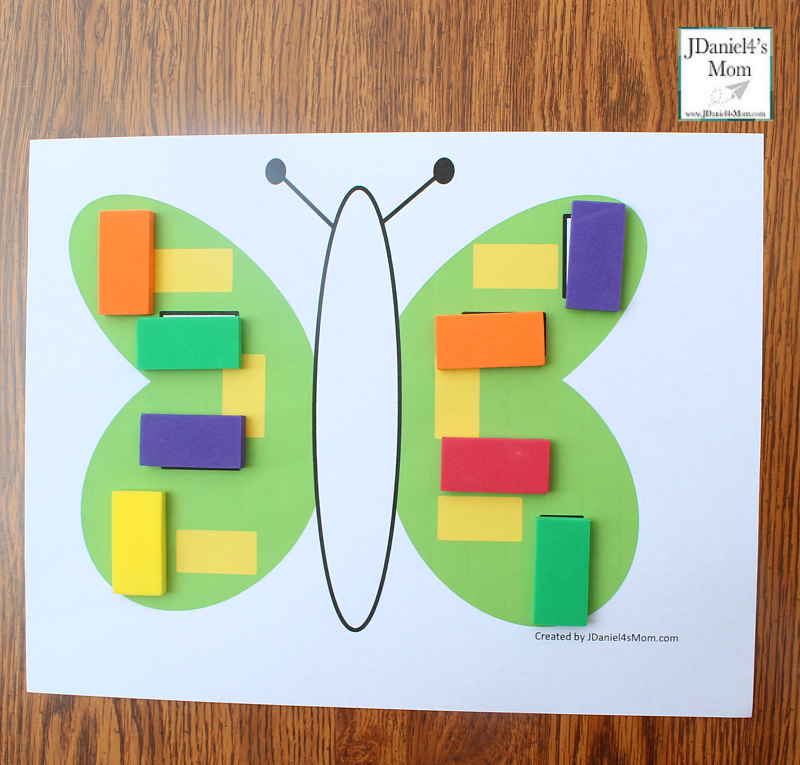 Gathering Shape Materials
Next, you will need to gather items that are circles, squares, triangles, and rectangles. If you know you don't have any items at home for this activity, you could easily purchase a set of foam shapes for you children to use. You could also buy a package of foam sheets in a variety of colors and cut out the shapes for your children.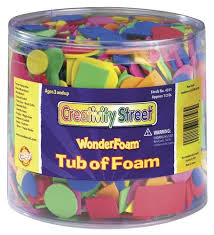 We found the following circular items at home:
caps
lids
glass pebbles
foam circles
buttons
pennies
We had a harder time finding the other shapes. Foam shapes were what we used for the other mats. Whoa! I should have looked through our LEGO bin! If you have a lot of LEGO at your house you will want to look through them for triangle, square, and rectangular shapes.
Activity Time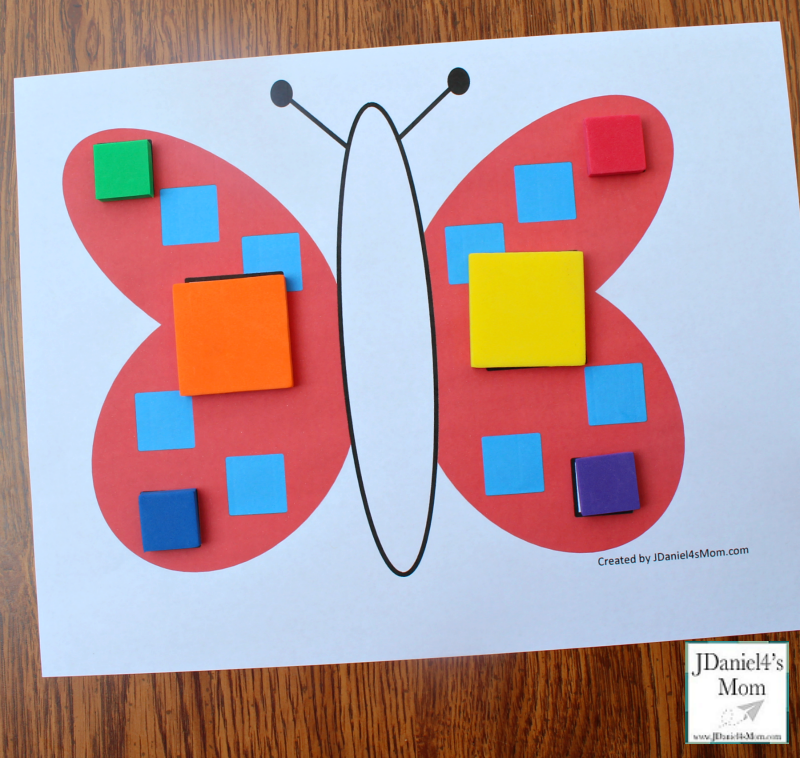 You can put out all the mats and shape items all at one time if you like. Your child can then decide what which one they want to explore. If you can work on one shape at a time if you like too.  I would still put out a variety of shaped items. It will give your children a chance to work on their sorting skills.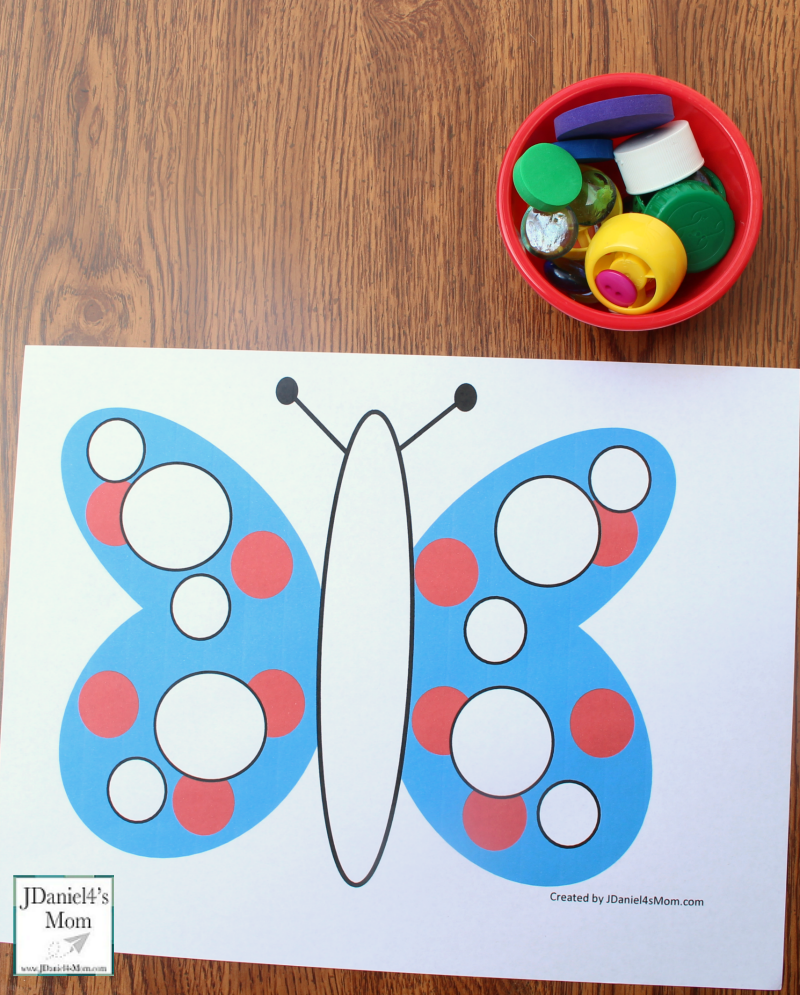 Really young children would probably benefit from working with one shape and only items that are that shape.
Here are some other caterpillar themed activities based on  The Very Hungry Caterpillar
 created by other Virtual Book Club members: