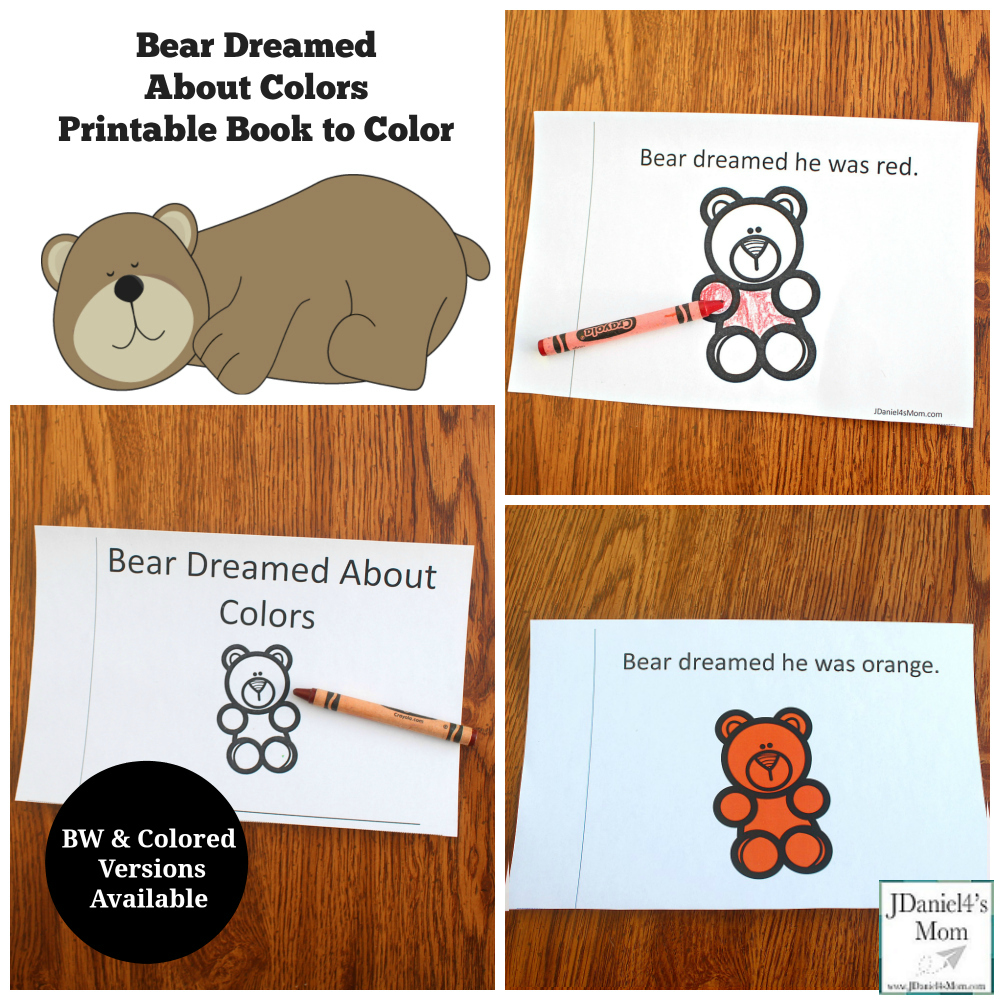 Have you ever wondered what bears dream about while they hibernate? Well, this book to color suggests that maybe bears dream that they are different colors. Your children will have fun exploring colors can they read and color the pages in this free coloring printable.
Links below may be affiliate links.
This book was created to go along with the book Bear Snores On . While you don't have to read it to your children before they explore this book, it would be fun too.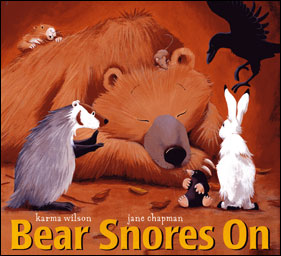 Getting Ready to Use this Book to Color
Printing the Bear Dreamed About Colors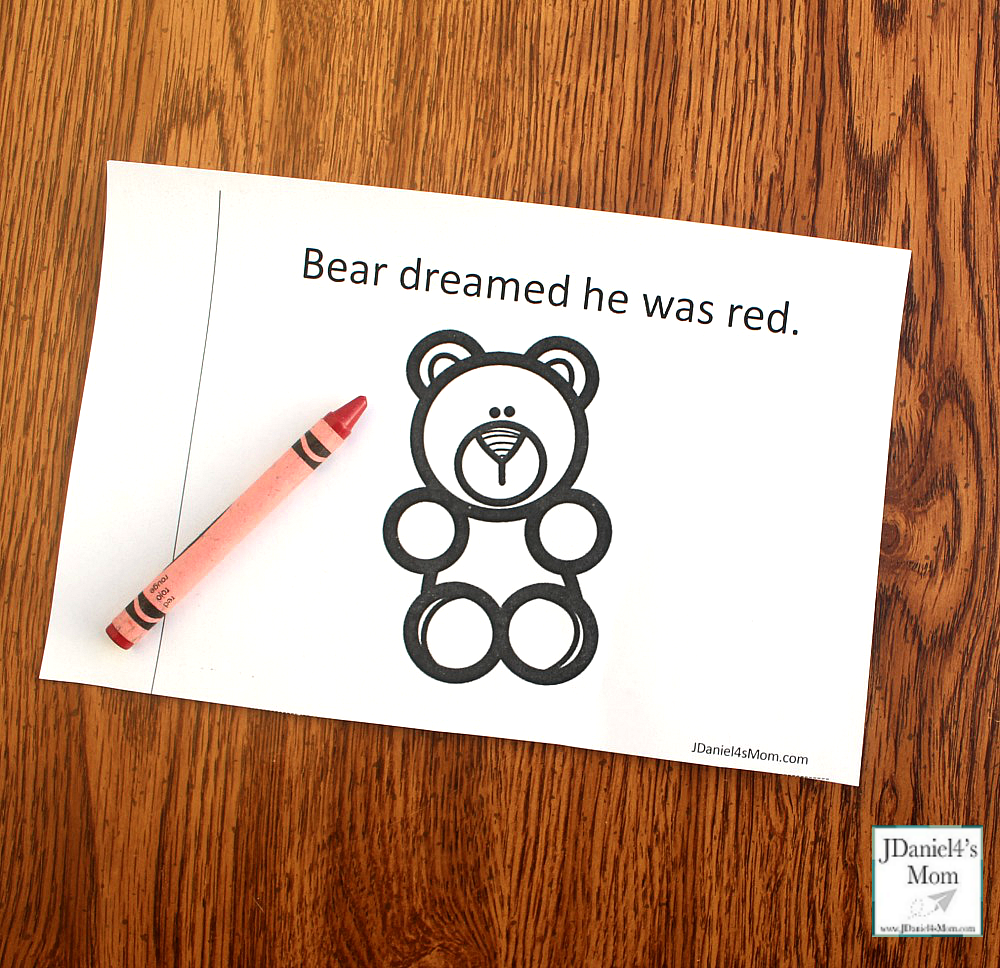 You will need to download the Bear Dreamed About Colors BW Book. Then you can print it out on a color printer. If you don't want your children to color the bears, I did create a version of the book with the bears colored. It is called Bear Dreamed About Colors Printable.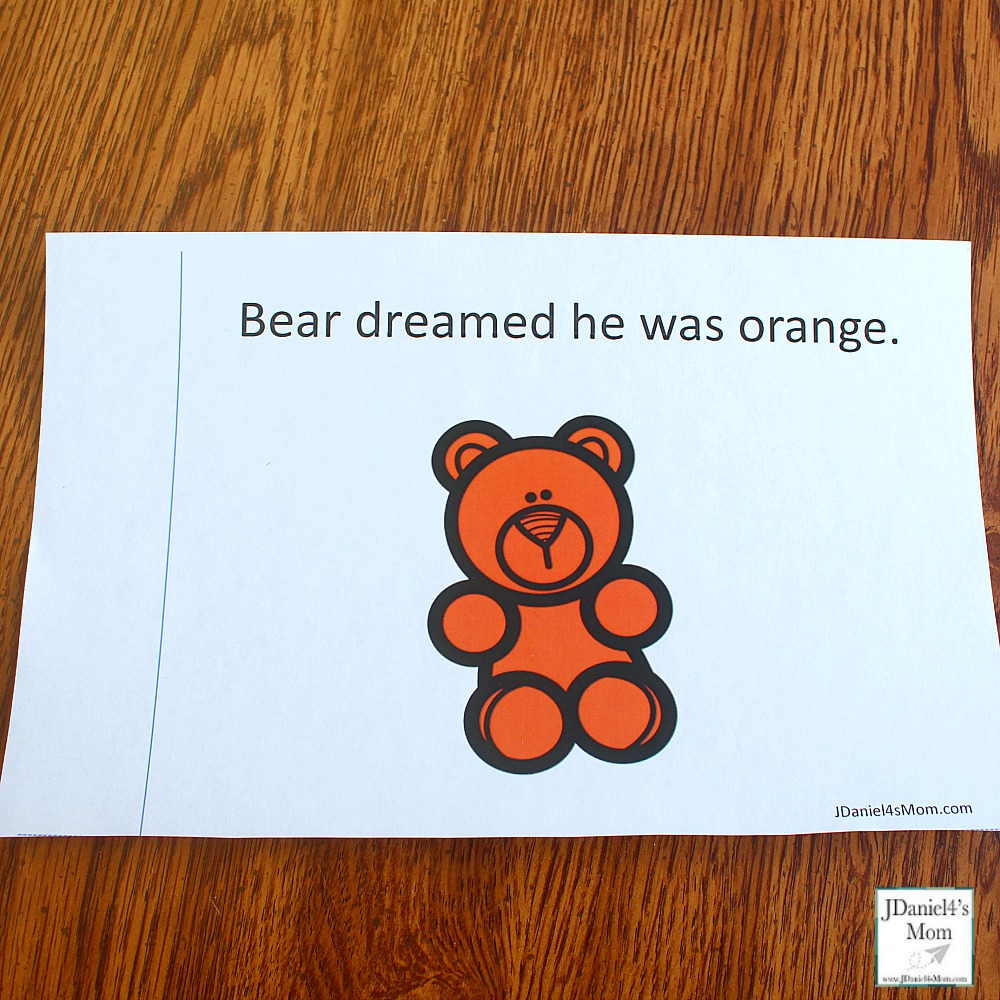 Putting the Book Together
First, you will need to cut each of the pages in half. Each printable page has two book pages on it. Then you will need to put the cover of the book on top of the story pages. You can put the colors in any order that you want. I placed our pages in the order they printed out on the printer.
Putting Out the Supplies
You will need to decide what color tools you want your children to use.Crayola Jumbo Crayons,  colored pencils, or washable markers
 would be great to color the bears with.
Coloring the Pages of the Book
You may want to have your children color one page at a time. If you are worried they will color the bear on a page the wrong color, you could give them one page at a time. Then only put out the coloring tool that matches that page. I like to give kids all the colors they will need. Then they can seek out the color I tell them they will need for that page.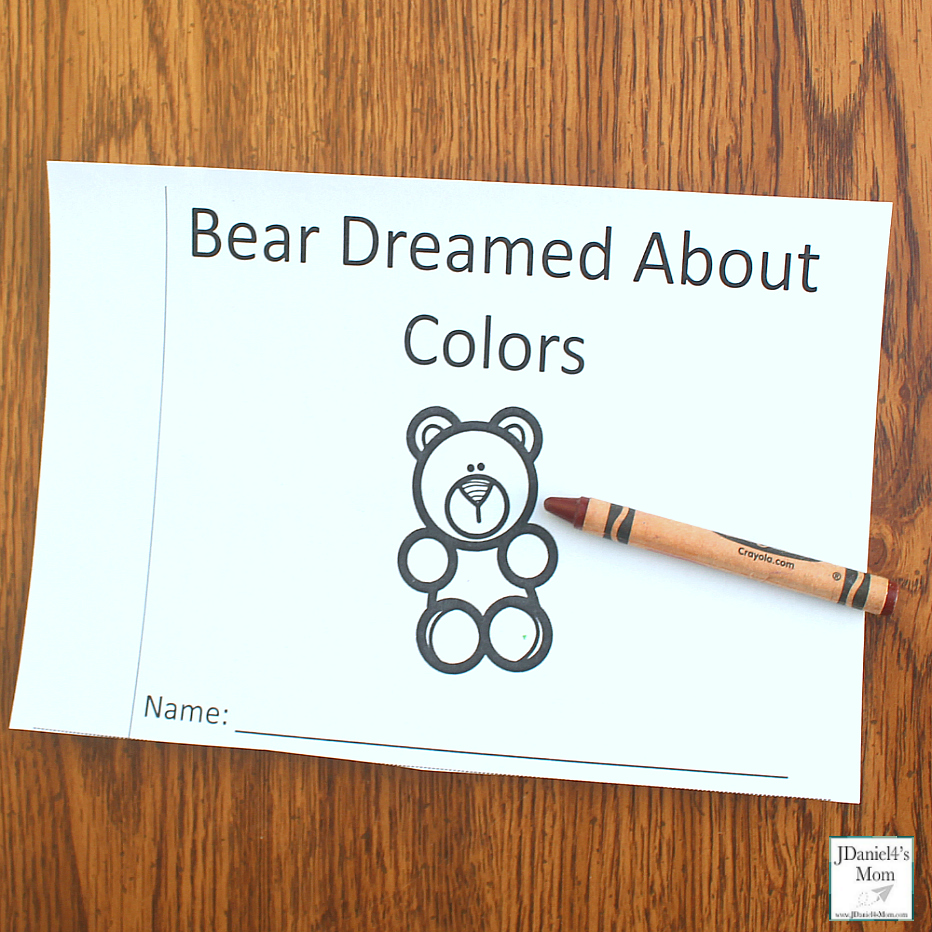 Children can color the area around the bears in either version of the book.  They can add other objects that are the same color of the bear or show where the bear dreamed he was.
Reading the Bear Dreamed About Colors
If your children are beginning readers, you may want them to echo the words you read out loud on each page. You could also partner read with them. You read a page and then they do. There are really a number of fun ways to read this book.
Here are some more Virtual Book Club activities: