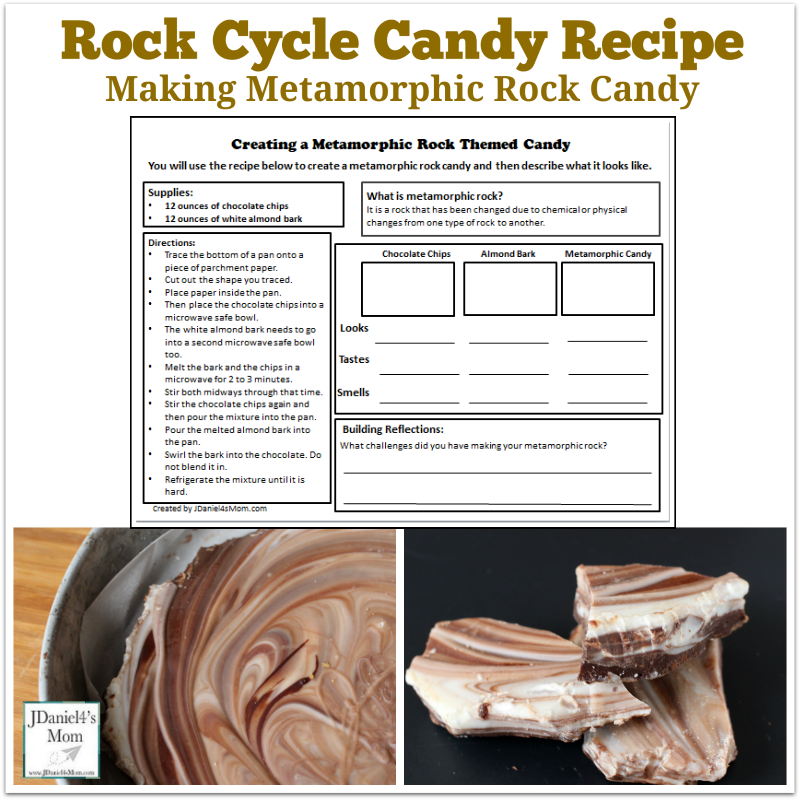 This is the second in a series of three rock cycle themed cooking projects to do with your kids. As with the sedimentary rock recipe, this recipe includes a printable that you can use with your children to create the recipe. The printable also has space to explore the ingredients and the finished product. There is also a space to reflect on the cooking challenges.
Rock Cycle Candy – Metamorphic Candy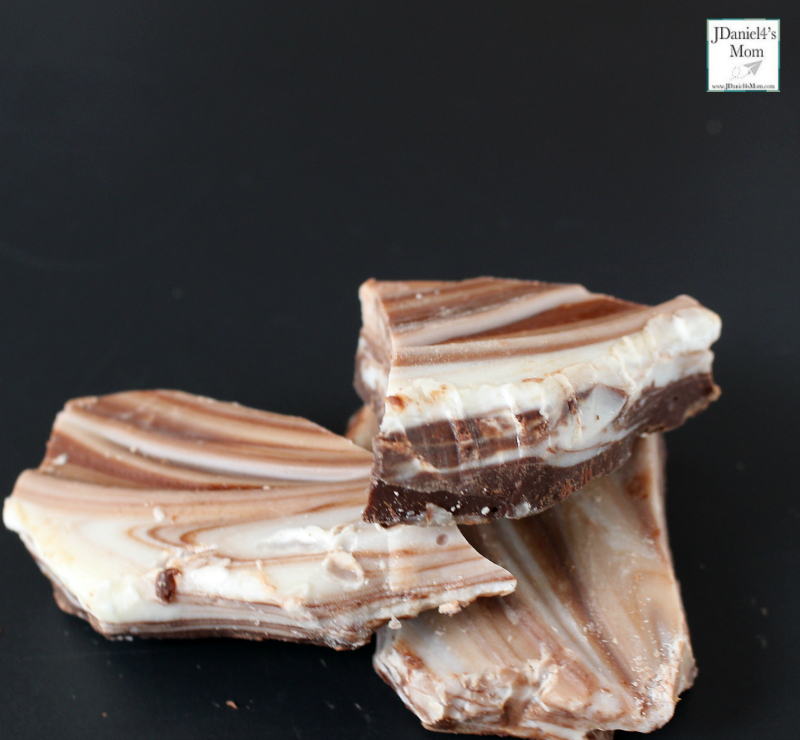 Before Making the Metamorphic Rock
Before your children get started with this project, you may want to have them visit a site like Easy Science for Kids.  It has several pictures of metamorphic rocks they can view. It also explains the way they are made and a has video on how to identify metamorphic rocks.
Actually Making the Rock Cycle Candy
Before they get started you will need to print out the Metamorphic Rock Themed Candy Recipe and Exploration page. It has the recipe and explorations for your children to do.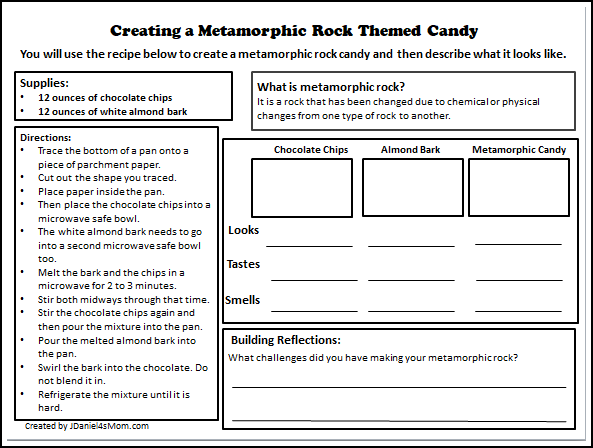 Ingredients
12 ounces of chocolate chips
12 ounces of almond bark*
*Do not substitute white chocolate chips for the almond bark. They don't melt well and tend to get chalky.
Directions
The first thing you will need to do is trace the bottom of the pan you are going to use onto a piece of parchment paper.
Then you will cut out the shape you traced. (You will need to remove any pencil marks from the paper.)
Next place paper inside the pan with the side you traced on face down.
Then place the chocolate chips and the white almond bark into a microwave safe bowls.
You will then melt the bark and the chips in a microwave for 2 to 3 minutes. Please stir the contents of both bowls midways through that time.
You will need to stir the chocolate chips again and then pour the mixture into the pan with the parchment paper.
If your almond bark has any clumps in it, you will need to stir the mixture up a bit to remove them. Pour the melted almond bark into the pan.
You will need to swirl the bark into the chocolate with a spoon or popsicle stick. Do not blend it in.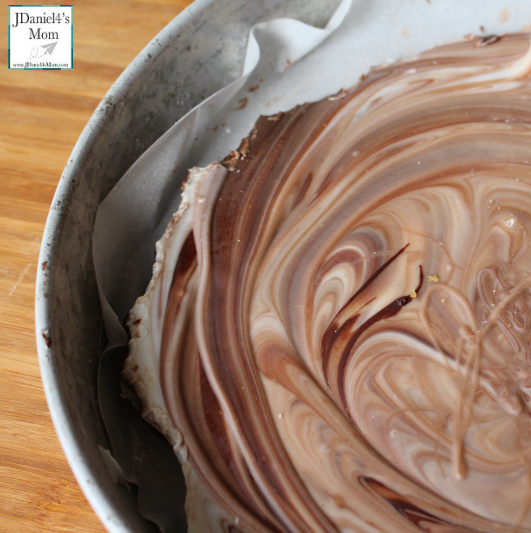 Next, you will refrigerate the mixture until it is hard.
Then you can break off pieces of the candy to eat.
Exploring the Ingredients
The right side of the recipe printable has a section invites your children to explore the ingredients and the final product. First, they can draw what each of them looks like. Then they can choose a word or two describe how they look, taste and smell.
Sharing Cooking Challenges
There is a very small area in the bottom of the printable to share any challenges your children had while making the metamorphic candy.
If you like this activity, here are some more your children will enjoy.
STEM Chocolate Chip Cookie Excavating
Do Crackers Make Good Pinhole Lens?
Three Blind Mice Activity with LEGO Braille Letters