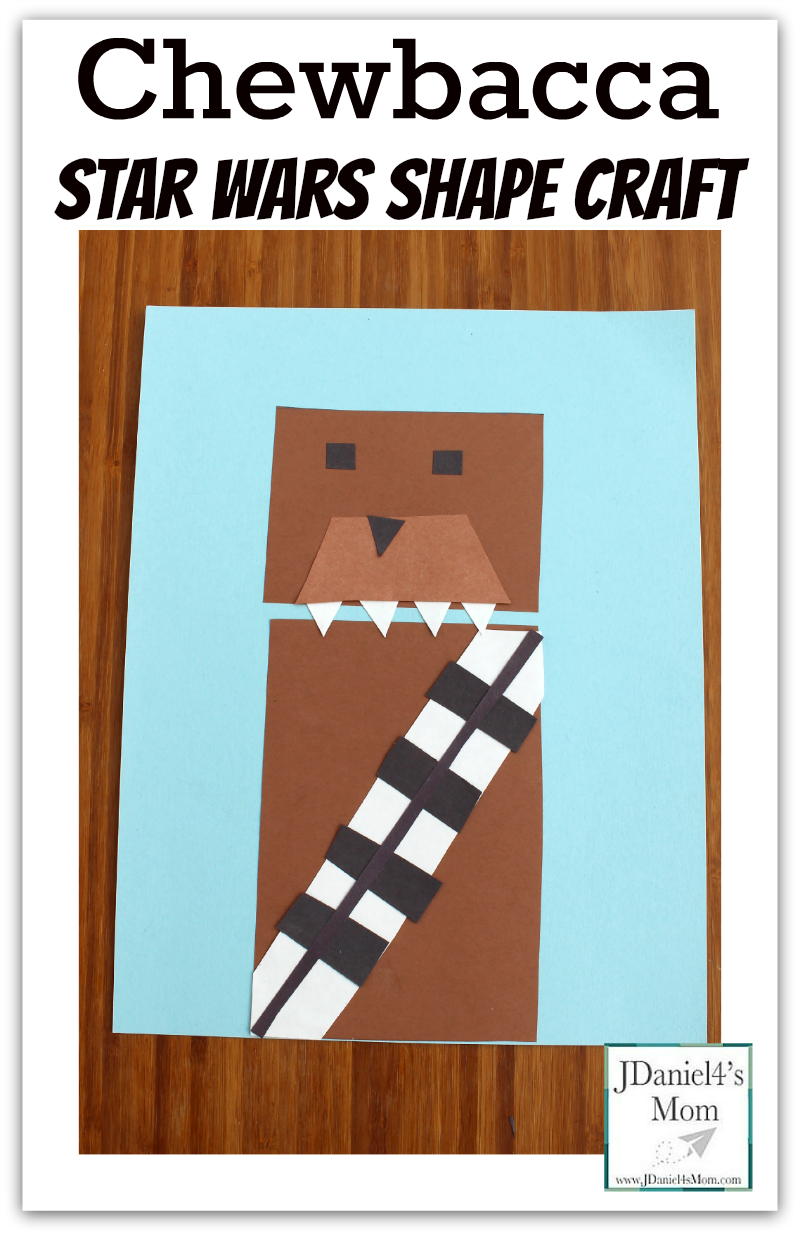 A few weeks ago I shared with you a Chewbacca puppet. I recently came across a super cool Yoda shape craft on Toddler Approved. It got me thinking. Why not try to make a Chewbacca Star Wars Chewbacca craft with you! This craft focuses on using a variety of shapes to build Chewbacca.
Kids will be familiar with the square, rectangle, and triangle shapes used in this Star Wars craft. I am guessing that the trapezoid and hexagon will be new to them. Yes, the hexagon is elongated and even kids that know that shape might not recognize it. I didn't want to pass up the chance to have to lesser known shapes appear in this craft.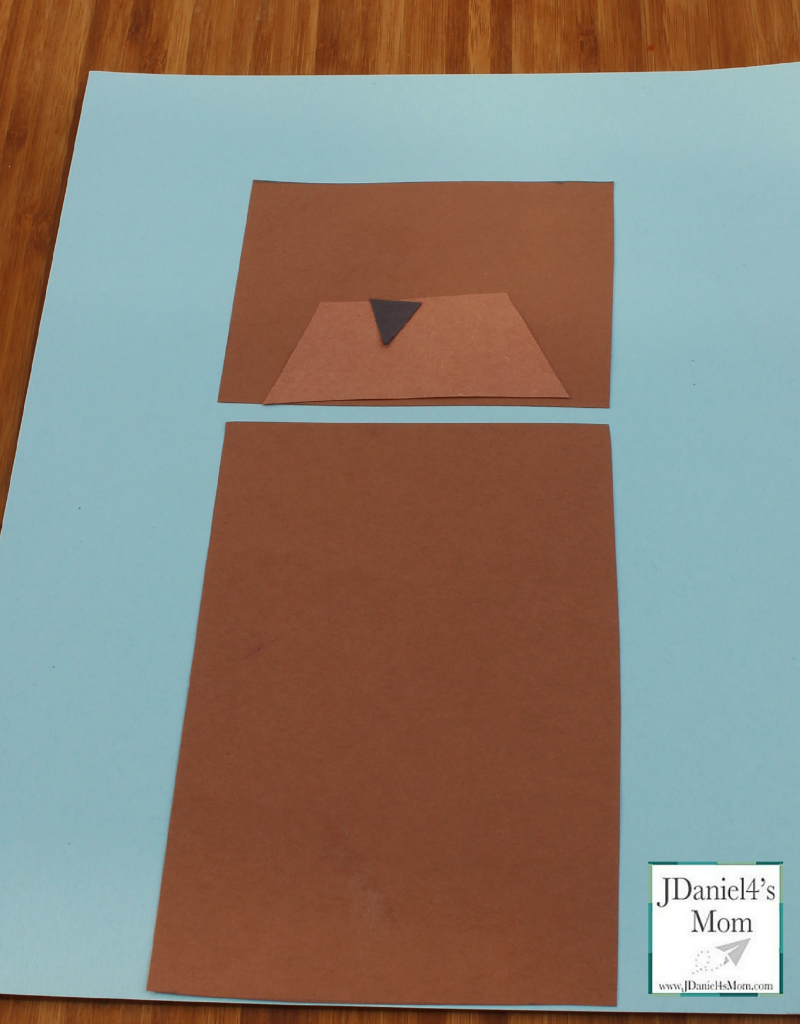 If I were having a group of children or was working one on one to craft Chewbacca together, I would take a moment to go over each of the shapes. I would have them help me figure out how many of each shape was being used in the craft. We might even graph the number of shapes used. That would make this a math and craft activity.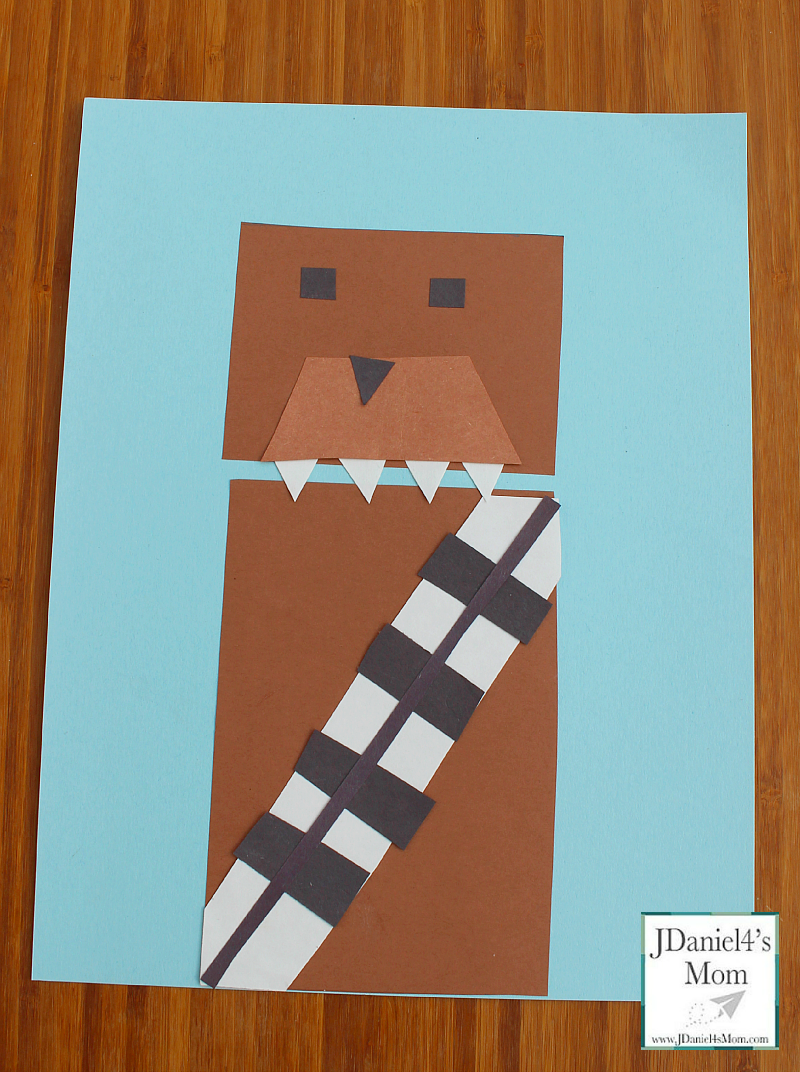 If I were placing this in a craft center, I would have a copy of the finished craft on display. I would probably have blocks in the shapes used in the craft out for kids to explore too.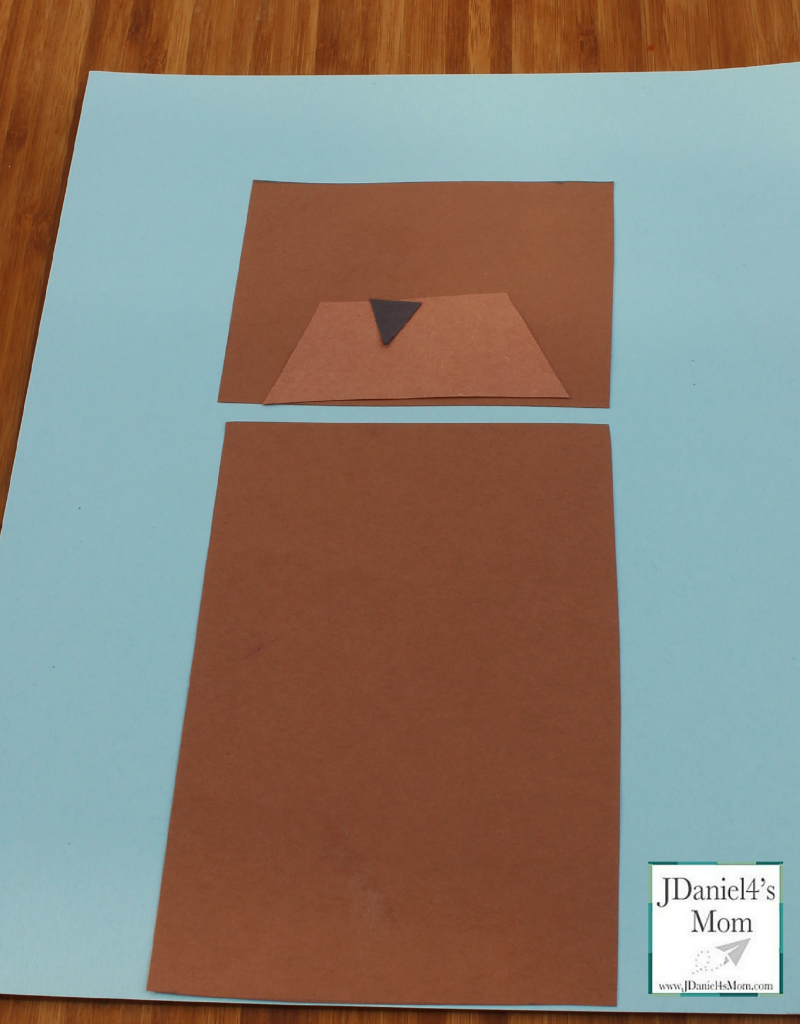 I like to build crafts step by step with kids. It gives JDaniel and/ or my students the opportunity to talk about the building materials, shapes, and the process.
It also gives us the opportunity to talk about positional words like above and below. I am not talking about long discourses. I am just taking a few second or minutes to work on vocabulary and listening skills.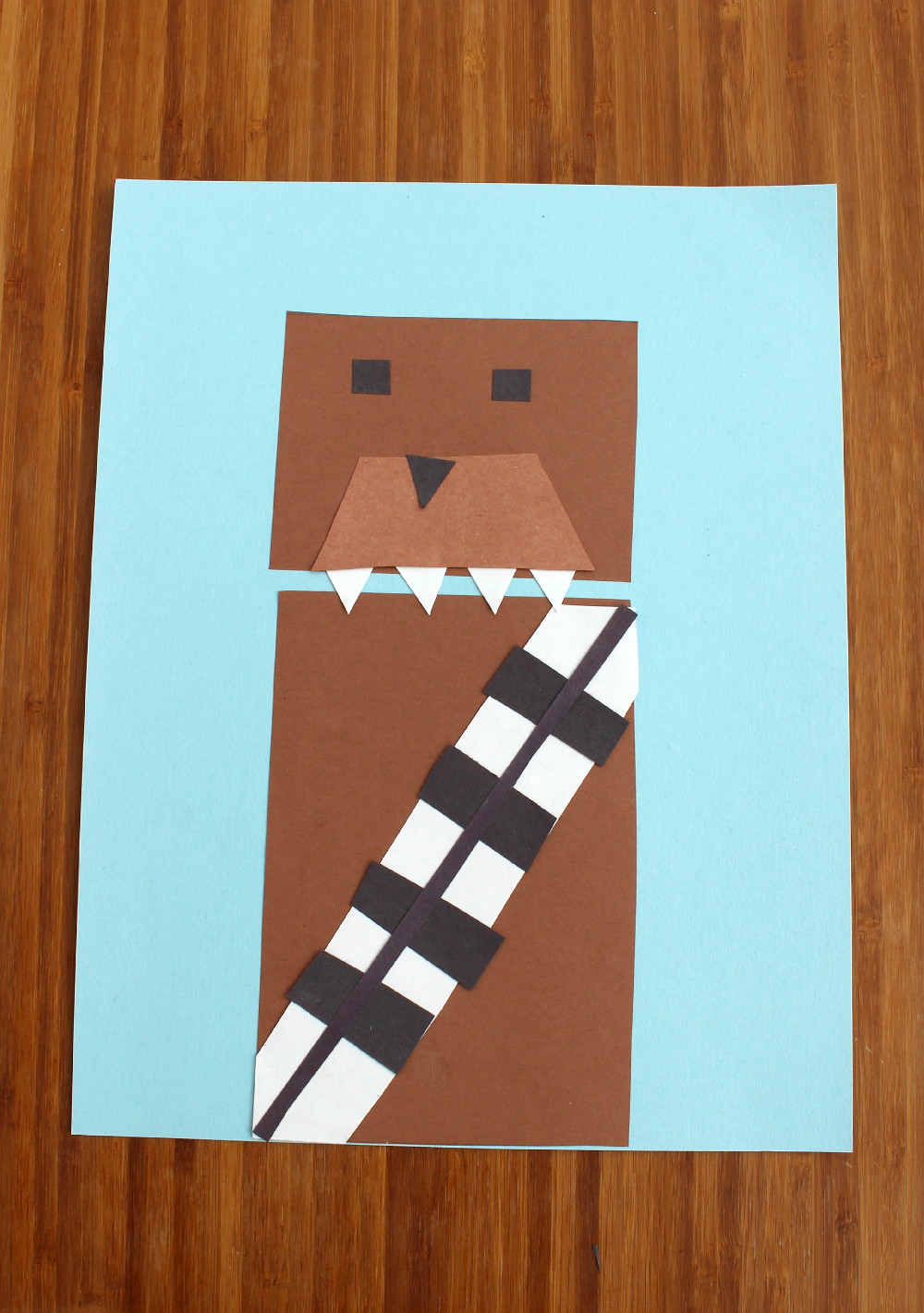 I have found that it helps build a moment of learning and not just a craft. There is nothing wrong with placing this craft in a center or a craft table and just building it. I just wanted to share how I have done it.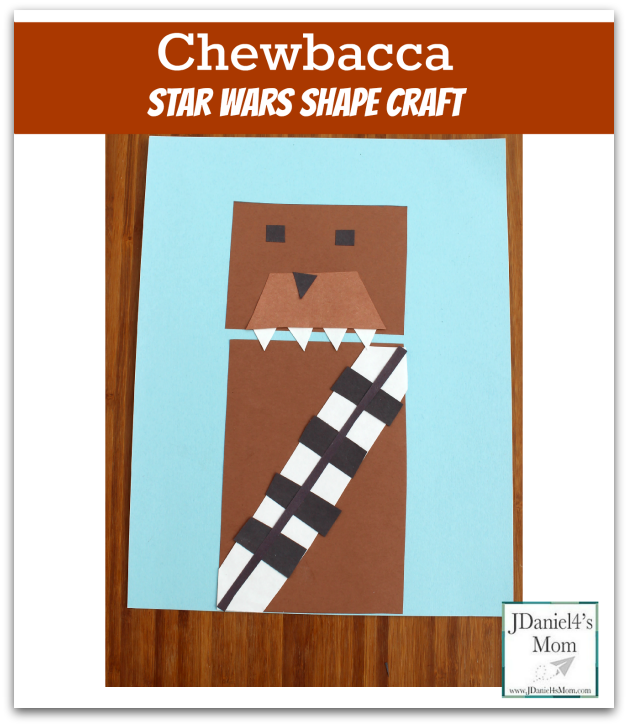 Here are some other Star Wars Activities we have done: