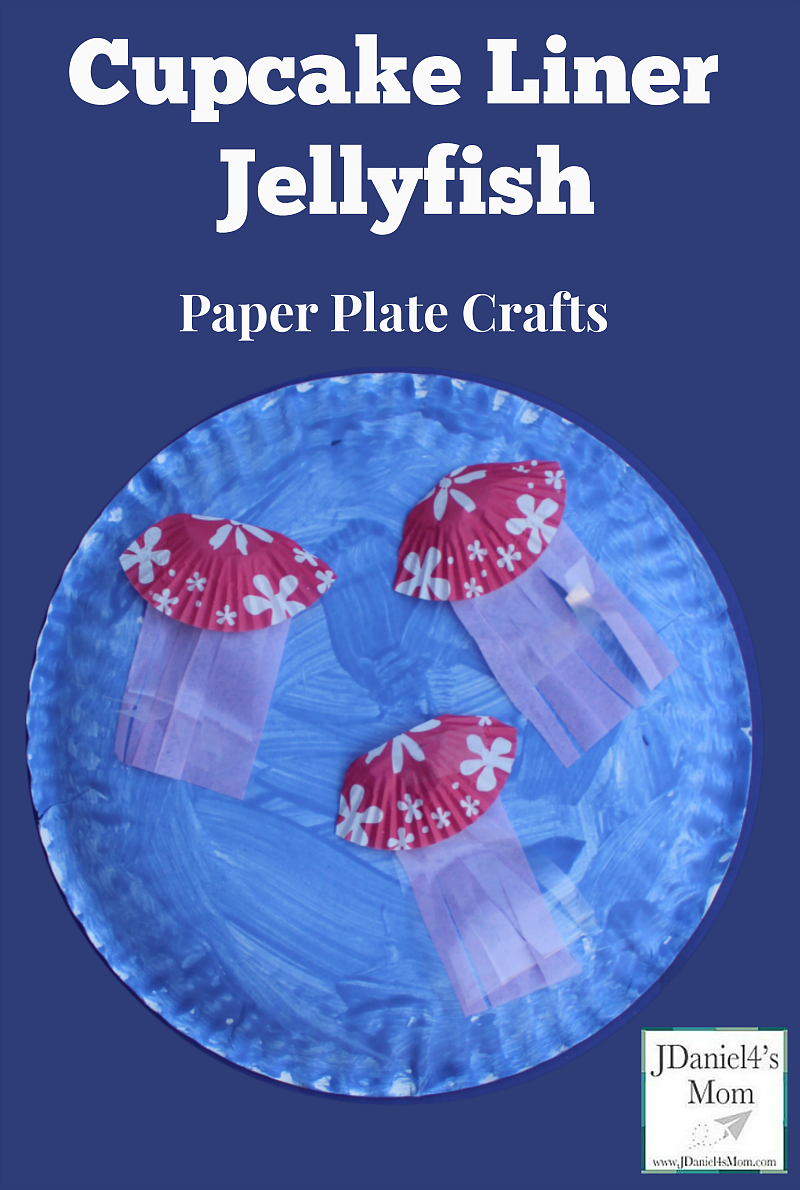 This is the third in a series of paper plate crafts that feature ocean animals. The previous paper plate crafts featured an octopus and a starfish. ( I hope you will take a moment and check them out.)
Jellyfish are JDaniel's favorite ocean creature.  I totally understand why. They have such fluid movement as the glide through the water. This craft tries to capture that movement.
How we put this craft together:
Painting the Plate
We started by painting the back of a paper plate blue. (The cheap paper plates seem to be the easiest to paint. The heavier plates seem to absorb paint.) A standard children's paintbrush was used to paint the plate. You could use a sponge brush or fork if you like.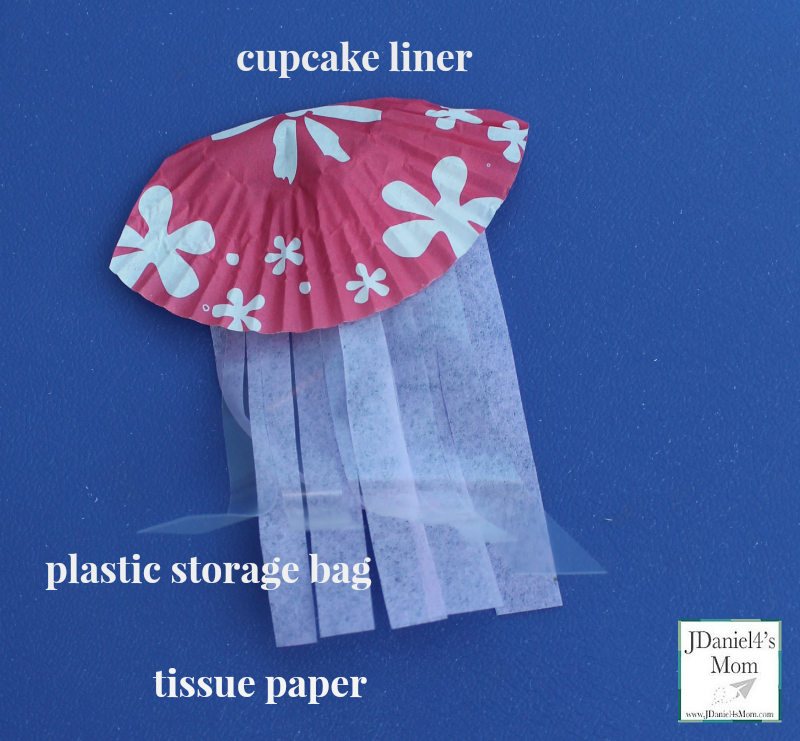 Creating the Jellyfish
The bell or top of the jellyfish was made with a small cupcake liner cut in half. The edges of the cupcake liner half were rounded to make give it a better shape. (Your children can leave the edges straight if they like. It is really a style preference.)
Then slits were cut into a tissue paper square and a square cut from a plastic zipper bag. We tried to make sure the squares were about the same size. It really doesn't matter how many slits you place in each. You can place one on top of the other and cut the slits in both of them at the same time.
Next we taped the plastic bag square to the tissue square on area without slits. They were then taped to the back of  each the cupcake liners.
Finally the placement of the jellyfish was decided on the paper plate. It was fun to try arranging them in various ways. When we found an arrangement we liked they were glued to the paper plate.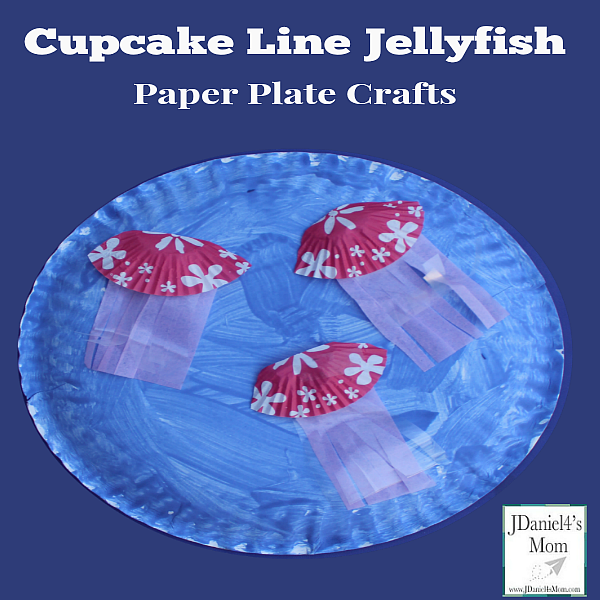 More Paper Plate Crafts: