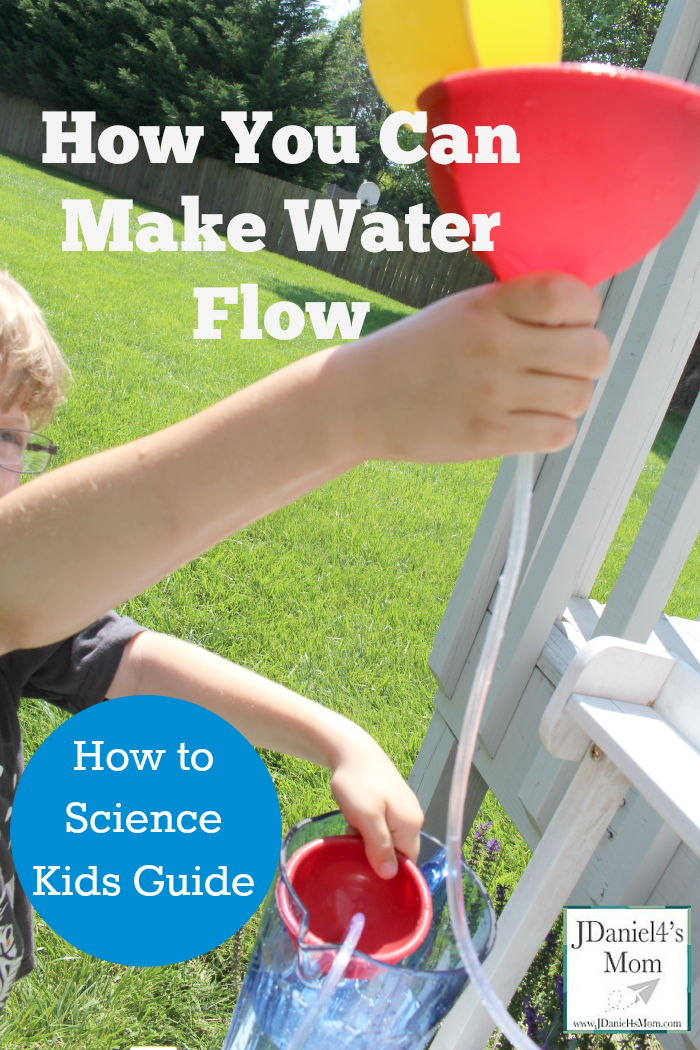 Yesterday I shared with you a science discovery center that is set up in my backyard. Today I want to share a science kids activity my son and I came up with using funnels. (We have used this set of funnels over and over again. They are a must have for creative learning in my opinion.)
The link below is an affiliate link.
The funnels were connected with plastic tubing to create a tunnel for the water to flow through. The tubing we used had plastic connectors on the ends. Those connectors helped the tubing stay in the funnels. What type of tubing did we use? We used some unused plastic tubing  that my mom had to use with her oxygen tank. I cut off the section that would have gone in her nose.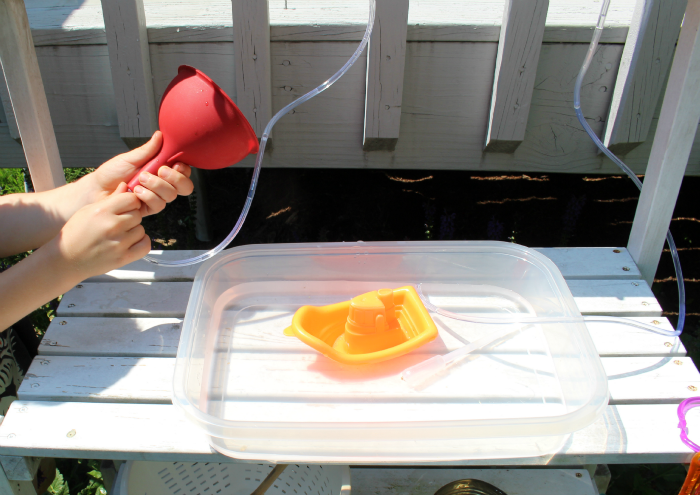 A plastic pitcher, plastic storage container, and measuring cups were also used in this science kids activity. These items were used to transfer, pour and catch the water.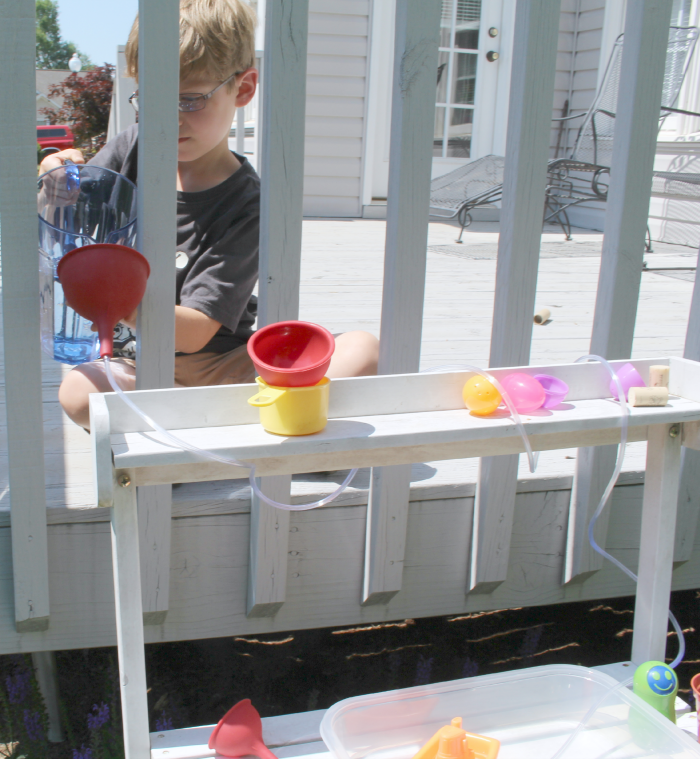 Experiment One
We started with the water being poured from up high on our deck into one of the funnels. The tubing was wrapped around the top shelf of the garden table and then down into a plastic container.
We found that the water flowed fastest when the funnel was held up high in the air. Unwrapping the tubing so it had a straight path into the container also helped it move faster. It was not as much fun as getting to watch it zip through the tubing spiraled around the gardening table.
Experiment Two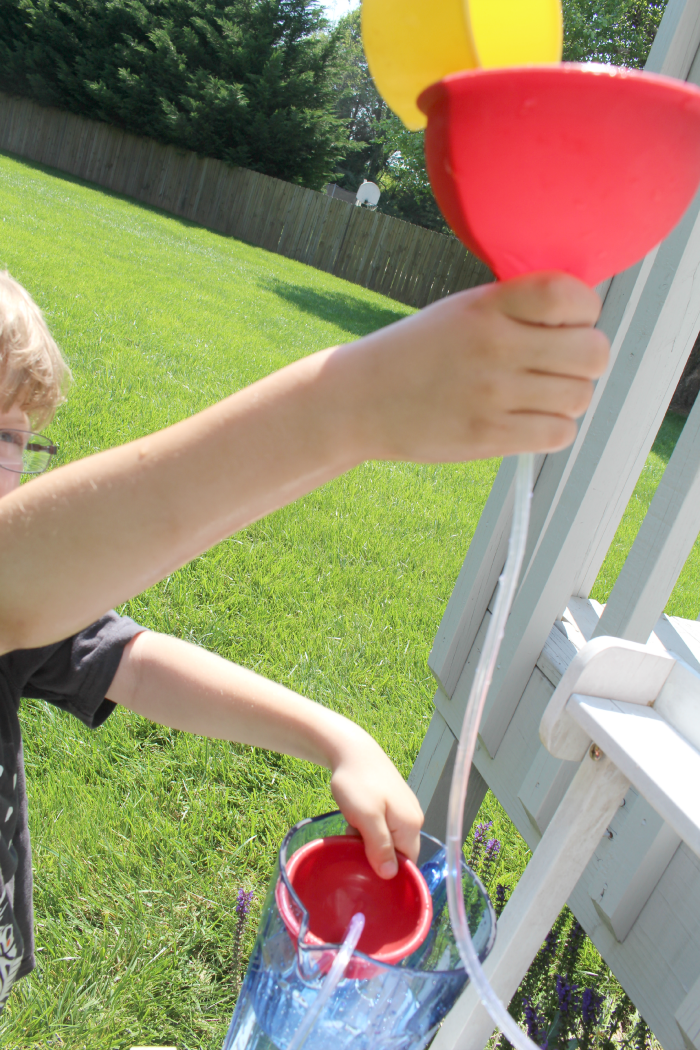 My son came off the deck and worked with both funnels right at the gardening table. We took turns holding the funnel and dumping water from a measuring cup into the funnel. A second funnel was added to the end of the tubing. The second funnel was placed in the plastic water pitcher. It helped the bottom section of the tubing stay in the pitcher.
We experimented with holding the tubing vertically and horizontally to see if we could get water to flow through the tubes both ways. We also explored what height to hold the first funnel at. How much tubing was pulled through the second funnel and into the pitcher was the final part of this experiment.
Here are some more How to Science Kids Guide activities:
Experimenting with a Balloon Yo-Yo
Windy and Cool Science Experiments with a Printable Pinwheel
Fun Experiments with Pollination

Please stop by and see more of our experiments during the week. Information about them will also be share on Instagram, Facebook and Pinterest.