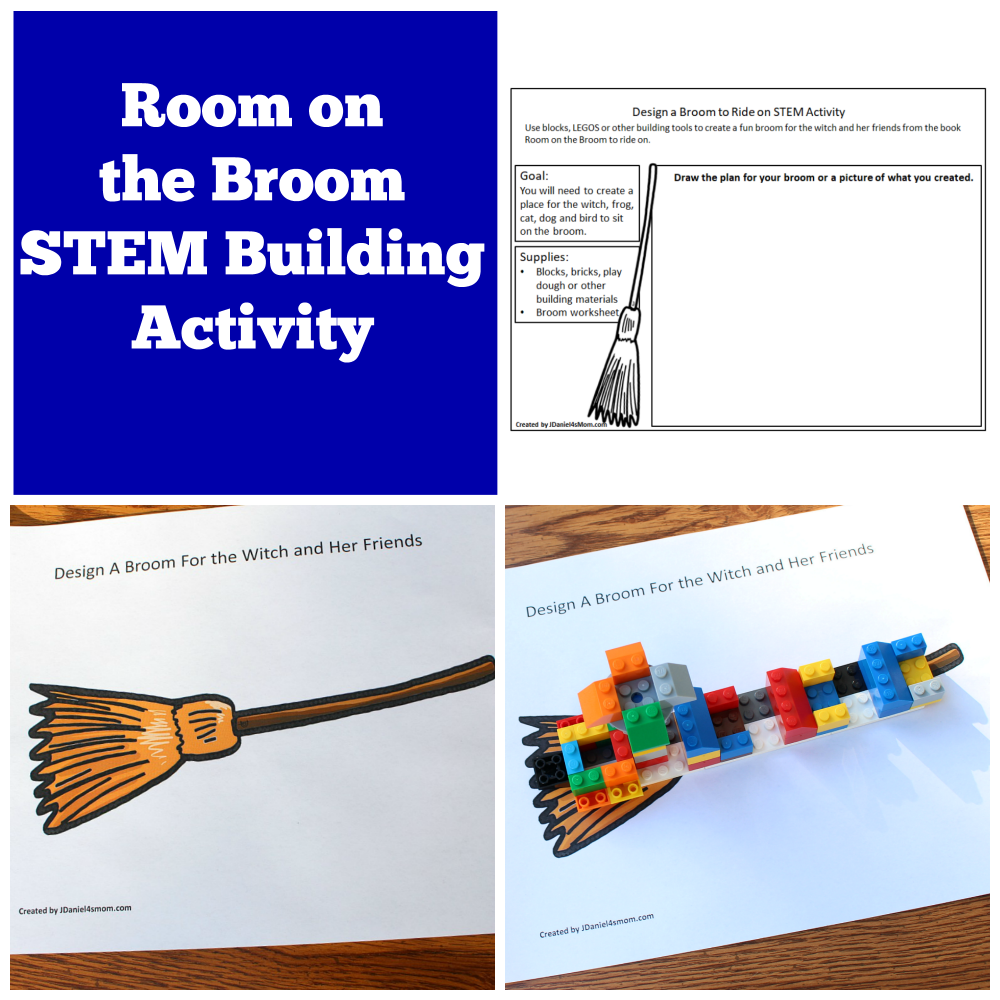 Earlier this week I shared a sensory activity based on the book Room on a Broom. We had such fun making bubbles rise out of the dish soap brew to make creations based on activities found on our set exploration cards. Today I have another fun activity for your children. This activity invites children to create room on the broom for the witch and her friends to sit.
Getting Ready for the Room on the Broom Activity

You will need to print out a copy of the Design a Broom to Ride on STEM Activity. Each of your children will need a planning printable and a broom building mat.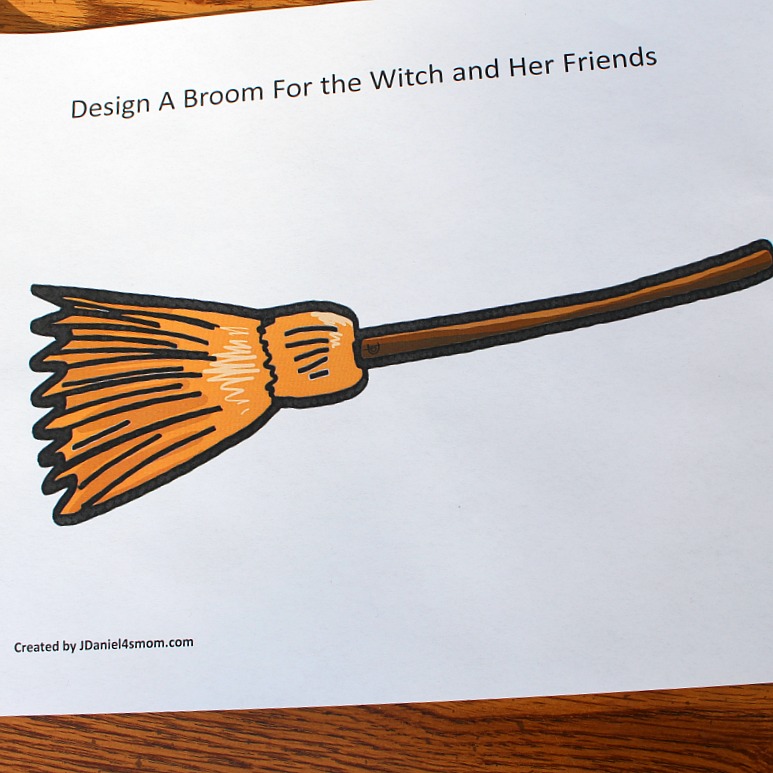 You can decide if you want to put out a variety of building materials for your children to use or just one type. The creation you will see below features LEGO, but you can use any of the building materials below or one of your own selection.
Building Materials
Lego
Play Dough
Blocks
Odd and Ends (Sticks, Straws, Yarn, Clay, Etc…)
Bristle Blocks
Pattern Blocks
Getting Started with the Room on the Broom Activity
You will want to read the book Room on a Broom to your students. It will give them the opportunity to see the broom the witch and her friends traveled on. It will also give them the opportunity to meet the passengers they will be building the broom for.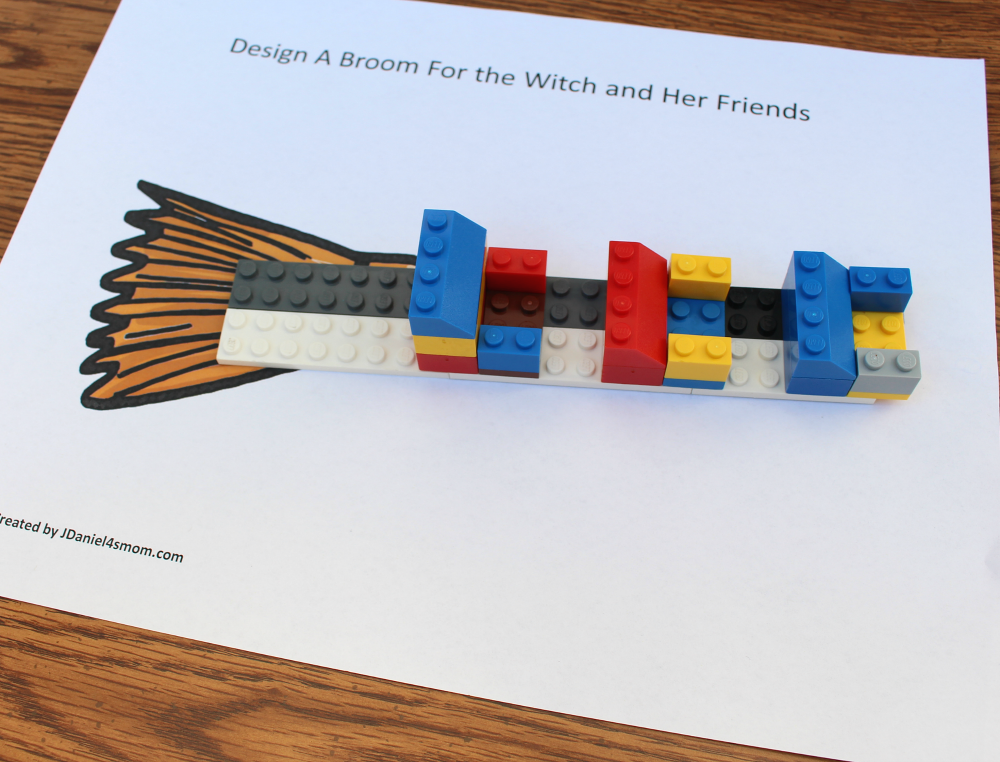 Then you will need to decide if you want your children plan what they are going to build on the planning printable or draw a diagram of their creation on it when it is completed.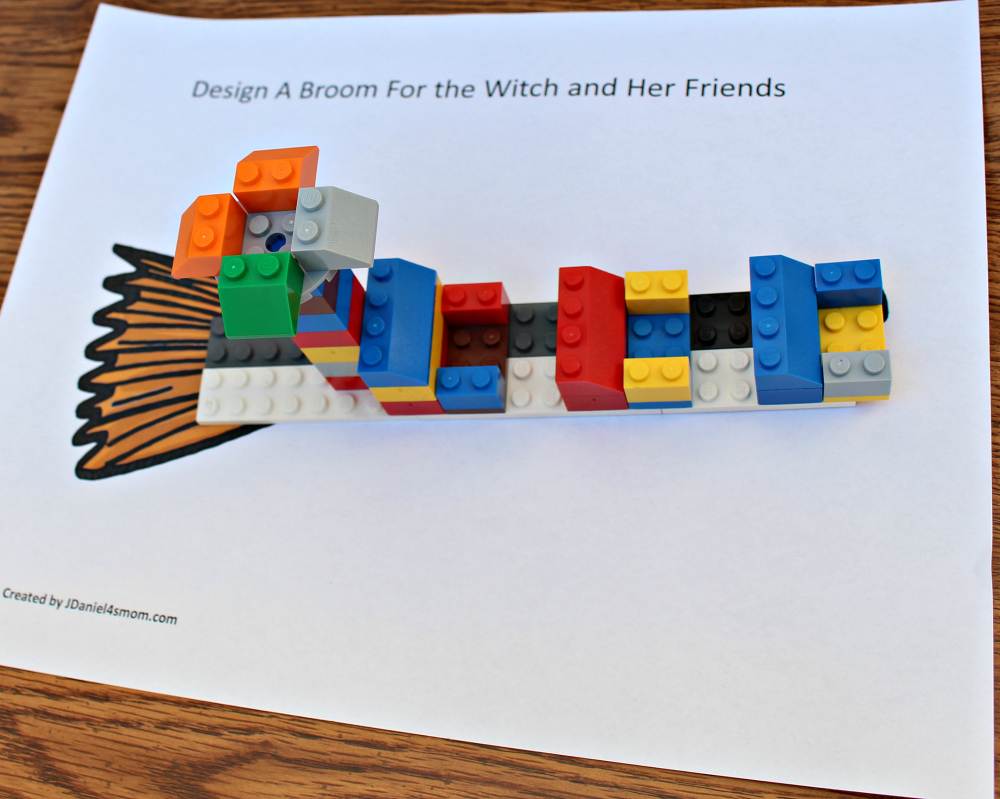 Once you have decided what you want to have the do first, you can pass out the broom building mat. It will be so much fun to see what they come up with. Please remind them that their creation doesn't have to look anything like the one in the book.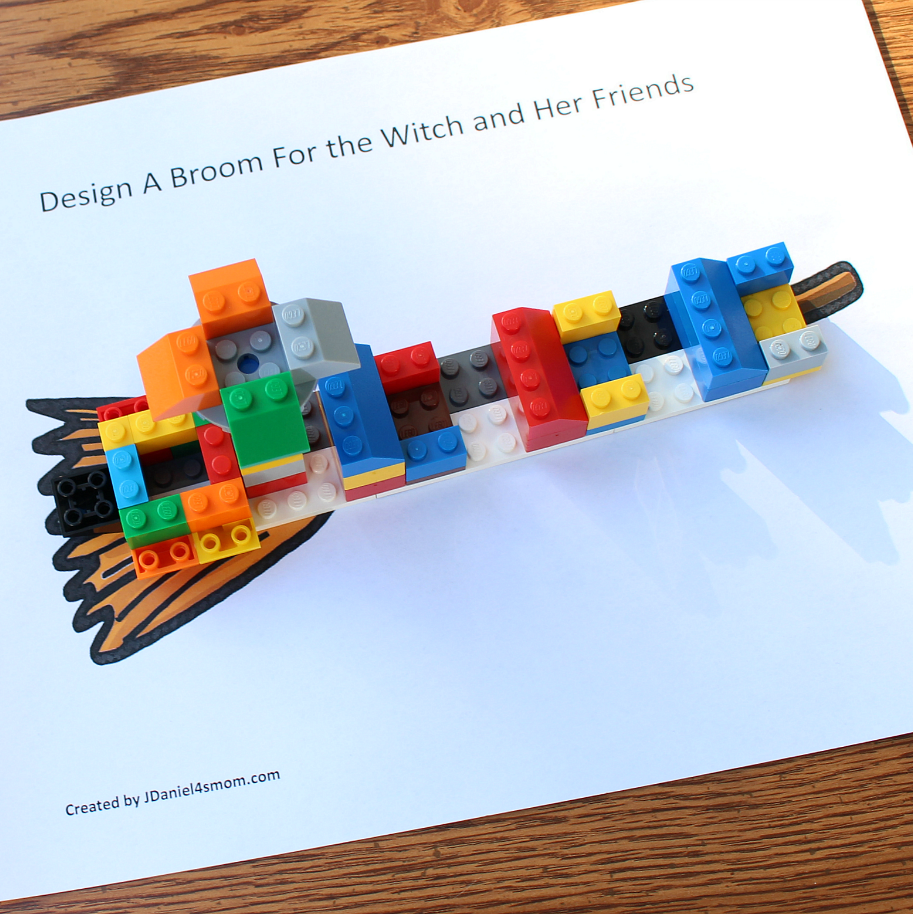 If you like this STEM project, here are some other projects your children will like.
Exploring the Braille Alphabet with LEGO
Counting Syllables with LEGO Bricks
Over in the Meadow LEGO Creations and Book
STEM Engineering- Houses for the Three Little Pigs