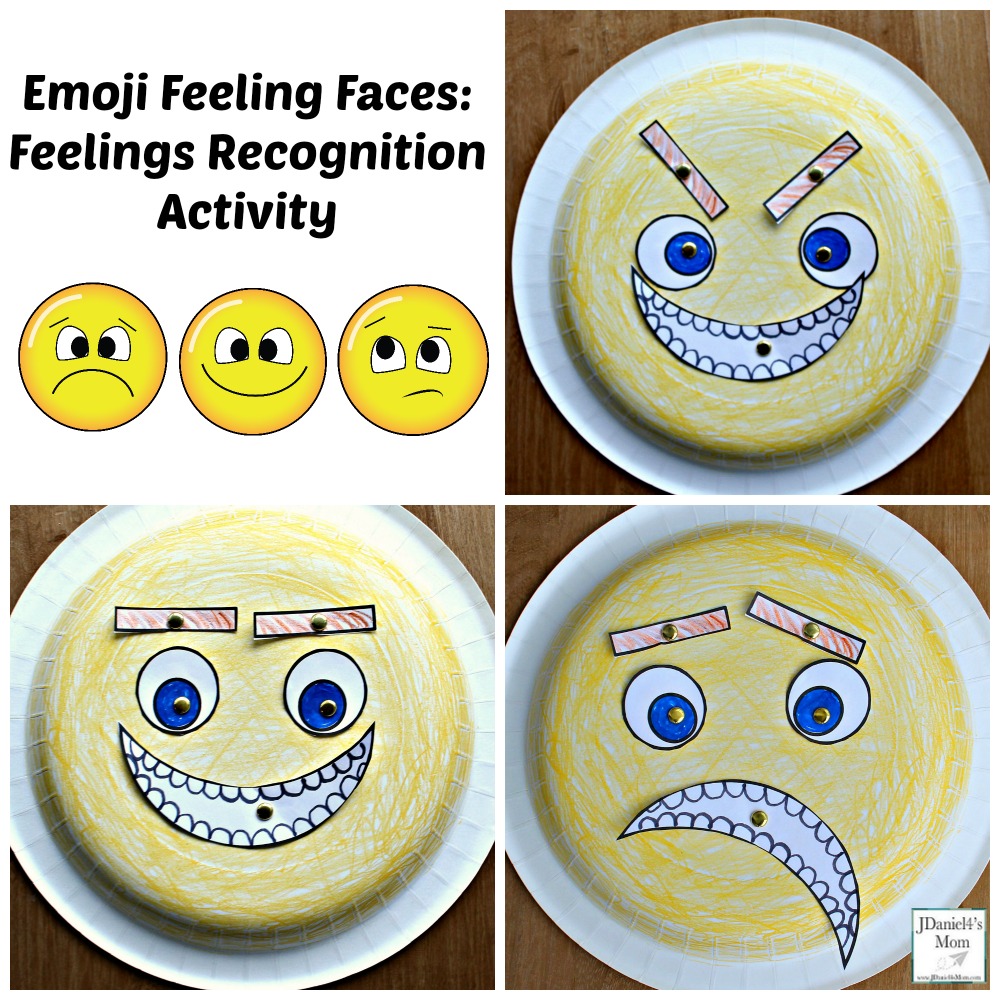 Getting kids to talk about their feeling can be a challenge. This fun emoji feeling faces activity invites to display and share various feelings. This feelings recognition is activity will be one your children want to do over and over again. JDaniel has really had fun with it.
The links below are affiliate links.
You will want to read a book about feelings and emotions like I Was So Mad, Feelings
, or The Way I Feel
 before starting the activity.
Emoji Feeling Faces: Feelings Recognition Activity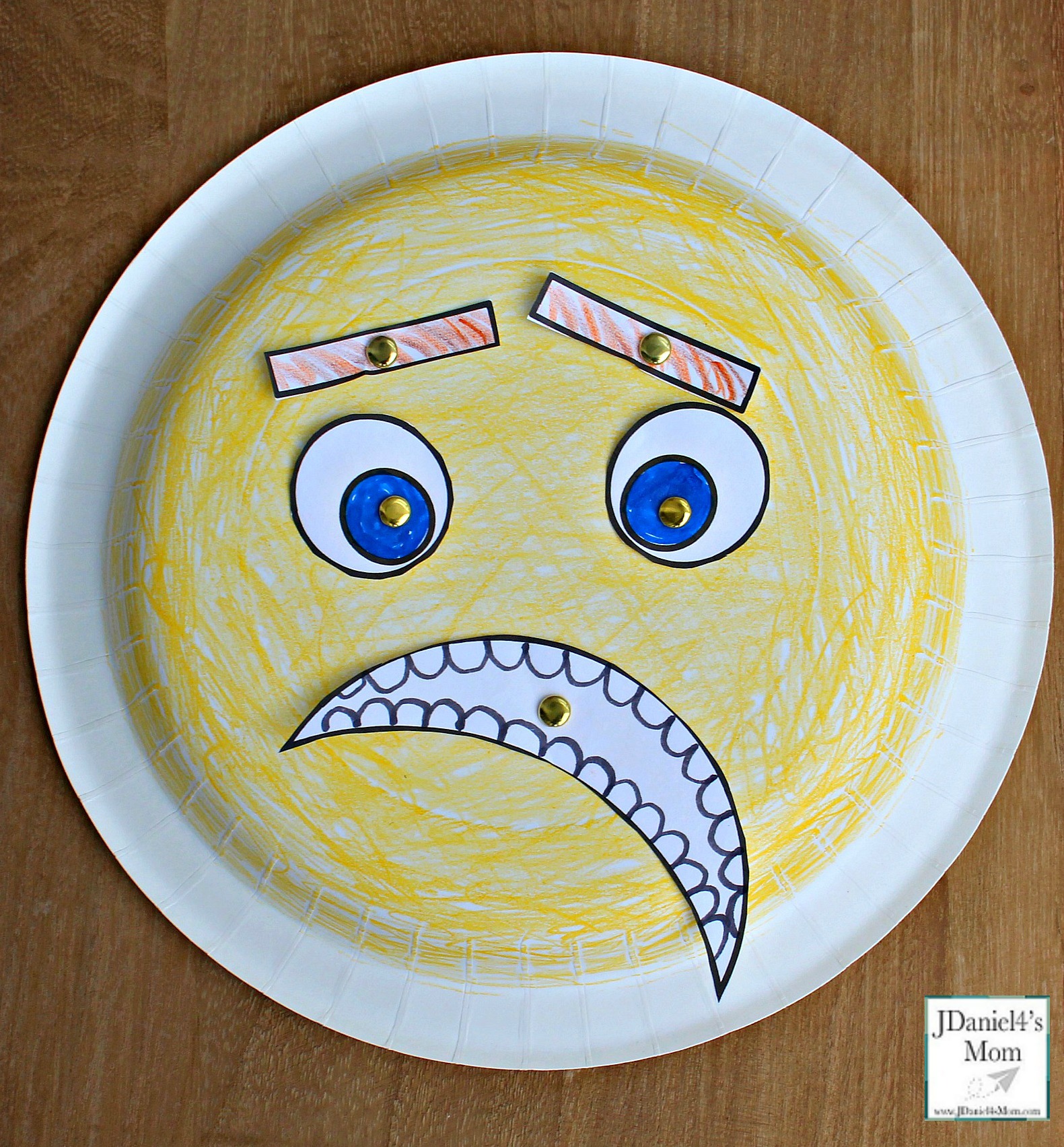 Getting Ready for the Emoji Feeling Faces Activity
The first thing you are going to need to do is download and print out the Emoji Faces Feeling Recognition Activity. You will find that there are two set of facial elements on each page.
Gathering the Rest of the Craft Materials
You will to the gather the following materials to create the craft.
White or Yellow Paper Plates*
5 Brass Fasteners Per Child
Scissors
Crayons or Markers
*We used white plates and colored them yellow because we had white plates at home. Feel free to use whatever color of plates you have on hand or can find at a dollar store.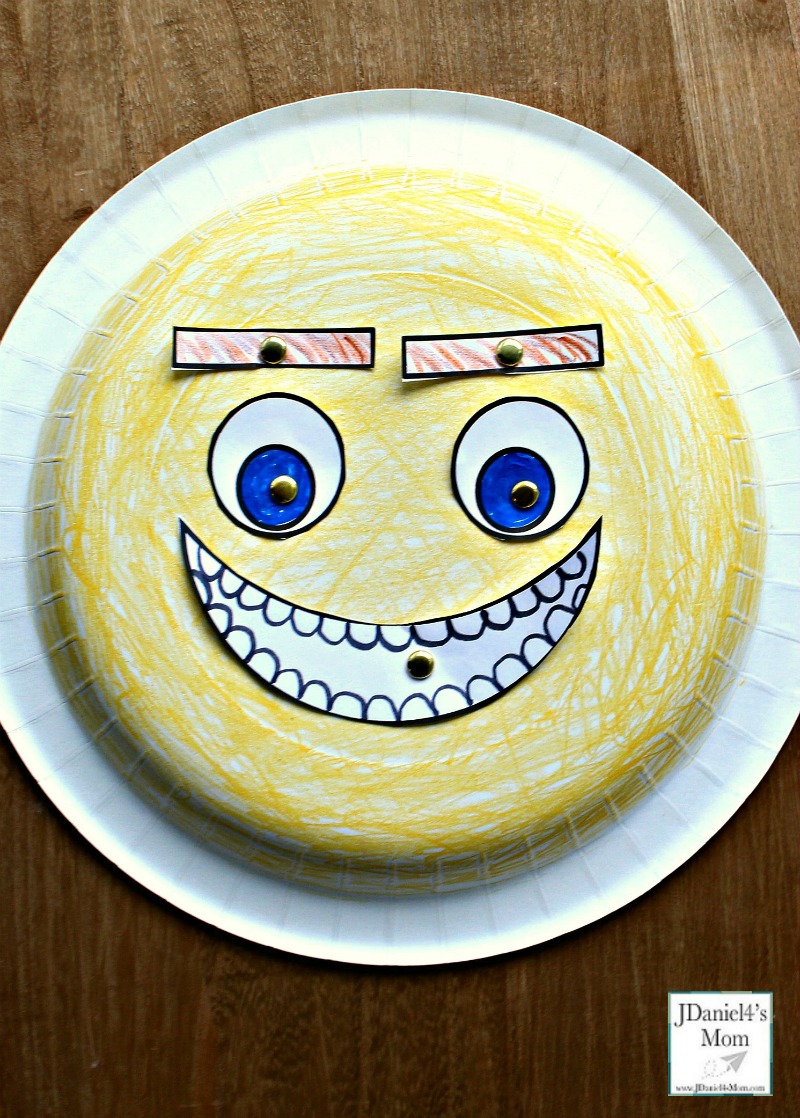 Putting the Emoji Feeling Faces Together
Your children will need to cut out each of the facial elements with scissors. You could cut them out for your children if that would be too challenging.
Children will then need to color their white plate yellow. Then they can color their facial features. You may want to encourage children to color the paper eyebrows the color of their eyebrows. They could also color the eyes the color of their eyes. We all have blue eyes at my house.
Finally, children will attach each of the facial elements to the paper plate with a brass fastener. The fasteners will also each of the facial elements to turn.
Feeling Recognition Activity
Exploring the Face
Give your children time to move each of the elements on the face to change the emoji's feelings. After moving each one of the features, have your children share how that changes the feeling it displays. By changing our eyebrows the smiling emoji, it went from looking happy to a little bit mean.
Share a Feeling
You can give your children a feeling to show on their emoji. Then you can see if they can move the eyebrows, eyes, and mouth so the emoji will display that feeling.
This week the Virtual Book Club is exploring feelings. Here are some more feeling related activities based on the book  I Was So Mad.