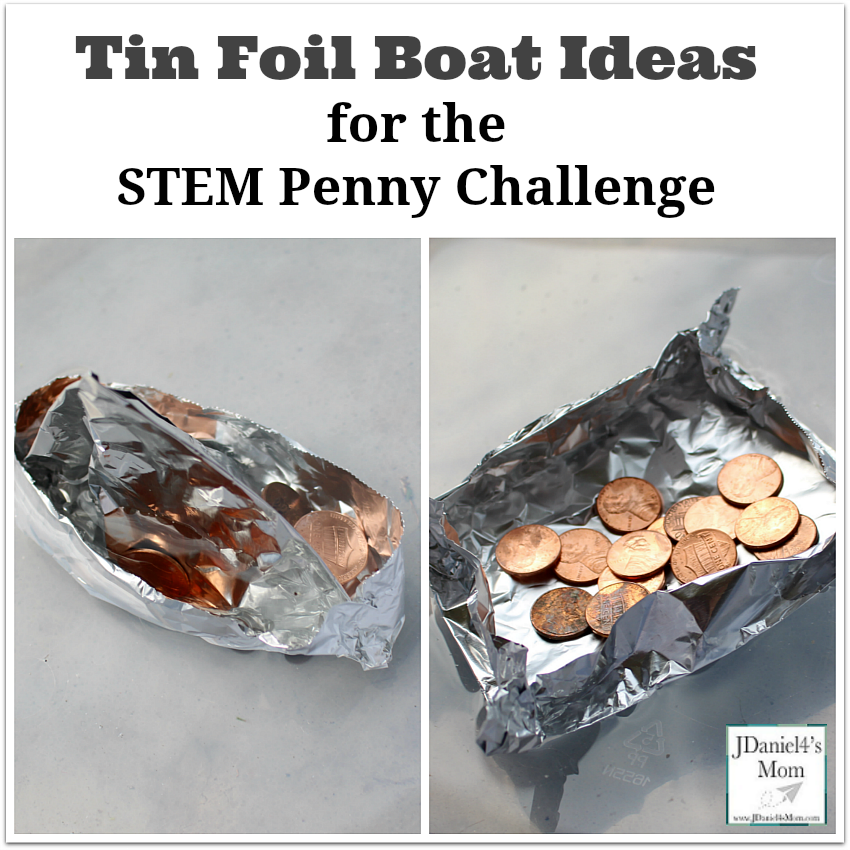 When you look up tin foil boat ideas on the Internet, you find a number of them feature a foil raft design. We decide to see if we could find another tin foil boat idea that would be as successful as the flat raft.
Tin Foil Boat Ideas
You may want to give your children a piece of tin foil and let them come up with their own boat building design. You could also share with them the two designs we tried. If they are having trouble coming up with design ideas, trying our designs out might inspire them.
Tin Foil Boat Idea One – Hat Design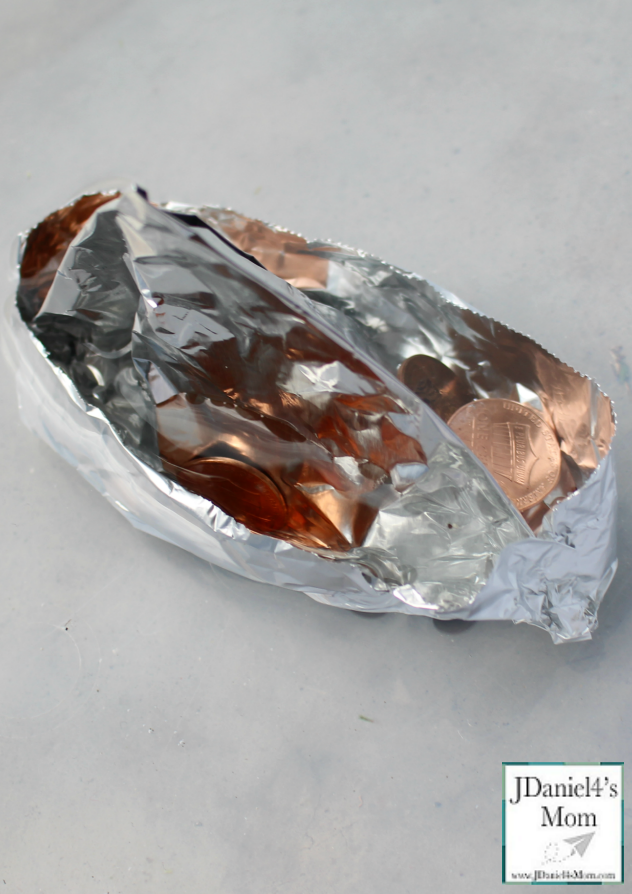 The first design you may want to have your children try out is the hat design. Your children will need to fold the rectangular piece of foil in half. Then they will fold the two upper corners down 2/3 of the way to form a pointed top. Next, they will fold up each of the bottom edges of the foil.  They will fold the front side of the foil up in the front and back piece up in the back.
The hat will need to be opened up on the inside to make the boat wider. Then you will pinch the ends of the hat to keep water from flowing in.
Tin Foil Boat – Raft Design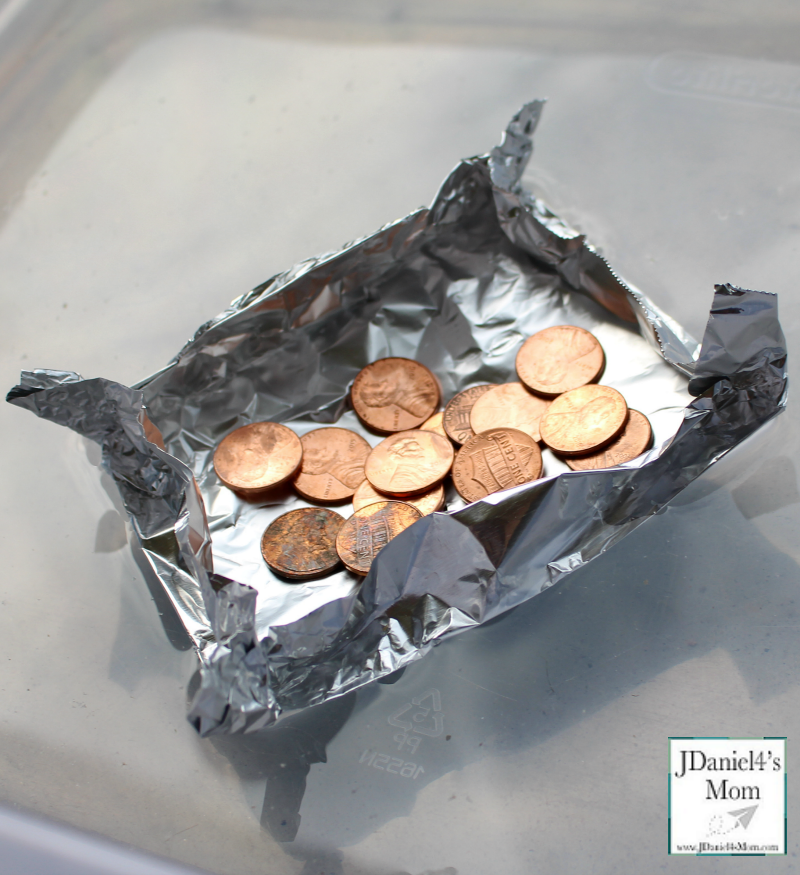 You will start with a rectangular piece of foil. First, you will need to fold in each of the edges of the foil about 1/2 inch. Then you open up the fold edges and stand them straight up. Finally, you will pinch the corners together to close off the edges.
Our Penny Challenge Insights
We found that the raft floated the longest and held the most pennies.
The hat boat did float and it did hold a few pennies.
A penny needed to be added either side of the hat boat one at a time to keep it from tipping over.
Here are some more boat themed activities we have tried:
How to Make a Boat with Recycled Materials
STEM Activities-How to Make a Balloon Boat
How Long will a LEGO Boat Float?